Accelerating circularity through innovation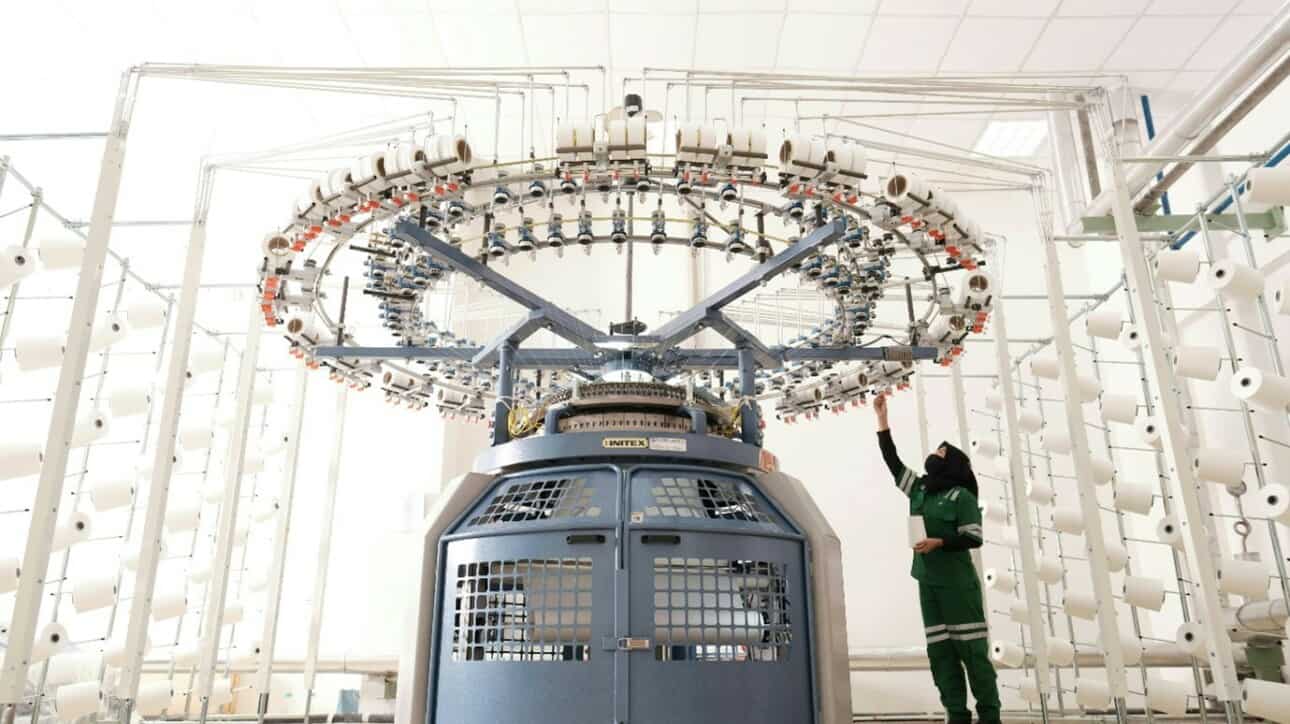 Fibre producer Asia Pacific Rayon, APR, is playing a vital role in minimizing waste and promoting circularity. Our responsibility extends beyond incremental improvements to minimize environmental impacts at our mills. We are working to change the landscape of the textile industry at every level, from consumers through industry partners and peers.
The foundation of APR's production processes is circularity. Viscose is a biodegradable wood-based fibre that is naturally sourced and decomposes into soil.
Dedicated R&D team
APR has invested in a world-class research and development (R&D) team of dedicated experts. Since 2018, this team is devoted to testing and understanding how to re-use disposed material, convert textile waste streams into raw material for new products, sort different fibres and blends according to their properties, treat dyes and fabrics to make them reusable, and scale recycling opportunities in the manufacturing process.
The R&D team can test hypotheses at our lab through trial-and-error, pilot working solutions, and scale them to the industrial level. The process may can take years to run industrially and our R&D team is working around the clock to speed it up. Notably, we have found a way to introduce recycled materials into rayon production in pilot scale and we are working to scale up this technology and start using it at our plants once the technology is proven to work in bigger scale.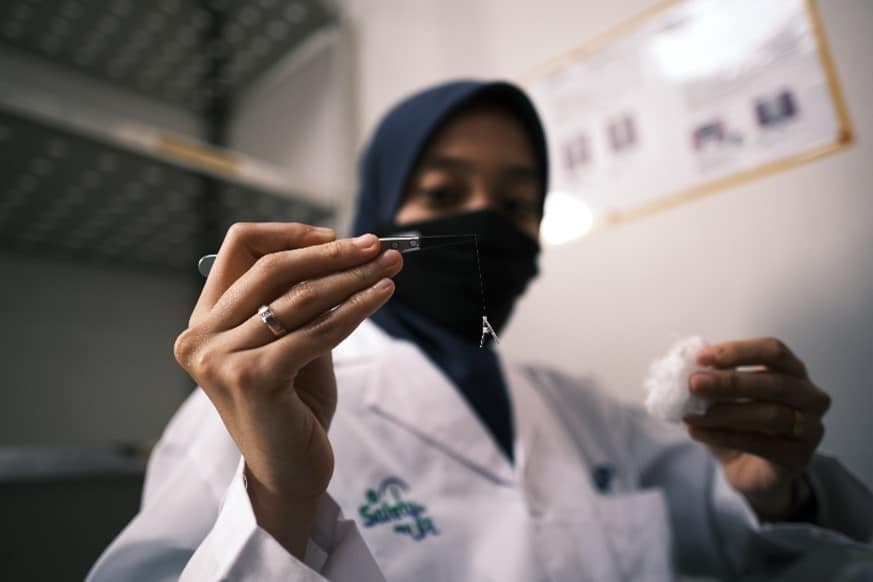 In 2020, APR commissioned a fully automated viscose pilot plant at our Kerinci viscose R&D facility. This test plant models the entire viscose manufacturing process but on a much smaller scale. It allows us to test new fibre formulations and manufacturing techniques quickly and efficiently. We use it to evaluate proofs of concept, determine material and production costs.
A further innovation from our R&D team is its research into new sources of fibre from recycled textile and agricultural residuals. Trials to date have been promising and have shown that viscose can include up to 50% of recycled content.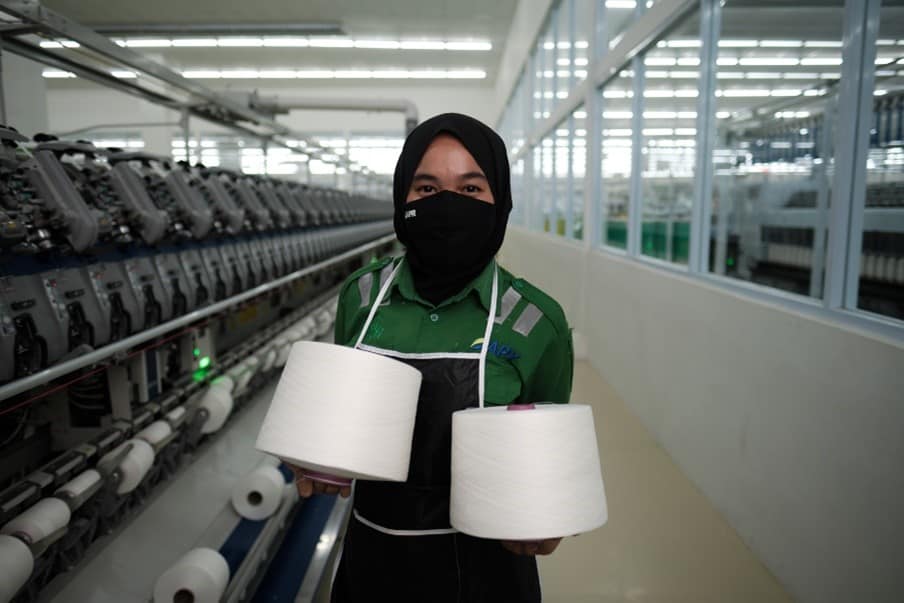 Studying pre- and post-consumer waste for recyclability
In 2021, APR has started studying opportunities in pre-consumer waste. Specifically, we will be looking at material diverted from the waste streams during the manufacturing process but not re-used or re-worked to produce other garments or fabrics. The study will help us understand the source of waste scraps and the feasibility of building infrastructure specifically to convert these scraps into usable material for our manufacturing processes.
Our teams are also working to deepen our understanding of post-consumer waste markets and explore the opportunities they represent in partnership with Indonesian and international universities, among others.
Scaling next-generation solutions for recycling textiles
APR has set a target of using 20% recycled textiles in our operations by 2030. Our R&D team possesses the requisite expertise and this is a goal well within our reach from a technological standpoint. Our team is focused on finding solutions to current barriers, such as re-thinking how to source, collect and separate raw materials and understand the costs involved.
The solutions are within reach, but we have to scale them across the value chain. To this end, our tight integration and cradle-to-gate oversight puts us in a unique position to promote circularity locally and internationally. We will be able to process and source recycled materials internally. We can then mainstream the use of recycled material by share our expertise with our entire value chain.
However, to truly advance the industry's sustainability targets and circularity vision, manufacturers cannot shoulder the burden alone. All industry players, fashion brands, and consumers must collaborate to integrate circularity into the textile sector. This means manufacturing, marketing, and design decisions must all contribute to improve collection and sorting processes of recycled materials for true circularity.