Insider Series
Alliance Ginneries
What are the latest updates from your work in organic cotton?
We are in our third year in organic practice, and the rate of adaptation is very high despite excess rains this year and the effect of COVID19 on the entire process. The number of registered farmers has increased from 1,877 to 9,180 this farming season, and we are looking forward to doubling this number in the coming season. Many farmers have adopted good agronomic practices and appreciate the application of the bio-pesticides through benefits derived from organic farming. These benefits include:
Low cost of production accompanied by high yields.
Increased biodiversity.
Eco balance between pests and beneficial insects.
Controlled water, soil and air pollution.
Reduced health risk from pesticides.
Healthy organic food.
Maintained soil fertility through good agronomic practices (crop rotation and application of farmyard manure).
Close relationship between farmer and market partner.
Low financial risk.
We started the organic project in the 2017/18 season after realizing that the world is going for organic, and by choosing to go organic you are enhancing the health of humans, animals, and natural resources across the globe. Other factors that triggered us to venture into organic cotton production are the benefits associated with it, such as:
Regulated and fair cotton trading.
Lower input costs for our poor smallholder farmers.
Improved yields as a result of enhanced soil fertility through crop rotations.
Increased biodiversity.
Less pollution in the environment.
Improved farmer working conditions.
We started with 1,877 farmers, and, to date, we have reached 9,180 with a total acreage of 23,863. With initial support from C&A Foundation and GIZ, the project took off very well. It was warmly accepted by the farmers, especially after realizing the benefits derived from organic farming in general. Through extra support from Laudes Foundation, we are extending our coverage and farmer base to 15,000 by the 2022/2023 cropping season. Our certifiers (Control Union) awarded us the first organic producer certificate for NOP and EU standards last season.
We are looking forward to being certified again around June this year. The favorable scenario is that the Tanzanian government is in full support of the organic cotton production program, and we foresee the whole cotton production zones venturing in organic farming soon.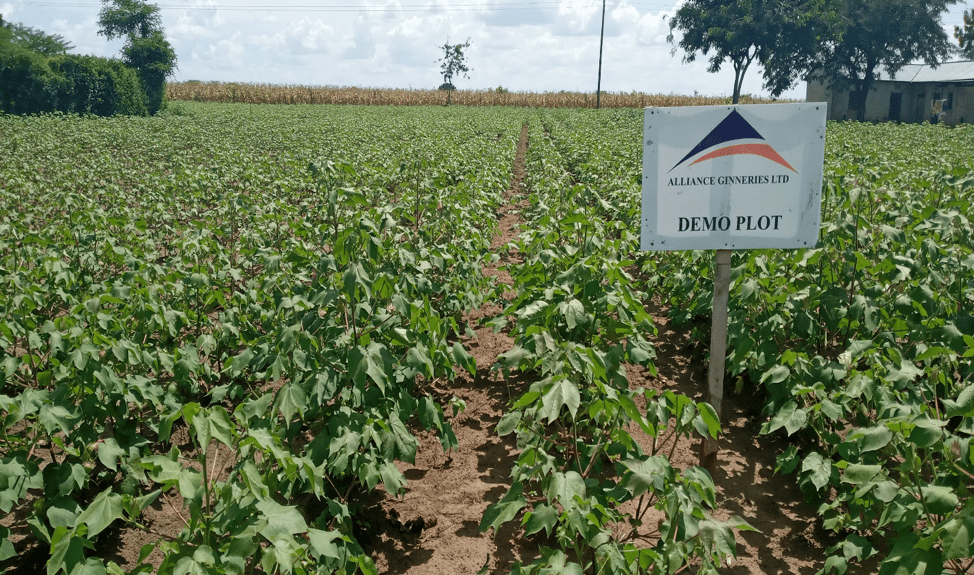 How does climate change impact your organic cotton activities, and what adaptation or mitigation measures are you using in response to these impacts?
Climate change has, of late, brought quite a few challenges in our organic cotton production areas, including:
Due to Global Warming, weather patterns have completely changed, affecting even the farming calendar.
Unpredicted dry spells have affected crop performance in various ways, resulting in a general decline in yields and the quality of organic cotton. As recourse to this decline, we train farmers in water conservation measures like ripping, tide-ridging, and mulching. As a long term solution, we are urging the framers and local government authorities to engage in water harvesting techniques and small irrigation schemes.
Incessant rains and humid conditions again have triggered boll rots and other abnormalities on the cotton crop. We train farmers to practice soil conservation measures to save the crop from losses due to waterlogged conditions. These measures prevent soil erosion from prolonged rains as well.
Climate change has seen the cropping up of new pests invasions like thrips, jassids, and many others as a result of temperature fluctuations creating favorable breeding and multiplication conditions.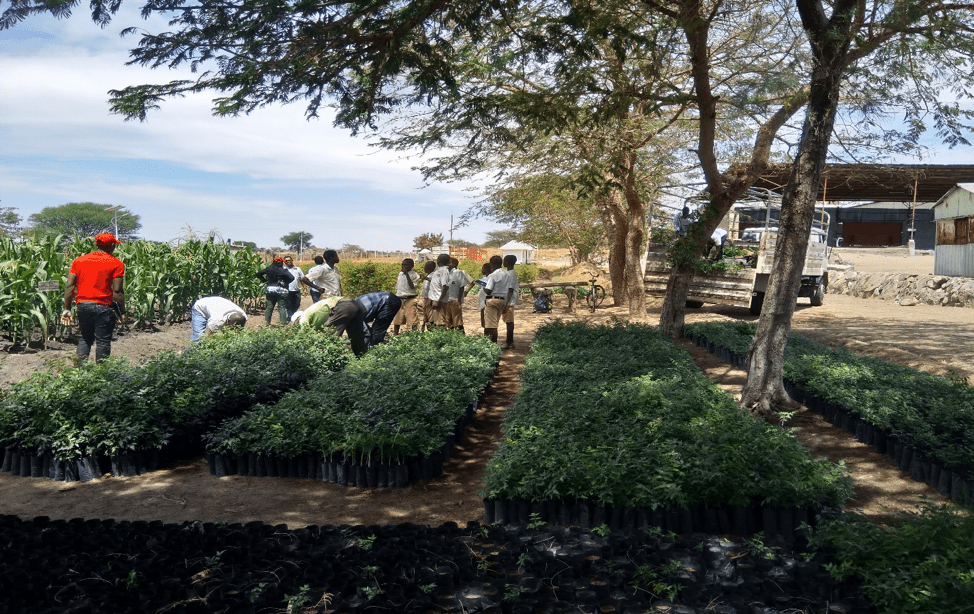 Do you have an example of a strong partnership to share that is accelerating your work in organic cotton?
Yes. We are working with Laudes Foundation (formerly C&A foundation), Deutsche Gesellschaft für Internationale Zusammenarbeit (GIZ), AbtTF (trade by Aid Foundation) and the local Government (Simiyu Region Commissioner, Bariadi District Commissioner, Tanzania cotton Board, and other stakeholders).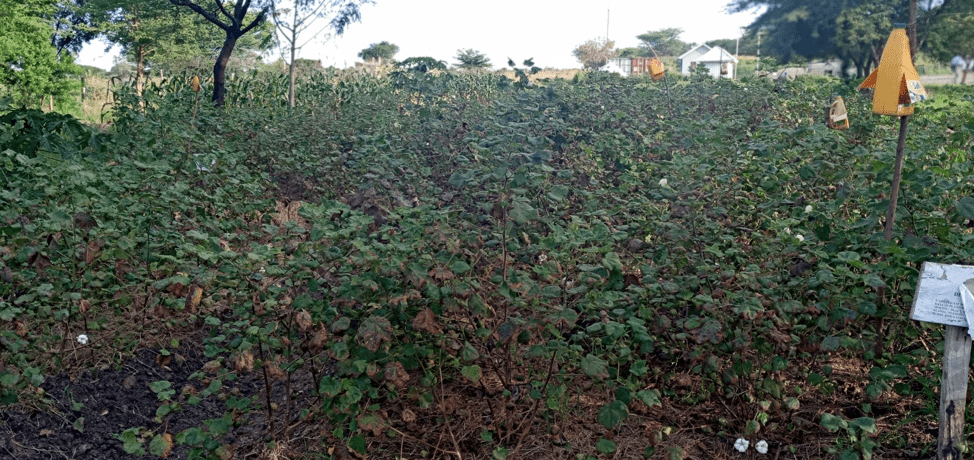 What are the anticipated impacts of the COVID-19 pandemic on your organic cotton activities (short term and long term)?
The impacts have been grouped into three categories as follows:
Impact on Alliance as a Business Entity: Organic farming is all about training the farmers in all aspects that eventually lead to certification even of the farmers. In the short term, we have not been able to train farmers as before due to complicated COVID-19 regulations like social distancing and stigmatization. This delay has long term effects in terms of farmer certification, and outputs like yields, especially proper GOAPs (Good Organic Agricultural practices) are not being followed.
Expatriates to facilitate the GOAPs are at times engaged from other countries and have not been able to be in the country to execute such training.
External verifications are affected as they are supposed to be done within stipulated time frames.
Impact on Tanzania Cotton and Textile Sectors:
The demand for cotton lint locally is expected to reduce. The capacity of the local industry to substitute imports remains unable to satisfy the sophistication of the Tanzanian consumer. The disruptions in the supply chain mean that imports are expected to be lower.
The apparel industry in Tanzania, which accounts for foreign currency earnings mainly from exports to China, Bangladesh, Indonesia, USA, and South Africa, will experience order reductions, cancellations, or postponements.
The Tanzanian export earnings and revenues from the apparel sector will reduce by a factor of 20 to 40 percent in line with current trends in the USA and Europe.
Demand for lint bales is, consequently, expected to be much lower as textile mills in Asia, who are the principal suppliers of apparel to Europe and the USA, are experiencing a shortfall in demand.
The cotton sub-sector will be impacted by low prices expected to be in the range of Tsh.500 to 700 per kg for seed cotton and the low demand for lint bales. This reduction could then result in a low-price regime that is defined by an extremely slow pace of exports.
Farmer incomes will be very low and could mean losses for cotton farmers; these losses will have a discouraging effect of having a smaller acreage during the 2020/2021 season. Likely, a farmer who sold 1000kg of seed cotton will potentially experience a reduction of up to 50 percent of income from TZS1,200,000 down to about TZS600,000 for the same volumes.
Government foreign currency earnings from the cotton, textiles, and apparel sectors will reduce drastically. Going by the value of exports for 2018 of USD 64.2mln for textile and apparel products, COVID19 negatively impacted exports will be in the range of USD 38.5.
The exporting textile and apparel firms are experiencing job lay-offs as companies cope with order cancellations.
Mitigation strategies to reduce short- and long-term impacts (Tanzania cotton sector).
Short term impacts mean the immediate reduction in incomes for farmers; this means a mechanism of price support by the government is required. Price support mechanism can be of the following approaches:

(1) Government direct subsidy to help farmers get a higher price, and
(2) Indirect price support mechanism that involves massive tax waivers and reductions to ginners or buyers in the cotton sector who are to transfer the benefits to farmers in the form of higher prices.

The government, in this case, reduces already low revenue for the sake of farmer support. The total value of the direct or indirect price support is expected to be about TZS150bln. Tax waivers may have to span two years for cotton buyers to accommodate the release of these funds to support the farmer's price.

If the tax reprieve for ginners is pursued the TCB (Tanzania Cotton Board) must be allowed to levy a reasonable price at a rate of Tsh.150/kg to allow for input support for the planting season of 2020/2021 and to position the entire industry for a comeback after the two years of consecutive crises. Based on the projected volume, the levy collected by the TCB will be in the range of TZS37.5bln. This collection, though not adequate, is vital to avert a total collapse of the sector in 2021, which may end up being defined by farmer apathy and shortage of inputs.
The worst-case scenario approach would be for the government to allow the cotton prices to crash but still recover a levy of TZS150/kg for rebuilding the industry as the only way to attract farmers will be to have inputs on credit for the 2020/2021 season.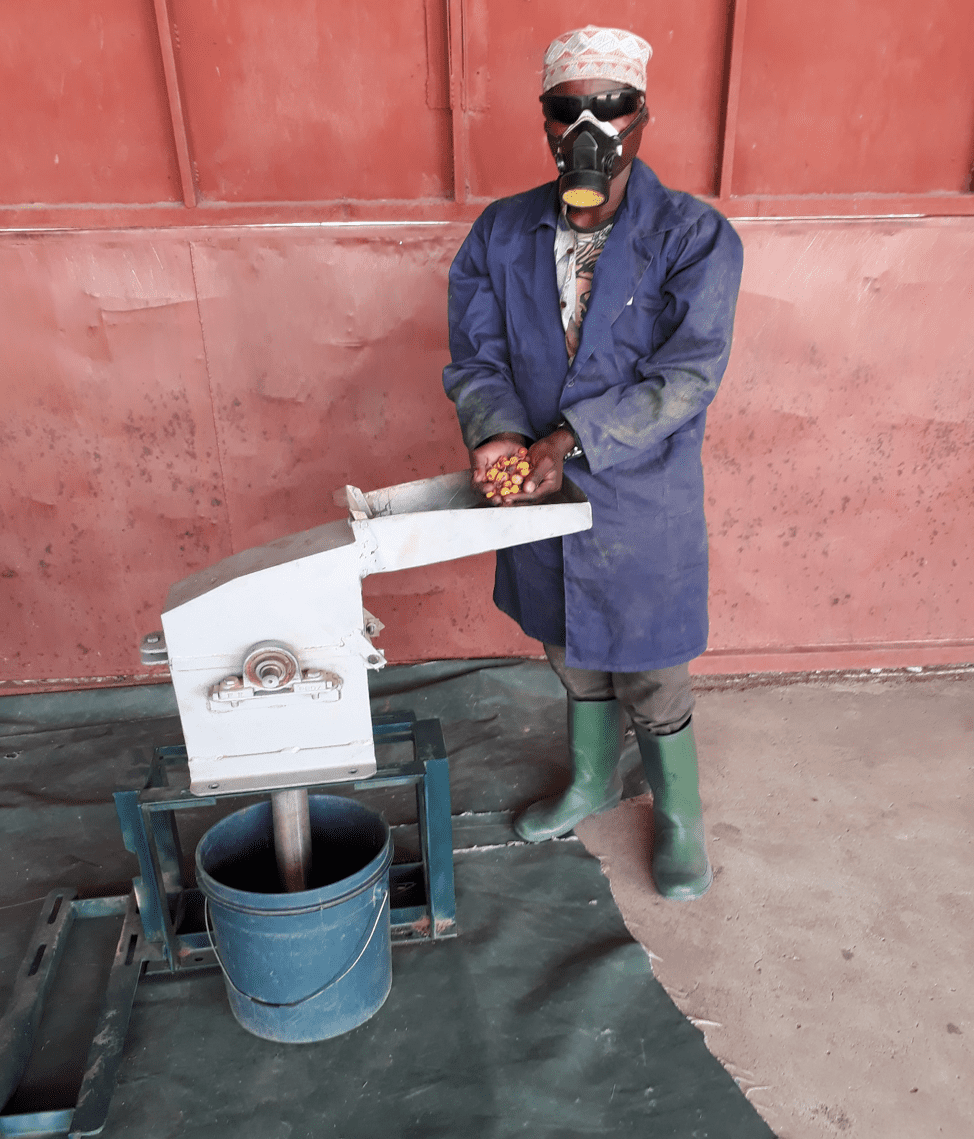 Do you have any good examples of how farmers / farming communities are coping with the crisis and working to improve economic resilience and safeguarding in light of COVID-19?
Currently, there is no immediate economic improvement in realization, but we expect the situation to improve soon. The activities in place are mostly meant to safeguard human lives and some extent to sustain smallholder farmer activities like the marketing of other crops to cushion them from cash shortages for taking care of the major cash crops (cotton in our case). In the future, we want to promote the cultivation of other leguminous crops, which at the same time can be used as a cash crop as well in addition to soil fertility improvement in the organic cotton rotational system. We will provide a ready market for the farmers by buying the crop from them.
Website:
https://www.allianceginneriesltd.com/tanzania