Insider Series
Allied Feather & Down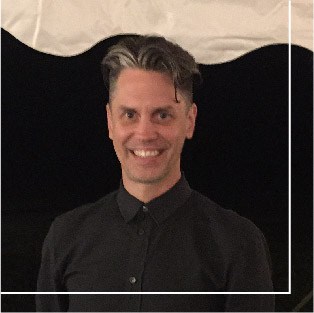 Q: Tell us about your journey in responsible down?
The journey towards responsible down should be di erentiated from the journey towards the Responsible Down Standard. ALLIED has been involved in the path towards responsible down long before the standards were written. There was no third party industry certification in which the farms and slaughterhouses we had been working with could be audited, so we created our own, working closely with partners to ensure that ALLIED's material was not coming from live plucked or force fed birds. But when animal welfare activists focused on us, the need for a large scalable industry standard became paramount. And thankfully, with all the work and relationship building we had been doing within this supply chain for several years, it was possible to respond quickly and help develop what would eventually become the Responsible Down Standard.
The path to certifying all of our material in the beginning wasn't easy. When so little value of the bird comes from the down, it was hard to have complete unfettered access deep within the supply chain.
Working with a much broader team allowed us to look closer at all aspects of animal welfare, which became both one of the biggest challenges AND ultimately, the biggest reward.
Diving deeper into the supply chain globally with a new perspective allowed us to look beyond the critical issues and opened everyone's eyes to some of the smaller issues – and e ect a very quick change. The industry was so focused on the two major issues at hand; a lot of other practices regarding the treatment of the animals could be improved. This is something that we have learned from as a company as we now are constantly working with animal welfare groups to ensure we are not only abiding by, but also actually developing, best practices above and beyond any standard.
Q: What changes have you seen on the ground since the RDS/ TDS was released?
The biggest change on the ground is transparency. Even as the RDS was being developed, it was very di icult to audit parts of the supply chain and this needed to be done with the awareness that many of those running the farms and slaughterhouses really did not want us there. Now we are able to take entire film crews with our brand partners to film and tell consumer-facing stories in even the most remote parts of the supply chain. It's clear that the farmers understand that what we are doing is not just good for our industry, but helps them as well in the long run. In our last trip with a large partner, a still photographer, videographer and drone operator, the farmers were not only
open, but also excited to have their portraits taken with the team.
The overall feeling on the farms has now gone from suspicion to pride. And that is really exciting to see, because this bodes well for working closer with the farms to potentially develop traceability programs starting that far back.
Q: What have been some of the biggest barriers to the uptake of certified products?
Some of the biggest barriers now come following the sourcing. The necessity to certify every step of the supply chain can become costly for many small and medium sized brands. In many large brands as well, down is not a large part of their overall collections. Brands need
an incentive to be able to amortize those costs which can be quite significant.
As more brands are able to adopt and openly and correctly label products, the consumer will start to recognize what the standard marks mean and then seek them out. Without high level consumer marketing for the standard itself, which can be di icult to do, it becomes a bit of a circle… the brands are slower to adopt because it is expensive and not driven by consumer awareness yet brand adoption is the only way to drive consumer awareness sans consumer marketing by the standard.
Q: What have been some of the biggest barriers to the uptake of certified products?
For something like these standards, consumer response is complicated. If you were to ask 100 random consumers whether something like the RDS is important in their decision to buy a down jacket, the "no" or "I don't know" response would likely far outweigh the positive. However, even if 99 of those people responded that it didn't matter to them, it only takes that one person to raise an issue that quickly makes the other 99 care.
However, the consumer desire for transparency and the ability to interact with such an important part of any down product in a tool like our trackmydown is proving quite successful. Perhaps one of the most important roles of the standards is providing an insurance that allows brands to have the confidence to communicate further about their down and down products without feeling like they are painting a target on their backs. This allows for more positive and open communications about down and down products leading to more informed sales associates and more knowledgeable consumers.
Website: