Insider Series, Member Spotlight
Asia Pacific Rayon
APR manufactures viscose staple fibre for the textile industry. Our 240kt mill is located in Sumatra, Indonesia. We operate in a unique landscape where our supply partner and sister company APRIL manages forest plantations, processes the wood fibre into dissolving pulp that APR receives to make viscose for the textile industry. In 2020, APR established the Jakarta Fashion Hub as a collaboration space with designers and customers while improving textile materials functionality.
What's unique about the work you do?
APR's' sustainability' approach builds on the strength of APR and APRIL's integration from wood fibre plantations to viscose. Our model offers a unique approach to conservation building on 'production-protection' within a forest landscape. As a group we have committed to 1-for-1 to protect, conserve and restore an equivalent area of natural forest to our production area.
The approach builds a ring fibre plantation model, where HCV forest is protected from human encroachment by a forest plantation buffer. Integrating the production-protection landscape model also benefits from actively funding ecosystem restoration, forest protection, and leveraging our operational capability.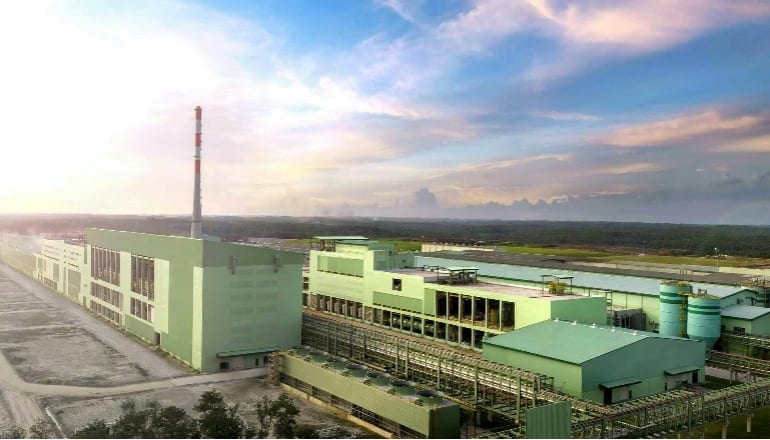 Tell us about your latest news and your plans for the future.
APR 2030 is our commitment to achieving a measurable positive impact on climate and nature.
Climate Positive: We will implement science-based solutions to reduce our product carbon footprint per tonne viscose from our operations by 50%, sourcing 100% of our mill's energy from renewable resources.
Thriving Landscapes: We aim to achieve net-zero land-use emissions in ten years in partnership with our sister company APRIL and positively contributing to forest conservation and restoration in the landscape where we operate.
Circularity: We are committed to source 20% of our cellulosic fibre for viscose from recycled textile and collaborate with industry partners to advance the collection, sorting, and recycling of textile waste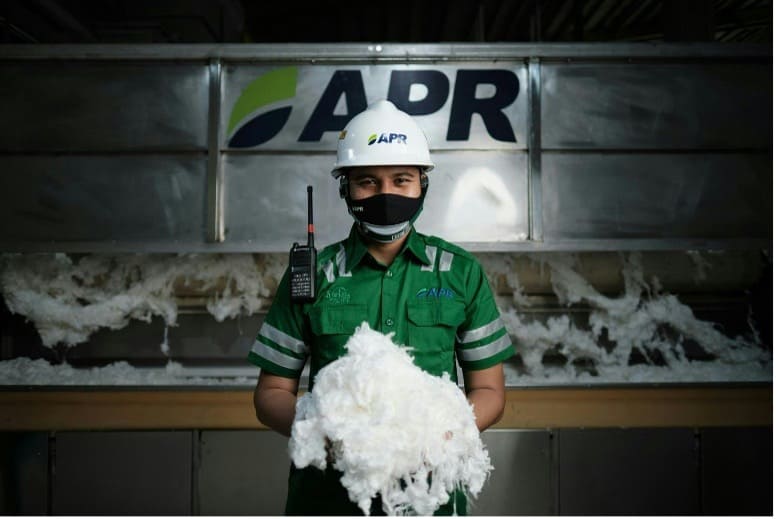 What do you think are the biggest challenges in the sector?
The MMCF sector and our company have faced considerable social and environmental challenges – from deforestation and biodiversity impacts related to raw material sourcing and safe chemical use. While viscose, as a renewable cellulosic fabric, can significantly reduce fashion's influence, we know we have to go further.
To date, our focus has been on 'sustainable' viscose. Still, we recognize the need to transition to a more regenerative approach. That is why we supported Forum for the Future and Textile Exchange on Envisioning the future of Net Positive MMCF in 2030. We set out an ambition for the industry to do less harm through this work and have a Net Positive impact by building resilience and scaling regeneration.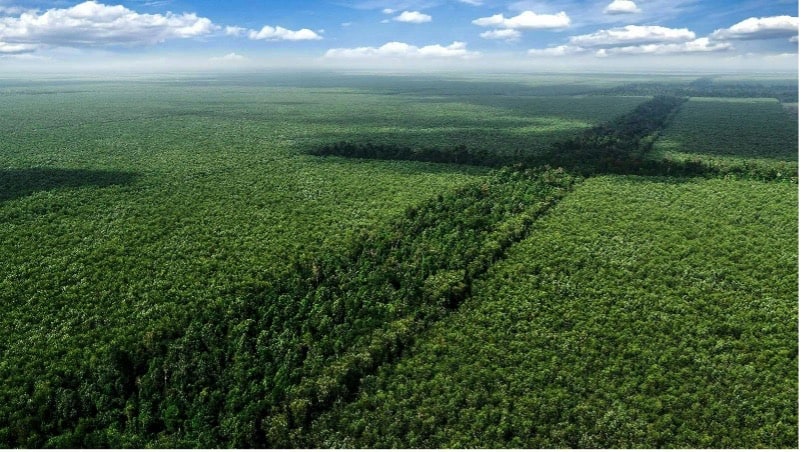 What developments do you see in the sector?
We need to balance between incentivizing and rewarding good practices in companies and calling out unsustainable operators. As highlighted by Anderson Tanoto, Group MD of RGE and which APR belongs, in a World Economic Forum article,
1 – The protection of biodiversity and the sustainable use of resources in production must go hand-in-hand.
2 – Collaboration at the landscape level is key to realizing impact compact on the ground. Emerging economy governments and businesses are becoming open to new ways of investing in biodiversity protection, forest conservation, and restoration.
3 – By demonstrating action, agility and speed, things can happen faster in the emerging world, resulting in rapid progress and effort to build momentum through to 2030.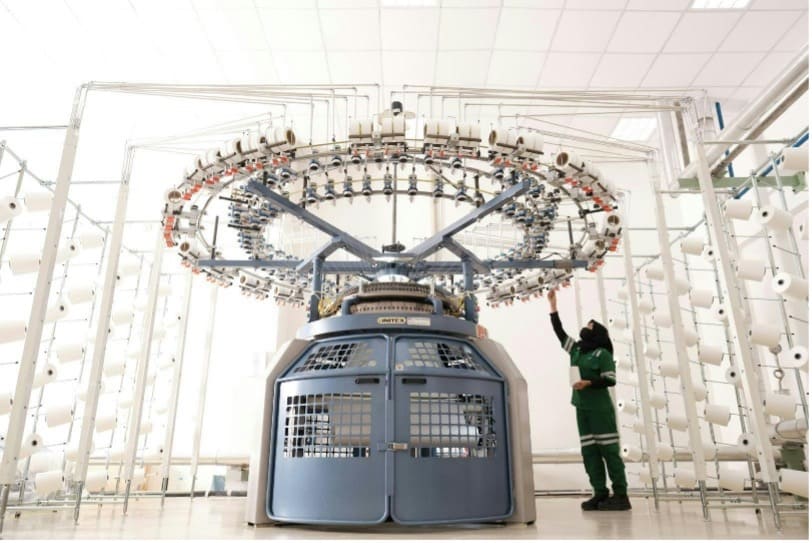 What actions do you take to protect biodiversity?
APR, together with APRIL, is protecting biodiversity values in the HCV areas within the forest concessions in our supply chain. APRIL is restoring and conserving natural forest equivalent in size to the managed forest plantations. In 2020, this was approximately 365,733 ha of natural and HCV forest in Indonesia, including RER, a peat conservation forest with more than 150,000 ha of intact forest in the Kampar Peninsular with 823 species of fauna and flora identified. Additionally, APRIL partners with local communities in a range of sustainable land-use initiatives, including regenerative agriculture.
This interview was held with Cherie Tan in 2021, who previously held the role of VP Sustainability and Communications at APR.
Website:
http://www.aprayon.com
Manmade Cellulosic Fibers