Insider Series
Bergman Rivera
Q: What are the highlights from your work over the last year?
Bergman Rivera has been able to increase the organic cotton production in Peru, thanks to the partnerships developed with our clients, who trust in our supply chain. Many of these clients have decided to work with organic cotton in conversion since 2018, in order to contribute with the growth of the organic farming area.
Having a market for organic cotton in conversion represents a benefit for the farmers that used to sell that cotton as conventional and now they can sell their cotton at better prices.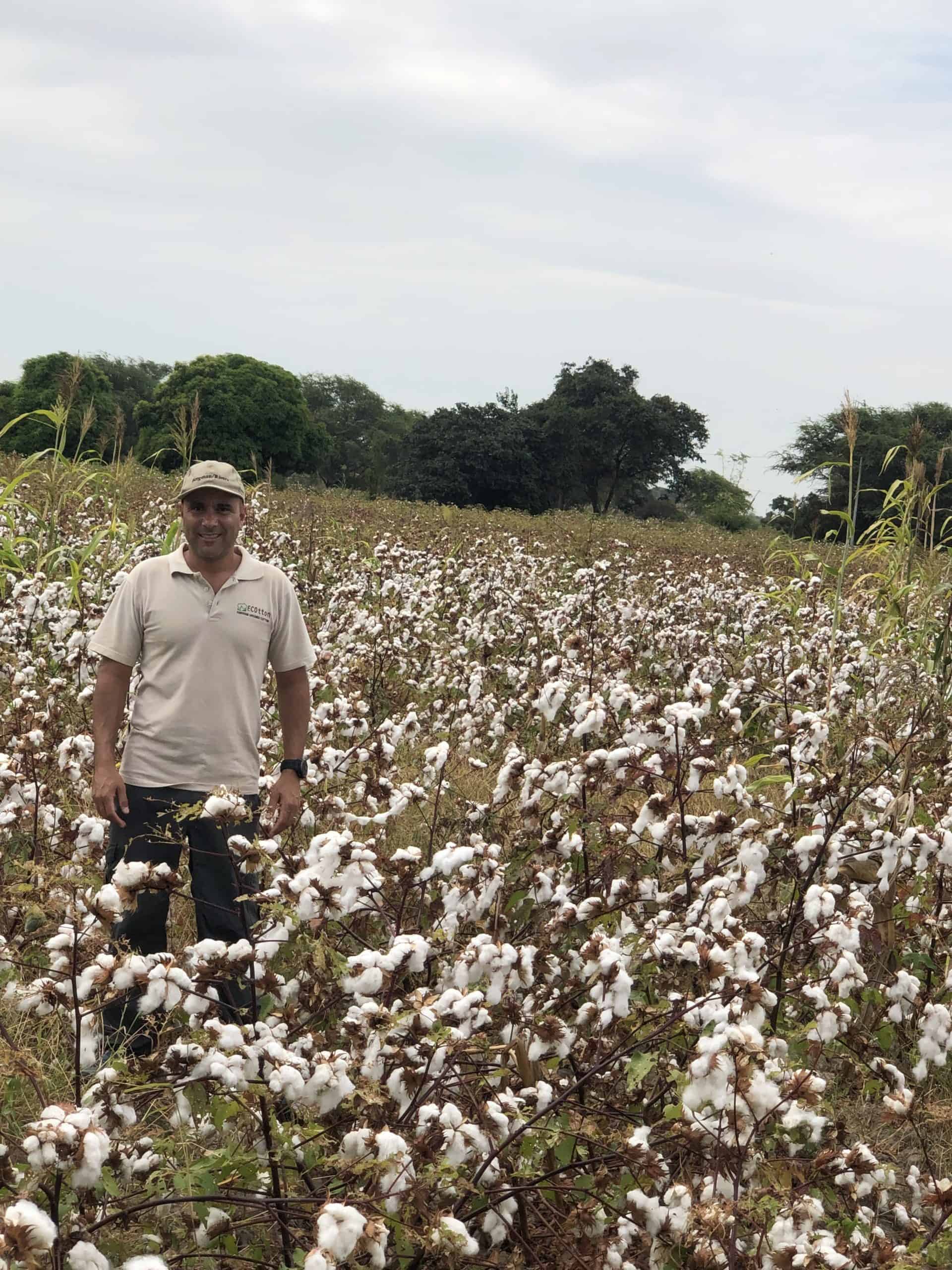 Q: How is your project/ initiative contributing to the SGDS?
SDG's for us are the perfect roadmap to verify if we are doing things in the right way, currently, we are directly contributing with 8 of the 17 SDG's, these are:
Good Health and Well-being: we are achieving this by improving the health of the farmers and workers that are no longer in contact with hazardous chemicals.
Gender Equality: by giving man and women the same opportunities in our organization and promoting equal rights.
Decent Work and Economic Growth: by paying fair prices to our producers and suppliers and verifying they comply with fair trade practices.
Industry Innovation: by implementing management systems that will improve our production.
Responsible Consumption and Production: we are fully committed with this SDG since day one, we promote the consumption of ethically sourced products, and besides this we work with our partners by teaching them how to be ethical in their practices.
Climate Action & Life on Land: both of these SDG's are the pillars of our project, as we protect the soil's health working with organic farming principles and respecting the environment in our textile processes.
Partnership for the Goals: we have being able to work closely with our partners in order to lead them in implementing practices that have a positive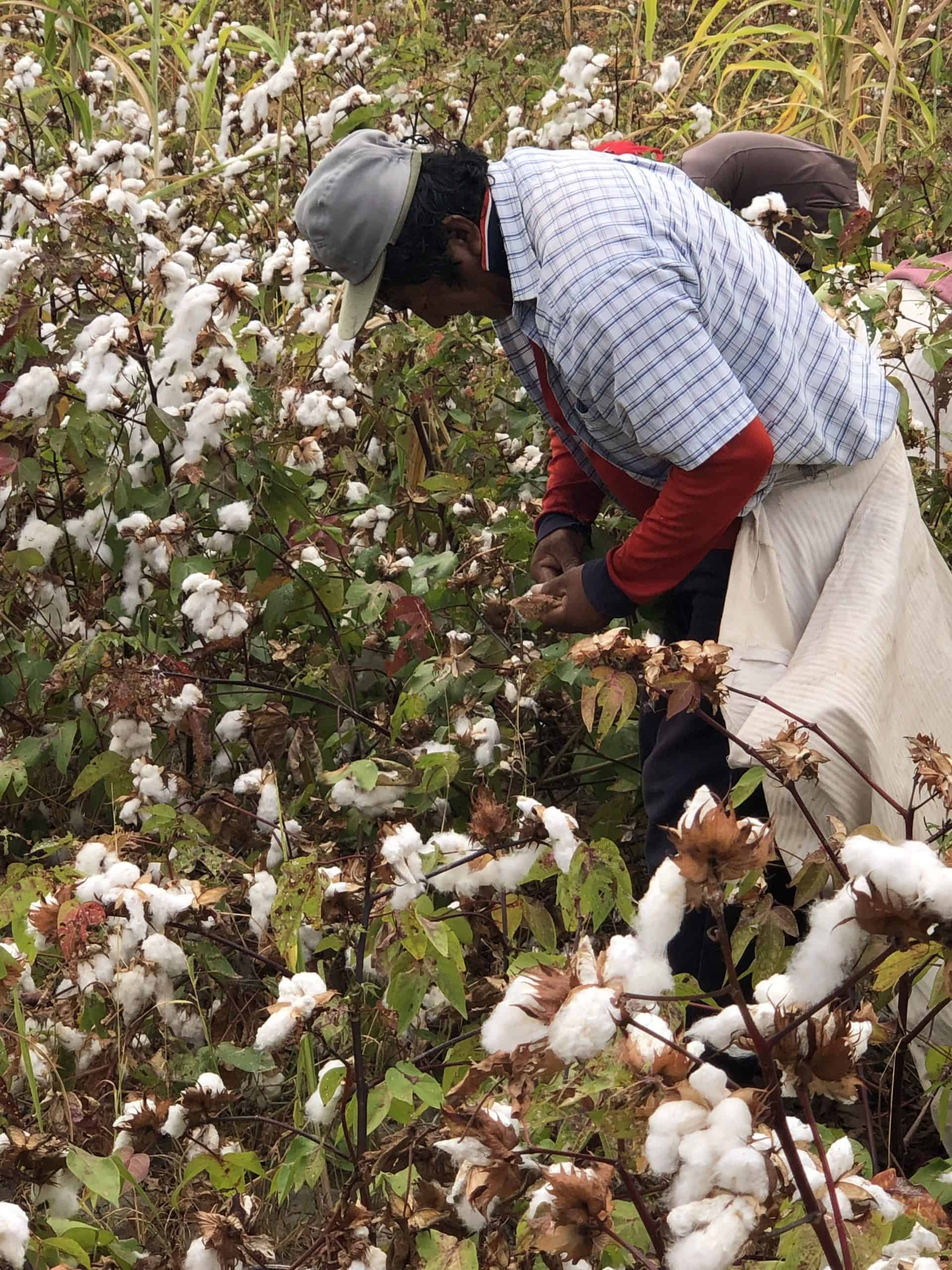 Q: What trends are you seeing the organic cotton sector?
We are very pleased to see that the use of sustainable fibers and organic cotton is growing every year.
Unfortunately, we also see many companies that don't exactly share the same passion and principles as we do, when it comes to organic cotton. They only use organic cotton for marketing purposes and focus on improving their sales, not even caring about traceability, fair trade, soil health and environmental impact.
Q: What are the biggest challenges you face in your work?
We are concerned about many greenwashing standards and campaigns which mislead the consumer.
As mentioned previously, many companies see in the sustainable textiles a way of increasing their sales and not really caring about traceability, which translates in more flexible sustainable textile standards.
Besides the market demanding lower prices and not being conscious about traceability, we need to find a market for organic cotton seed as it represents 60% of the cotton boll weight. If we could sell the seed as organic, the farmers would have a higher income.
Q: What's next for your project/initiative?
Bergman Rivera wants to start an NGO that will work specifically on developing business programs for the farmers and small CMT units we work with. We do have some programs but we believe there is more room for improvement.
We can work along with our most committed partners that truly believe in us and in our project and help improve the lives of many people involved in the supply chain.
Even more exciting news is that our farming practices match perfectly with Regenerative Organic Agriculture principles. We are pursuing to be the first project in South America to be ROC certified.
Website:
http://bergmanrivera.com/