Insider Series, Member Spotlight
Birla Cellulose, Aditya Birla Group
Birla Cellulose, part of the Aditya Birla Group, is a leading supplier of sustainably produced MMCF. The wood based fibers are fully renewable and come from sustainably managed forests. Birla Cellulose leads the industry in sustainable forestry practices and closed-loop environmentally efficient technologies that recycle raw materials and conserve natural resources. The responsibly produced fibres provide unmatched sustainability benefits that fulfill the growing demand of sustainable products.
What's unique about the work you do?
Fibres used in textiles and clothing are basic constituents and are a key driver towards a sustainable movement in the textile industry. There is an increased demand for sustainable and environmentally-responsible products coupled with growing consumer awareness concerning the impacts of clothing on the environment. Responsibly produced MMCFs fulfil these requirements and are considered one of the most sustainable fibres and are preferred as they offer outstanding benefits while choosing a fibre based on sustainable credentials, natural comfort and circularity potential. MMCFs are cellulose based fibres & hence follows a natural cycle. They come from nature and goes back to nature. MMCF are biodegradable in soil, water, marine environment.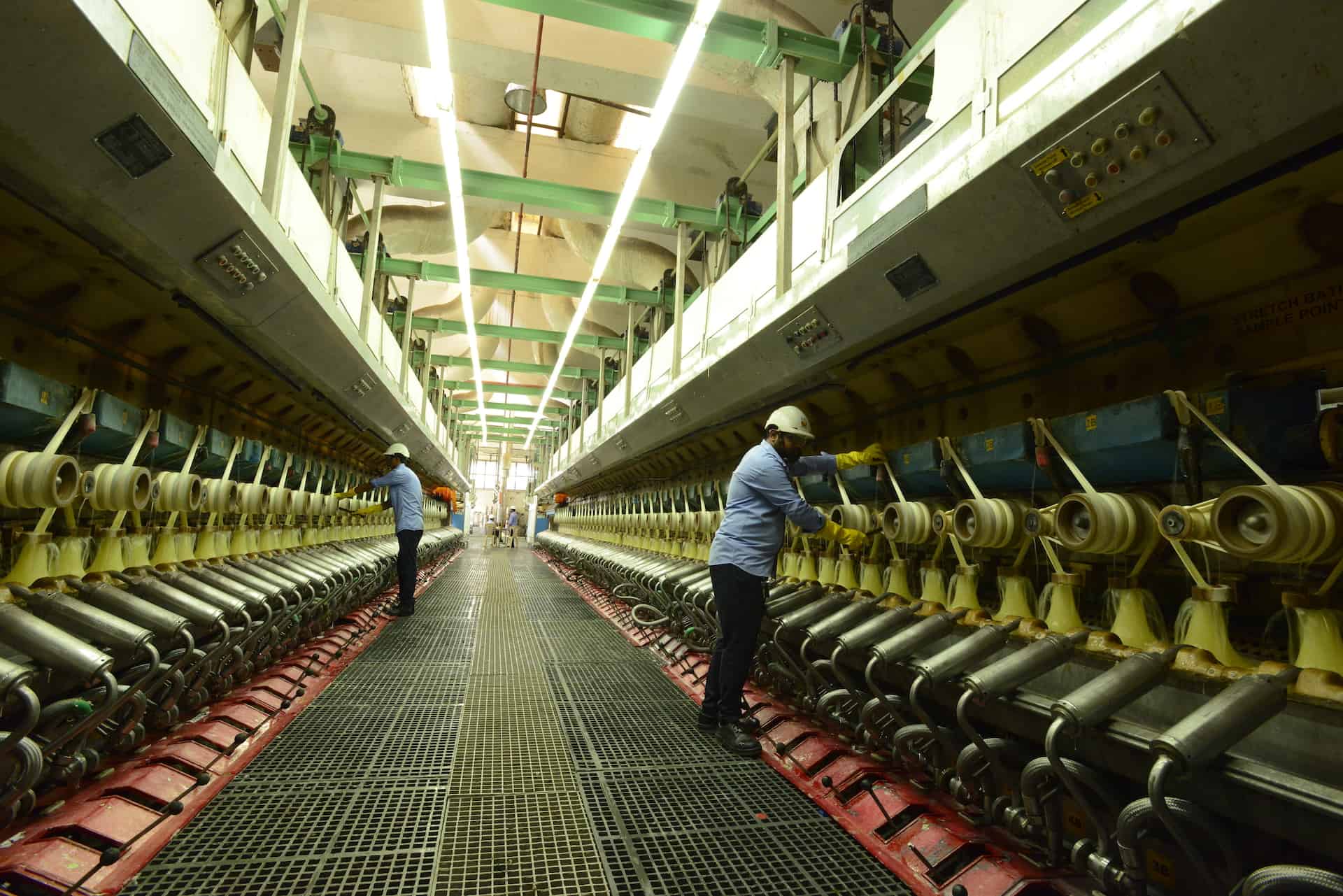 Tell us about your latest news and your plans for the future.
Our current focus is on strengthening our work based on the Business Sustainability Strategy. We are leaders in wood sourcing and ranked #1 by Canopy. We have done extensive work in water conservation and among the lowest water consumer in viscose process. We have the benchmarked scores in Higg (3.0) FEM and our blockchain-based platform GreenTrack™ is among the most used traceability solution. Next target is to comply with EU BAT standards by 2022 for all the sites for which we have committed an investment of $170 million and implement ZDHC wastewater guidelines to meet progressive level by 2021. Last year we launched, Liva Reviva, recycled viscose fibre made from 20% pre-consumer fabric waste lays emphasis on responsible manufacturing.
What are the impacts of COVID-19 on your work?
Resilience, the cornerstone of Birla Cellulose business strategy, came out in full play at the time of Covid-19 crisis and helped us sail through these challenging times. We take pride in the way that our teams demonstrated all-encompassing assistance needed by surrounding communities, employees, underprivileged sections of society and other stakeholders along with servicing customers and fulfilling their requirements through best-in-class service and innovative products. Another thing is the turnaround of our sites by retrofitting the production lines in the mill to meet the rising demand of specialty fibres which are mainly used in health & hygiene segments.
What have been the key learnings from your work?
The importance of sustainable business practices has never been more compelling than now and have never been so intertwined with the success of business and its survival in the long term. 'Less is more' has become the mantra for businesses today. In addition to this, changes in consumer behavior and expectations are driving the fashion industry to develop more sustainable and transparent supply chains and this has dominated much of the discussion during the eventful year of 2020. Our engagement with multi-stakeholder organisations such as Changing Markets Foundation, Canopy, ZDHC, SAC, Fashion for Good, Textile Exchange and WBCSD, has been a great learning experience that contributed significantly in improving our environmental performance.
What actions do you take related to water?
MMCF manufacturing requires large quantity of water, and access to water both in terms of quality and quantity is of paramount importance. For Birla Cellulose, one of the global leaders in the MMCF industry, this means creating viscose fibre through a process that can reduce its water consumption radically. Birla Cellulose is committed to reduce its water intensity by 50% by 2025 from its baseline, and aligning its initiatives with SDG 6 and SDG 12 for improving the management of water resources efficiently and consuming natural resources responsibly. This commitment is demonstrated by a steady decrease in water consumption at its sites by nearly 40% in last 6 years and implementing ZLD which will be globally 1st time in MMCF industry.
President & Chief Sustainability Officer
Website:
https://www.birlacellulose.com/
Manmade Cellulosic Fibers