Businesses Consistently Measuring Sustainability Impact Demonstrate Progress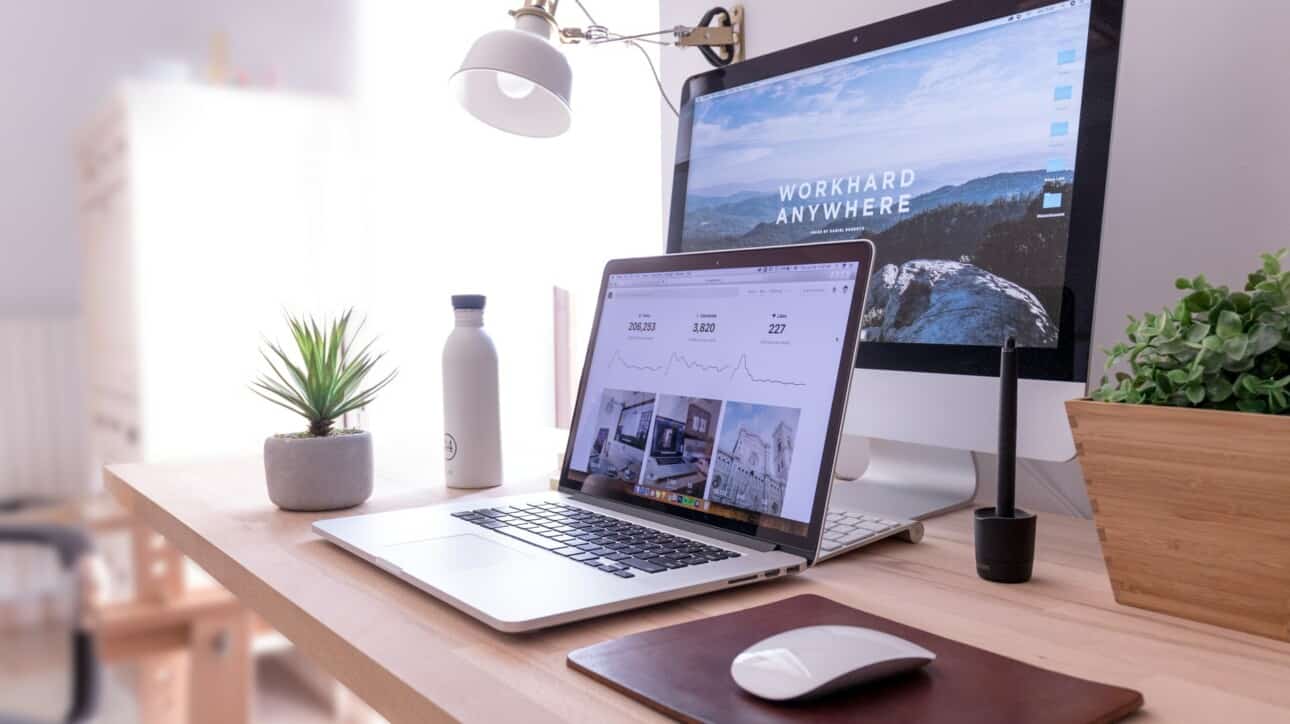 Since launching the Higg technology platform two years ago, we've quickly grown our solutions to support tens of thousands of users across industries in reaching their sustainability goals. Recently, we dug into the data to understand where and how our users were making progress. The performance data allowed us to identify trends across the brands and manufacturers that use Higg, and see beyond individual companies into overall industry transformation.
Simply put, what we found confirmed our theory of change: businesses that consistently measured their sustainability impact also steadily improved it. And better yet, as businesses deepened their engagement with Higg's tools and services, they also accelerated their improvement.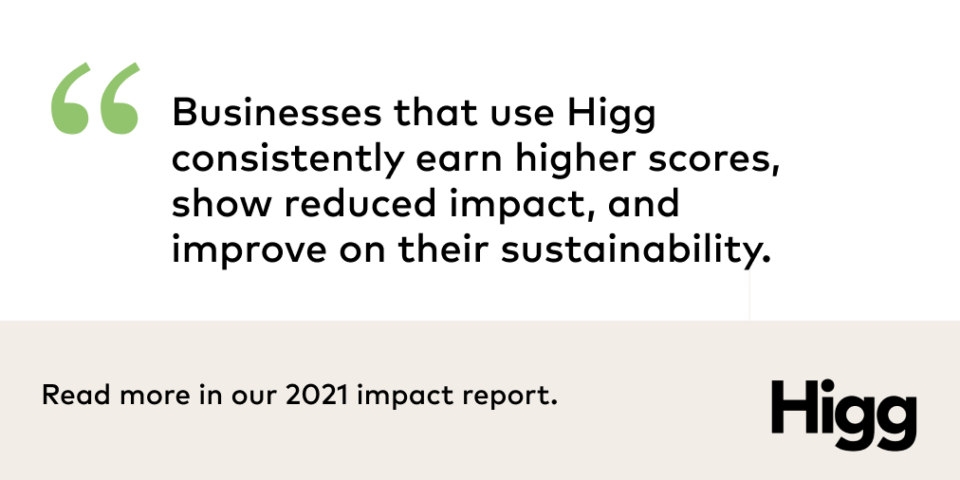 Higg users are setting ambitious environmental goals driven by science-based targets. H&M has committed to reducing scope 1 and 2 GHG emissions by 40% before 2030. PVH and its subsidiary Tommy Hilfiger are working towards 100% renewable electricity by 2030. With the increasing urgency to combat climate change, we're seeing a growing need for data-backed insights to measure impact. Higg's growth is up 70% — users are expected to surpass 50,000 by the end of 2021.
In order to meet science-based targets, brands and manufacturers will have to look holistically at their impact. Higg has seen a 19% jump in users evaluating their brand and retail logistics and operations using the Higg Brand and Retail Module. We're excited that brands are taking a close look at their value chain, and working to mitigate impacts from processes such as shipping and packaging.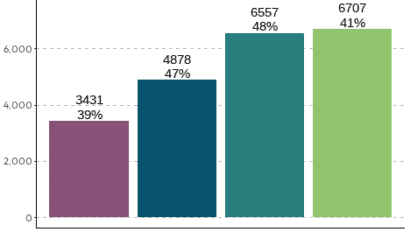 And while businesses work individually to improve their environmental performance, we're also seeing our platform serve as a hub for collaboration and data sharing. Since 2017, we've seen a year-over-year increase in the number of Higg assessments shared. Thousands of manufacturers complete Higg assessments each year, and are increasingly able to share annual performance data with the many brands who source from one facility. This way, brands are privy to uniform, consistent data and can work with their supply chain partners to make strategic business decisions to improve performance.
Finally, Higg data shows that design and development teams are more deliberate about integrating sustainability from the beginning of the product development process. We've seen a 300% jump in the use of tools that compare the full lifecycle of products. This helps brands and manufacturers understand which processes are more sustainable than others. MATE the Label uses the Product Module to evaluate carbon emissions, water use, water pollution, and energy use for its products. Leading cycling apparel and footwear brand Pearl iZUMi's Pedal to Zero initiative leverages the Product Module to calculate pedaling distance to balance out the carbon impact of garments. More than 150 companies have evaluated the environmental impact of more than 1,000 products with this tool, since its launch earlier this year.
We're invigorated by this data, proving that businesses are moving to accelerate climate progress, looking deeply within their operations to do better, and working together to urgently address our climate crisis.
At Higg, we believe that in order to move the needle further and faster, businesses have to integrate sustainability into all parts of their operations. Our impact report indicates that incremental progress is beginning to happen, but we have a long journey ahead of us. We are excited to support businesses in the steps towards a more sustainable future.