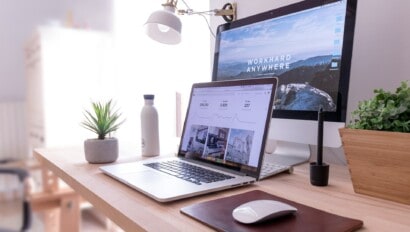 DIRECTOR OF BLENDED CAPITAL PARTNERSHIPS
POSITION ANNOUNCEMENT
Role: Director of Blended Capital Partnerships
Organization: Apparel Impact Institute
Reports To: President & CFO
Location: Remote (United States or Europe Preferred)
ORGANIZATION OVERVIEW
Apparel Impact Institute (Aii) is a nonprofit collective founded in 2017 by four industry leaders: the Sustainable Apparel Coalition (SAC), the Sustainable Trade Initiative (IDH), Natural Resource Defense Council (NRDC) and Target Corporation. The organization emerged organically as a result of a real need that apparel brands and retailers self-identified. Gap Inc., PVH Corp., Arvind Mills, HSBC, GIZ, Stichting DOEN and The Schmidt Family Foundation joined the founders in the first three years of start-up and organizational development. Today we work with over 50 brands/retailers and their suppliers internationally.
Aii identifies, funds and measures proven quality solutions to accelerate positive impact in the apparel and footwear industry. Aii programs focus on areas that result in positive environmental impact from the production of apparel and footwear products to improve the industry. Our current strategic focus in climate action is helping the industry reach their Science Based Targets commitment.
In June 2022, we announced the initial lead partners (H&M Group, Lululemon, H&M Foundation and The Schmidt Family Foundation) for a $250M Fashion Climate Fund, a catalytic grantmaking engine, to help the textile, apparel and footwear industries reach their science based targets commitment of reducing the supply chain's CO2 emissions in half by 2030 and total decarbonization by 2050.
Our work has been recognized in Vogue, Business of Fashion, Forbes and many other globally recognized publications. We are a fast-paced, entrepreneurial organization in growth-mode. We need talented people who are willing to take initiative and roll up their sleeves from day one. Ideal persons for our organization and specifically this position will operate with confidence, maturity and tons of drive to get the job done in an efficient and timely manner. For this role, the ideal person will be capable of moving quickly, dual-tracking timelines and pivoting when things change. Preference will be given to candidates with experience working in textile, apparel and footwear industries.
To learn more about Aii, visit https://apparelimpact.org and http://fashionclimatefund.org
POSITION DESCRIPTION
The Director of Blended Capital Partnerships will play a critical role in the Apparel Impact Institute's strategy to leverage our $250M Fashion Climate Fund to partner with financial capital providers and pioneer new financial tools that combine funding from foundations, corporations, concessionary capital and traditional financial capital, to drive a total of $2B across asset classes into supply chain optimizations.
The Director of Blended Capital Partnerships will be responsible for two primary areas:
Steward the organization's partnerships with blended capital providers, including commercial banks, venture capital funds, development banks, and philanthropic institutions.
Play a key role in shaping the organization's strategy to unlock $1.75 billion of blended finance in the apparel supply chain, including develop innovative financial tools, overseeing research reports and case studies
The position is critical to the fulfillment of Aii's mission as we execute our strategic plan to help the apparel ecosystem address the climate crisis and other critical environmental impacts. The successful candidate must be able to build relationships with key strategic partners and effectively manage projects across functional teams.
KEY RESPONSIBILITIES
Steward the organization's partnerships with blended capital providers, including;

Join Aii's leadership team (CEO, CFO and CIO) in strategic conversations with blended capital providers, including commercial banks, venture capital funds, development banks, and philanthropic institutions.
Develop new relationships with financial institutions, including fielding inbound requests, attending conferences (remote and in person), reaching out to new leads, and periodically hosting working groups and sending newsletter updates
Understand the needs of blended capital partners and connect them with funding opportunities within Aii's ecosystem of projects
Coordinate efforts with third-party organizations and existing forms of blended capital
Track the effectiveness of strategic relationships, key fundraising efforts and other initiatives relating to unlocking financing for the apparel and footwear supply chain

Play a key role in shaping the organization's strategy to unlock $1.75 billion or greater of blended finance, including;

Work with the Aii team and blended finance partners to develop innovative financial tools to address the financing needs of the apparel supply chain
Create concept notes and presentation materials to effectively communicate Aii's program offerings and partnership opportunities
Develop research reports and case studies to further the industry's understanding and promotion of blended capital opportunities
Salary and title will be commensurate with level of experience. Aii offers a generous employee benefits program that includes vacation, sick and holiday leave; health, dental and vision insurance; contributions to retirement plans; competitive salary; and a host of additional benefits.
To apply please email cover letter and resume to jobs@apparelimpact.org with Director of Blended Capital Partnerships in the subject line.
Apparel Impact Institute is an equal opportunity employer, and all qualified applicants will receive consideration for employment without regard to race, color, religion, sex, national origin, disability status, protected veteran status or any other characteristic protected by law.
OUR BLENDED CAPITAL STRATEGY
Apparel and footwear is a multi-trillion-dollar industry, producing over 100 billion units worldwide annually. Given its size, structure, and complexitiesat every stage of production: from farms and manufacturing to the consumer lifecycle, the industry creates a number of environmental issues. Most critically, it is estimated to produce anywhere between 2-8% of global greenhouse gas emissions.
The apparel and footwear industry is ready for ESG investment with high financial and environmental returns. In fact, 61% of the capital needed to meet these reduction targets is for solutions that already exist, they simply require adequate investment. The remaining interventions within the supply chain, including eliminating the use of coal in material and product manufacturing and the reliance on petroleum-derived polyester, require new solutions that are commercially viable and deployable across geographic regions, areas which are ripe for venture capital investment.
Our recent report in partnership with Fashion for Good and sponsored by HSBC, estimates that $1 trillion will be needed for apparel and footwear to reach net zero by 2050. This includes $300 billion in grant funding from philanthropy and corporate brand treasury for riskier pre-seed and seed technologies, blended with $700 billion of debt and equity investment to scale existing solutions now and fund the next wave of innovations.
The necessary interventions have been identified in the Roadmap to Net Zero report, co-authored by Aii and WRI. Projects will include all tiers of the supply chain from raw materials to yarn preparation to fabric preparation to cut & sew assembly. The report identifies six intervention areas (or levers) to reduce carbon emissions:
Material efficiency
Better, Preferred Materials
Next Generation Materials
Energy Efficiency
Thermal Heat Innovations (dry processing and renewable thermal)
Clean Energy (renewable electricity)
This premise is leading Apparel Impact Institute to call the fashion industry and climate focused philanthropists to collaborate in a $250 million donor-pooled Fashion Climate Fund (FCF), designed to unlock and drive another $1.75 billion in debt & equity capital. Along with the fund, the Climate Solutions Portfolio (CSP) enables brands and retailers to identify, fund, and scale verified solutions within their supply chain, from early to late stage, and drive the increase of available debt and equity to get there.