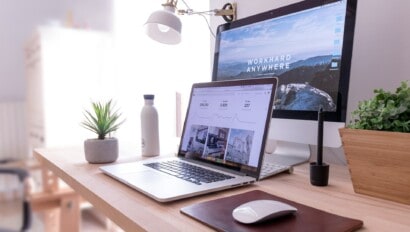 Environmental Analyst – Carbon, Energy, Water
London, England, United Kingdom – Impact – Full time
Description
who we are
Welcome to PANGAIA, a materials science company on a mission to save our environment. We are a global collective of one heart and many hands — scientists, technologists, designers — creating essential products from innovative tech and bio-engineered materials.
We design products for living in, for any situation and for basic needs. We create our products with smart technology and use as many sustainable & recyclable elements as possible.
We are starting a movement. Designing a better future.
about this role
We are excited to be recruiting a full-time Environmental Analyst – Carbon, Energy, Water as part of our growing Impact team at PANGAIA. Together with your team, you will help our business monitor and reduce our carbon, energy, water use across our operations. Key tasks will include research, data analysis & reporting to support in the roll out of strategic environmental reduction initiatives. You will contribute to a range of projects that include implementing environmental management systems, monitoring against science based targets, greenhouse gas inventories, decarbonization strategy, water and energy management, and more.
We're looking forward to meeting you!
a day in the life
Assist with Energy, GHG emission and water monitoring and reduction plans and policies
Perform analysis of PANGAIA's Greenhouse Gas (GHG) emissions levels and other sustainable indicators e.g. water & energy consumption
Research, analyse and collect data from a variety of sources internal and external to PANGAIA
Provide analytical support to ongoing sustainability projects such as LCA and Carbon /Water foot-printing programs
Write reports describing findings and areas for improvement, policies and recommendations for follow up action
Research Environmental topics of interest that contribute towards PANGAIA's sustainability goals
Requirements
Degree in Environmental Science, Sustainability or related fields
1-2 years' experience within related field
Technical understanding of impact measurement and data analysis
Knowledge of carbon foot printing & science based targets
Team player with excellent interpersonal skills
A mindset of getting something fixed if it needs fixing
Data fluency and advanced skills in Microsoft Office (Excel, Word, Powerpoint)
NOTE: Only those applicants under consideration will be contacted. Please accept our utmost appreciation for your interest. Pangaia is an Equal Employment Opportunity employer. Employment decisions are based on merit and business needs, and not on race, color, creed, age, sex, gender, sexual orientation, national origin, religion, marital status, medical condition, physical or mental disability, military service, pregnancy, childbirth and related medical conditions or any other classification protected by federal, state or provincial and local laws and ordinances. Reasonable accommodation is available for qualified individuals with disabilities, upon request. This Equal Employment Opportunity policy applies to all practices relating to recruitment and hiring, compensation, benefits, discipline, transfer, termination and all other terms and conditions of employment. While management is primarily responsible for seeing that pangaia equal employment opportunity policies are implemented, you share in the responsibility for assuring that, by your personal actions, the policies are effective.