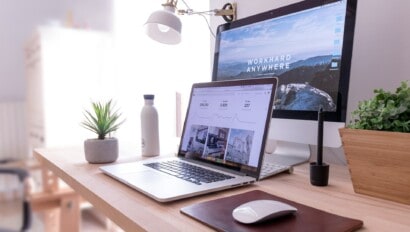 Senior Manager, Environmental Stewardship
Senior Manager Environmental Stewardship (Timberland)
As part of Timberland's Corporate Social Responsibility team and VF's Global Sustainability team, you will have the opportunity to set the strategic direction and roadmap to improve Timberland's environmental impact related to products and operations, in line with VF's science-based targets (with a primary focus on product sustainability, given the vast majority of Timberland's environmental impacts relate to product creation).
Join the Timberland Team
Founded in 1973, Timberland® is a global outdoor lifestyle brand based in Stratham, New Hampshire, with international headquarters in Switzerland and Hong Kong. Best known for its original yellow boot designed for the harsh elements of New England, Timberland today offers a full range of footwear, apparel and accessories for people who value purposeful style and share the brand's passion for enjoying – and protecting – nature.
At the heart of the Timberland brand is the core belief that a greener future is a better future. This comes to life through a decades-long commitment to make products responsibly, protect the outdoors, and strengthen communities around the world.
Timberland is a VF Corporation brand. VF is one of the world's leading apparel, footwear, and accessories companies with socially and environmentally responsible operations, and a commitment to deliver innovative products and create long-term value for its employees, customers, and shareholders.
To learn more about Timberland and share in our mission to step outside, work together and make it better, visit one of our stores,www.timberland.comor follow us@timberland.
Senior Manager Environmental Stewardship(Timberland)
In this role, you will support the product development and sourcing teams in measuring and improving the environmental impact of product creation and material development, with a focus on regenerative natural material sourcing and circular product design. You will work collaboratively with the global marketing team to support the development of product-related sustainability claims, ensure accuracy and credibility in the marketplace, and support broader sustainability storytelling to consumers. You will have the opportunity to exercise your passion and entrepreneurial spirit working in cooperation with TBL and VF teams while driving employee engagement at the Timberland headquarters, educating, motivating, and inspiring more sustainable behaviors.
*As of October 18, 2021, this position requires proof of being fully vaccinated for COVID-19 on the first day of employment, absent the need for medical or religious accommodations or other exemptions as allowed by state and local law. Further information is provided during the recruiting process.
How You Will Make a Difference
What you will do:
Partner with cross-functional teams, the broader VF Sustainability team, other relevant VF functions, and Timberland leadership to meet sustainability goals and track key performance indicators
Provide cross-functional teams with guidance for strategic prioritization of sustainable product/material/packaging innovations with most significant impact potential, in support of a 2030 Product Roadmap
Project manage development of data collection strategy to report impacts associated with sustainable product/material/packaging innovations in most credible, cost effective, and scalable ways possible
Provide guidance to product/materials teams on circular product design and regenerative natural material sourcing
Provide guidance to marketing/communications teams to communicate circularity, regenerative agriculture, and other sustainability topics to consumers in most compelling way while maintaining technical accuracy
Define the purpose for and lead a Timberland Green Working Group (GWG or similar)
Serve on VF's Sustainability Council and liaise with other VF brands to drive sustainability at Timberland and throughout the organization, ensuring alignment between VF Science-based Targets and Timberland sustainability goals
In partnership with VF sustainability data function, present analysis of tracked progress and compiled metrics to Timberland leadership showing results and opportunities for improvement
Recruit, onboard, and lead external sustainability partners and consultants in support of brand sustainability strategies and objectives, especially with respect to regenerative agriculture
How you will do it:
Work collaboratively with product teams in establishing strategic long-term direction for improving the environmental impacts of Timberland products – establishing sustainable product roadmaps with leadership targets for all product and packaging categories based on LCA data, industry benchmarking, and best practices
Work closely with corporate communications and marketing teams to effectively communicate progress internally and externally – educating and inspiring stakeholders (employees, retailers, consumers) about the positive impact the Timberland business has had and further aims.
Engage with Timberland consumer base, while acting as subject matter expert through ongoing industry research and efforts to understand trends, work with thought leaders and attend conferences
Partner and collaborate with external suppliers and industry non-profits
Drive innovative projects for sustainable business practices
Evaluate financial implications and opportunities for sustainability initiatives
Recognize the business challenges and work toward solutions that meet both business and sustainability goals
What success looks like:
You will make sustainability accessible and fun for teams, ultimately improving employee engagement and impacting real change throughout Timberland brand and VF Corporation for generations to come.
Free to Be, Inclusion & Diversity
As a purpose-led, performance driven company, we strive to foster a culture of belonging based on respect, connection, openness, and authenticity. We are committed to building and maintaining a workplace that celebrates the diversity of our associates, allowing them to bring their authentic selves to work every day.
Skills for Success:
Years of related professional experience: 8+ years
Educational Position Requirements:
Bachelor's degree in Environmental Science, Engineering, or related field
Equivalent years of experience in a substantially similar industry may be considered in lieu of a degree to be determined by the nature of the specific job and the hiring manager's criteria
Deep knowledge of sustainability industry best practices and innovations, especially with respect to footwear and apparel (preferred)
Deep knowledge on the topics of regenerative agriculture and circular product design
Knowledge and experience interpreting life-cycle assessments and making decisions based on results
Knowledge and experience with carbon accounting, especially with respect to natural carbon sinks
Understanding of retail business practices
A demonstrated passion for sustainability and innovating actionable solutions for sustained change
Strong organization and analytical skills and the ability to manage multiple complex projects simultaneously
A team player able to work comfortably and effectively in cross-functional teams with members from all levels of the organization
Strong interpersonal skills (particularly the ability to work collaboratively with and influence others) to effectively lead interdisciplinary companywide projects
Strong oral and written communication skills a must
Willingness to travel domestically and internationally, 15-25% of time
Experience working with global operations and cultures a plus
VF Guiding Principles: Live with Integrity, Act Courageously, Be Curious, Act with Empathy, and Persevere.
What's In It for You
We're in the business of unleashing human potential, driven by the ideas, energy, and commitment of our people. That's why we offer comprehensive benefits that encourage mental, physical, and financial well-being for all VF associates. When it comes to benefits, we're the total package. Go toMyVFBenefits.comand click on "Looking to Join VF?" to learn more.
Our Parent Company, VF Corporation
VF is one of the world's largest apparel, footwear and accessories companies connecting people to the lifestyles, activities, and experiences they cherish through our family of iconic outdoor, active and workwear brands. At the heart of our journey lies our company-wide purpose: We power movements of sustainable and active lifestyles for the betterment of people and our planet. This is our purpose. It's the reason we come to work every day. It's a commitment shared by our global associates across all brands. Our purpose unites us and leads us to pursue our goals, together. This is our calling. Learn more atvfc.com.
We just have one question. Are you in?
TO LEARN MORE:

Visitvfc.com,timberland.comor follow us onLinkedIn
Vaccine Requirement:
Unless prohibited by applicable law, this position requires proof of being fully vaccinated for COVID-19 on the first day of employment, absent need for medical or religious accommodation or other exemption as allowed by state or local law. Further information will be provided during the recruitment process.