Insider Series
Cotonea / Gebr. Elmer & Zweifel
First, can you tell us a bit about Cotonea and your work with organic cotton farmers?
Cotonea is a fully organic brand with a holistic approach to sustainability. Our goal is to support farmers in the North of Uganda and in Jalalabad Kyrgyzstan with education and training for top level organic agriculture. Cotonea oversees the whole production chain, from field to finished fabric or end product. The products are produced according to the strictest organic and fair-trade standards worldwide (IVN BEST GOTS and Fair-for-Life), so customers can enjoy outstanding products.
What is the latest news from your work in organic cotton?
Cotonea has developed a Blockchain solution together with IBM and Kaya-Kato to provide full transparency to customers. Textile Trust will be developed into an industry platform.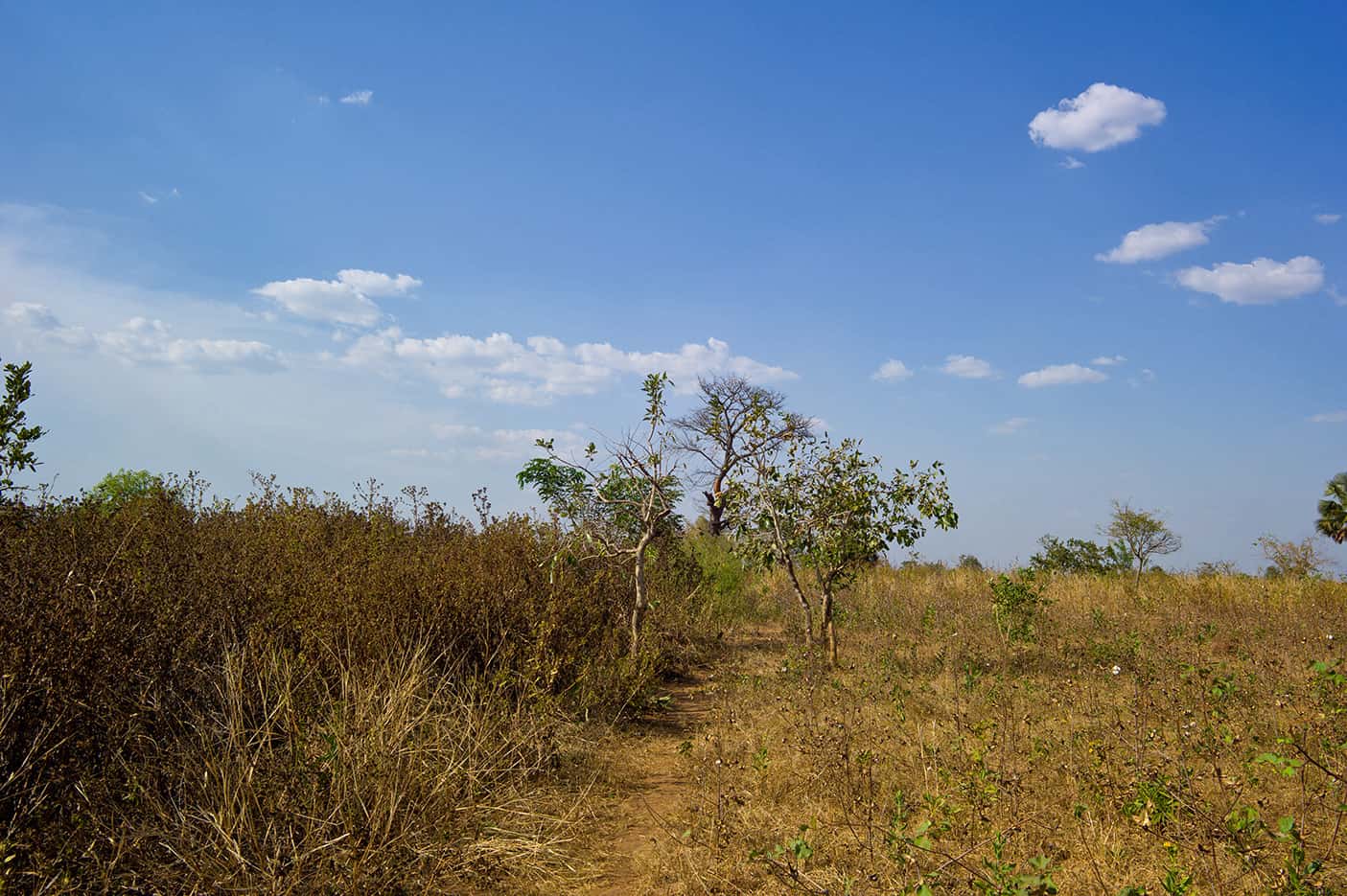 Can you tell us your vision for the organic cotton sector?
Organic agriculture is key to the healthy development of our valuable world. It allows healthy food and fiber production without creating a burden for future generations. Healthy soils will not yield less than damaging conventional agriculture. Average yields are rising in Uganda and in Kyrgyzstan, in parallel with the education of the farmers, producing convincing results.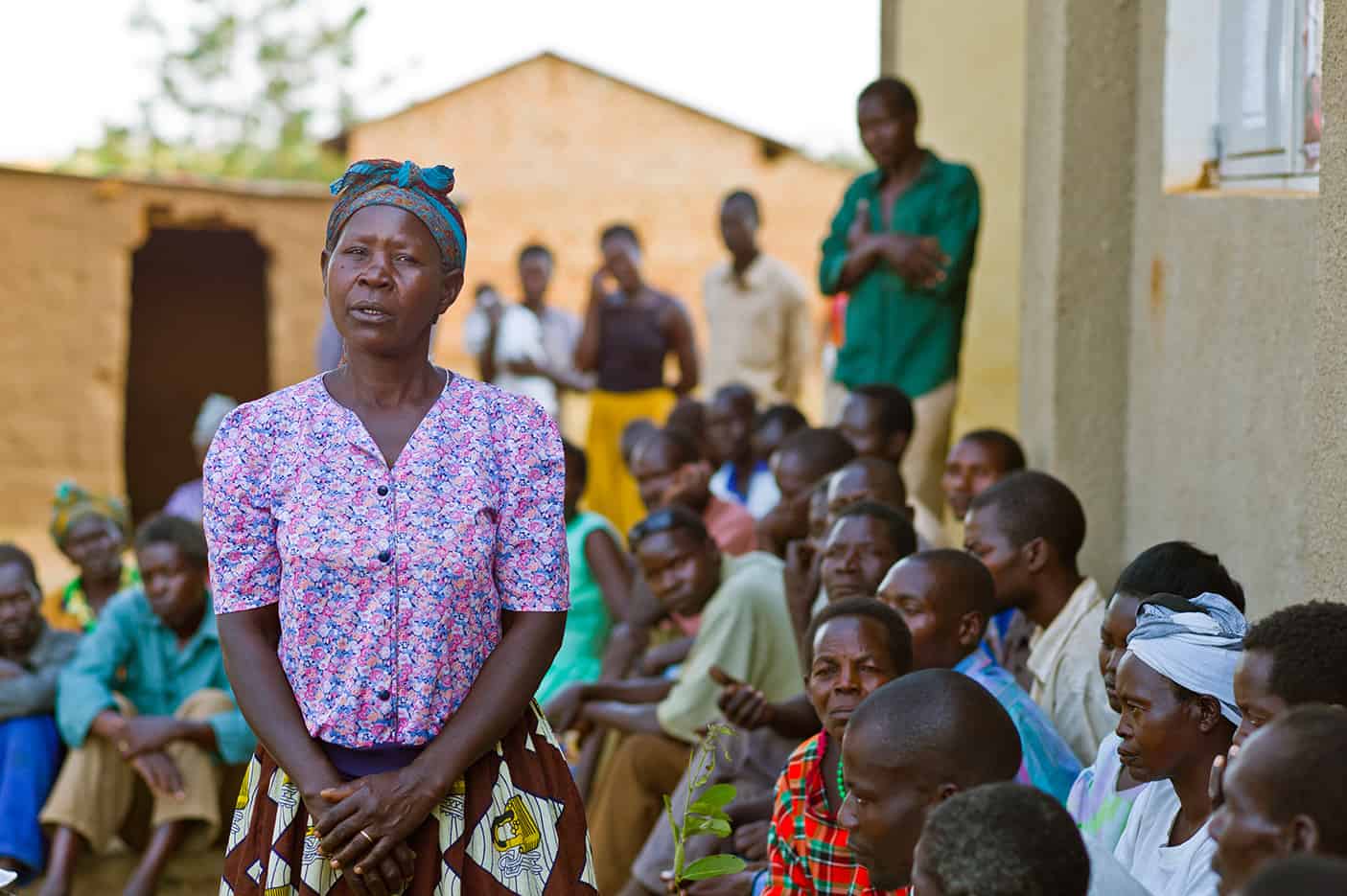 What are you doing that embraces Textile Exchange's Climate+ vision and the interconnected issues of climate, water, soil health, and biodiversity?
Organic cotton is an excellent CO2 sink in two aspects:
organic soil buffers and absorbs carbon
cotton plants absorb 1,5 kg CO2 per kg fiber (source: ICAC)
Organic farming saves biodiversity by avoiding GMO seeds, pesticides, and artificial fertilizers. Pests are not extirpated but controlled. Water is protected by not spoiling it.
Organic finishing standards and the ban of blended fabrics allow easy disposal of the product that saves energy when it reaches its end of life.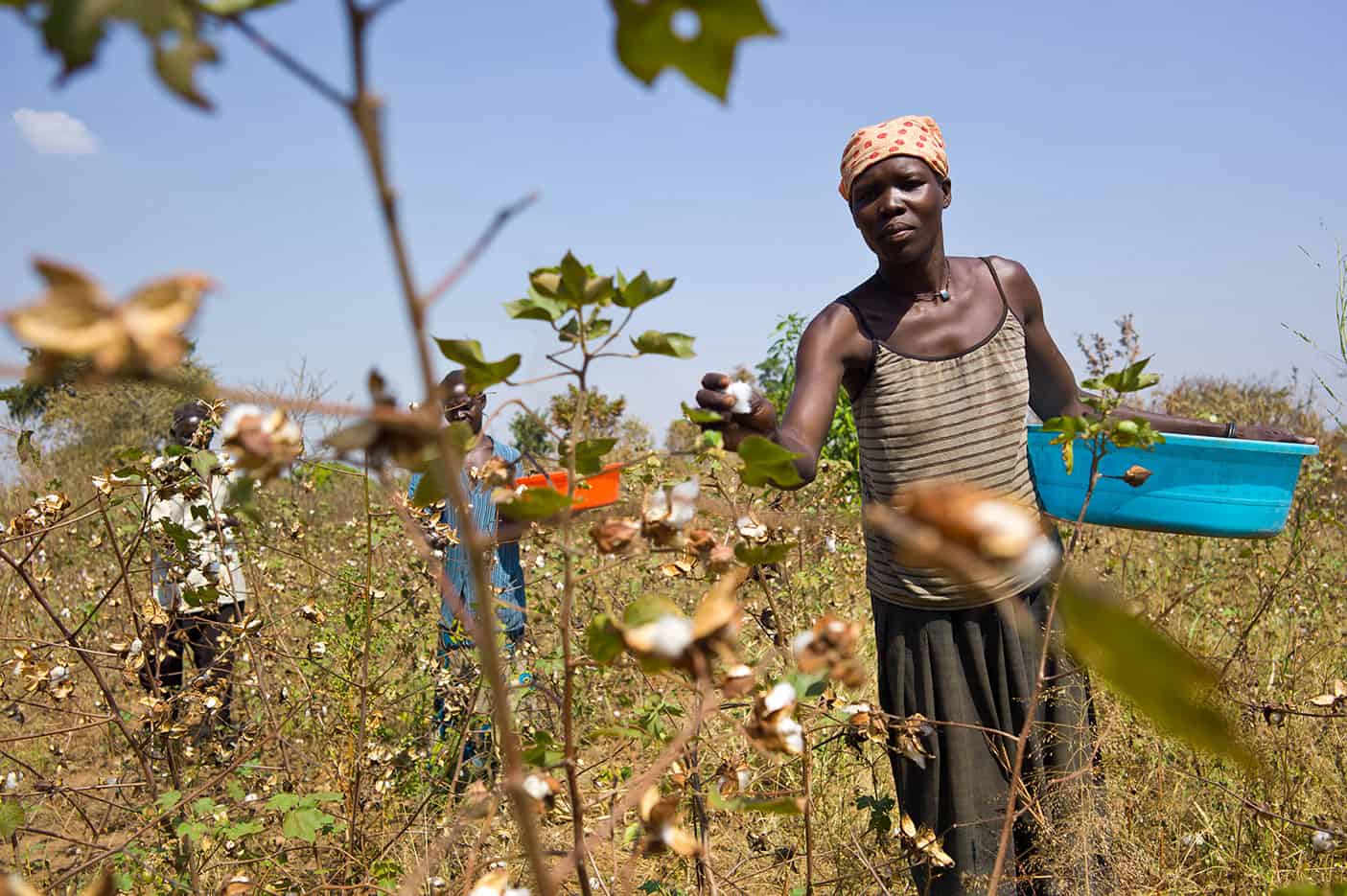 How are the farmers you work with improving soil health? 
The farmers are systematically trained with an entire toolbox of good agricultural practices. Crop rotation is a must, and soil exhausting crops are not used. Cotton plants are placed together with other plants which function as pest traps or pest decoys. Different fermented leaves improve pest resistance and soil health. Only the green manure of animal dung is used.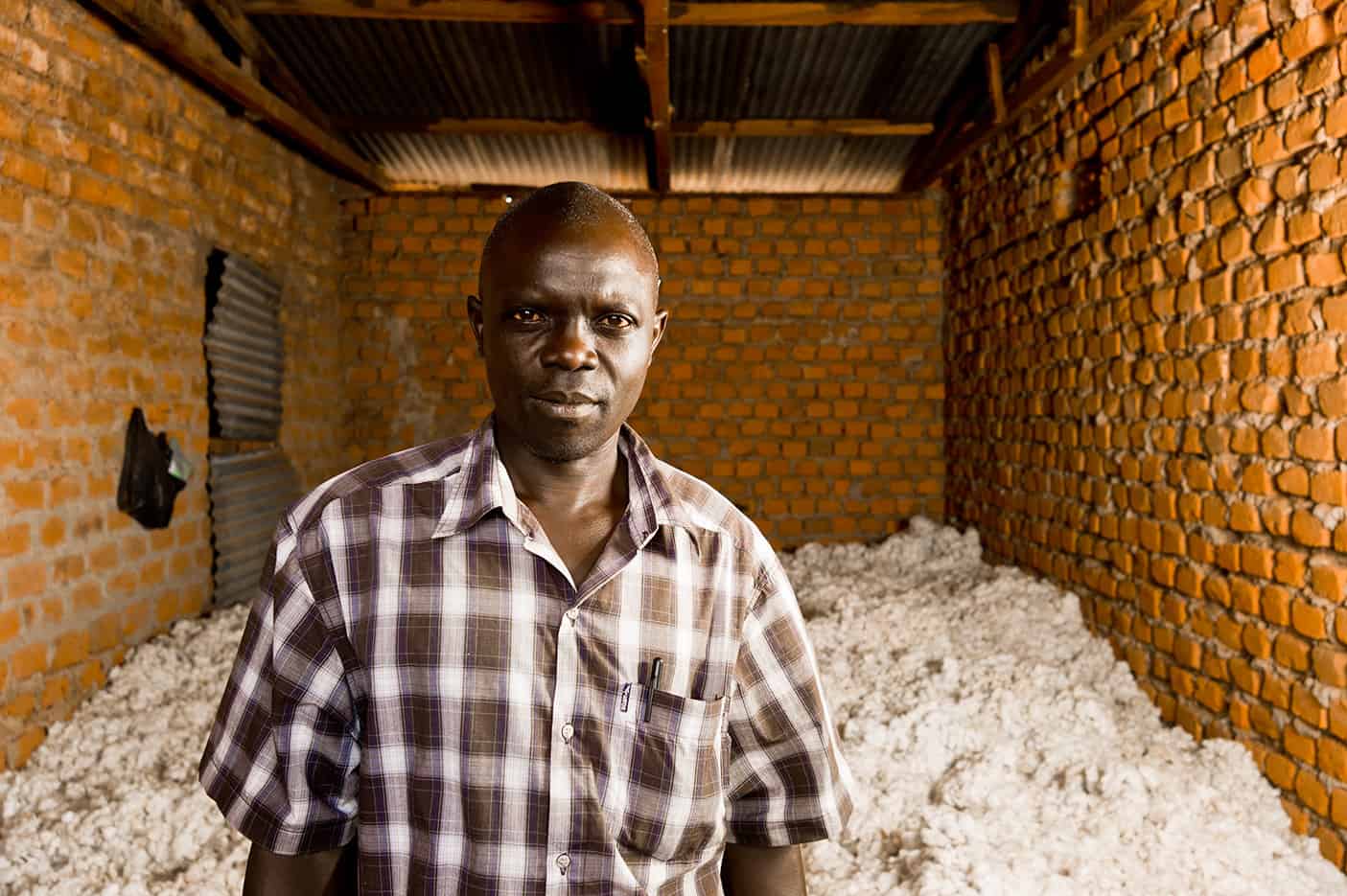 What is the impact of your project / initiative on biodiversity? Are you adapting management strategies in order to improve it?
Plants and trees are planted to attract beneficial insects. The main seat of Cotonea is a rich biotope with rare insects, birds, reptiles, old fruit varieties and much more. It is the home country of hundreds of bee colonies. The channel of the water-power plant provides water with a high oxygen content. Many different kinds of fishes live there, some of which are locally endemic.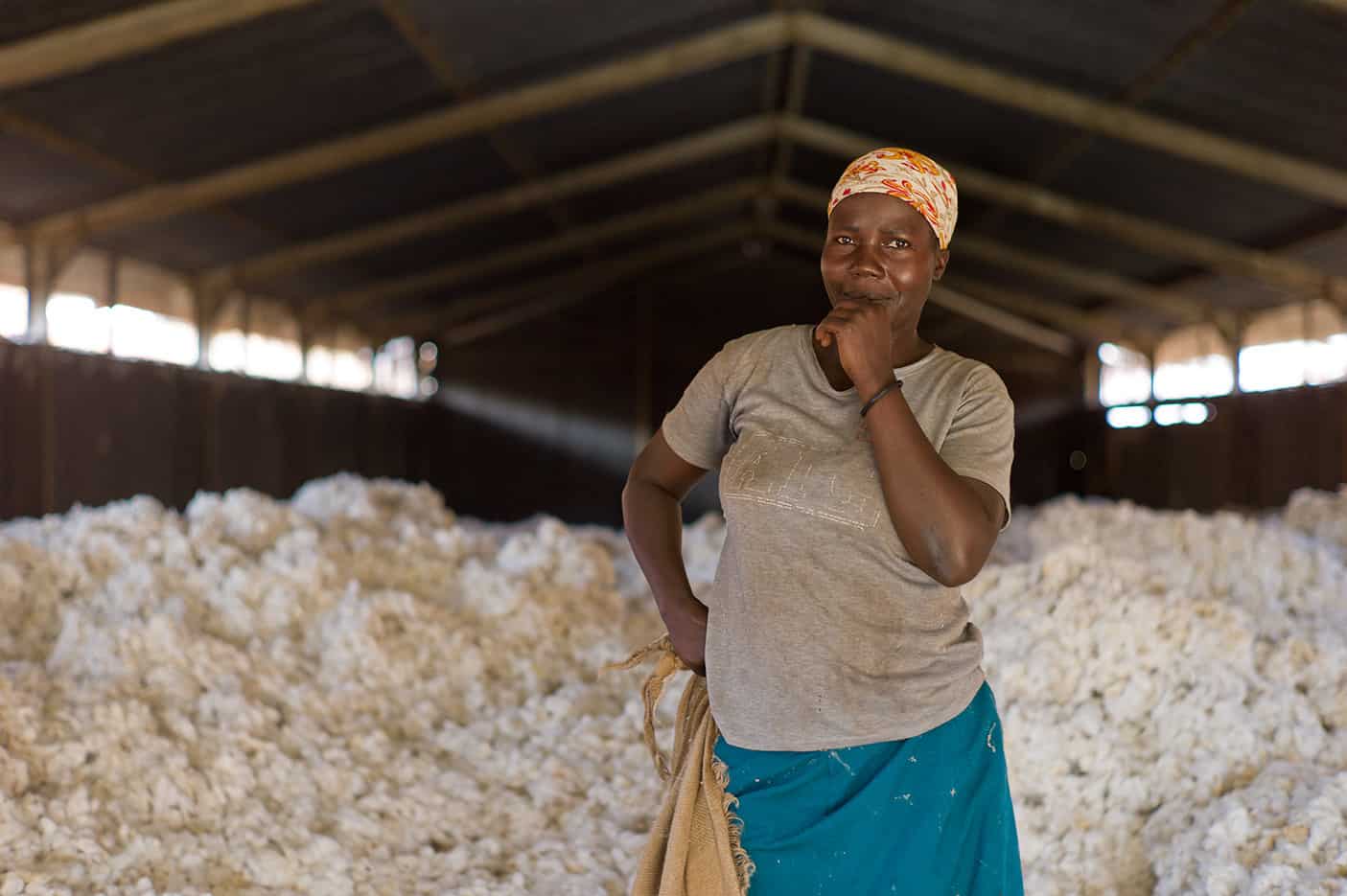 How do your farms ensure the efficient use of water? 
The Cotonea cotton fields are rain fed. In most years there is too much water, rather than a lack of water. A cotton plant needs less water than nearly all competitive plants.
What is the impact of your work on farming communities? 
In Uganda the goal is to organize all farmers in small village cooperatives. Each cooperative receives a bank account. The farmers receive a training module about financial literacy. The Fair for Life premium is paid into the bank account and the farmers jointly decide what to do with the funds. No farmer need invest, nor take on a debt at the start of the season.
Website:
https://fabrics.cotonea.de
Central Asia|Sub-Saharan Africa|Western Europe
Brand / Retailer|Professional Services|Supplier / Manufacturer