2021, Insider Series
CottonConnect South Asia Private Limited
Can you tell us a bit about CottonConnect's Organic Farmer Training Program?
CottonConnect's Organic Farmer Training Program supports farmers on a 4-5 year transition from conventional cotton growing to organic cotton practices. The detailed farmer training modules cover all the aspects of organic cotton cultivation, the certification process, health and safety of the farmers, organic integrity and ICS (Internal Control System) documentation. CottonConnect also works with brands on organic cotton integrity, strategy, and traceability.
What trends are you seeing in the organic cotton sector?
1. Organic cotton sector stakeholders are incorporating positive changes to strengthen their own organic cotton programs, the organic cotton supply chain, and organic fiber sourcing, and are making the necessary changes to achieve compliance.
2. Some brands and customers are focusing on in-conversion organic cotton so that they can meet their requirement of organic fiber in a sustainable manner. They are also focusing on models that can provide benefits to farmers, including premium and organic+ models.
3. Many brands have taken steps to promote regenerative agriculture, which is beyond organic agriculture. Some positive steps have already been taken by the fashion industry to focus on regenerative agriculture.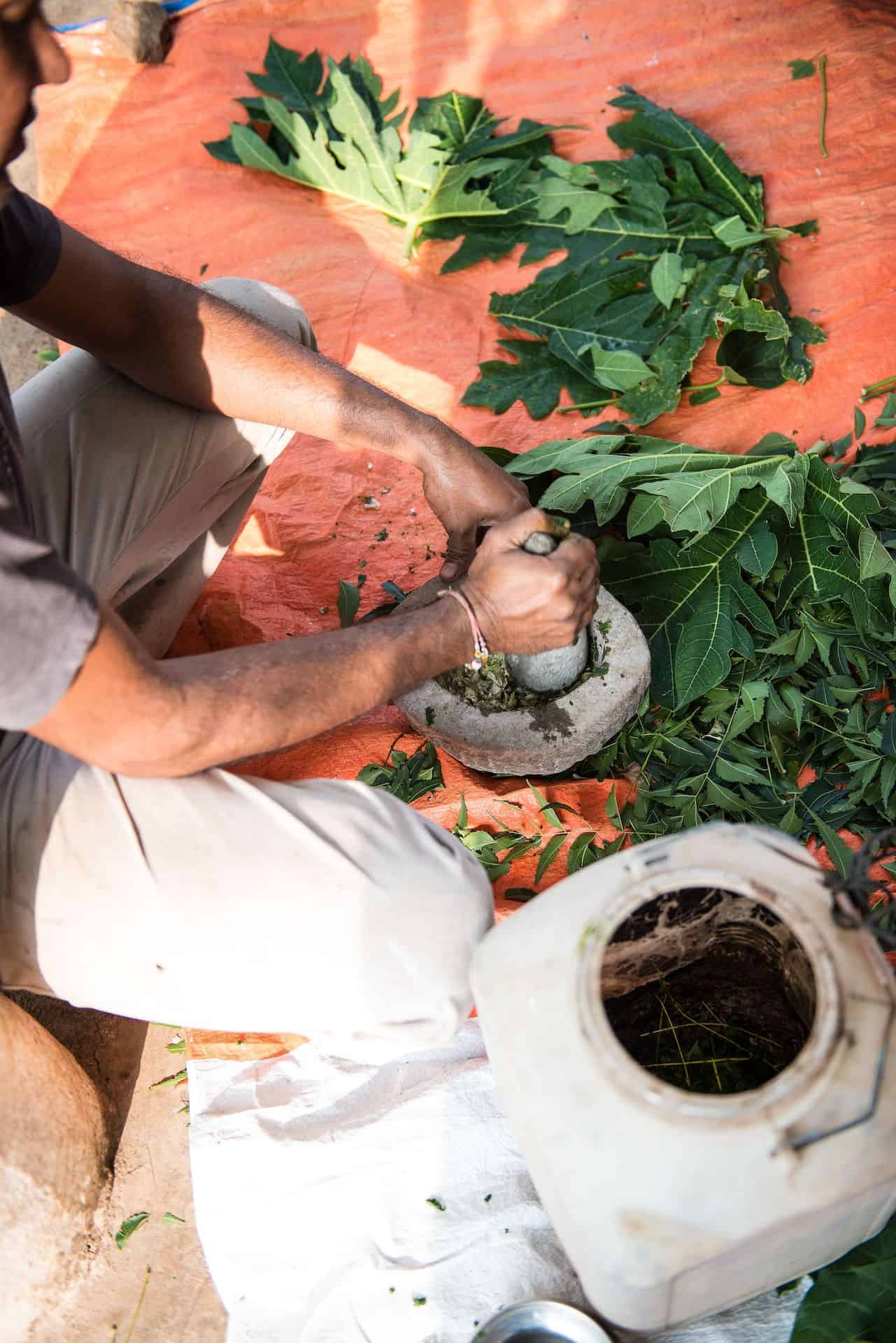 What are the current challenges in organic cotton?
There are many challenges in organic cotton, related to both the cotton production and the market. It can be difficult to access quality non-GM cotton seeds, and there is a lack of quality inputs at the grass roots level. That is why in our Organic Farmer Training Program we have been helping farmers to become self-reliant by producing their own organic inputs and selling the surplus at organic input production centres. This addresses the challenge of access to quality inputs and provides a boost to skills and income.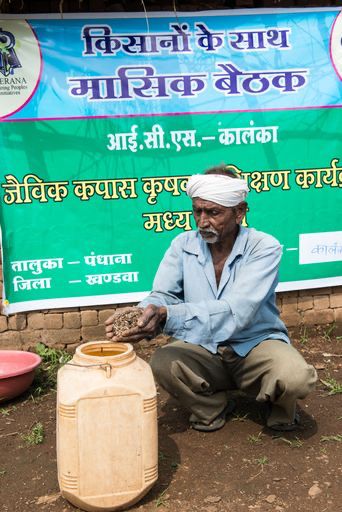 Can you share any examples of the impact of your work on the environment? 
CottonConnect promotes community-driven organic input production centers (IPCs) at strategic locations in the organic project area. These IPCs produce quality organic inputs in the village itself so that farmers can access quality materials, and they can also sell these materials if the production is in surplus. These IPCs produce organic inputs like vermicompost, compost, CPP (Cow Pat Pit), Bio-Dynamic Preparations, and Dashparni (a concoction of leaves obtained from 10 different plants with medicinal values). Organic manures like Compost, CPP and Vermicompost help to improve soil health and to gradually increase the yield. Farmers can visit the centers and observe the demonstrations of how to prepare the natural inputs.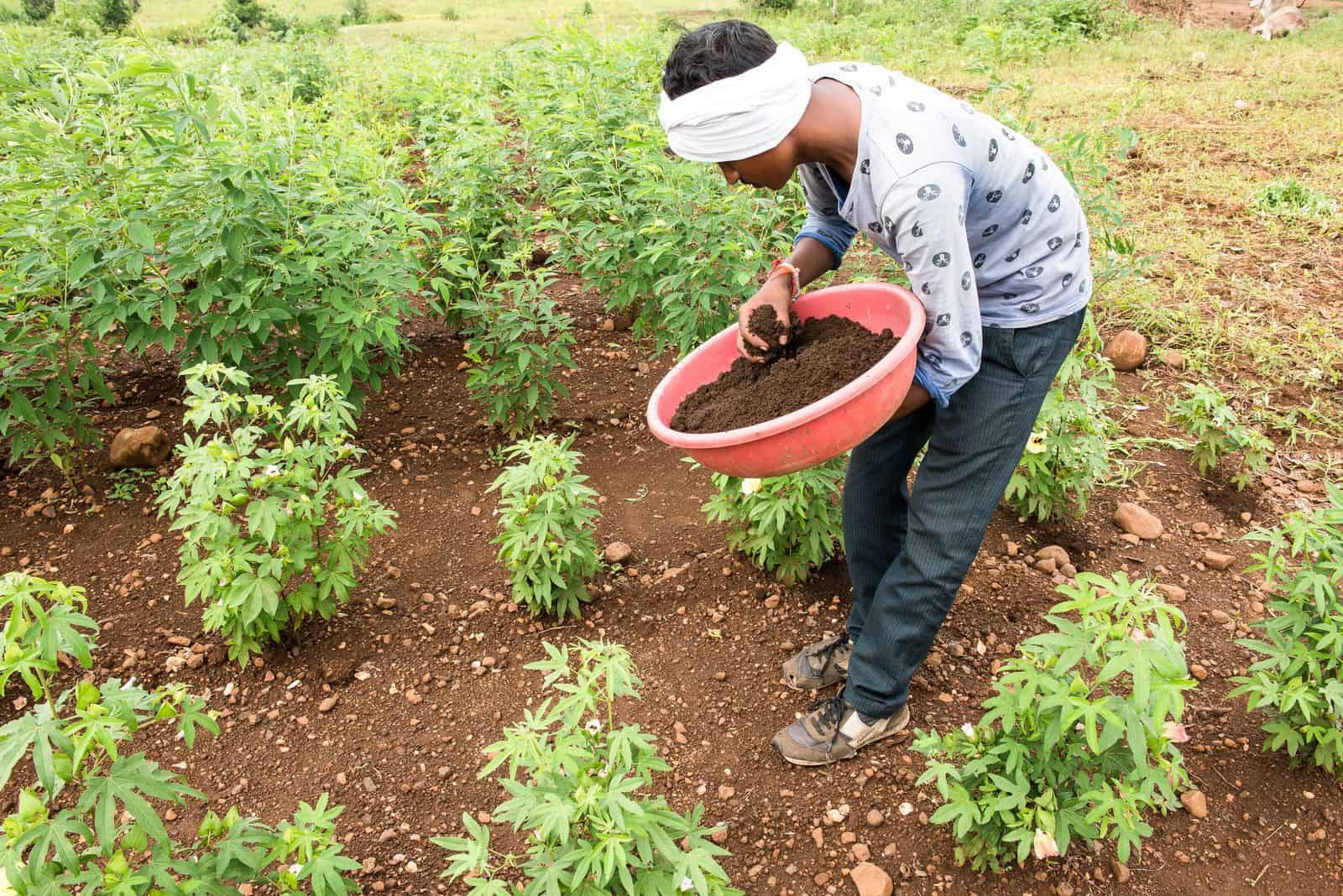 How do CottonConnect farms work to improve soil health? 
As part of our organic cotton programs, we promote sustainable practices including green mulching, crop rotation, intercropping, and use of compost and vermicompost. Consistent use of these practices have helped farmers to gradually improve soil health and increase soil fertility. The community-driven organic input production centers help farmers to manage the demand of organic inputs at grass roots level.
What is the impact of your work on farming communities? 
Our organic programs promote biodiversity related interventions, for example encouraging farmers to grow intercrops and multi-crops. Pest management training includes the identification of friendly and enemy insects, with conservation of friendly insects, and pest control measures like making bird perches on farms. The farmers are also trained in tree plantation, adapting to local tree species, soil and field conditions. All these efforts collectively result in a reduction in agri-input costs, additional income from intercrops and an overall better livelihood for farmers.
Website:
https://www.cottonconnect.org/
Professional Services|Supplier / Manufacturer