2021, Insider Series
Economy of Love
Can you first introduce us to Economy of Love?
Economy of Love (EoL) is a newly established initiative that aims to bring together responsible consumers and producers in a community that works towards a more sustainable and ethical economy. We certify products that are sustainable and ethical along their supply chains and bring full transparency over their production and impact. Lastly, our EoL Education team visits the farmers and companies involved, to foster a culture of sustainability and wellbeing.
What is Economy of Love's main focus at the moment?
Economy of Love is launching its first certified products, which are food products. And, for the first time, we will share our work with the Egyptian market! After that, we want to tell the story of Organic Egyptian cotton processed by NatureTex, to support farmers and raise awareness of sustainable fashion. Thus, we are part of the Sustainable Fashion Alliance in MENA, and our role is to bring forth the stories of farmers and sustainable companies and demonstrate why their work is vital in protecting nature, and the wellbeing of our communities and society.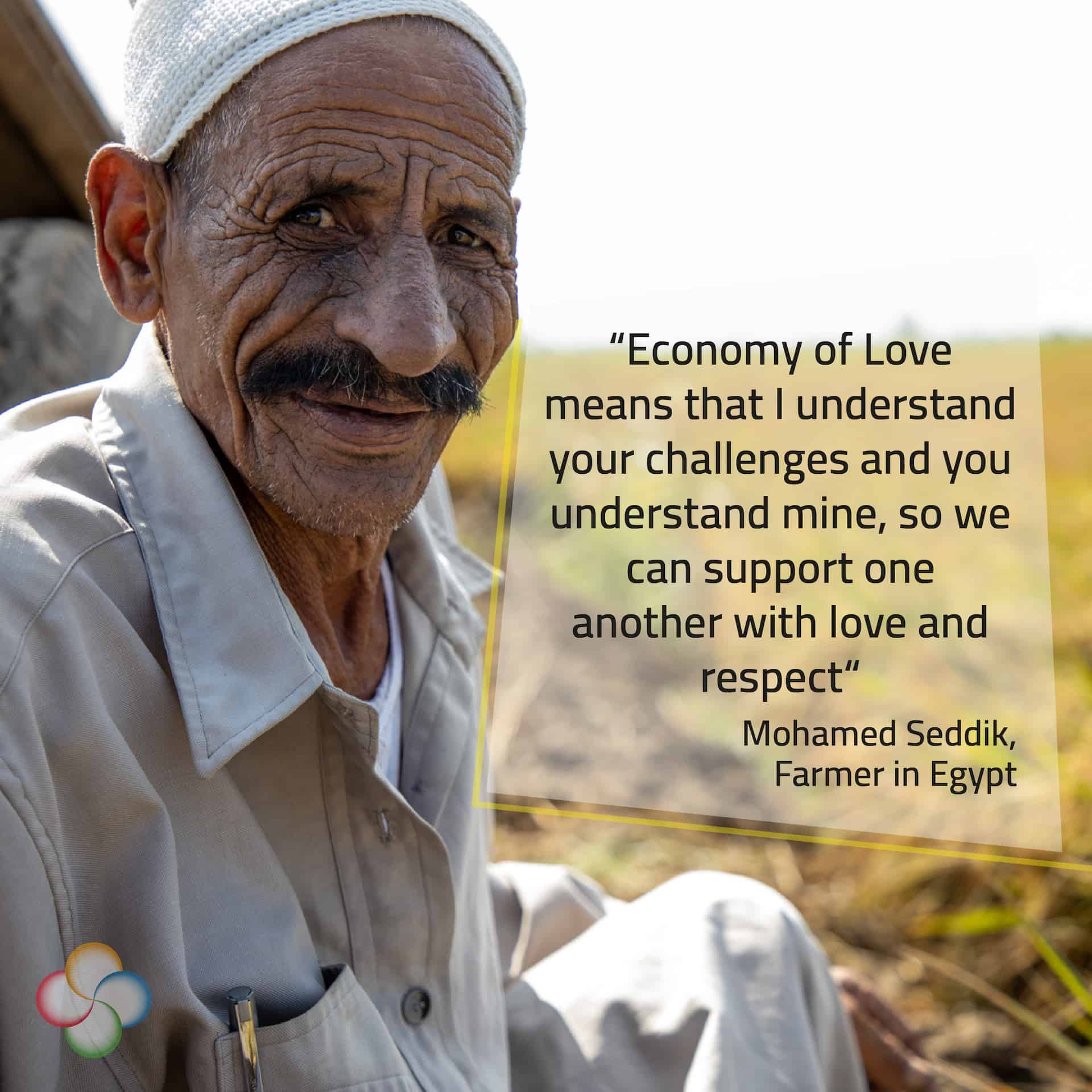 What inspires and excites you to work with organic cotton in Egypt?
Egyptian cotton is a powerful symbol of what Egypt's land has to offer – but we rarely see the stories of the people behind these products that are sold all over the world. Our inspiration is always the farmers who are mindful of their impact on the environment and take the difficult path of growing organic cotton. Additionally, it is seeing the companies and local artisans in Egypt who are striving to create a business that actually serves their employees and the surrounding community and creates a positive impact. This supply chain for us is an inspiring community, and we want to play a role in empowering it and making it stronger.
Has your project incorporated climate action into its core strategy?
Climate action is an essential part of our certification, and we believe that measuring our impact and being mindful of it is the first step to improving it. Therefore, part of our certification is to measure the carbon footprint of the product and develop a plan to decrease it. Additionally, we communicate this information to consumers to raise awareness of the importance of regenerative agriculture and how it impacts climate change. Along with a carbon footprint assessment, EoL requires companies to report on their water usage, waste production and packaging materials, in order to drive the efficiency and use of more sustainable and eco-friendly solutions.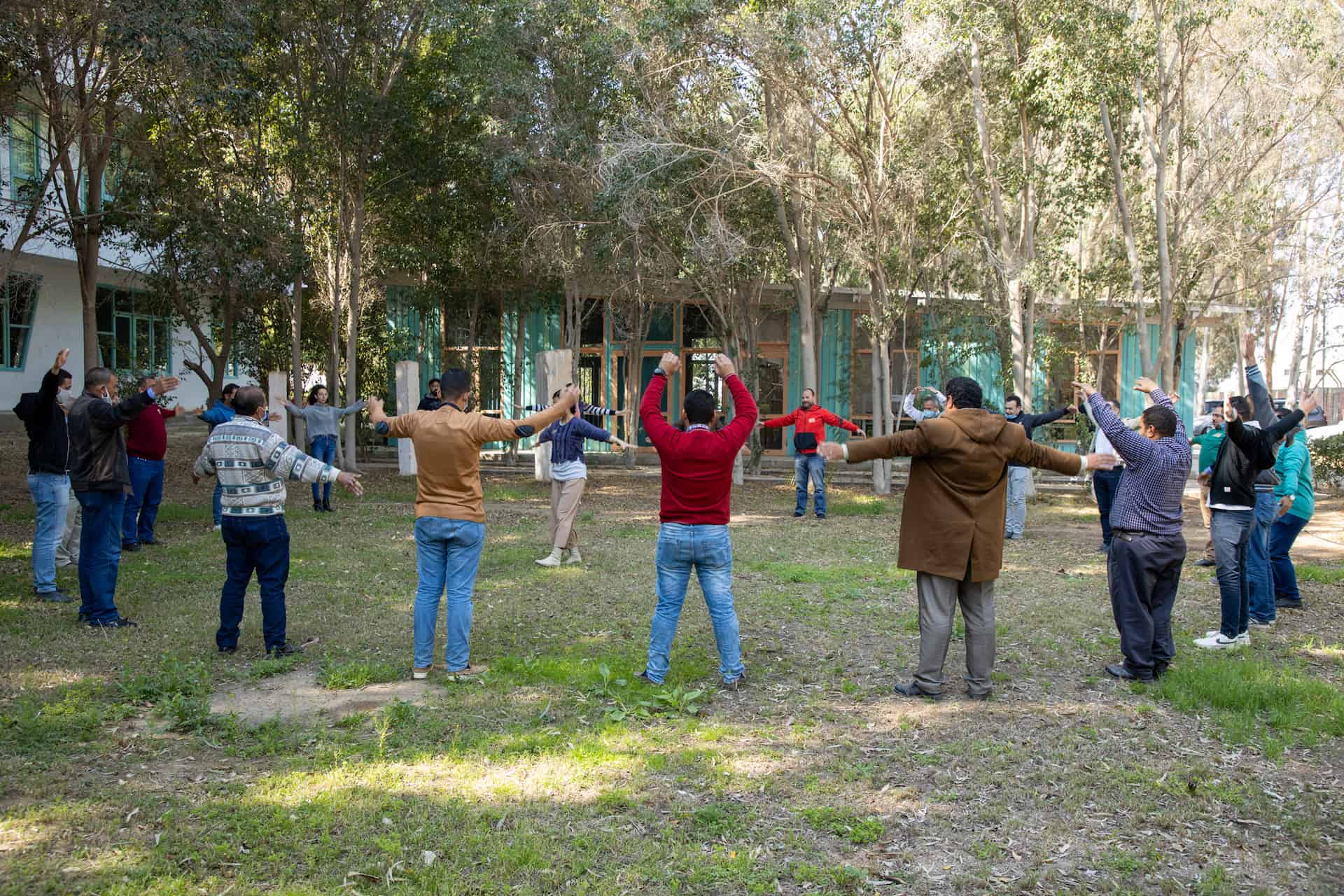 How does Economy of Love work to improve soil health? 
Part of the Economy of Love certification is biodynamic farming, something that naturally and positively influences soil fertility. While conventional cotton farming is damaging the soil, biodynamic cotton farming uses crop rotations and natural organic inputs as fertilizers, helping the soil to build resilience against desiccation, which is a growing problem in Egypt. Naturetex, with their Greening the Desert project, provides proof of this, growing biodynamic cotton, a crop that normally requires a lot of water and moist soil, in the middle of the desert.
What is the impact of your project on biodiversity? 
By calling for biodynamic agriculture in our certification, we aim to protect biodiversity on the farm; conventional cotton farmers in Egypt use pesticides to kill the insects that threaten the cotton crop, but by doing so kill a lot of harmless insects too. When we asked the biodynamic cotton farmers how they solved this problem, they gave us a simple answer: by using pheromone traps that attract the male insect they make sure that the female insects don't lay eggs. The pheromone smell is carefully developed as every insect variety has its own specific pheromone, so only the harmful insects are captured.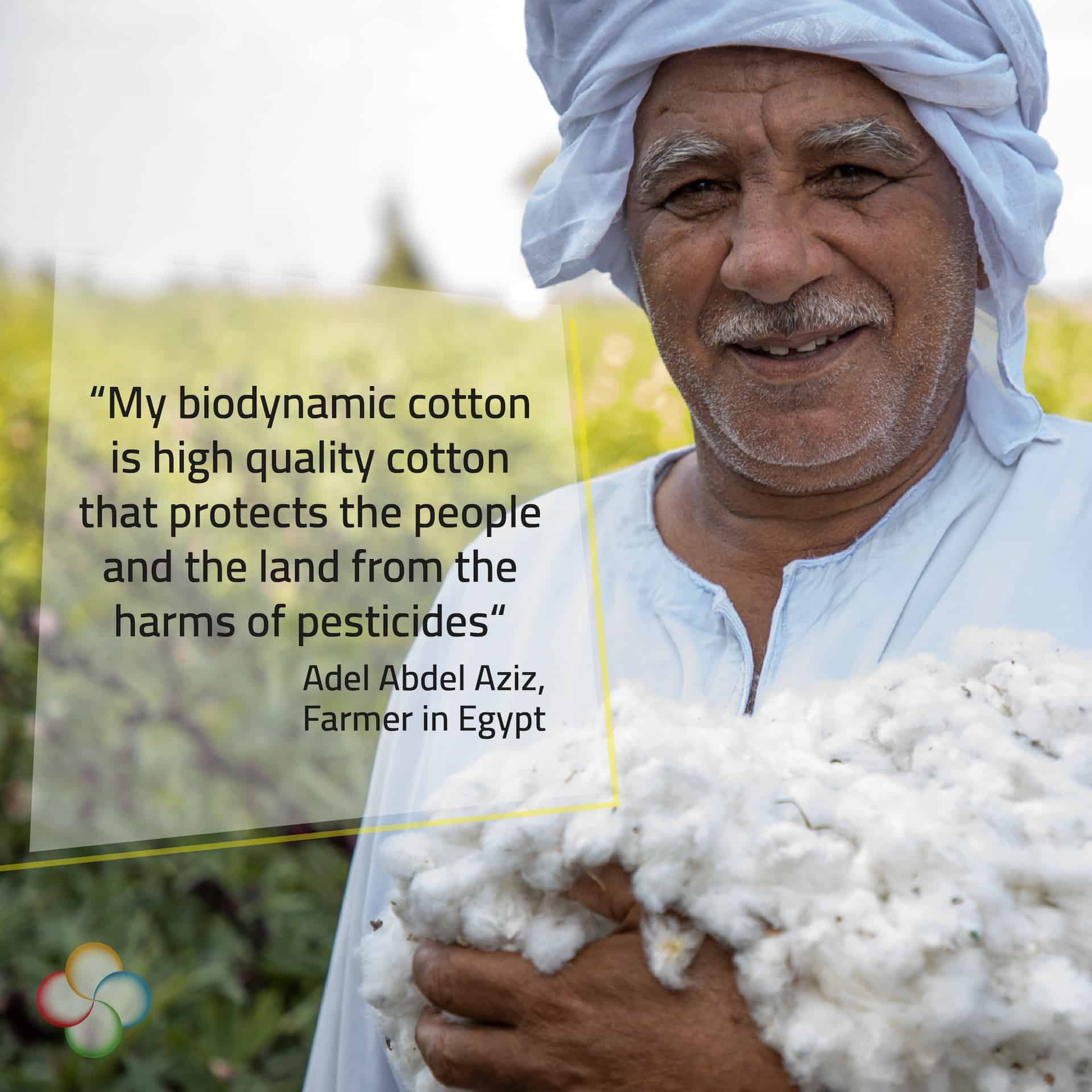 How does Economy of Love ensure the efficient use of water on its farms? 
Cotton and the textile sector, in general, consume a lot of water. For our certification, which seeks to measure and reduce the negative impact a product has on the planet, it is important to be aware of the challenges and opportunities in the industry of the product we are certifying. Our research for cotton cultivation and manufacturing in Egypt shows that biodynamic farming can save up to around 20% of the water that is used in conventional cotton cultivation. Nevertheless, the biodynamic farmers we visit in Egypt have told us that they are dealing with a different water issue: namely water pollution by neighboring farmers, which in turn has a negative influence on their soil.
What is the impact of your work on farming communities? 
Our principle of reducing the negative impact of a product, and stimulating the positive impact, applies not only to the environment, but to social aspects and the people involved producing the product too. Companies that produce our certified products need to create a safe space for every person in the company, and fair dignified working conditions. In addition to this, caring for the well-being of each individual, and allowing time for self-development is an important part of our certification. One example is the Happiness at work program, an initiative developed by SEKEM and NatureTex, which allowed employees to spend some of their working time in recreational and self-development activities that had a positive impact on their lives.
Communications Specialist
Website:
http://economyoflove.net