Insider Series
ecos / Organic & Fairtrade Cotton Coalition West Africa
What is the Organic & Fairtrade Cotton Coalition West Africa?
The Organic & Fairtrade Cotton Coalition is a concerted effort to promote organic cotton systems and improve farmer skills in organic and Fairtrade cotton in West Africa. The coalition is sustained by cotton producer organizations from Mali, Benin, Burkina Faso, and Senegal, including AProCA. The coalition works closely with the national cotton societies while being supported by the Swiss-based organizations ecos and FiBL and their partners from the international organic and Fairtrade movement.
What is the latest news from the Coalition?
All the producer groups from Mali, Benin, Burkina Faso, and Senegal were able to sell their entire harvest (in total 2100 tons of fiber) at a very good price. They are planning to produce more than 3000 tons of fiber in the next season. The producers OBEPAB (Benin), FENABE (Mali), UNPCB (Burkina Faso) and FNPC/Fédération YNW (Senegal) are motivated to go into a growth phase in order to reach a target of 5% local market value by 2030 (which means about 100,000 farmer households).
Significant additional projects include working on the transparency of the cotton (via traceability-tool tests) and adding local value. Currently, 97% of cotton production is exported. The target is to use more organic and Fairtrade cotton locally, for textile production and handicraft.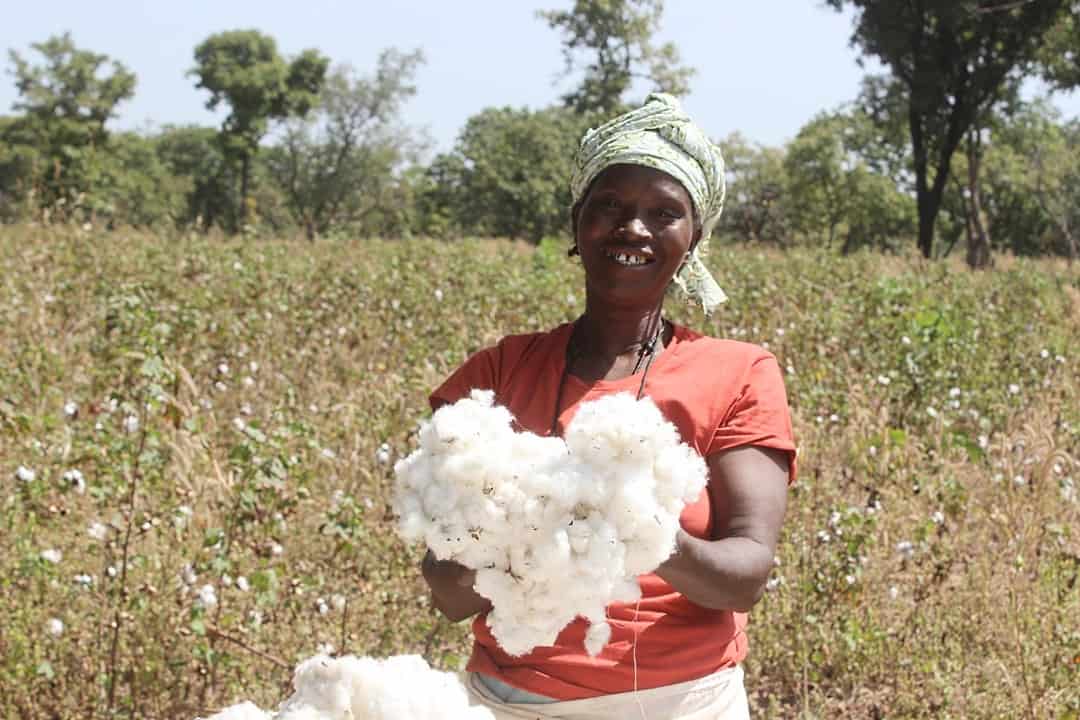 What inspires and excites you to work with organic cotton farms in West Africa?
Seeing the drive and motivation, especially of female cotton farmers in West Africa. Organic cotton with a fair price is a very good cash-crop for farmers. Furthermore, organic cotton has a far-reaching positive environmental impact, and a significant social impact.
What are you doing that embraces Textile Exchange's Climate+ vision and the interconnected issues of climate, water, soil health, and biodiversity?
In Benin, research has been conducted to show the positive impact organic cotton farming has in tackling climate issues. The central challenge is to bring yields per acre to a higher level with organic farming practices and technologies. That's why producer groups are investing into best practices in organic farming. Benin was already able to prove that this is possible. In Burkina Faso, a particular focus will be placed on this during the next season. UNPCB is working closely with FiBL Frick. Although we do not have the budget for research, we do have a collaboration with Southpole, which may mean this could take place, if a client is interested in getting more detailed information, facts & figures.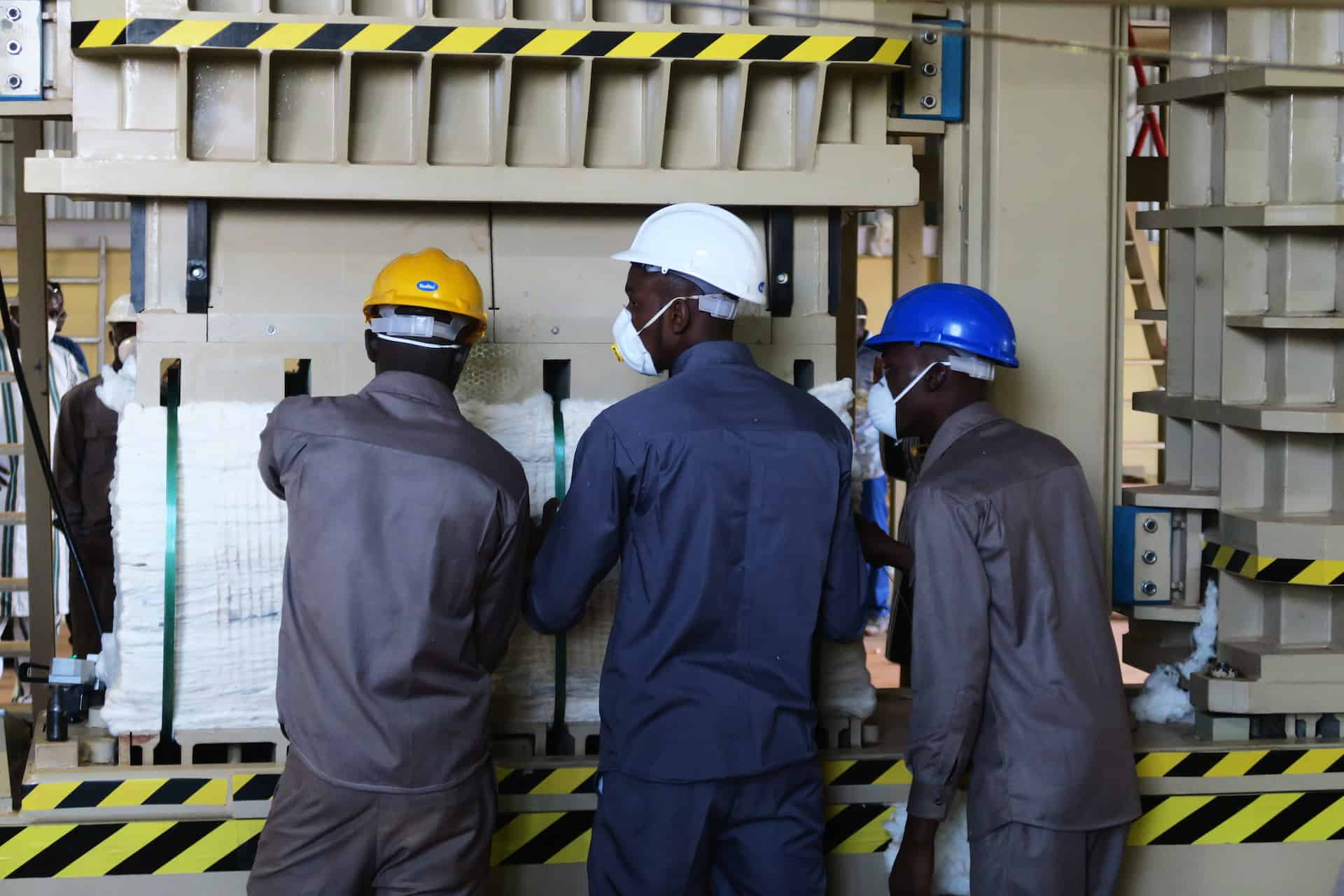 How are the farmers you work with in West Africa working to improve soil health? 
In West Africa, the context is largely small farmers and very extensive agriculture. Crop rotation is a common practice, particularly in organic agriculture, and healthy soils are crucial in this region, where the fight against desertification is critical. For this reason organic farming is perfectly suited to West Africa, due to its small farmers, extensive agriculture and focus on improving soil health.
What is the impact on biodiversity?
The farmer groups in the four respective countries are working on different biodiversity issues, employing beneficial organisms in the fields and avoiding pesticides. By avoiding chemicals, nature is protected and biodiversity can be kept alive. There is huge potential to support biodiversity through these programs.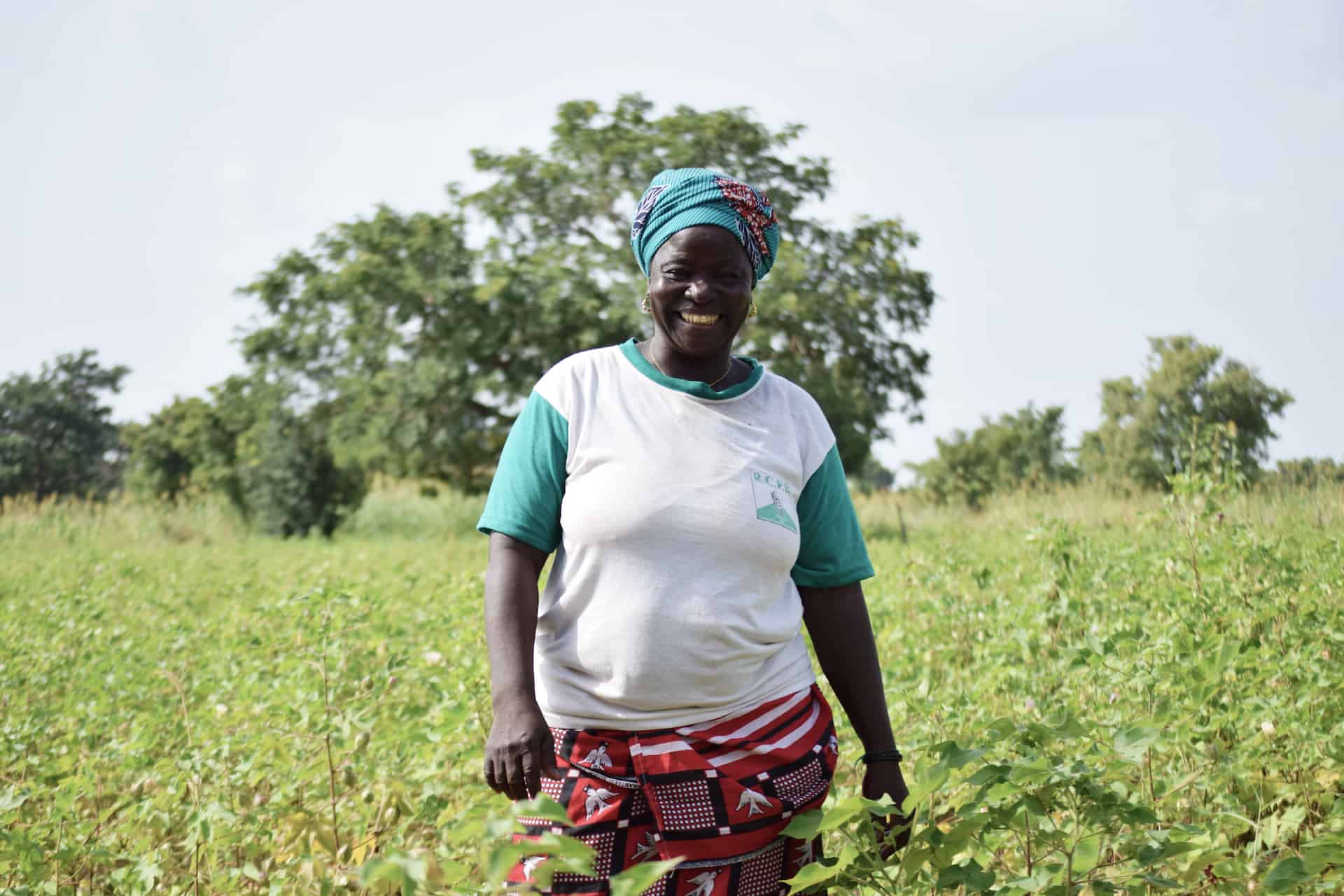 How does the Coalition ensure the efficient use of water? 
In all of our programs, we only cover rain-fed agriculture. Even though climate change brings challenges (late rain, heavy rains, early end of rain), the context is nevertheless still suited to cultivating cotton in the rainy season. By only using rain-fed agriculture and avoiding chemicals, the water in the region is very effectively used in organic-cotton agriculture – it may be the best cotton in relation to water consumption worldwide. In order to get the most out of it, it needs adapted cultivation.
What is the impact of your work on farming communities? 
Experience shows that organic cotton farmers are socially on the same level as conventional cotton farmers, provided they receive a premium for their product. They have less input-costs, but often lower yields (there are huge differences from farmer to farmer, related to treatment and soil-situation).
Senior Project Leader Sustainable Textiles
Website:
Sub-Saharan Africa|Western Europe
Professional Services|Supplier / Manufacturer