Insider Series
Farmer Association for Rural Management (FARM)
Can you tell us about FARM's Soil to Sale initiative?
S2S (Soil to Sale) provides guidance and facilitation to partner farmers from soil to sale. It is a unique business model where we support the entire supply chain – Fashion Backward & Fashion Forward – to achieve the goal of Sustainability with four pillars 1) Improving Sustainability) Increasing Efficiency, 3) Better Quality and 4) Improving Lives, with the aim of ensuring long term sustainability and betterment of the community.
What's coming up for the initiative over the next few years?
Market demand is likely to increase the area of land under organic cultivation. So we want to ensure the accessibility and availability of Non-GMO seed for all farms. Organic + is our main vision for dealing with the climate crisis, with at least 50 % of organic land to be covered under regenerative agriculture. The combination of these two standards will contribute to better management of natural resources in the fashion industry.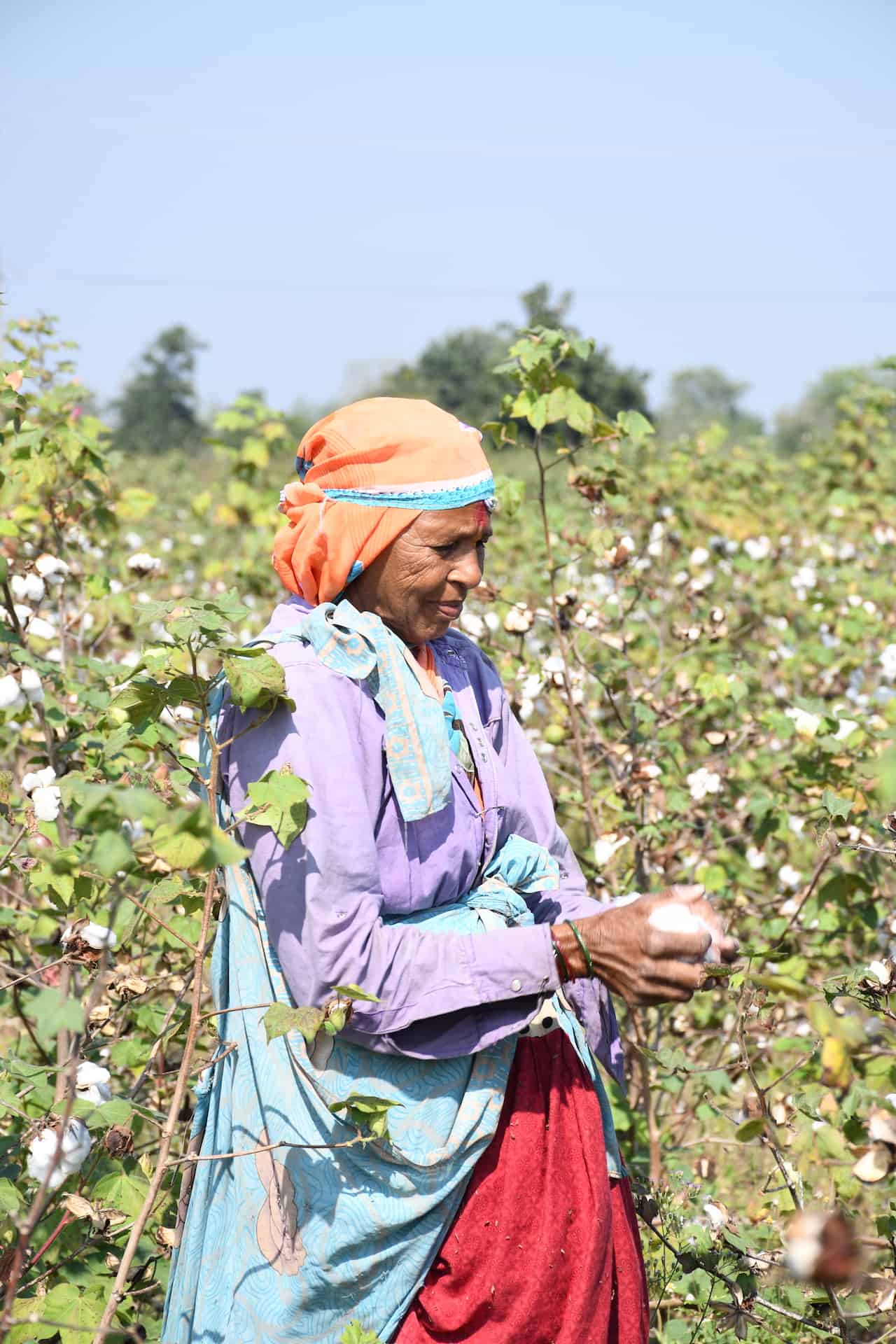 Can you tell us your vision for the organic cotton sector?
We have a shared vision and mission for coming years, to change the mindset of the farming community and encourage more young people to join the agricultural sector. We improve the profitability of farmers through organic practices, fair profit sharing and delivering transparency from farm to fashion. We will work on our model for the betterment of society and planet. In the coming years we plan to expand the area of cultivated land by 30%.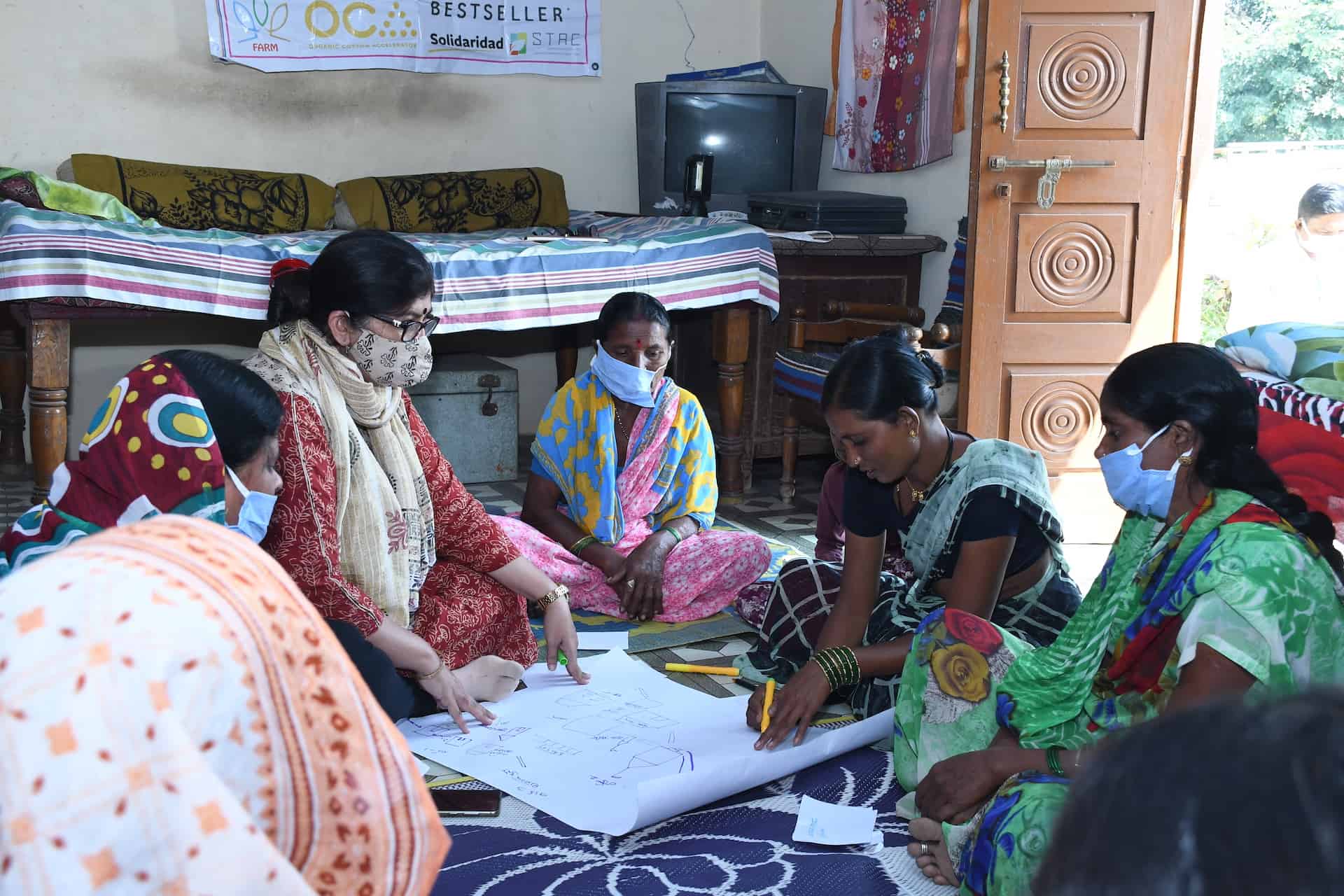 Have you incorporated climate action into your core strategy?
It has been both a tough and exciting journey to improve sustainability through organic cultivation. This journey has given rise to numerous challenges, learnings and ideas for the betterment of community, farming, and planet. From day one we have focused on biodiversity, water management, community development, promotion of Non- GMO seed and care for life under water as well as life on land.
Regenerative agriculture (RA) is a new standard in fiber. During the last season (2020-21) we certified our farms with the RA standard. We have also added a few more colors into the organic cultivation which will be helpful to saving our plant. In the coming years we will add the RA standard to 50% of the organic land, which will support the SDGs.

How do your farmers work to improve soil health?
Over the last five years our farmers have successfully adopted several practices for soil health improvement, including no tillage (57%), intercropping (76%) and crop rotation (65%). Our respondents witnessed remarkable transformations on their land, and many changes were visible after the adoption of RA standards. Within one season after taking their first steps on the regenerative journey, farmers saw improvements in soil quality, health and fertility, evidenced by healthier, higher quality crops with better yields.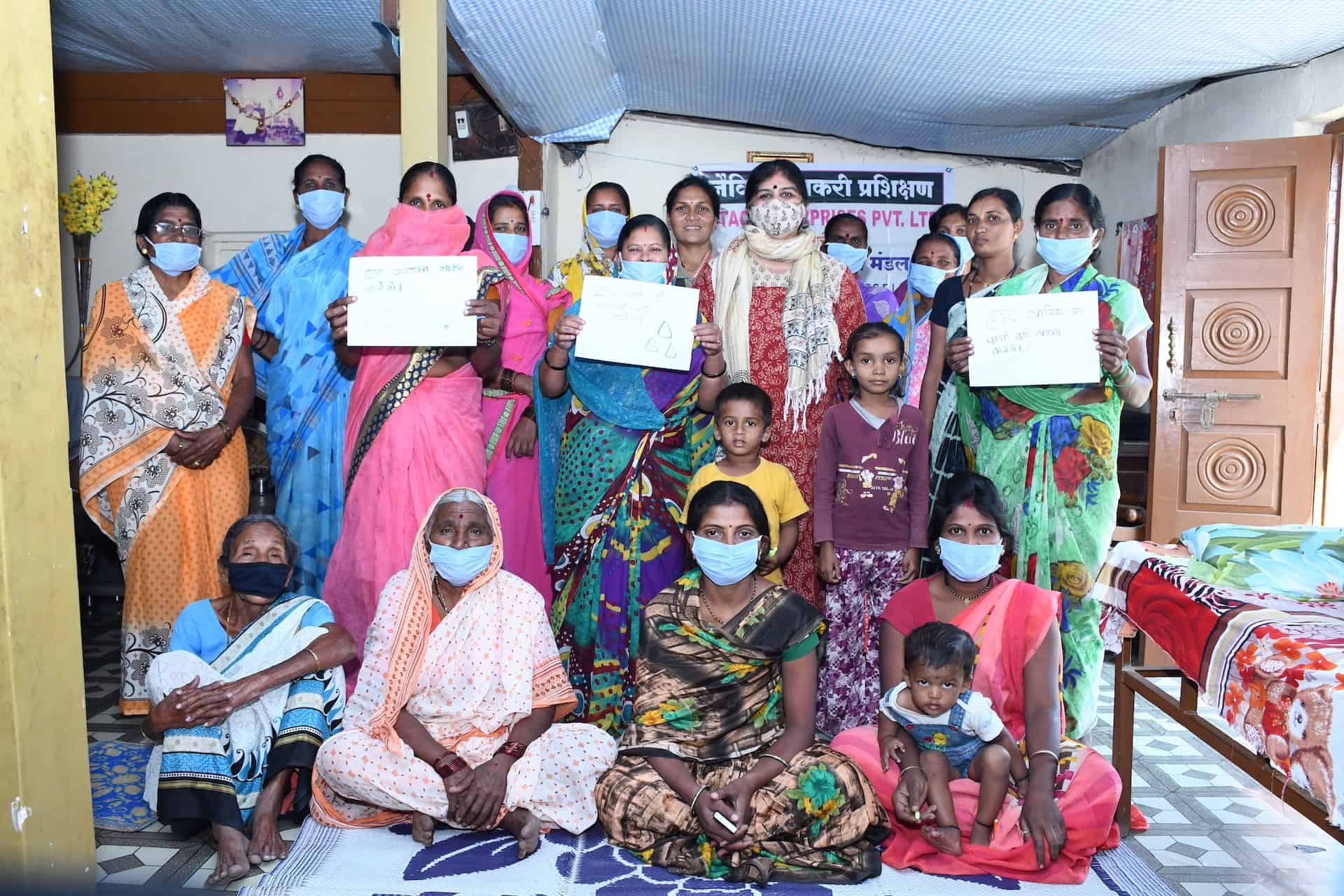 What is the impact of your initiative on biodiversity? 
We have adopted the RA standard in our projects as a pilot, and under that standard we maintain a buffer water course and riparian areas to save life under water. At an organizational level we have developed a biodiversity guideline to respond to the current crisis. As such we are doing exercises like biodiversity mapping and time indexing of species and their habitats, and using this we have developed a Biodiversity Action Plan, which focuses on:
Management of site ecology to ensure indigenous ecosystems and species survive into the future.
Landscaping various types of land (farmland, grazing land, barren land)
Community biodiversity management through various activities, including: plantation, maintaining riparian

areas and maintaining a

water buffer zone
How do you ensure the efficient use of water? 
Various water Budgeting tools were adopted to understand the Demand & Supply Ratio, develop a crop calendar, and develop a dashboard of the water retention index. Based on this exercise, the team has developed a PoP of water usage and practices were disseminated at the community level through trainings/workshops and one-to-one meetings. Water saving methods adopted by farmers include: 1. Alternate furrows 2. Drip irrigation 3. Sprinkler. Women and children also play a major role in water management. We have developed a resource pool at the grassroots level through the appointment of "Jaldoot" (a women member of the village) to develop a snakes and ladders game for children, with water management messages.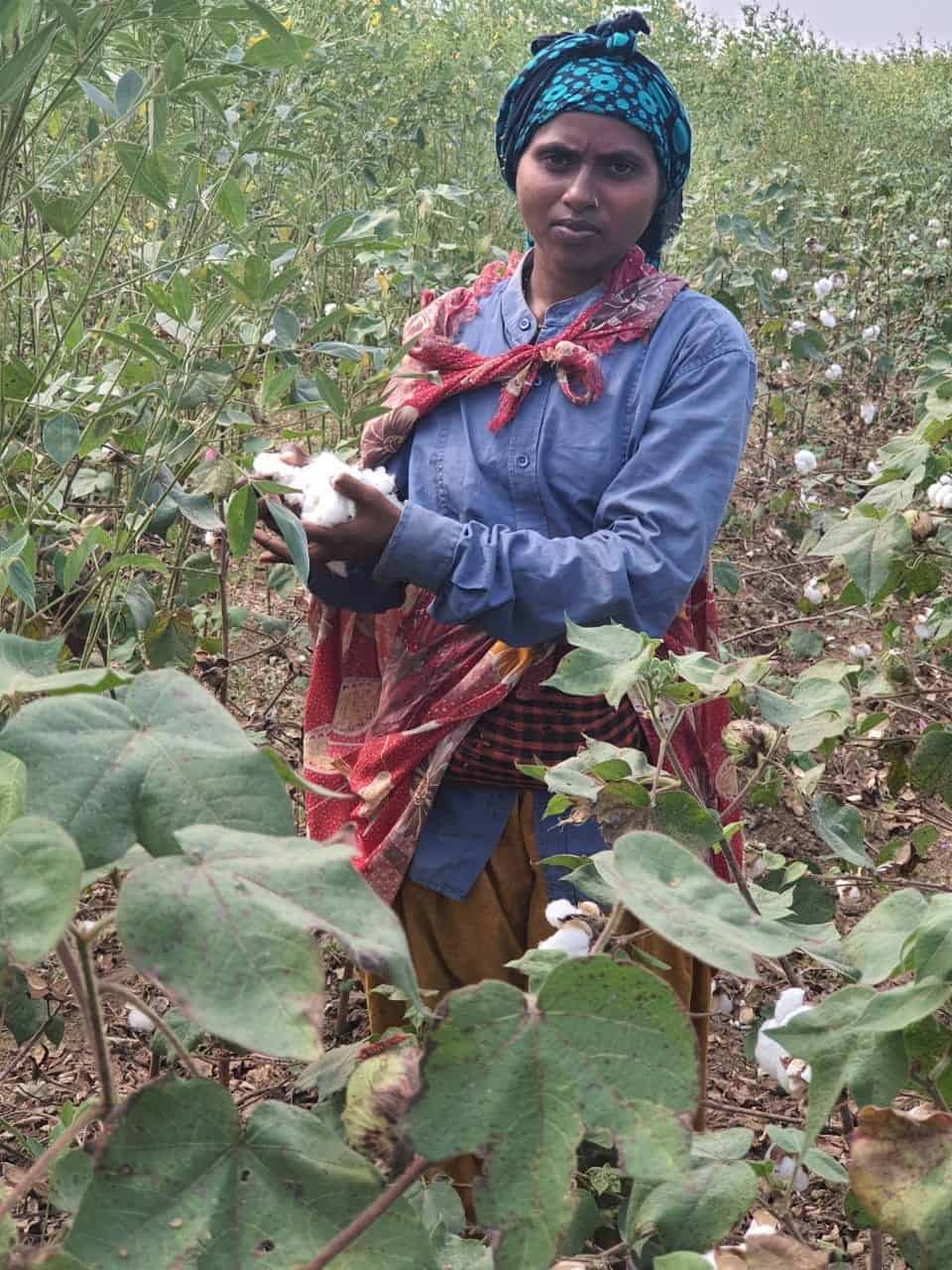 What is the impact of your work on farming communities? 
It was time to transform all of our dreams into realities! This time, our dreams got a Bonus! The company gave us a bonus as a recognition of the dedication we gave to our organic cotton.
We bought some saris and many other things – but most importantly, we brought back 'Rudee,' our beloved cow who we had had to give away as a collateral to fill the acute hunger shortage we faced. We also invested in 'Biyaran (Seed),' the special seeds which are carefully preserved for crop cultivation. The sound of Rudee's bells, the warm giggles and laughter of the children, seeing a new saree stylishly worn by my daughter, seeing my son Mohan in a new white garment and giving a twirl to his moustache – all of it warmed my heart.
What is your impact on the SDGs?
Our model at FARM is focused on natural resource management. We care for life on land and life under the water. Our small efforts on each farm, in each village and with each community, brings many visible and invisible changes. The impacts of organic and regenerative cultivation practices are not limited to economic benefits, but also contribute towards meeting 12 of the 17 SDGs.
Website: