Insider Series
Fashion Industry Charter for Climate Action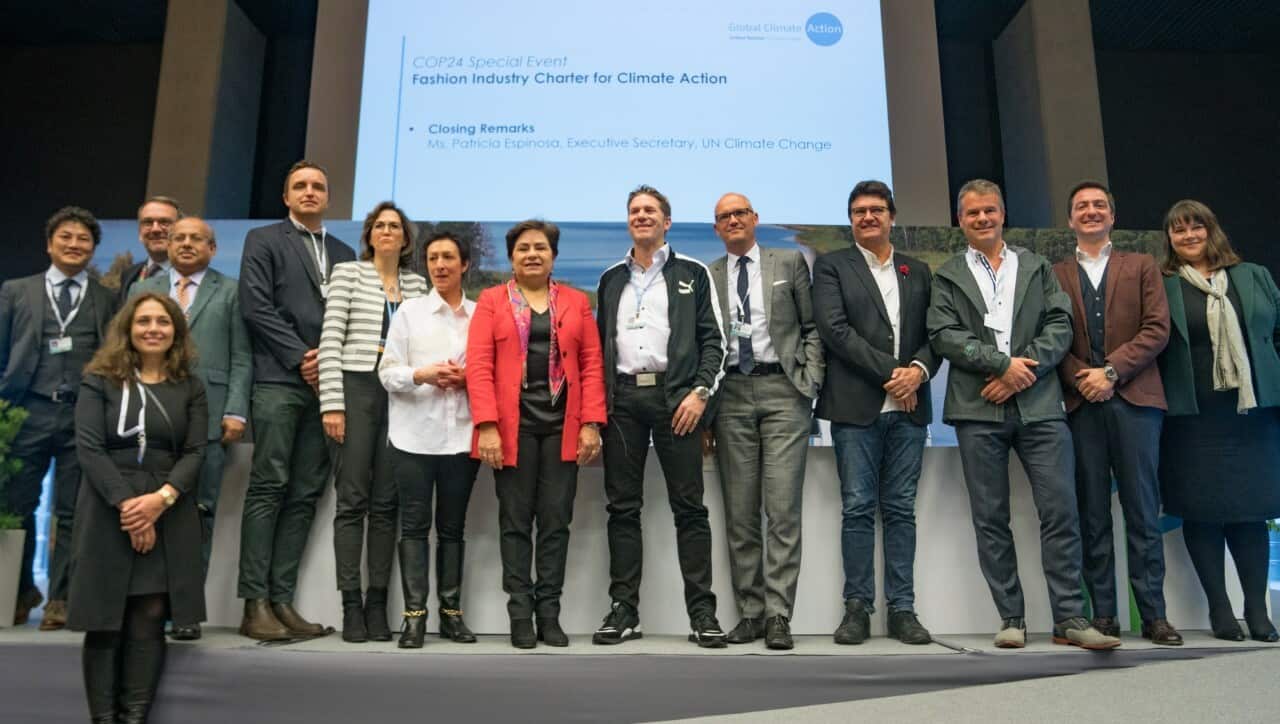 Q: The Fashion Industry Charter for Climate Action was launched at COP24 in Katowice, Poland, in December 2018. What were the main drivers behind the launch?
Raising climate change ambition is not the job of governments alone. We need to see ambition and action at every level of our society, including local and regional governments, private businesses, investors and citizens, if we want to keep the planet safe. Collaboration between these groups to enhance ambition in line with 1.5-degree goal is essential.
Fashion Industry Charter for Climate Action is industry-led and driven effort. Brands, suppliers, NGOs and industry associations, convened by the UN Climate Change, developed a climate action agenda for fashion. Together, they saw the need and opportunity to move faster toward a holistic climate commitment and to partner with finance community, policymakers and logistics sector to create scalable solutions for a low-carbon pathway throughout the sector. By COP24, 43 founding signatories were ready to publicly announce their commitments at a high-level event hosted by the UN Climate Change at COP24. From that point onwards, they engaged in Working Groups and began their journey collectively.
Q: What are the priorities of the Fashion Charter and its Working Groups?
The priority of the Fashion Charter is to reduce emissions in the industry by 30% by 2030—this is throughout all parts of the value chain from growing materials to distribution to sales – and in the meantime analyzing and setting a decarbonization pathway for the sector. The Working Groups are vehicles that enable action. Since February, 7 working groups (focused on sector decarbonization, raw materials, energy, finance, logistics and promoting broader climate action) have identified both short and long-term goals and priority focus areas. The work is supported by research to understand the myriad solutions that exist to reduce GHG emissions under each working group focus area.
Q: How does it complement and build on other initiatives?
The Charter serves as a platform for the industry to collectively align around and accelerate climate action, in particular, through existing initiatives. The charter working groups harness the collective knowledge of the signatories on existing tools and initiatives and are actively investigating ways to amplify best practices and strengthen existing efforts as well as developing new ones.
Q: Who can participate? How can people support it?
Companies within the fashion and apparel value chain may join this work by committing to implement the principles of the Charter. Other organizations and companies financing or supporting the fashion industry may sign on as supporting organizations, offering their expertise, capacity and experience. The Steering Committee of Working Group Co-Chairs – the key governance body of the Fashion Industry Charter for Climate Action – has criteria for organizations that want to support the charter.
Q: One commitment is around "prioritizing materials with low-climate impact without affecting negatively other sustainability aspects". What does this mean?
Working Group 2 looks at the Raw Materials and is working to build an approach or programme to underpin individual commitments and efforts, based on the best available data to encourage take-up and utilization of more concrete and more ambitious targets. There are many environmental impacts associated with raw materials, not just GHG emissions, so any concrete climate commitment needs a holistic consideration to ensure that other sustainability indicators such as water consumption, land use etc. are not overlooked.
Q: What will be the next steps?
Most of the Working Groups have finalized their workplans and have identified a focused approach going forward. There are many activities happening in parallel for example, review of GHG measurement and reporting options and method for decarbonization pathway. Working groups have mapped the landscape and are now developing concrete actions that will help us realize the goals of the Charter.
Next update of the progress with charter working groups is planned to be shared at the upcoming COP.
Website: