The organic cotton project in Tanzania, funded by Laudes Foundation and implemented by GIZ and Helvetas, together with Alliance Ginneries Ltd. and BioSustain Tanzania Ltd., supports farming communities to be more resilient to climate change. With a landscape approach, 30,000 cotton farmers are being trained in climate-smart organic farming techniques. Cooperatives and village groups are learning to play a role in aggregating and processing organic produce. Community action towards climate resilience is increased, which feeds into a policy process on the local level that strives to support the creation of organic clusters.
What is the latest news from your project / initiative?
We are currently in a transition from our first to the second phase and are developing our intervention into a holistic landscape approach. Mapping out the right clusters to start with is an extremely exciting process, especially while seeing that in many areas in Tanzania, there is actually the right momentum for resilient organic farming zones or clusters on all sides. Farmers have already learned about the benefits of organic and climate-smart farming methods, while the demand is also picking up. On the political front, there is a tremendous buy-in to this, so the opportunities are enormous.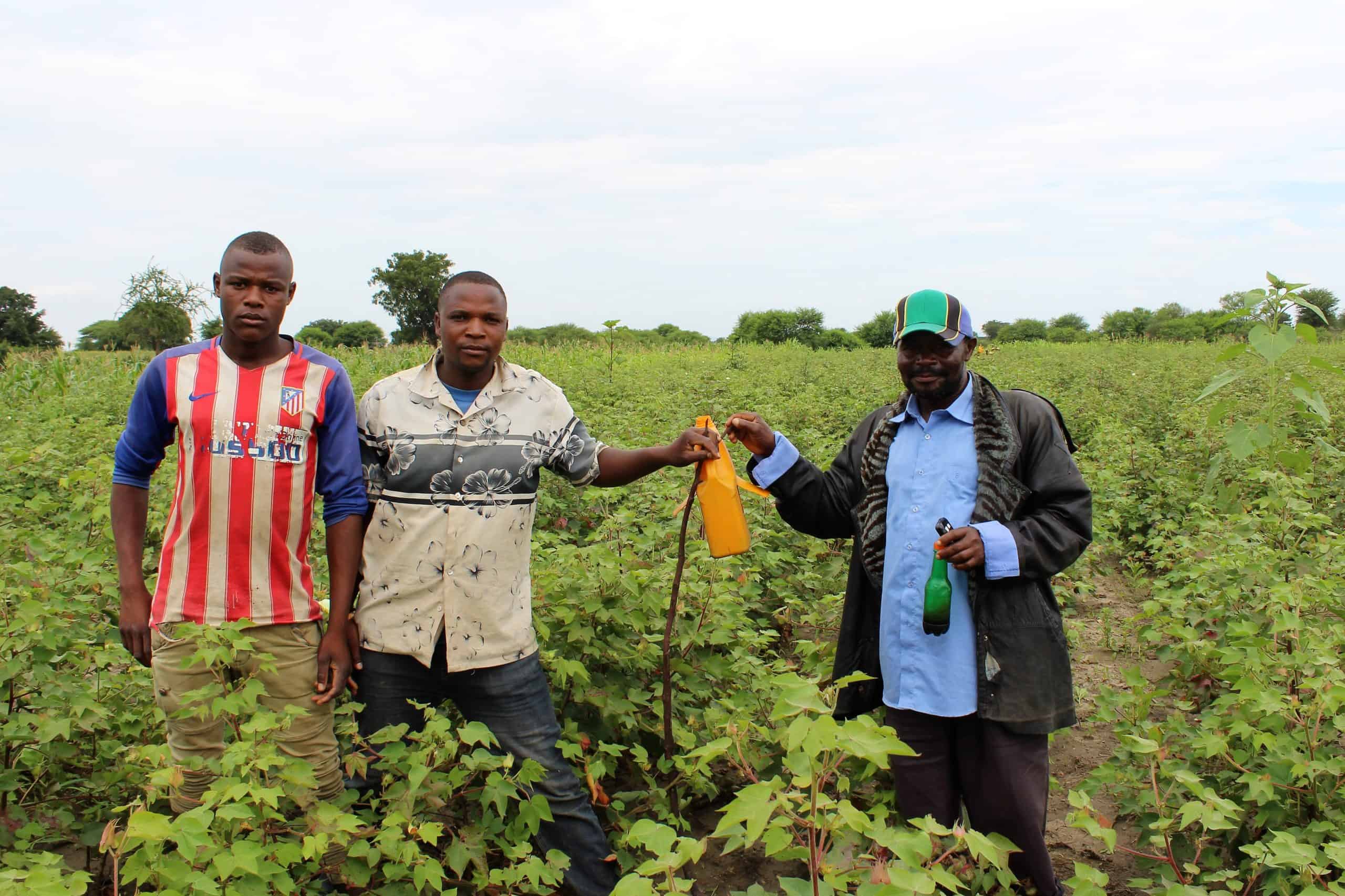 Any inspiring stories you can share from your work in this sector?
It is great to see how small things can have a considerable impact, even beyond the target group of our intervention. We have introduced the use of Molasses traps, for example, which are now being used not only by organic cotton farmers but also by a large number of conventional farmers as well. The same goes for the application of bio-pesticides the program has introduced, which are locally produced and affordable, therefore giving an alternative to expensive and not always available imported chemical pesticides. This is an impact that goes beyond the pure promotion of organic agriculture, where even farmers that are not organic certified are, in fact, organic farmers.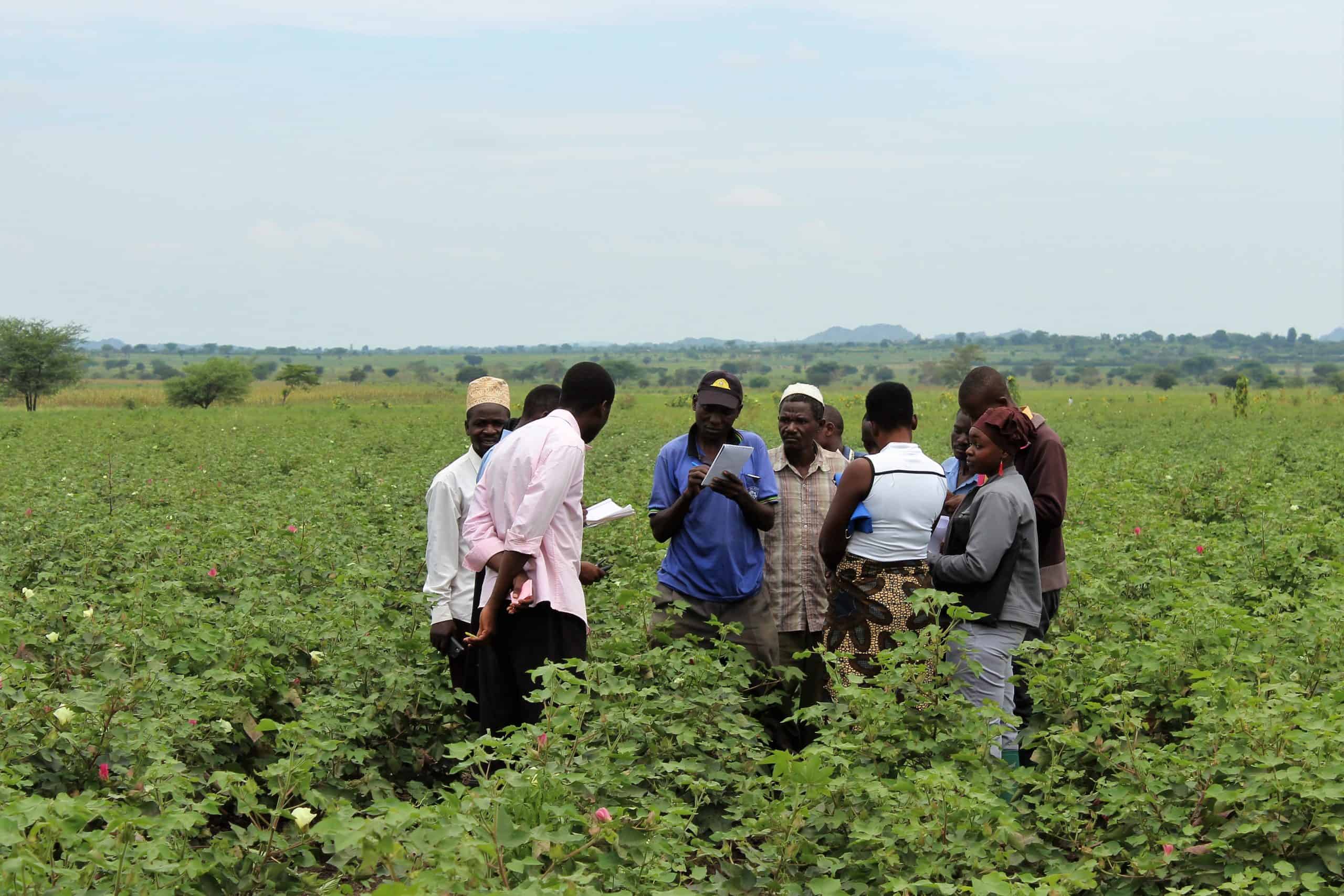 What inspires and excites you to produce/use/work with organic cotton?
I feel fortunate to be part of this initiative. Seeing the cotton farmers being excited about having water to drink that is not contaminated by chemicals, while acknowledging that organic cultivation methods are increasing their productivity, shows where a large part of the benefit of organic cotton value chains is located. To now translate this into a much larger intervention that hopefully one day leads to areas where organic agriculture is the conventional one and farmers deciding to use chemical pesticides have to register, that is a big motivation.
What are the biggest challenges you face in your work?
Interestingly, our biggest challenges are not in the motivation of farmers, communities, politicians, or market players. But what we want to achieve is to be able to show, in a detailed and accurate way, what we have accomplished and where the pitfalls lie. We want to do this not only through inspiring stories but also through hard facts and accurate data. This is not always easy in an environment such as the one we are working in, including indicators that require precise modeling, and a data collection that entails more than 30,000 organic cotton farmers. But we are working hard, and I am sure we are getting there.
Tell us your vision for the organic cotton sector.
I think an approach that looks at organic farming not only through the lens of farmers but rather communities and geographical clusters that involve all actors in these systems will be the future. Enabling all these actors to benefit from an organic approach, while having conventional farmers to register the use of chemicals would be my vision. Why do we, who want to protect people and the environment, have to register; it should be the ones that are harming it.
What are currently the biggest threats related to climate change faced by your project / initiative?
Since all cotton in Tanzania is purely rain-fed, farmers struggle a lot with unpredictable patterns of rainfall. Prolonged dry-spells can deplete the moisture of soil and negatively impact plant growth, while periods of heavy rain may over-moisturize the land and lead to erosion. An extended vegetative stage of the plants due to prolonged rains can delay harvest periods.
How does climate change impact your project/initiative?
A shift in rainfall patterns and an increase in periods of drought or flooding increases pressure on the whole ecosystem. This pressure can lead to extreme events such as the invasion of locusts that we have seen recently across East Africa, as well as the Fall Army Worm pests, re-emergency of Jassids and Thrips as significant insect pests in some of cotton growing zones. Prolonged periods of rainfall benefit weeds so that weeding activities have to be increased. A change in seasonality also leads to increased shifts of farmers between different crops. After periods of dry spells, farmers might shift to cotton, while more extended rainfall makes them change to rice paddy farming. However, these are consequential reactions and not planned adaptation strategies.
What are some of the main adaptation measures being used by your project in the face of climate change?
Conservation agriculture, for example, with zero tillage and ripping as well as ridge cultivation, can increase the ability of ecosystems to respond to external threats. Increased resilience on a community level through the collective planning of water catchment areas or reforestation can support farmers and their communities in their adaptability towards the effects of climate change. The introduction of new crops for rotation with cotton, e.g., yellow grams and safflower to be planted after the rains, support adaptation to changing weather patterns.
The use of insect traps and trap crops can prevent larger infestations of bollworm and Fall Army Worm. This practice is being promoted in the training under this project.
Are you working to mitigate climate change by taking measures to e.g. reduce emissions and increase carbon sequestration? Do you have any quantitative data to share related to this?
Enhancing soil organic matter content through no-tillage, application of green manure as cover crops as well as increased usage of legumes as nitrogen fixer can lead to soil carbon sequestration. The project is proactively supporting these measures and is in the process of developing quantitative indicators and measurement tools for biodiversity, soil quality, and the reduction of greenhouse gas emissions.
What do you expect the impact of the COVID-19 pandemic will be on your project/initiative? (max. 1000 characters inc. spaces)
It is difficult to predict what impact the Covid-19 pandemic will have on organic cotton farmers in Tanzania. We still hope that rural areas might not be as affected as urban populations. Also, the fact that we are dealing with quite a young and resilient population gives us hope. However, there will probably be significant disruptions in economic life. Be it locally through the loss of job opportunities, especially for the workers employed on a daily wage basis, or through the decrease of consumption of textiles internationally that will impact on the global demand for cotton. This decrease, however, shows how organic farmers are much more resilient since they do not rely on only one crop. This diversification might cushion some of the interruptions in the textile value chain and maybe create awareness on being resilient to external shocks. After all, hopefully, this pandemic will only impact us for some time, while climate change will be with us for a much more extended period.
What are the top three SDGs being prioritised in your project / initiative? (if applicable)
I think no poverty (SDG 1) and zero hunger (SDG 2) are the underlying goals of all of our work. But as you can see from above, certainly SDG 13, Climate Action, and SDG 17, Partnerships to achieve the goal are at the heart of our intervention. However, we cannot split these from others as they impact on each other and have to see our contribution in a holistic way.
Website:
https://www.giz.de/en/mediacenter/71412.html
East Africa|Global|Western Europe
Professional Services|Supplier / Manufacturer