Q: Can you tell us a little about your work with hemp?
We first got into hemp only because we thought it was "cool." But I soon realized that there
is more to this fiber and its properties. The longer we worked with it, the more convinced I became about its benefits, but it took me years to realize its potentials. Today I am more convinced than ever that hemp is key for a better and healthier future, especially if we want to feed all people on our planet.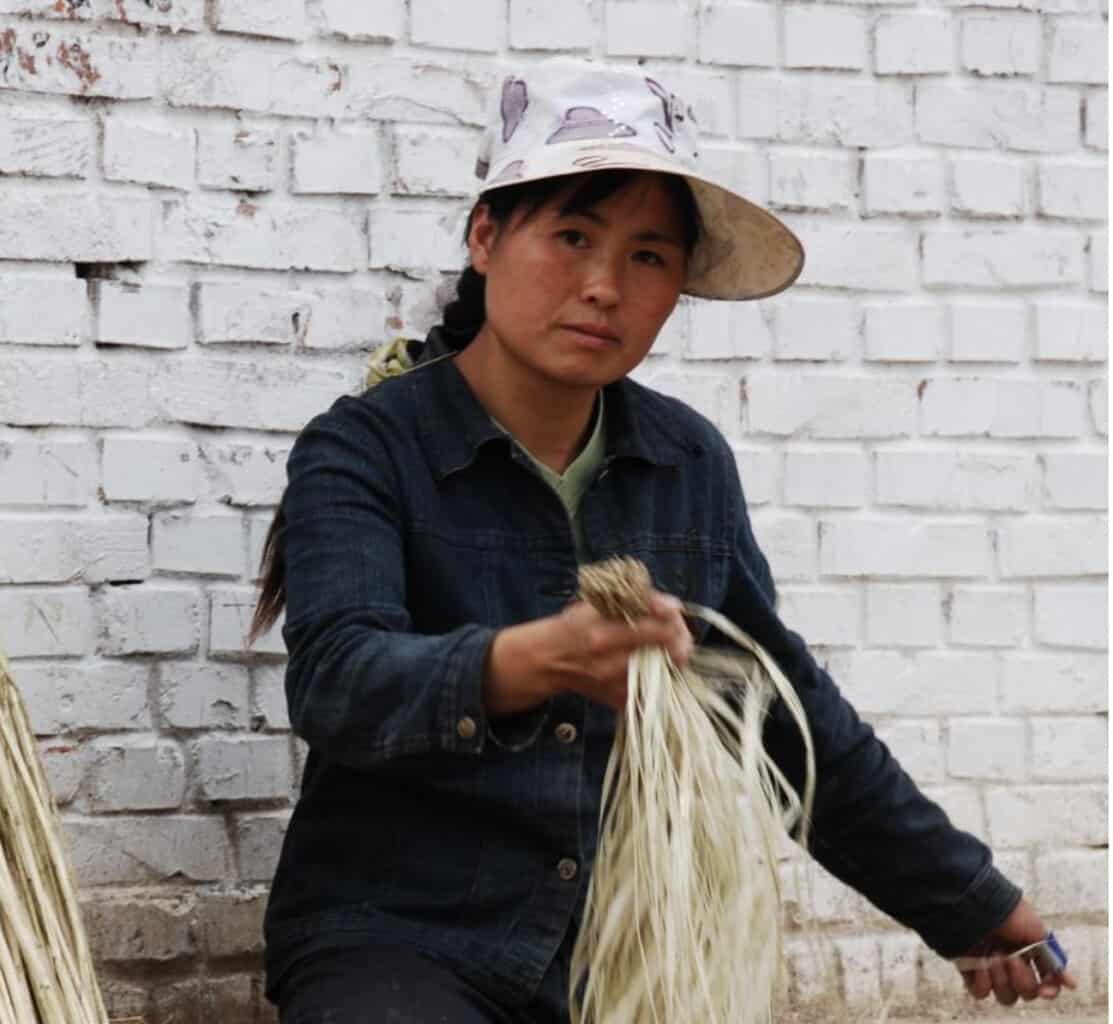 Q: Where is it being produced – and what trends are you seeing?
It used to be grown all over the planet in the past. Thanks to open-minded people it is again grown nearly all around the globe, but at the time being in most cases for smaller research projects rather than industrial applications. In Europe today, most of the hemp is grown for its seeds, which is a steady growing market. Fibers however are only used in paper, construction and non-wovens – mostly for the automotive industry. All of those markets are struggling with pricing compared to other raw materials. The only place today to find fine textile qualities made from true hemp is China, where there has never been any prohibition or demonization of this plant.
Q: What barriers exist to hemp being fully mainstreamed in the market?
Those barriers do exist. One is definitely in the minds of consumers after all those years of demonizing the plant. But I am neither a psychologist nor a marketing guy, so let me stick with the ones I know – the technical barriers: the basic key technologies we have for hemp fiber processing and conditioning date back to the 1940s, but even for harvesting the plant there exists no turn-key-technology for startups to get going on this initial step. The reason is simply that nobody in the western countries kept working on those technologies after the prohibition and until lately the remaining eastern block and China were not known for being great developers of harvesting or processing technologies. It is of course obvious that – with today's technologies – it would be easy to outperform those old systems when it comes to performance and qualities. But there are still very few companies out there which have realized the true potential of the plant. Therefore, the development of the necessary technologies still has to find a higher pace in order to make the processing more economic and the resulting products more competitive.
Q: And to the market – is demand growing and if from what direction?
Regardless of the relative high pricing of hemp textiles the demand has been rising for years. And even without modern technologies being available yet, the Chinese are trying to keep up with it by using the existing old technologies and experimenting with new ones, which are still in development. This is only for the textile hemp fibers. But demand for hemp seeds and new: for CBD (an extract finding use in medicinal products) is still growing faster than for the fibers. But this multiple use of the plant (not to forget about the shives – the wooden core, which today is not only used as animal bedding and fuel, but also for active carbon and even for capacitors) is also fueling the research on the fiber side, as countries like Canada who
turn over a billion/year with hemp seeds, but still burn the fibers because of the lack of technology, see a strong need to make the fibers valuable for their industries.
From our own perspective: there were only few years in our company ́s history in which the demand was not much higher compared to what we were able to deliver according to our quality standards. It is no wonder though: whoever tried hemp socks or anything else you are wearing directly on your skin, will buy hemp products again as long as they can afford it.
On the research side we are working since quite some years with automotive and construction stakeholders in Europe, as those industries also see a strong potential in the fiber and definitely have more resources for R&D then the eroding textile industry in Europe.
Q: What's the future for hemp?
It's definitely bright! It might not be the textile industry leading the way in this time of cheapest production and fast fashion. But every technological achievement will also have impact on the overall pricing of hemp fibers and available processing technologies for all industries.
Website:
http://www.hempage.com/