New Release! Textile Exchange launches Material Change Insights Report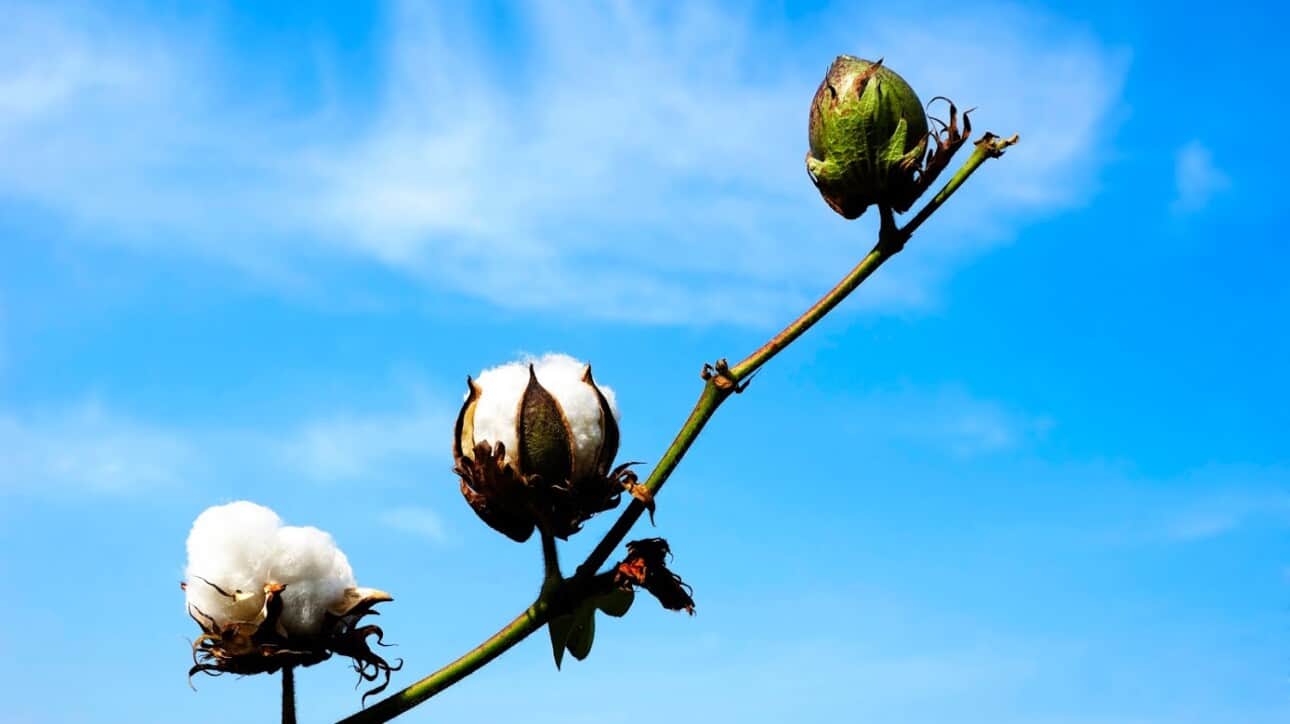 New Material Change Insights Report summarizes the state of fiber and materials sourcing in the textile industry.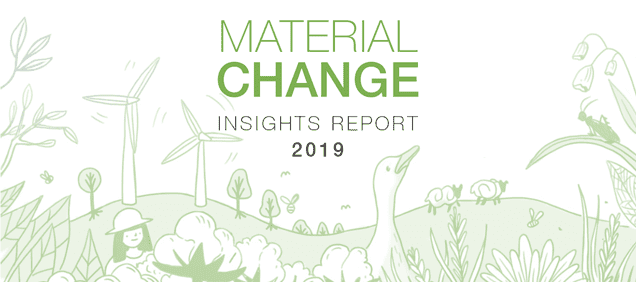 We are pleased to announce the launch of our 2019 Material Change Insights Report, surfacing valuable insights about the state of fiber and materials sourcing in the textiles sector.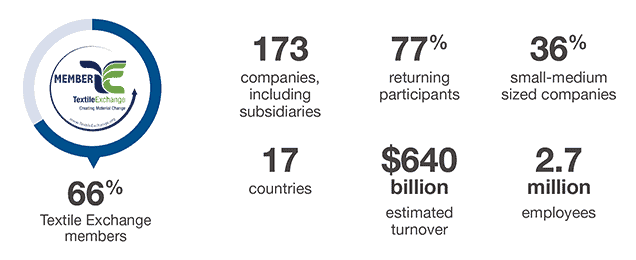 The Material Change Insights Report provides one of the most data-backed and comprehensive analyses of how the industry is progressing in its shift to preferred materials, as well as alignment with global efforts like the Sustainable Development Goals (SDGs) and the transition to a circular economy. It builds on Textile Exchange's Material Change Index (MCI) – a family of indices, published earlier in the year, that tracks individual company progress.
Key 2019 Report Insights: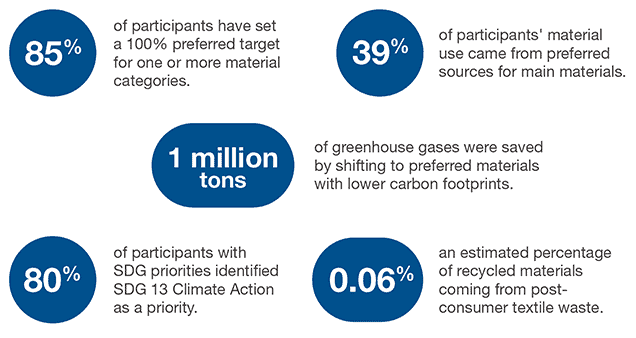 "The COVID-19 pandemic has demonstrated the deep interconnectedness that exists between people and planetary systems. It shows the turmoil that can result when one element of the system is out of balance – a situation that is certain to repeat itself many times over if we ignore long-term risks like climate change," said Liesl Truscott, Textile Exchange European and Materials Strategy Director, who leads the program. "Benchmarking answers the question, 'Where are we now?' It allows us to define what 'the end' of the journey looks like and create a roadmap for getting there. And crucially, it provides the catalyst and momentum to drive a race to the top."
The 2019 report was authored by Textile Exchange's Fiber and Materials team, with circularity content developed with global consultancy Corporate Citizenship and support from media partner GreenBiz.
June 2020 webinars
A series of webinars will be held in June to dive deeper into the report's findings. View details and register for the June 4, June 11 and June 18 webinars here.
2019 Material Change Leaders Circle and Leaderboard
The new Material Change Leaderboard includes Level 4 Leading companies in the Material Change Index (MCI) and its family of indices: SDGs, Circularity, Cotton, Polyester, Nylon, Manmade Cellulosics, Wool and Down. The 16 companies listed here achieved a Level 4 Leading position in the overall MCI and form the 2019 Material Change Leaders Circle.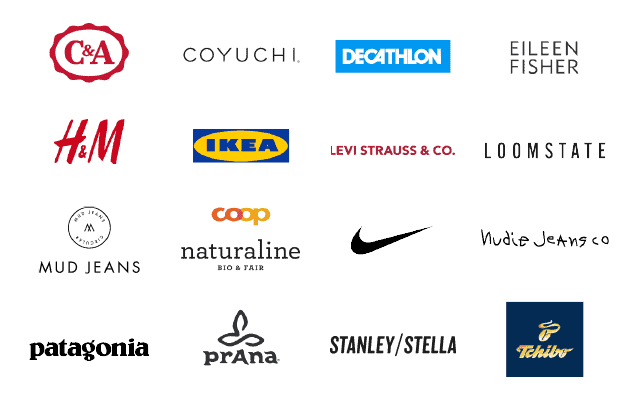 2020 Survey Launching in June
Textile Exchange invites brands, retailers and – for the first time – manufacturers to participate in the 2020 CFMB survey, which is set to kick off in June. The CFMB enables participating companies to measure, manage and integrate a preferred fiber and materials strategy into their business. Participants report that just the act of completing the survey provides a valuable roadmap for improvement.
Interested companies can register at http://textileexchange.org/2020_cfmb_registration_form to receive more information, including a detailed briefing and the schedule of how-to webinars.
Contact: CFMB@TextileExchange.org