Insider Series
Organic Cotton Accelerator
Can you first briefly introduce the Organic Cotton Accelerator?
The Organic Cotton Accelerator (OCA) is the only multi-stakeholder organisation fully dedicated to organic cotton. We are committed to bringing integrity, supply security, and measurable social and environmental impact to organic cotton. We unite the sector to unleash the potential of organic cotton because we believe in the Organic Cotton Effect: organic cotton's powerful and positive effect on people, planet, and prosperity.
What have been the highlights from your work over the last year? 
There can be no denying that 2020 was a tough year for the sector. Yet who could have anticipated that in the same 12 months that saw the widespread cancellation of apparel orders as a result of worldwide store closures, we would also see a dramatic increase in demand for organic cotton and a subsequent peak in prices? These market extremes indicate that uncertainty will continue to be a common experience/central theme for some time to come, and highlight the need for renewed commitment to sustainable sourcing practices through programmes like ours, to make sure organic producers aren't left behind as the world moves forward. 
At OCA we reacted quickly to the pandemic, developing contingency plans with our farm partners when travel and field visits were halted. We sought solutions that would deliver real impact on the ground; a key intervention being an emergency seed fund to subsidise and supply seed to organic cotton farmers, which was supported by the Laudes Foundation. The match funding for this initiative from participating brands was an early indication that the challenging trading situation brands were facing would not result in a lower demand for organic cotton; and in fact would mean quite the opposite. Supported by our Contributors, OCA's Farm Programme ensured secure market offtake for the forthcoming season enabling our projects to offer farmers the security they needed to continue trading in genuine organic cotton, even during the most turbulent times last year.
The pandemic also gave us an opportunity to look beyond the immediate crisis, diving deeper into the holistic business case for organic farmers. The Crop Diversification study, supported by GIZ and executed by FiBL, gave us a good overview of the specifics of crop rotation, its role in income resilience and the levers needed to accelerate these principles at the farm level. We are looking forward to adopting these learnings into our projects and working with our partners to reduce the culture of monocropping which is currently prevalent in India.
We continued to deliver on our Seed and Innovation Programme, delivering an overview of the laboratories that can currently conduct GMO testing as per the ISO IWA 32:2019 method. The resulting list has now been jointly published by GOTS, OCA and Textile Exchange and constitutes an important step on the journey towards the widespread use of this standardised protocol.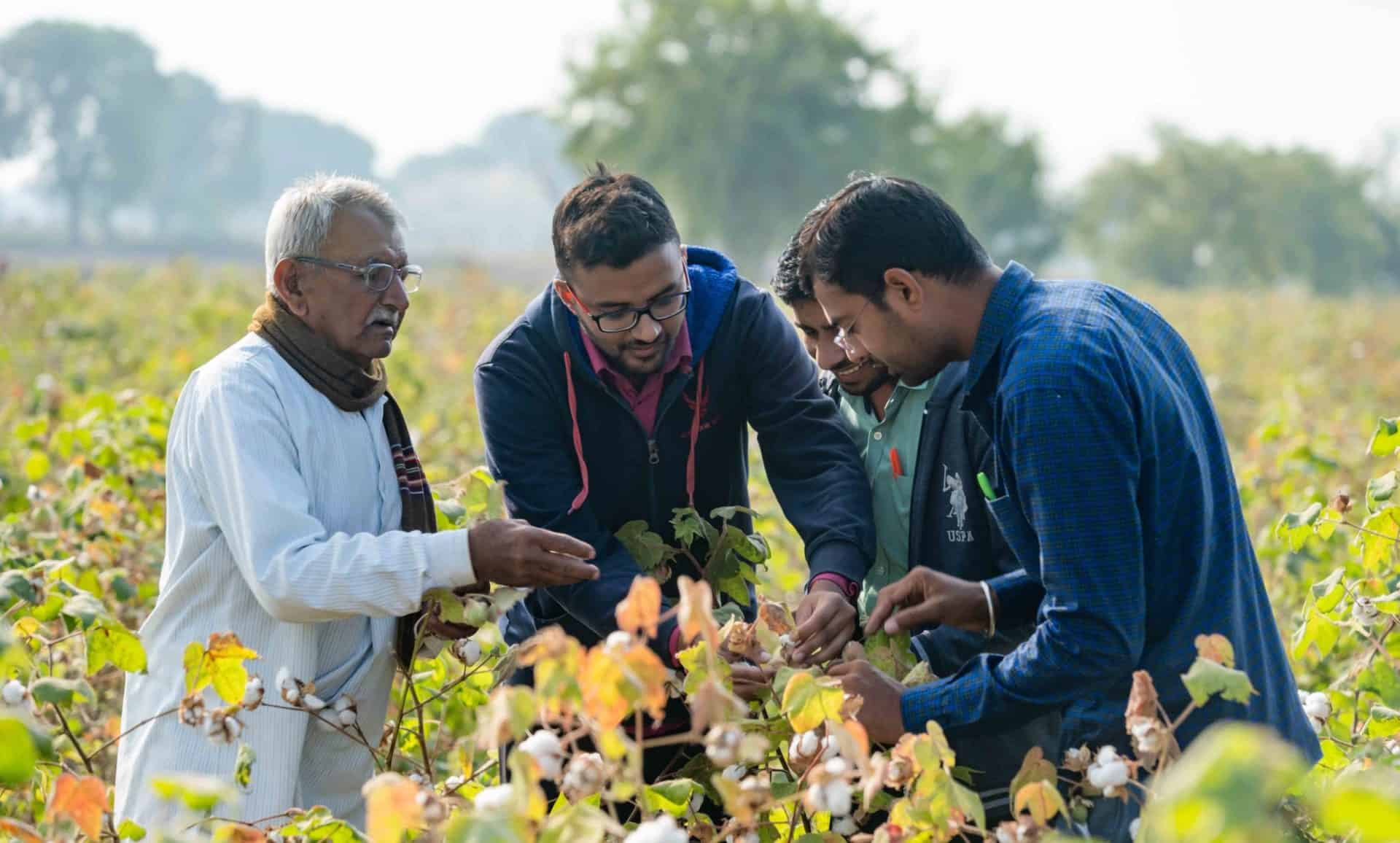 What is the answer to shifting the needle on organic cotton?
The global interest and demand for credible raw material grown under improved farming conditions will continue if we can ensure there are mutual social, financial, ecological, environmental, and agronomical benefits to all parties; from farm to consumer. We have learned in the past that the challenge is keeping all players in the supply chain convinced that the common good is best served by our collective and balanced commitment.
Communication and transparency are key here and we are hugely encouraged that science, collaboration and technology are providing us with more and better tools. Collectively we need to anticipate the pressure this extra demand for organic cotton is putting on the system. At OCA we are working with partners on stronger guidelines for non-GM seed breeding and building a system to help seed companies better estimate demand per cultivar.
We see interest and demand for in-conversion cotton increasing as brands become aware that farmers converting to organic are the engine to the growth in our sector. To ensure this momentum is upheld we are working on various options to complement this initiative with additional funding. A further initiative which will kick in at the end of this year is an updated curriculum for training field extension staff. Together with our developing partners we look forward to the rollout of our unified Organic Cotton Training Curriculum and are preparing to digitize and translate this to support our farmers in India and to accelerate our own first steps beyond India.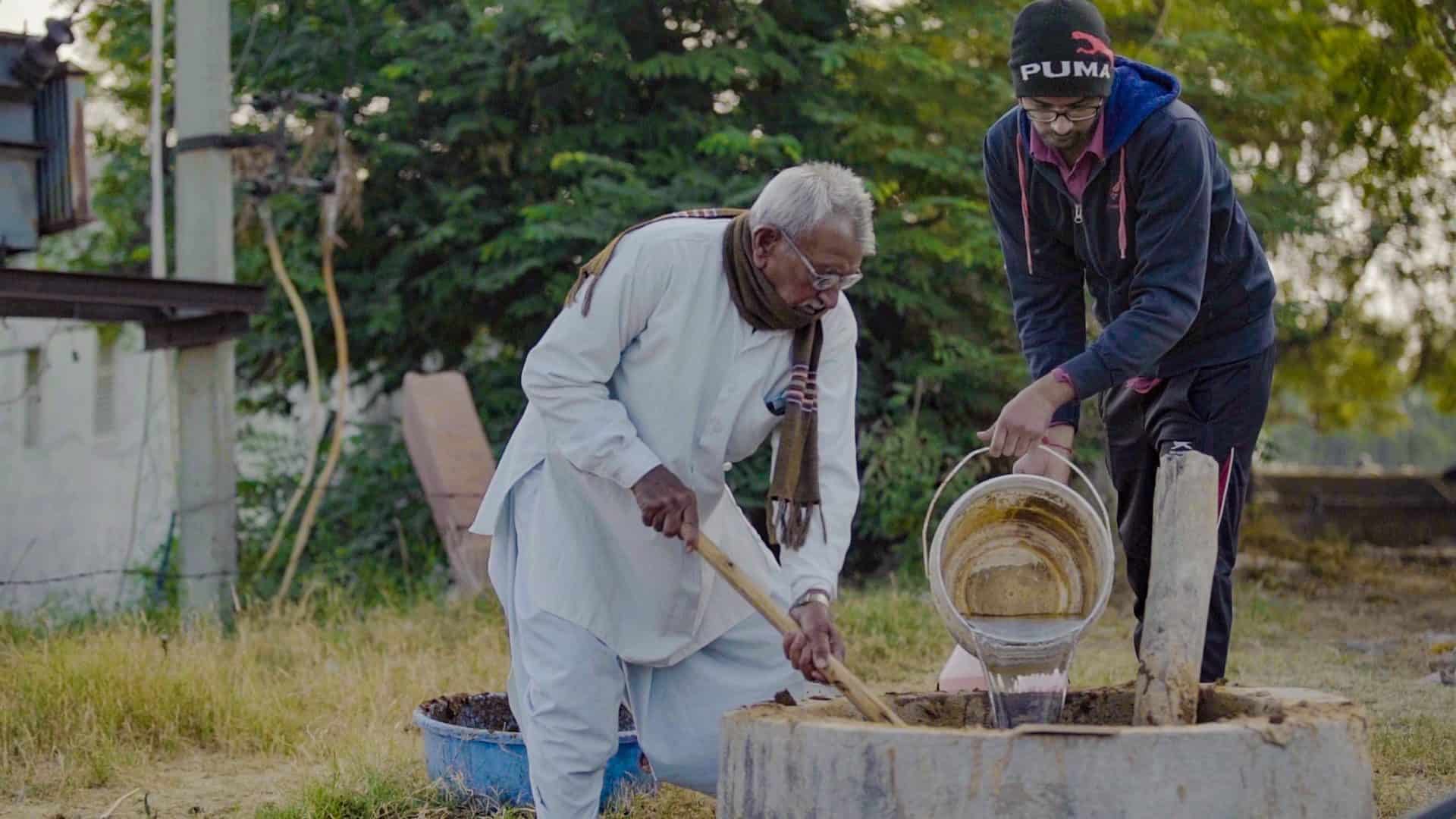 What are you doing that embraces Textile Exchange's climate+ vision and the interconnected issues of climate, soil health, water, biodiversity? Why do you think these linkages are so critical?
Organic farming practice works with nature by default, and the impact of practicing organic agriculture holistically positively affects climate, soil health, water, and biodiversity. It is for this reason that we are committed to growing the number of organic farmers, and we're investing in initiatives to ensure that they have the knowledge and resources they need to farm organically and effectively. 
We can also see the enormous potential of the sector to reduce greenhouse gasses and sequester large volumes of carbon in our soil. With many initiatives kicking off around the globe, we need to ensure that the collective contribution of smallholder farmers in all regions is rewarded in proportion to their efforts. We can do this by making legitimate science-based claims which are grounded in good quality data and connecting these through solid reporting into carbon credits. Since its inception, OCA's Farm Programme has collected and analysed economic data, and this year we're excited to trial a pilot on data collection and analysis of soil carbon indicators. That is just the start; we intend to focus on using science-based targets to take the measurement of environmental indicators further, and we aim to start measuring impact data on other environmental indicators by 2022.
Additionally, we are working hard to connect regenerative farming practice with our in-conversion strategy, to grow the organic farming community and reward farmers for the contribution they make on every level. Doing this will help the sector increase the supply of organic cotton and deliver maximum environmental impact – the move to cut synthetic agrochemicals from the cultivation process means better living soils and less polluted resources, like water. 
On climate, we see FiBL's Seeding the Green Future programme as a strong enabler to determine which seed cultivars perform best in increasingly challenged climatic conditions. This takes time but we are determined, together with our partners, to make the development and availability of new cotton cultivars ongoing, through breeding programmes and advocacy.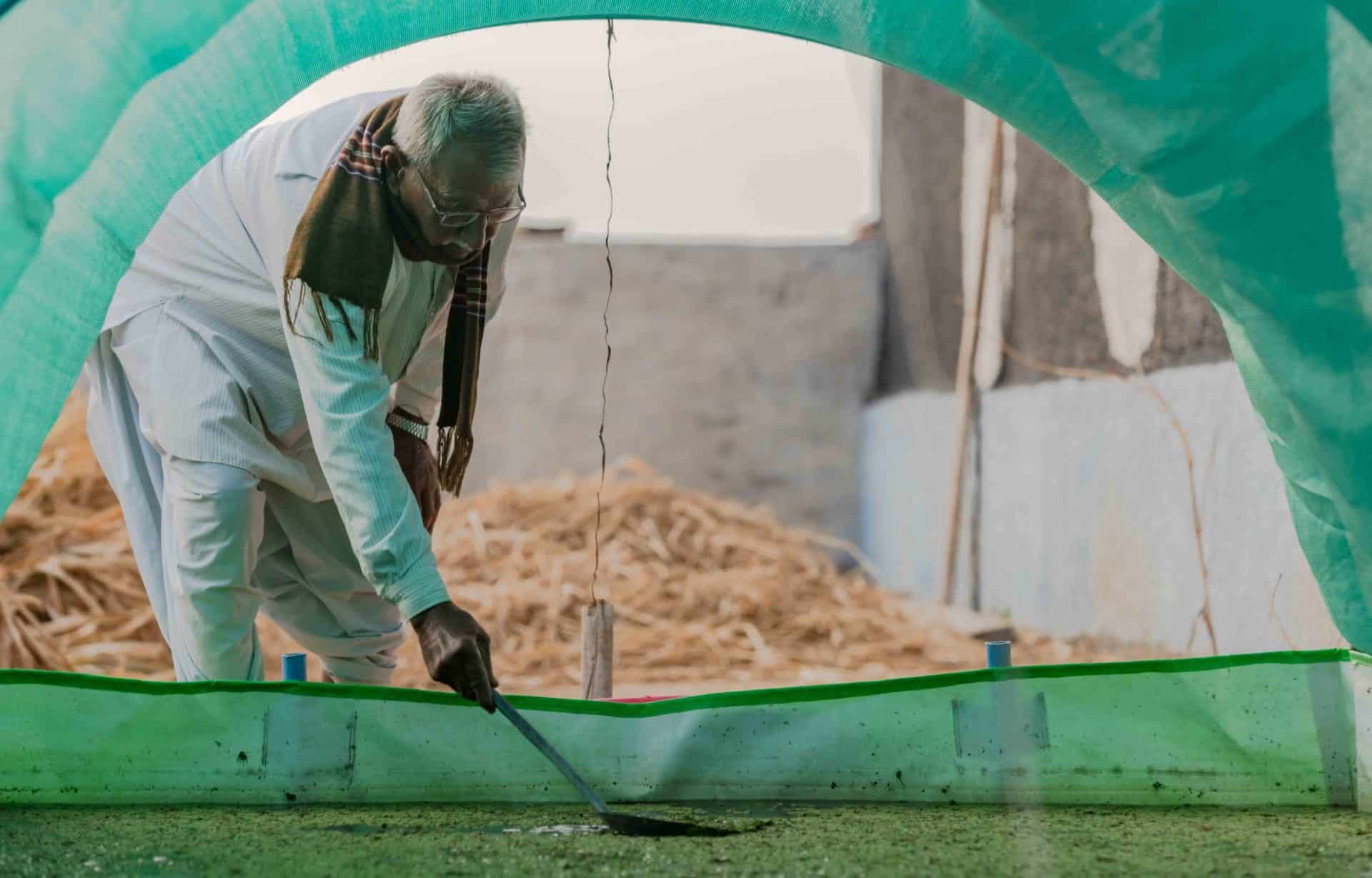 How do you work to monitor and improve soil health?
The traditional organic system is inherently a system that promotes better and living soils through all the practices it promotes. The current spotlight on regenerative farming has also proffered an increased focus on organic and regenerative cultivation practices that are essential for healthy soils. At OCA we are pushing for soil fertility in the short and long term through our work on crop diversification and by promoting organic cotton at the farm level through the development of capacity building materials. More concretely, in 2021 OCA is involved in assessing topsoil carbon content as part of our collaboration with Cotton2040 and the Delta project. In this way, we not only promote practices to increase soil health on the ground, but we also aim to measure these improvements. In future, we hope to explore how to monetise these actions to help strengthen the holistic farmer business case for cultivating organically.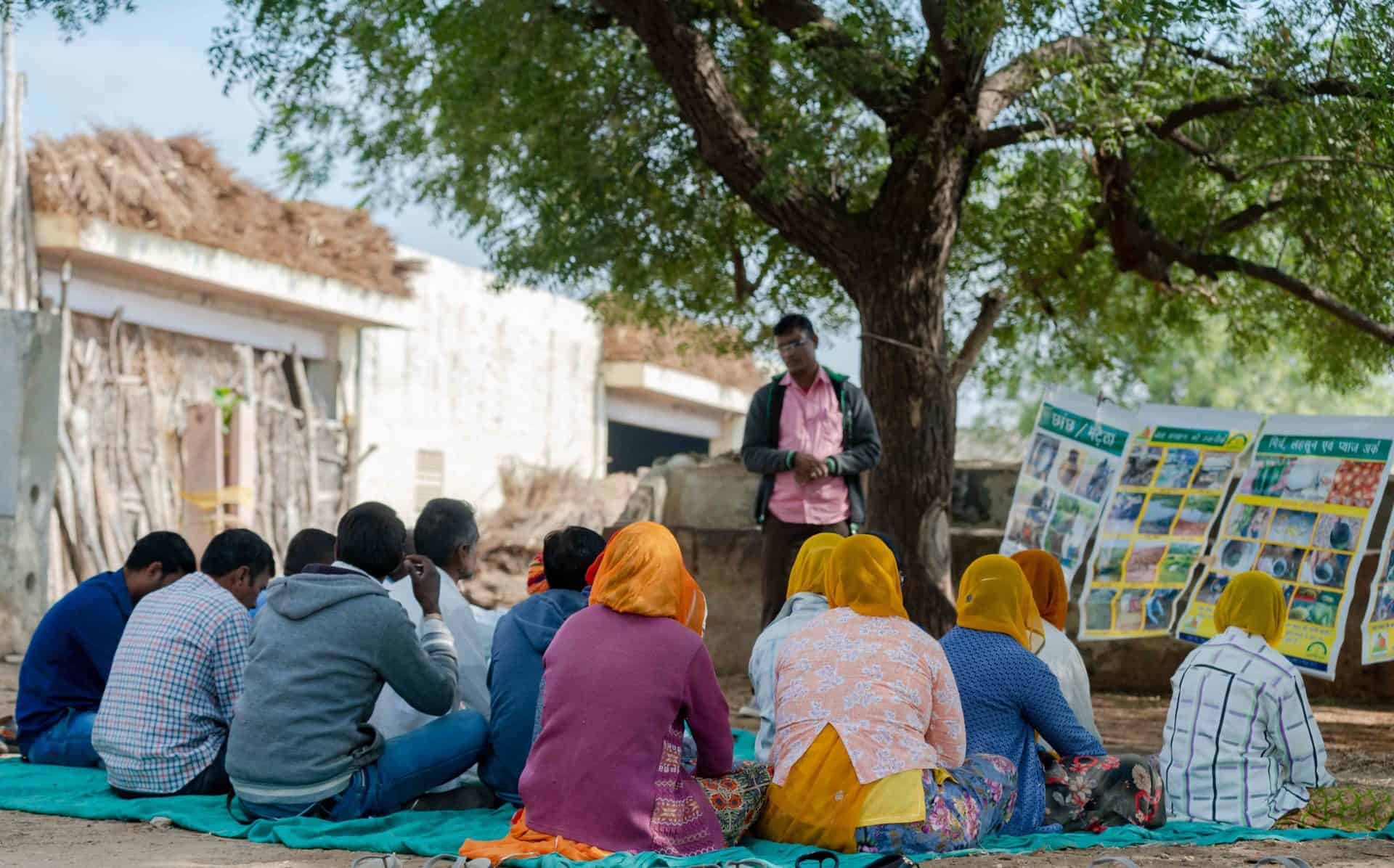 What is the impact of your work on farming communities?
OCA's Farm Programme aims to directly improve the profitability and prosperity of the organic cotton farmers we source from and build integrity at farm level. The Programme achieves this by linking brands to nominated farm groups, creating a secure market and premium payment for the farmers, facilitating third-party validated impact data and making future investments in farmer training.
The 2019-2020 cotton season marked the third year of OCA's Farm Programme implementation in India. The programme covered a total of 12,271 organic farmers across 13,968 hectares of land in 13 districts and 5 states of India: Rajasthan, Gujarat, Madhya Pradesh, Maharashtra and Odisha.
For the third year in a row, farmers associated with the OCA Farm Programme earned on average more than their local non-organic peers. A combination of farmer premiums and lower production costs compensated for the lower yields of organic farmers, resulting in a better business case for programme farmers when compared to conventional farmers.
Website:
South Asia|Western Europe