Insider Series
Pesticide Action Nexus Association (PAN) Ethiopia
PAN-Ethiopia works on pesticide reduction and Farmer Field Schools with partner PAN UK, training 3,727 smallholders to produce organic cotton, of which 200 achieved the country's first organic certification in 2017. Demand for sustainable cotton is growing yet most Ethiopian farmers lack training in agroecological pest management. To help more farmers achieve better cotton yield, quality and income, we are expanding our proven training programme, to transform cotton supply chains in Ethiopia.
Q: What is the latest news from your project / initiative?
This year PAN-Ethiopia began collaboration with Enterprise Partners (EP) and MNS textile manufacturing private limited company to create a sustainable market chain between organic cotton farmers and the market, based on contract farming. One major bottleneck we face is storage capacity for buying seed cotton from over 3,727 farmers we have trained in organic methods since 2014. The latest news is that PAN Ethiopia has now managed to get funds to construct a cotton warehouse for the Shelle Mella organic producer cooperative we helped set up.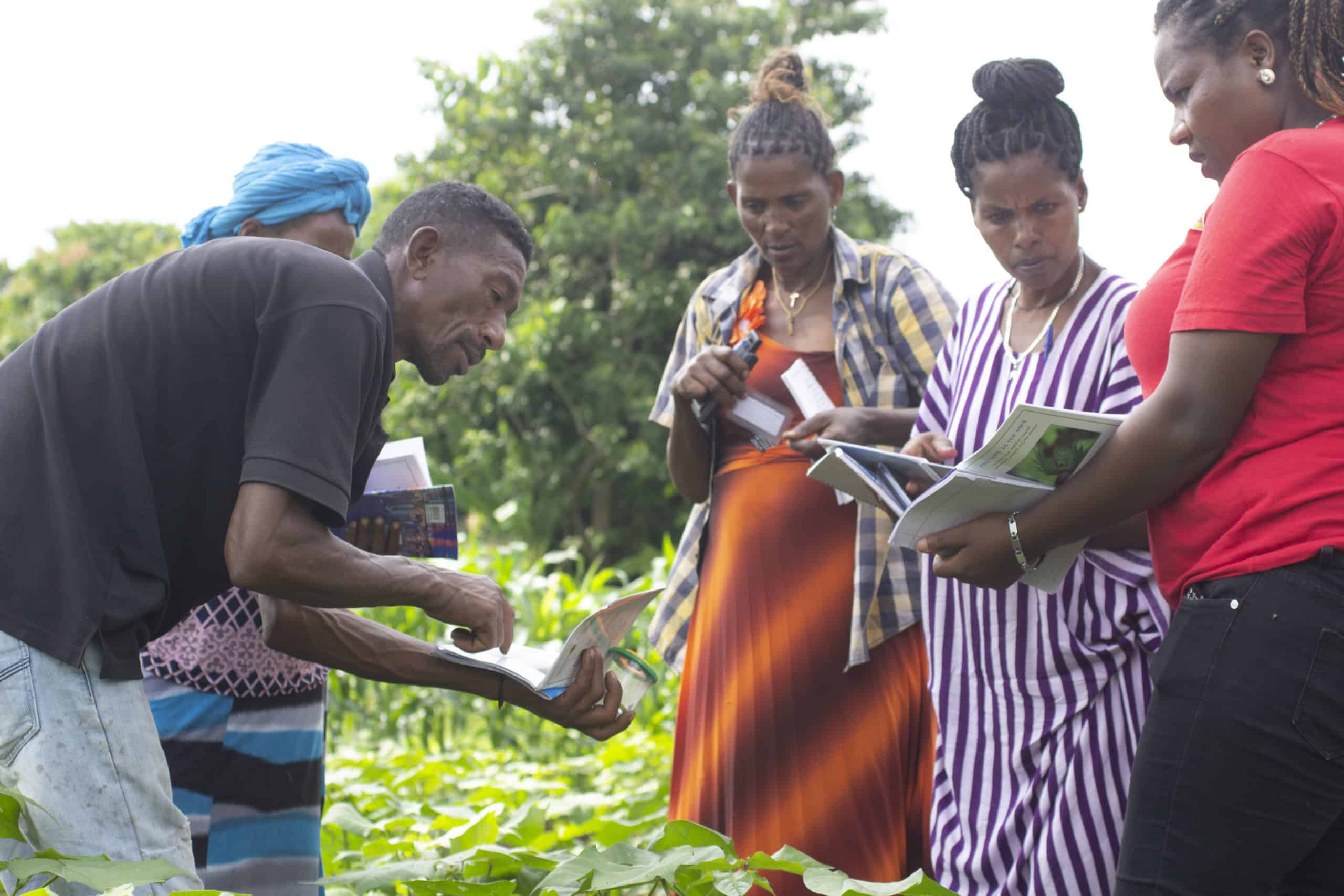 Q: What's unique about the work you do?
Our work is unique mainly because we are able to produce cotton without the use of chemicals. We follow different agroecological methods in order to achieve high yield and high quality organic cotton production in the Gamo Zone of the Southern Ethiopia Rift Valley. We give practical trainings for several hundred farmers each year, using the Farmer Field School (FFS) approach which empowers them to become IPM experts. Each farmer attends the Farmer Field School for 20-24 weeks and in the following season these FFS graduates serve as lead farmers to train up to five follower farmers each.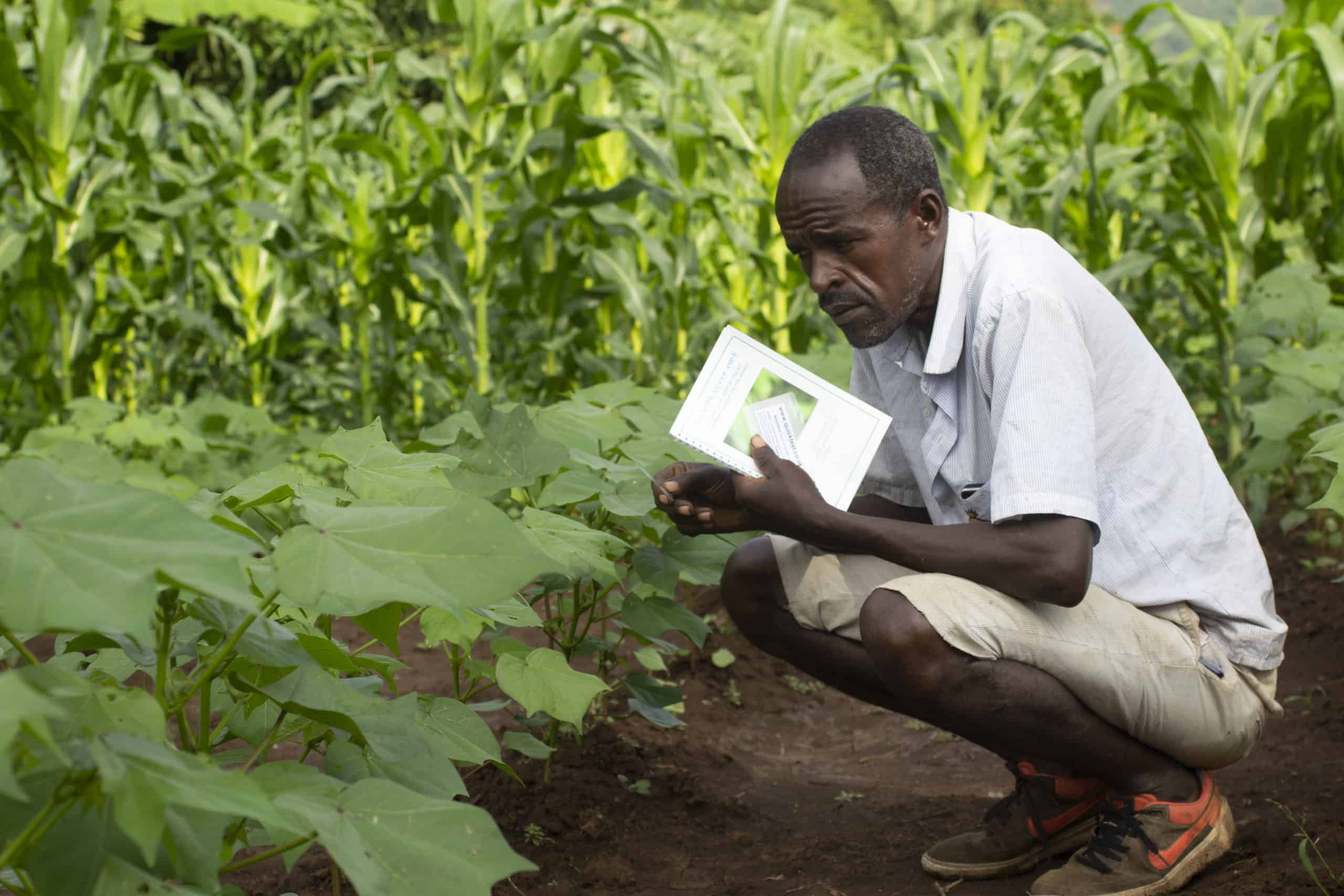 Q: What inspires and excites you to produce/use/work with organic cotton?
It inspires and excites me to see that human health and environment is protected from hazardous chemicals due to the work done by the project I am involved in.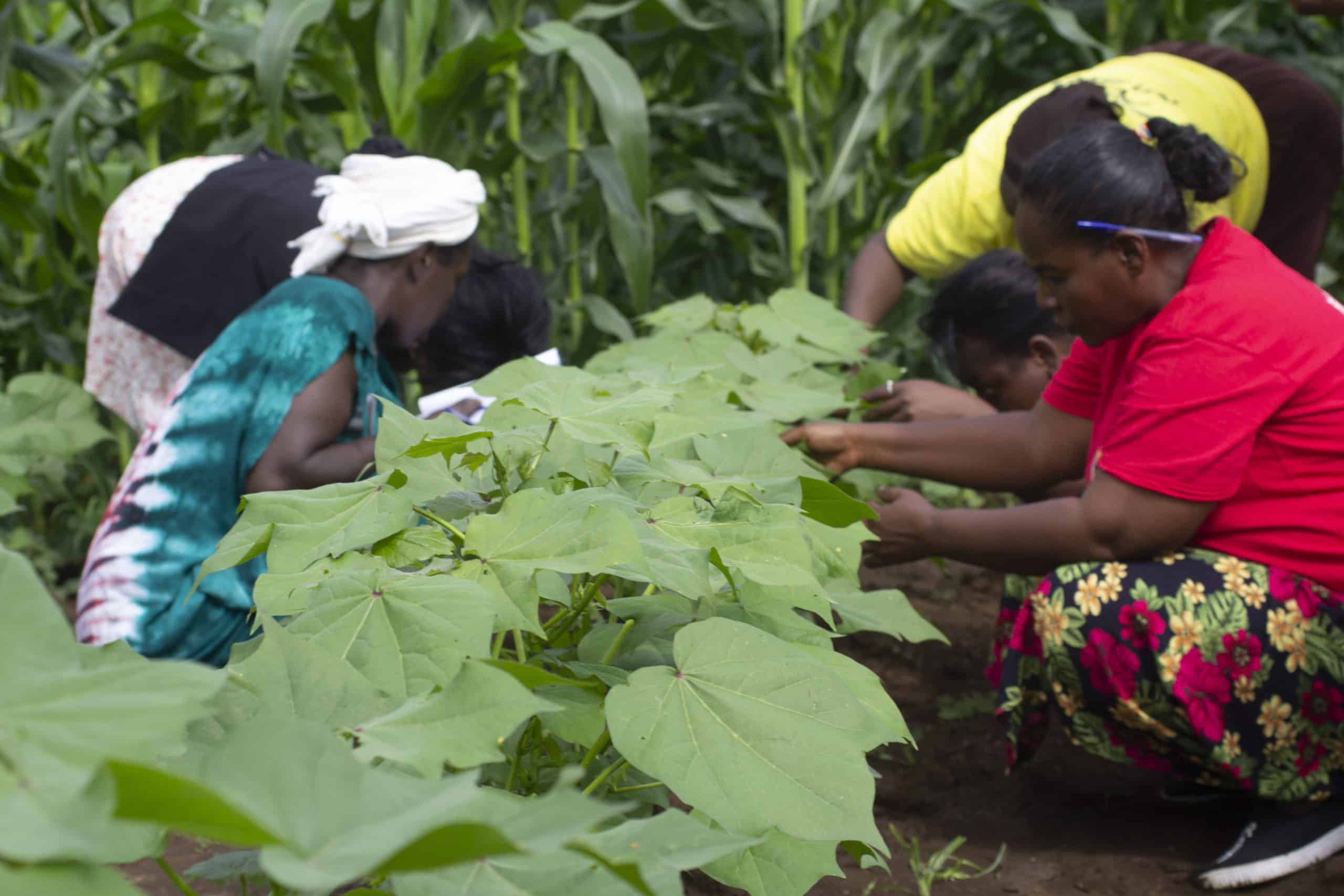 Q: What are the biggest challenges you face in your work?
Farmers' low level of awareness about organic production; dependency of farming communities on pesticides; lack of market chain and lack of organized farmers' cooperatives are the biggest challenges. Besides this, there is no organic agriculture department in the government agricultural offices, which makes it difficult to tackle these problems. There is an organic desk in the ministry of agriculture but what is missing is that organic agriculture is not implemented as part of the extension.
Q: Does your project / initiative have any specific goals or targets for the next year?
Our first target is to eliminate the dependency of farmers on pesticides. Three new villages are included in our project this year and we have recruited 270 new farmers to Farmer Field Schools this season. Establishing three more women's spinning associations in the villages where the project is implemented and setting up a farmer union are additional targets for 2019. We aim to reach a total of 2,700 more farmers by 2021, with 20% women.
Cotton project coordinator (Arba Minch)
Website:
Professional Services|Supplier / Manufacturer