Since 2015, Rare has supported 6 farms to transition 3,150 acres of land towards organic cultivation in China, 830 acres of which produced 356 MT of in transition cotton lint in 2018, as part of a program funded by C&A Foundation. Soil forms the foundation of agriculture and the environmental improvement associated with it. So beyond meeting standards, Rare's program focuses on helping farmers to understand how their growing practices can improve the soil.
Q: What are the highlights from your work over the past year?
One of Rare's key farm partners is Jintian Farm. When Rare met the CEO of Jintian Farm, Mr. Shen in 2017, he was already transitioning away from conventional methods to improve both the cotton and the lives of his farmers. But deep down, Mr. Shen knew that it wasn't good enough to be 'slightly better than' business-as-usual. Together with Rare and Soil&More Impacts, Jintian transitioned 143 acres of Extra Long Staple cotton and piloted 316 tons of on-farm compost production using mostly rice straw and ginning waste. In just six months, there was a clear improvement in the soil quality. By harvest time, Mr Shen and his team were sold on the value of composting.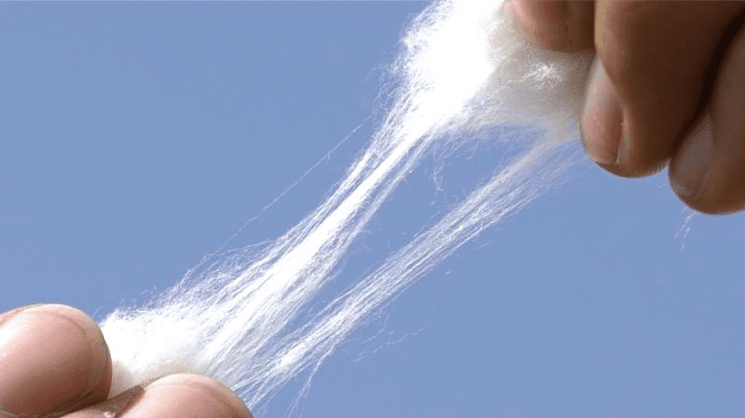 Q: Can you share any environmental or socio-economic quantitative information/data related to the impact of your work?
In one crop season, soil organic matter and soil organic carbon increased by 15% with three times more beneficial insects than the conventional soil while water usage reduced by 17%. Compared to conventional cotton, the yield and cost of organic cotton were within a 5% difference with similar quality parameters (in fact the plot applied with compost achieved higher staple length than conventional cotton). The percentage of farmers having a positive attitude towards organic farming increased from 15% to 67% while the percentage of farmers believing in the efficiency of composting increased from 4% to 93%.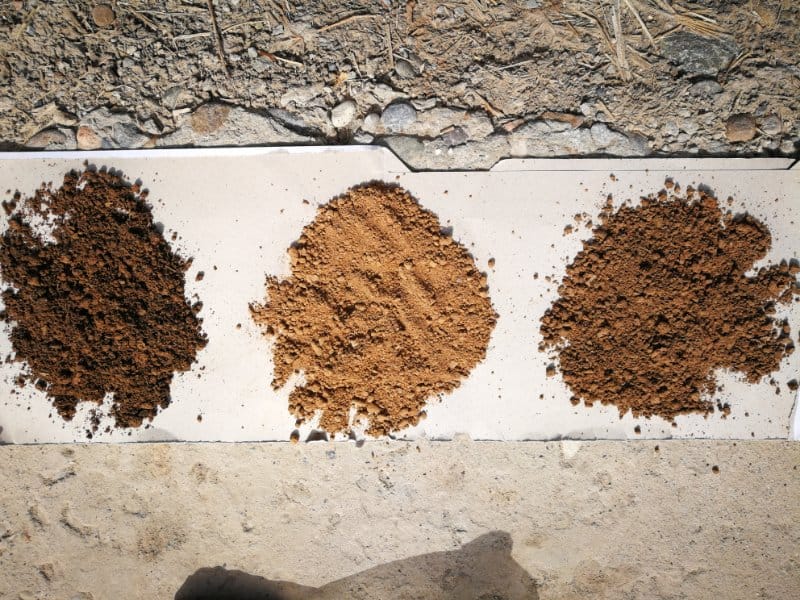 Q: What inspires and excites you to produce/use/work with organic cotton?
Seeing change happen on the ground – In January 2019, Rare hosted a post-harvest workshop bringing together all of Rare's farm partners. During this workshop, Mr. Shen shared, "The results of composting far exceeded our expectations. Based on these results, we are forming a plan to turn all our land into organic land in 10 years, starting with composting. Organic starts from the soil, not from the product."
By April 2019, Jintian more than doubled the amount of compost that they produced to 820 tons while Lutai Farm, one of Rare's other farm partners, also begun producing 640 tons of compost for their organic cotton plot after hearing about Jintian's experience. We were able to bring down the cost per ton of compost produced by nearly half.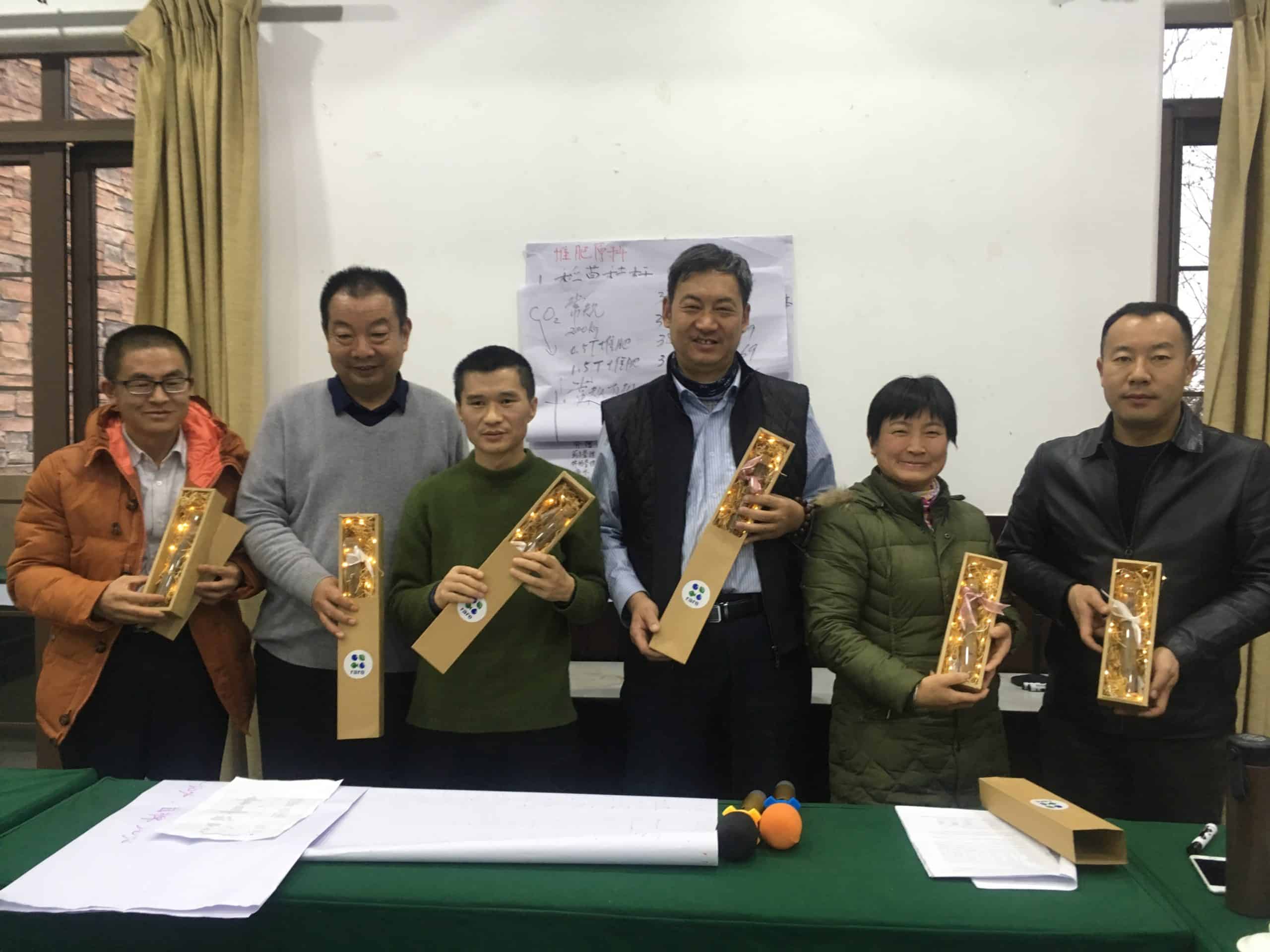 Q: What have been the key learnings from your work?
One of the key lessons Rare has learned is that just meeting organic certification standards does not necessarily translate to environmental impact. When farmers treat organic agriculture merely as a way to substitute inputs to pass certification, rather than as a holistic production management system that sustains the health of soils, ecosystems, and people, most do not see improvements in farm or soil productivity, even years after they have transitioned to organic. That is why helping farmers to adopt practices that restore soil health, improve the soil's capacity to hold water, and to sequester carbon in the soil, like composting, improved residue management, cover cropping, and reduced tillage, is key.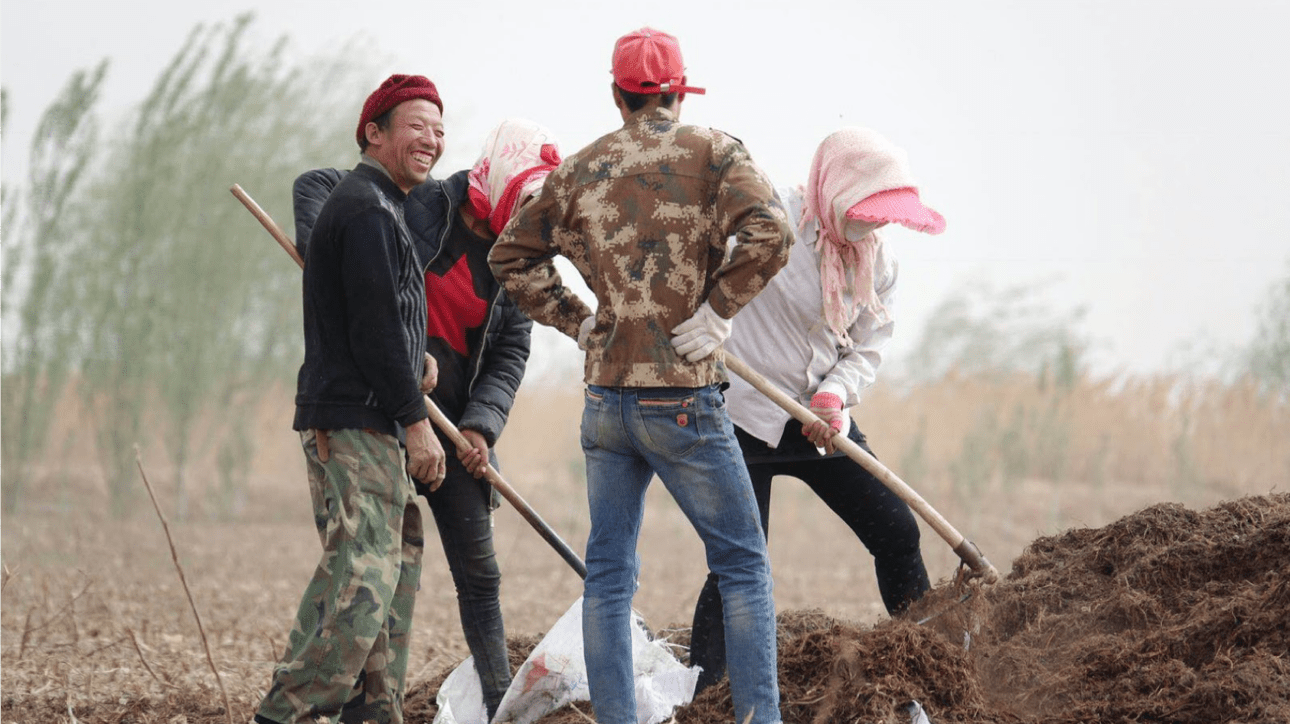 Q: What's next for your project / initiative? What does the future hold?
Rare now wishes to scale up the soil improvement practices at their existing farm partners, as well as other farms in the area to restore soil health and improve water filtration and soil water holding capacity. Funded by Kering, Rare and South Pole will undertake a carbon insetting feasibility study which will layout: a) the technical feasibility, carbon potential and farmer business case of climate-smart agriculture practices that will form a roadmap for farmers towards a more sustainable transition towards organic; b) the carbon standard and methodology whereby international brands/retailers can achieve both their sustainable materials and climate goals, aligned with the Science-based Targets by sourcing from these farms.
Website:
https://medium.com/in-rare-form/jintian-family-farm-exposes-the-underground-7bceab35c0c6
Professional Services|Supplier / Manufacturer