Responsible Wool at the 2018 Winter Olympics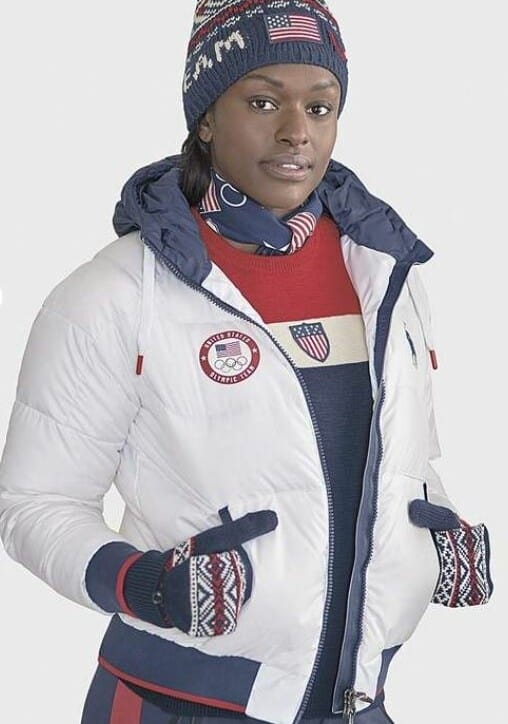 Textile Exchange member Ralph Lauren partnered w/ member Imperial Stock Ranch to make this year's #TeamUSA uniform sweaters, hats & mittens w/ #ResponsibleWool, which ensures animal welfare & grazing land.
—
Article from SF Gate Published 11:05 pm, Friday, February 16, 2018 |
Imperial Stock Ranch Provides Wool for 2018 Winter Olympic Uniforms
The Olympics with all their sport and pageantry are half a world away from the ranch where the sound of bleating sheep is picked up by the cold, piercing wind and whisked away over the rolling hills and bare rimrock of the 147-year-old Imperial Stock Ranch.
In 2012, Carver got a call from Polo Ralph Lauren, an American apparel company that wanted to talk about yarn.
Over the course of many phone calls, a site visit and more calls, Ralph Lauren designers selected Imperial Stock Ranch to provide the yarn for the opening and closing ceremony knitwear for the 2014 Winter Olympics in Sochi, Russia.
"That first call changed our life," Carver said. "We're simple people. We open our door to everyone and invite them in. This was an amazing opportunity. We remember every day that we're the temporary stewards of these resources."
The clothing company wanted a wool raised in America and that met the Responsible Wool Standard certification, which meant standard industry practices for the treatment of animals and the land they graze on.
Three years later, Ralph Lauren contacted Carver again to provide the wool to make the patriotic red, white and blue knitwear.
As one of Oregon's largest livestock ranches, hundreds of ewes and their babies are signs that there's a future in ranching and sheering sheep to make American-made wool products in an era where textile manufacturing is predominantly overseas, she said.
The Carvers are the fourth owners of the 32,000-acre ranch founded in 1871 that at one time spanned from Shaniko to La Pine. The ranch raises sheep and cattle, hay and grains and was originally named by Richard R. Hinton. The wool sales are a small part of the business, Carver said.