Insider Series, Member Spotlight
Sappi Dissolving Wood Pulp
Sappi Project Grow (Project Khulisa) is a tree farming scheme aimed at rural subsistence farmers with access to small parcels of land. First started in 1983 with only three farmers in northern KwaZulu-Natal, South Africa, the project has seen considerable expansion and success over the years. Project Khulisa is creating shared value by focusing on and enhancing the economic and social conditions of the communities in which it operates, while simultaneously enhancing its own competitiveness.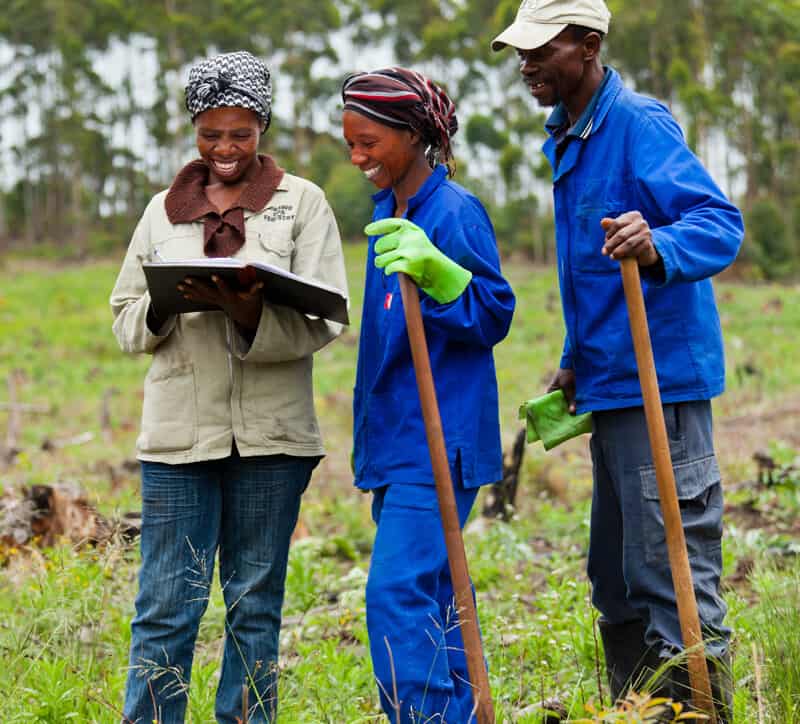 Q: What is the project?
Sappi provides seedlings, using site-specific species for best yield while dedicated Sappi Khulisa foresters provide expert advice to growers. Sappi guarantees a secure future market for buying timber at fair, market-related prices. An interest-free loan is provided to cover input costs, including annual maintenance and advances are paid to growers for work carried out through the growing cycle. Collaboration between growers, contractors and Sappi is encouraged to develop and benefit the entire Forestry Value Chain (silviculture and harvesting contractors, short haul and long haul transporters, and other support services). Extensive training is offered to value chain, aimed at improving silviculture, harvesting, yields, life skills etc.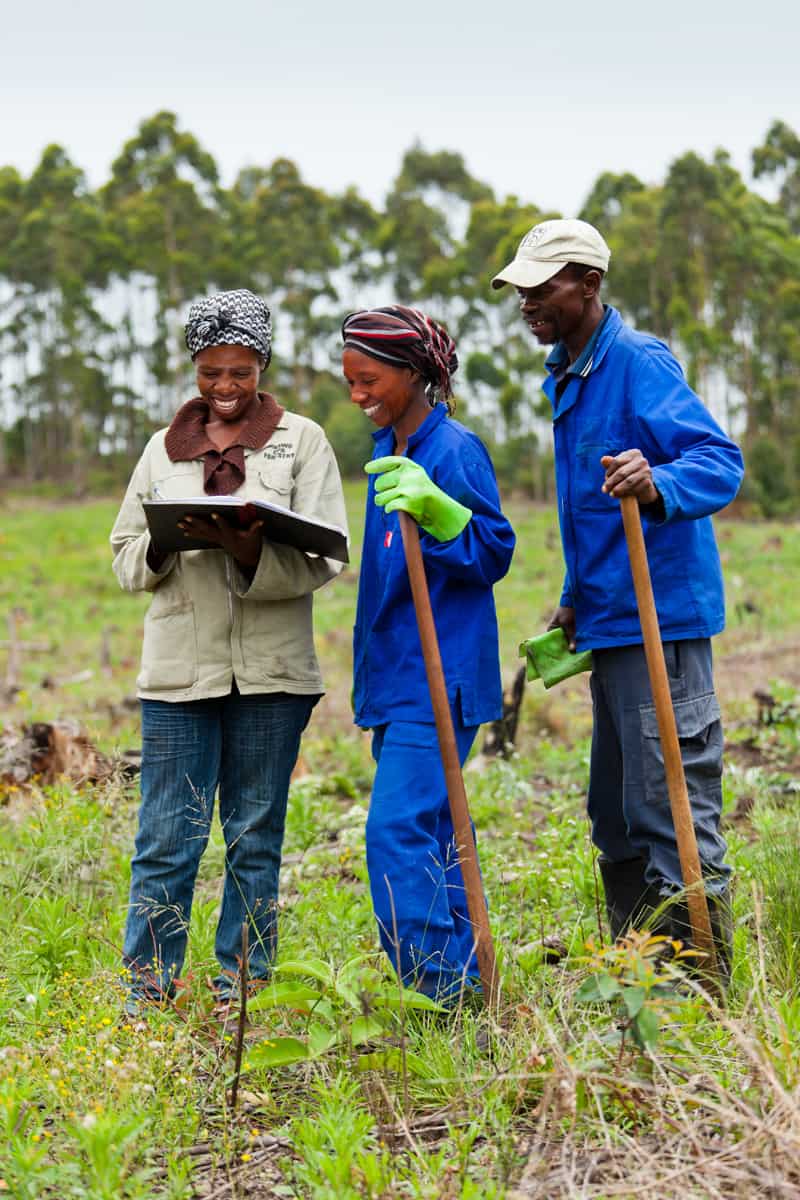 Q: Can you share any environmental or socio-economic quantitative information/data related to the impact of your work?
The total area currently managed under this programme amounts to 33,000ha
A 23-member, extension services team supports the growers
More than 260 SMME's have been established to support growers, creating more than 1,700 indirect rural jobs through the Sappi Khulisa programme
In 2017, Sappi Khulisa provided Sappi with 14,7% (by volume) of its Kwazulu Natal hardwood intake, valued at US$25 million
To date, since the inception of the programme, more than 3 million tons of timber have been delivered to Sappi by Khulisa growers, earning them a total of US$114 million.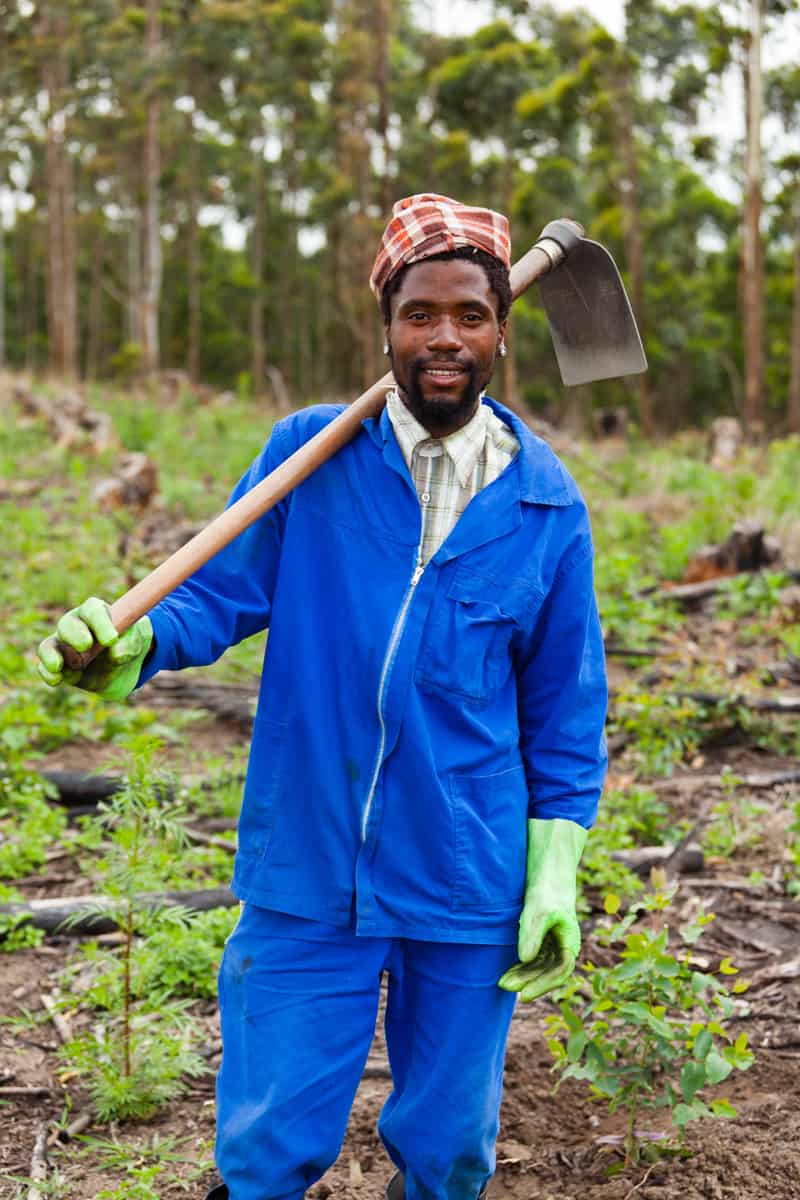 Q: What inspires and excites you to produce/use/work with this particular fiber/material?
Wood as a base for fibre provides a renewable and sustainable feedstock for textiles. Trees through their growth phase produce significant amounts of Oxygen and form natural carbon sink. Tree plantations due to the number of years of growth before harvesting provide a staggering array of benefits to communities. Whether these be lifestyle (mountain biking, walking and hiking, birding etc) or providing havens for fauna and flora. In addition, plantations provide income generation benefits beyond just the timber. Honey hives, Mushroom collecting, medicinal plant harvesting to name a few.
Q: What are the biggest Challenges faced with this project?
At the moment small and micro-scale growers are excluded from FSC forestry certification because there is no national FSC® developed SLIMFS (Small Low Impact Managed Forests) standard available. Our extension officers work with growers to ensure that their plantings do not affect environmentally sensitive areas and that planted areas are economically sustainable. We are involved in an FSC-funded small grower research project studying various approaches to obtaining FSC certification for small growers. The objective is to make FSC available to small-scale growers.
Website:
Manmade Cellulosic Fibers