Insider Series
Soil Association
The Soil Association campaigns on a range of issues to do with sustainable food, farming and land use. In 2012 we started a new campaign to raise awareness of the benefits of organic cotton and make the detailed case for why organic is better for people and the planet. Today, we engage with policy makers, civil society, businesses and consumers to raise the profile of organic, provide market insights, offer certification and help businesses interested in finding out more.
Q: What is the latest news from the Soil Association?
In April we launched our first ever UK Organic Textile Market Report, which revealed that sales of certified Soil Association Certification organic textiles grew by 18% in 2018, with the market now worth £41.3m. Our licensees' growth was profiled across fashion (+22%), homeware (+64%), children and babywear (+17%) and personal care (+7%).
We've also been working to improve consumer awareness of the benefits of organic to people and planet. Partnering with the charity HUBBUB, we've produced video content, including a 17 minute deep-dive film called Investigating Organic Cotton – and five shorts for social media.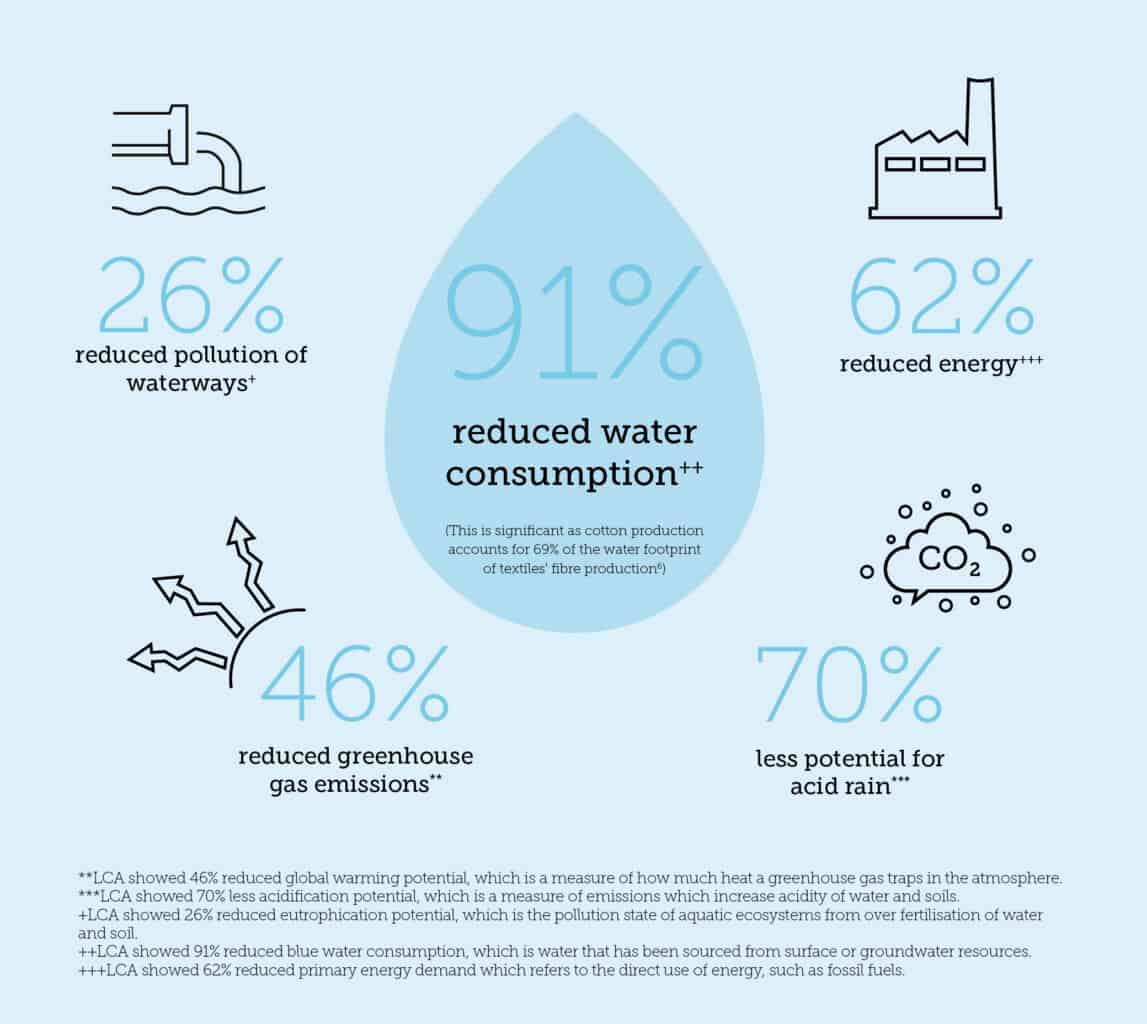 Q: What's unique about the work you do?
The Soil Association has been at the forefront of championing sustainable approaches to farming, food, fashion and land use for over 70 years. We developed some of the world's first organic standards and are a founder partner of GOTS and the Sustainable Cotton Challenge. Through the unique collaboration between our Charity and Certification body, we grow and promote the organic movement by championing the benefits of organic textiles, producing detailed policy reports, providing market insights and expertise and by offering organic certification through our certification body – Soil Association Certification. We're particularly unique because our audiences range from policy makers and civil society to businesses and consumers.
Q: What trends are you seeing in the organic cotton sector?
The current focused attention on the urgent reality of the climate crisis and the increasing scrutiny of the textile sector's contribution to greenhouse gas emissions and pollution means there's pressure to act, and to do so fast. Whilst many problems stem from the sector, it's also where many of the solutions lie. This is a great opportunity for organic, where methods are tried and tested, globally applicable and can bring positive change to people and planet at scale. Market trends certainly point to increased uptake of organic cotton, and this is great, given that its positive impact is far-reaching – something confirmed by peer-reviewed scientific studies.
Q: What do you think are the biggest challenges when it comes to shifting the needle in cotton?
There are many challenges, but they can all be overcome. When it comes to consumers, they need to feel empowered that what they wear really makes a difference. Part of the answer lies in a move away from fast fashion to buying less but better – such as organic. Policy makers need to offer incentives for businesses to find it easier to do the right thing. Brands and retailers need to gain a deeper understanding of their supply chains and work collaboratively with suppliers. Organic farmers need to have access to the right training and support to share best practice and innovation without the need for distracting techno-fixes like GM.
Q: What's coming up next in Soil Association's work?
We're going to be doing more to raise awareness amongst shoppers about the benefits of organic cotton to people and planet and will help more brands and retailers to source organically. We will host an art installation in London focusing on the water-saving benefits of organic cotton and will publish a report on the water impacts of cotton production. As part of the Sustainable Cotton Challenge we look forward to supporting the signatory brands and retailers who are at the leading edge of making a lasting and positive change to the textile sector and the planet as a whole. To help businesses better communicate the benefits of organic, we will be producing a guide that will provide evidence-based statements they can use in communications.
International Development Manager
Website:
http://www.soilassociation.org/certification/fashion-textiles/