Insider Series, Member Spotlight
Sulochana
What impact has your work?
Every day we recycle about 7 Million PET Bottles (130 tons) into fiber. Comparing the production of Virgin Polyester fiber, we save around 69 Million Tons of CO2 every year, which is equivalent to driving an average car 10,123 times around the world. Because our production is carried out with renewable energy, we contribute a considerable reduction in Green-gas emission – 36 times compared to a coal-based power generation. PET ending up landfills could lead to environmental hazards; we save approximately 2.2 Billion bottles going into landfills. Our dope dyeing process uses zero water and saves 50 liters of water per kilo of fabric dyed, saving 2.5 MLD, considering 40% of our production is colored fiber.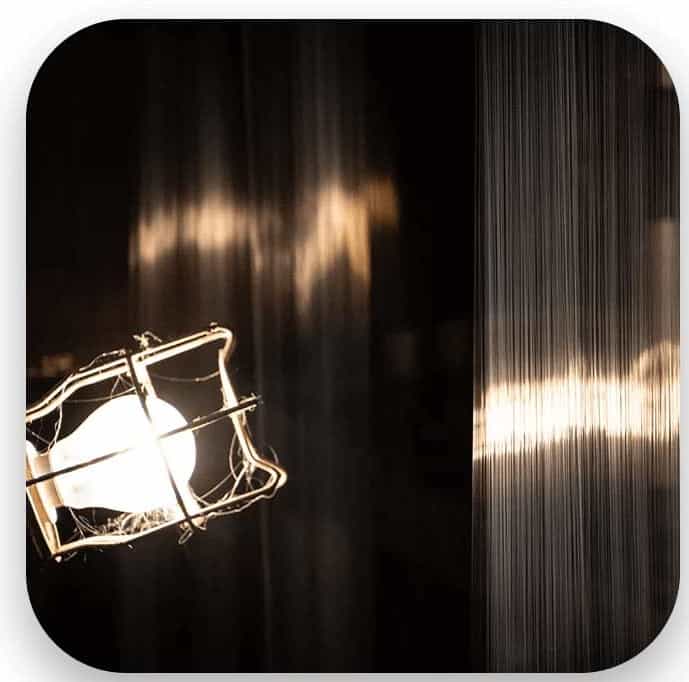 Tell us a bit how your journey started.
With more than eight decades in the textile business, our company started thinking well ahead of others on recycling PET in fiber. It didn't stop with the thought, 11 years before we made a humble start at the recycling plant to complement our spinning mill's polyester requirement. We were GRS certified eight years ago (those days GRS was with Control Union). As we gradually increased our production capacity, we ensured that the sustainability values were of the utmost importance. To address the waste generated in PET recycling, we started recycling the bottle caps into plastic to use in the packing industry, and the Bottle wraps were shredded to use them as fuel. By conducting campaigns, we have reduced water usage inside our premises as well.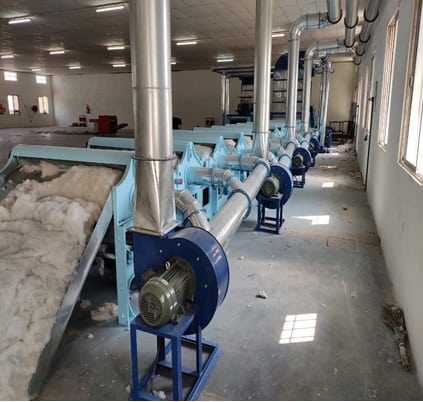 What are the biggest challenges you face in your work?
Post-consumer PET bottles are mostly collected by the rag pickers, and they primarily operate under an unorganized sector. Bringing all these constituents together and making them visible as the supply chain will be a considerable challenge. There is no patterned structure in the collection process, which is a more significant challenge when we look into bringing transparency on to the supply chain. As the volume of recycling goes up, this would be even more challenging. Creating the willingness of participants in the exercise of bringing transparency is going to be a tough job. We have employed blockchain methods to address this, and we have already started consolidating the supply base to track and trace from the bottle picking until it arrives at the recycling facility.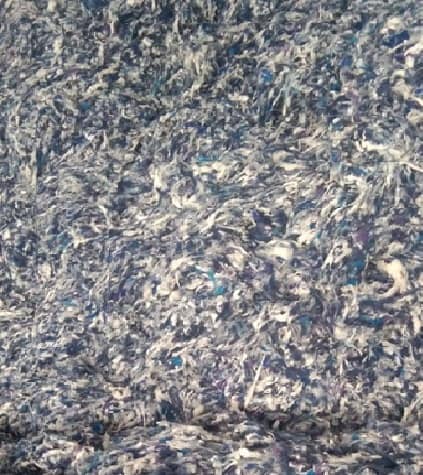 What advice would you have for brands thinking about sourcing RWS/RDS/GRS/RCS/OCS/CCS?
It is high time that brands give priority in sourcing products that use recycled materials. They should source at least 25% of the products made out of recycled materials. This percentage should be incrementally increased every year. It would compel the industry to conduct more research on all possibilities of recycling, thus helping the environment. The brands should also promote the concept of recycling post-consumer apparel waste, bringing them back into the value chain. Every year, millions of tons of clothing are being dumped into landfills. Regenerating them would considerably reduce the waste. At Sulochana, we have successfully recycled post-consumer garment waste back into fiber and then to garments designed by our clients.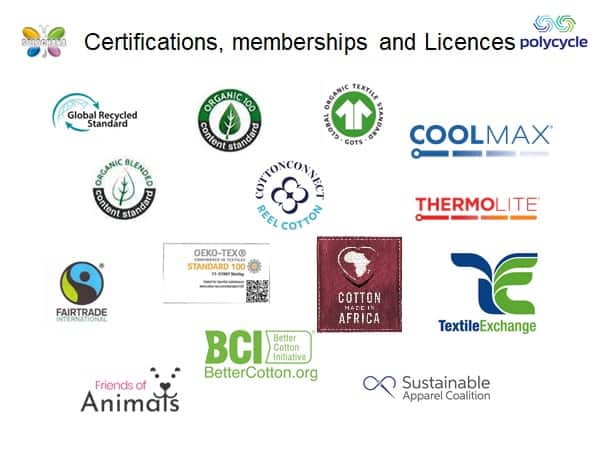 What impact has your work?
Our production efficiency is increasing every year, and so are efforts in enhancing our sustainable values. By the beginning of August 2020, we will be commencing the production of recycled polyester filaments. We have also started producing flame retardant/anti-microbial treated fibers involving inherent methods. The treatment is done during the fiber manufacturing itself and stays after multiple washes. We have planned to increase organized sourcing of PET bottles through Municipal Corporations and self-help groups. We are already vertical and plan to raise our garment factory's production capacity to 1 Million units every month before the end of the year 2021. We are increasing our hollow fiber capacity as well.
Website: