What are the latest updates from your work on organic cotton?
We have just started the distribution of non-GMO seeds. Land preparation work was delayed due to the COVID-19 situation
In the last two years, we are have launched a farm-school initiative, whereby we have started funding for one Model Farm in each village. A farmer who wants to convert his farm into a model farm is given all inputs free of cost and his complete produce from such farm will be procured by Suminter with a pre-agreed premium price. This model farm will be used to test various inputs and organic fertilizers/seeds under the direct supervision of Suminter's Agri-experts
A few farmers have been trained at the Central Institute for Cotton Research (CICR) for seed multiplication, and these farmers are being encouraged and funded on seed multiplication of local varieties. The nuclear seed has been sourced and supplied to them by Suminter.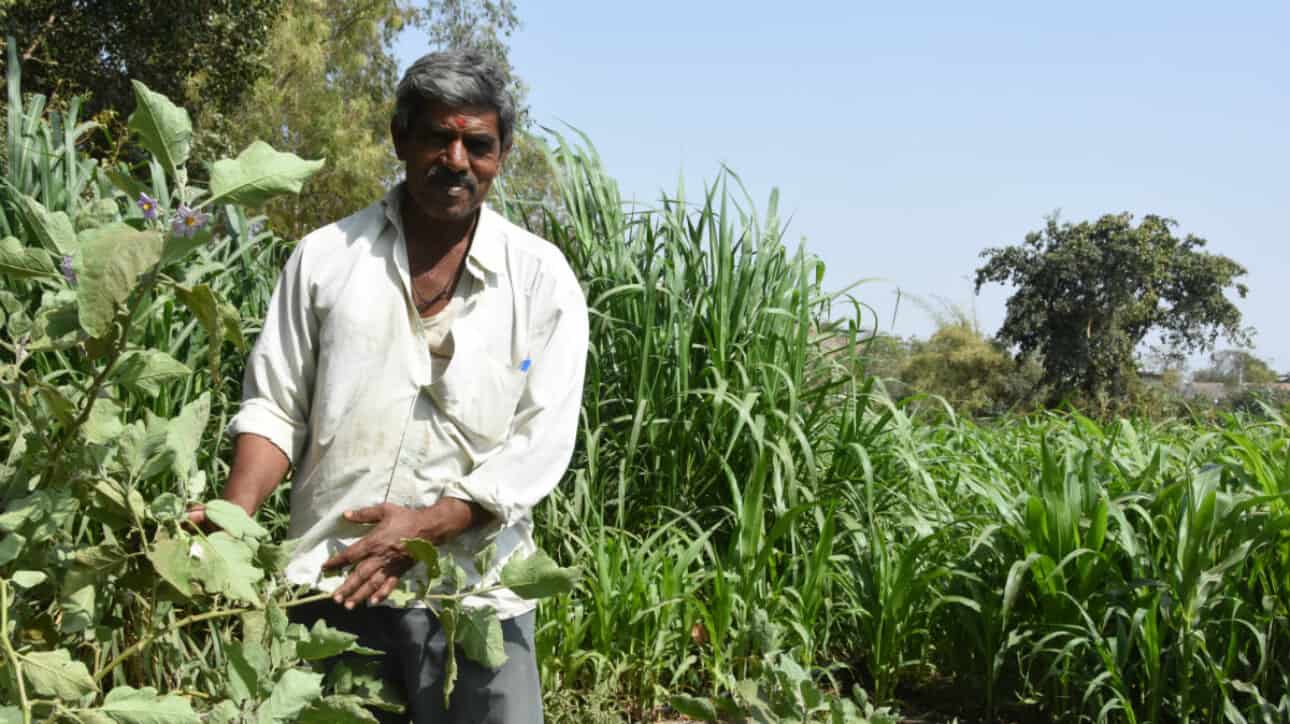 How does climate change impact your organic cotton activities, and what adaptation or mitigation measures are you using in response to these impacts?
Climate change's impact on cotton cropping was mainly due to the erratic monsoon pattern and abnormal temperature. The combined effect of these two factors resulted in relative humidity fluctuations that created the most favorable environment for pest and disease occurrence. Soil health also affected due to climate change, which is having a direct impact on crop health, productivity, and quality.The impact was severe in the conventional farming system in which the main focus is on improving productivity by the usage of chemical crop health management inputs.
We have implemented the following mitigation measures in our organic farming system to reduce the impact of climate change:

Soil conservation measures to minimize soil erosion.
Discouraged crop residue burning and promoted the use of an organic decomposing method to utilize available biomass for improving soil organic matter content effectively.
Depth and frequency of tillage operations are minimized by using the local tillage devices developed by the farmers. This practice helped to reduce the loss of soil organic matter and improving the water retention and holding capacity of the soil.
Laid down proper drainage systems to minimize crop submergence during flooding situations.
Supplied/promoted the use of resistant Non-GMO cotton seed types to withstand biotic and abiotic stress conditions.
Encouraged intercropping/mixed cropping wherever feasible to minimize soil exposure and also to increase the return from the unit area.
Trained the farmers on the usage of on-farm input preparations, mainly botanical concoctions and fermented organic manures for sustainable crop health management.
Increased water usage efficiency by introducing a drip irrigation system.
Effected sowing date adjustment based on the weather forecast from India Meteorology Department (IMD)/Local Agricultural Department to offset moisture stress during the warm period, to prevent pest outbreaks, and to make the best use of the length of the growing season.

Productivity and quality reductions due to natural calamity are beyond the scope of these mitigation measures.But in general, the crop performance and sustainability were much better in organic farming in comparison with the conventional cropping system. Farmers are more convinced and realized the importance of cost-effective organic practices, which can improve the inherent crop resistance to withstand stress factors caused by climate change.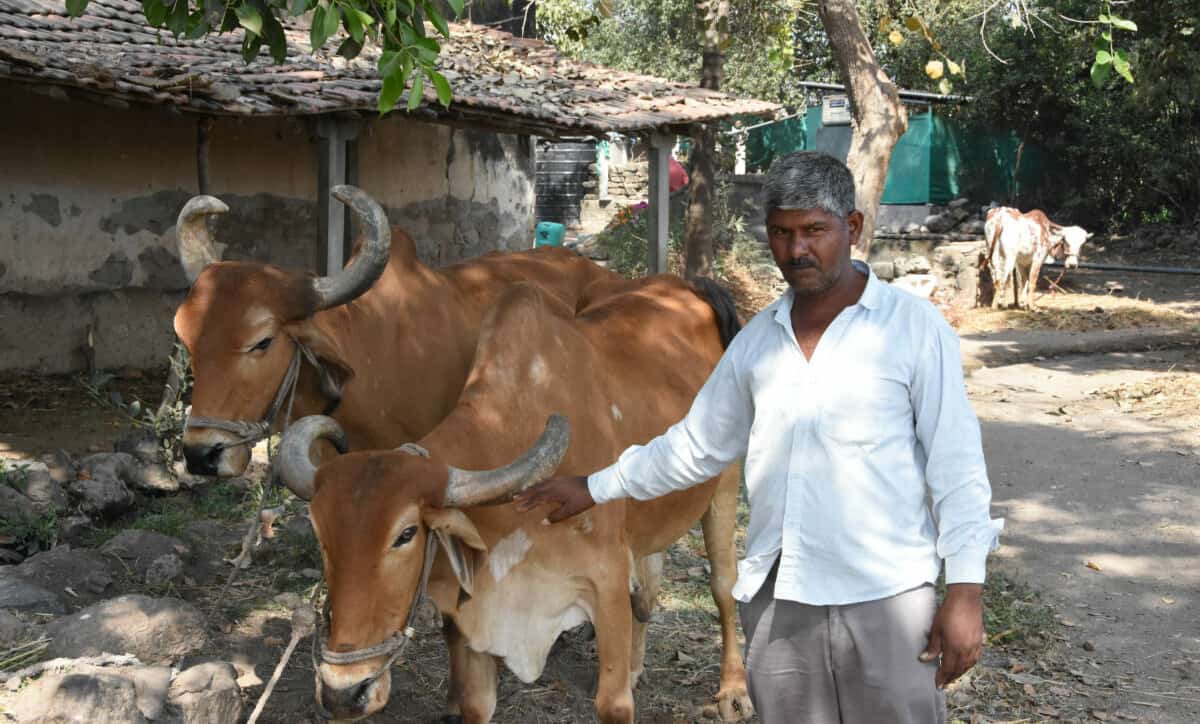 Do you have an example of a strong partnership to share that is accelerating your work in organic cotton?
We have worked with H&M since 2016, and from 2018 the project is under the OCA FED program. The brand sources the cotton direct from farmers are a pre-agreed price plus a premium.
The premium price and secured quantity of sourcing year after year ensure that the farmers continue to cultivate cotton in their farms besides maintaining high quality and integrity
Continuous monitoring, training, and brand involvement in the entire project activity from distribution of seeds, testing, harvest, ginning, and delivery of goods to ginning ensure the farmers get timely payments and monitory benefits.
We also have worked with a German retailer called M/s Armedangels since 2015. In 2017, Armedangels wanted to support a small group of farmers and wanted to farm their own farmer group. An ICS with 336 farmers was formed in the name of Armedangels, which is monitored and maintained by Suminter. M/s  Armedangels pay a premium for every kg of cotton being produced out of this 336 farmers from year 1 of conversion, though the subject cotton is not procured and used in the product as is under-conversion and not organic. Representatives of Armedangels visit the farmers and stay with them for a few days in a year to understand the nitty-gritty of organic cotton farming and ensure that the farmers get timely help. A few farmers are provided with a drip-irrigation system – free of cost through this collaboration.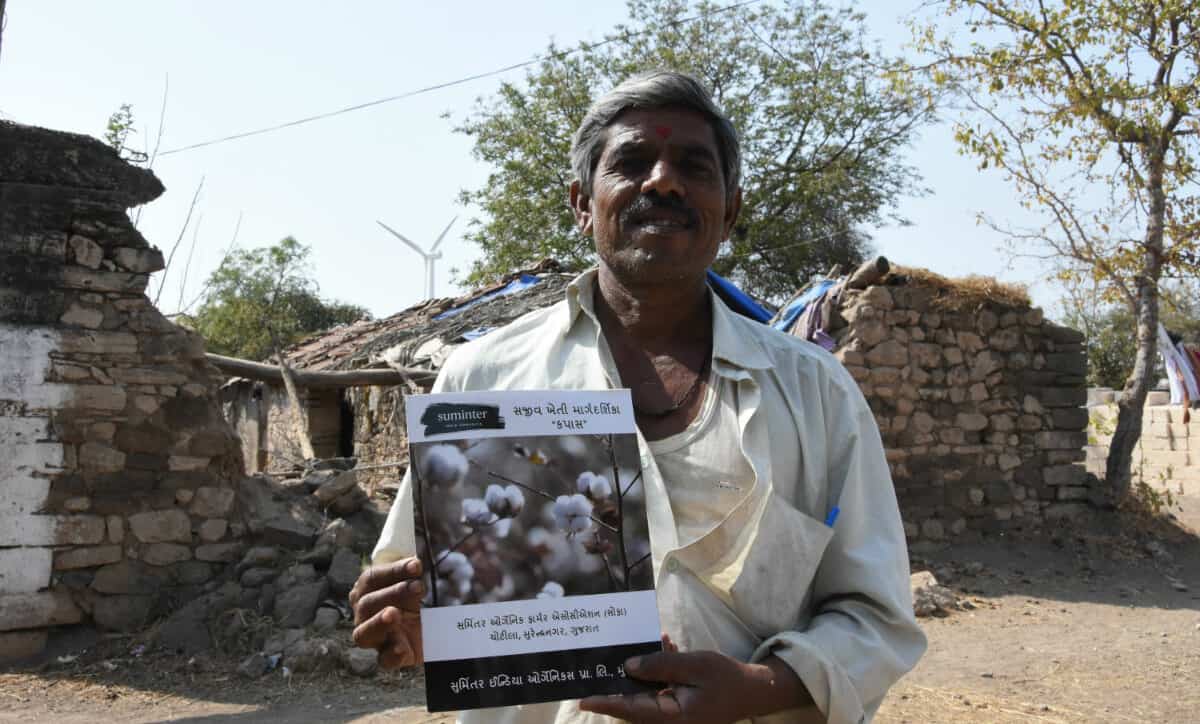 What are the anticipated impacts of the COVID-19 pandemic on your organic cotton activities (short term and long term)?
Short term: Activities such as land preparation are getting delayed, and, due to social distancing norms, farmers are forced to use tractors for land preparation, which comes at an additional cost.
Almost all farmers depend on other income or non-farm income to cope up with their day to day expenses. This alternative income through Milk sale/input sale or Women self-help group activities came to a standstill, and those incomes got affected.
The younger generation farmers who were working in urban areas returned to their home places, most of them without a job, which is another concern among the farm community
Farmers are concerned about prices and demand at the moment. Most of them are in a dilemma about how cotton as a product is going to perform in the coming harvest season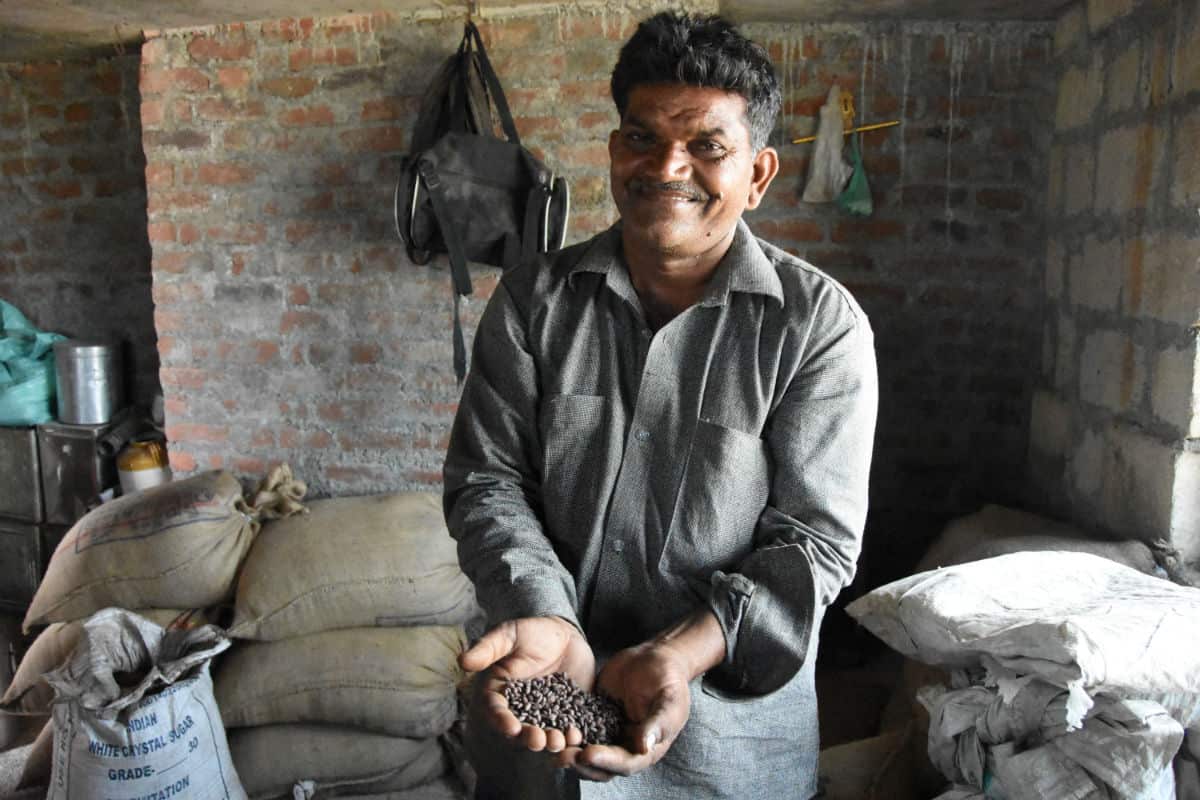 Do you have any good examples of how farmers / farming communities are coping with the crisis and working to improve economic resilience and safeguarding in light of COVID-19?
Suminter has distributed facemasks, soaps, and hygiene products to all the villages where we work. We have also distributed essential items -ration worth Rs700/- to each needy farmers.
Our field staff is engaged in giving proper training village wise on social distancing and personal hygiene
A few Women's SHG's working in our project area are involved in making reusable face masks
Director – Textile Division
Website:
https://suminterindiaorganics.com