Trends for Sustainability in 2020 – Creating Alignment and Action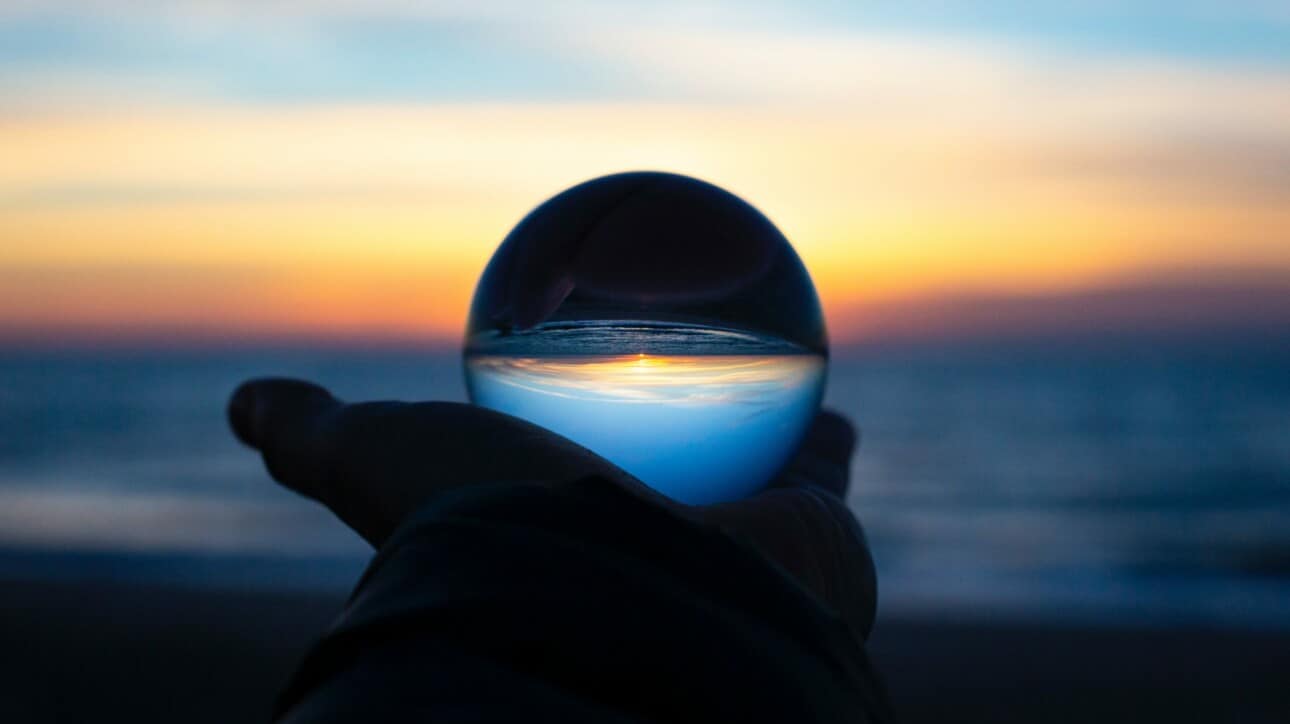 By Karen Newman, Consultant at the United Nations | July 8, 2020
It is hard to believe we are almost halfway through 2020. In some ways it feels as though it has just begun, given the 'lost months' of lockdown. For many, living through fear and tragedy, the last few months seemed to have gone on forever. For the fashion business it is been a very, very long Spring with stores closed across the world and lay-offs across global supply chains. This has led to an entire season of merchandise piling up along the entire supply network – all the way to the fiber and material producers and farmers.
2020 was to be the 'super year' for climate and nature. The urgency remains to chart a new pathway for the world to meet targets of 'no net loss of nature by 2030' and limiting climate change to 1.5 degrees Celsius.
2020 will still prove to be as significant as anticipated but just for different reasons. The extraordinary combination of the Covid-19 pandemic and the focus on halting racism has shown that we can act as a global community. Within this context, there is also an imperative to transition to a more 'safe and just' society that respects people and nature.
What, then is the role of the fashion sector in creating solutions that address both short term and long-term needs? What will be needed to transition this industry from a sector that has been known for its issues of poor labor rights, environmental pollution and waste? Despite these questions, we know that the industry can also be a key player in 'building back better' and a model for new ways of producing and consuming that fit in a world living within its planetary boundaries.
So, what should we do as we enter the second half of 2020?
Despite and perhaps in lieu of the pandemic, the influential fashion and apparel industry is poised to embark on this new decade by stressing three key areas: sectoral collaboration (not only across sectors, but unified), expanded transparency, and building a clear link to the networked economy.
The fashion sector has the opportunity to shape what responsible business will look like. Iconic brands both large and small are critical to building smart solutions, catalyzing technological innovation, creating virtual fashion shows, and designing new business models. In this unprecedented time of COVID thrifting and digitization, it is refreshing to observe other breakthroughs in measures of communication linked to nature conservation, climate change and social justice.
So, what do we know? Companies of all shapes and sizes are trying to determine how to best align their business to meet the challenge and this new era -–to offer products that align with people's rapidly evolving values. What does this mean for the wider audience of fashion folks who are looking to make a significant impact and address the complexities in their supply chains?
For now, it is encouraging to recognize that instead of talking about the industry as some kind of outlier, devoid of influence on the economy, many leading institutions and big brands acknowledge that the fashion industry does not exist in isolation of other industries and the environment. In fact, what is often so perplexing about the sector is that it touches so many other facets and complexities of our planets' resources, and contributes a heavy environmental impact on water, chemicals, and fossil fuels. The sector is also a dirty bird when it comes to global greenhouse gas emissions, consuming more energy than the aviation and shipping industry combined and by some estimates (UNEP and Ellen MacArthur Foundation) the brunt of 10% of all global greenhouse gas emissions.
Sectoral Collaboration
The implications for exploring new solutions and effecting positive change will continue to hit large companies the hardest. Many leaders are still feeling the reverberations left over from the recent, seemingly stagnant, December COP (United Nations Conference of Parties) meetings in which government institutions and Member states were felt to have failed to fully deliver on the guidance necessary to deliver on the Paris Agreement. This was especially painful in a year when countries are expected to submit revised, and more ambitious, national climate plans given the need to close the bridge between the planet's current warming path (3 to 4 degrees Celsius by the end of the century, versus pre-industrial times) and the goals under the Paris Agreement to confine warming to "well below" 2 C while striving toward 1.5 C.
Despite this uncertain showing in Spain during the COP and the lasting ripple effects of impacts of Covid-19, it's inevitable that at least climate is firmly on the radar this new decade. We can continue to expect big things this year from the fashion and apparel industry. Brands are starting to realize that it will not be possible to run a viable business if the earth goes up in flames, and in many cases due to the heat of the spotlight calling out their outsized impacts. Greater consolidation and advanced transparency in ESG (Environmental, Social and Governance) have ensured that companies must actually deliver on sustainability efforts.
For most brands, this has been a defining moment to kick-start what they were doing and push sustainability and ESG efforts into high gear. No more 10-year horizon for planning. Online efforts and digitization during the pandemic have become top priorities as key players like the Copenhagen Fashion Summit have now pivoted to create new content with their online platform. At the same time, for all those working from home, other critical challenges continue to emerge. As Kerry Bannigan of the Conscious Fashion Campaign explained, like it or not, everyday has become "Take your children to work day."
Other collaborative initiatives are cropping up as well:
The Fashion Industry Charter for Climate Action was launched in December 2018 under the auspices of UN Climate Change, with 43 founding signatories (now 100 signatories and 34 supporting organizations), committed to transforming the fashion industry to net-zero greenhouse gas emissions by 2050 in line with the 1.5-degree goal of the Paris Climate Change Agreement. The group is moving ahead with efforts delivered through its 8 working groupsco-chaired by industry members. They form the Steering Committee – responsible for strategic direction of the Charter. UNFCCC convenes these groups and stakeholders, and the work is led by signatories.
A number of United Nations agencies are also working collaboratively on the Alliance for Sustainable Fashion to promote and coordinate efforts from within the UN. Recent efforts have included an ITC led hackathon and a special UNEP report on the global textiles value chain set for this summer.
The team responsible for building the Fair Fashion Center has joined Fordham University to form the newly-minted, cross-sector Responsible Business Coalition – CEOs and experts working collectively to operate more responsibly, using data-driven ESG, Innovation and Profit as their north stars. Focus industries include fashion, food & agriculture and finance.
The Responsible Business Coalition (RBC) is a pioneering network of CEOs, educators, researchers and non-profit leaders working collectively to redesign business as a compassionate and regenerative force for prosperity. The shared vision and commitment of the RBC is to improve the environmental, social, and governance (ESG) impact of industries worldwide and contribute to the achievement of the UN Sustainable Development Goals.
The RBC underscores the Gabelli School's positioning as the flagship institution for responsible business strategy, launched at the start of the university's centennial anniversary – driving 100 years of leading business education and research to develop change-agents and critical thinkers taking responsible action for the greater good.
During the G7 Summit held in Biarritz, 32 companies in the fashion and textile industry made a pledge to work towards shared and concrete goals in three areas: Climate, Biodiversity and Oceans. Key companies like Kering are using now using their influence and collaborate with the fashion industry through the Fashion Pactto work together on climate, biodiversity and ocean health. They are helping guide other fashion industry leaders in environmental impact and biodiversity Kering is also integrating a new tool developed with the Cambridge Institute for Sustainability Leadership called the Biodiversity Impact Measurement Tool, to understand how its supply chains impact biodiversity.
Ongoing efforts are happening in several companies to encourage employees to strengthen the biodiversity element of current certification schemes and standards; and natural capital accounting.
In late December 2019, representatives from the Messe Frankfurt Texpertise Network, a global network of textile trade fairs that host Heimtextil, joined the Conscious Fashion Campaign and the United Nations Office for Partnerships (UNOP) at U.N. headquarters to discuss how they can implement sustainable development goals across the textile industry as a whole.
Also growing initiatives like The Slow Factory, are rapidly becoming the go-to platform for designers and entrepreneurs looking to address important solutions linked to sustainability by providing open and accessible education, offering peer to peer education, crash courses on sustainability literacy and equity centered education.
Expanded Transparency
Given the renewed interest in the fashion and apparel sector as a key player in influencing sustainability, it would be remiss to think that the sector as a whole would be able to escape the increased scrutiny on key areas like production, value chains and labor. Given this tall order, brands of all sizes are recognizing the need to meet the interest of consumers who also want to better understand and have a say in how their clothes are sourced, produced, and recycled. The pandemic has only exacerbated the push for ongoing transparency.
Pushing the boundaries on the vast fashion and apparel landscape will require vigilance in new thinking, new solutions and more stringent regulations. Key players like the Ellen MacArthur Foundation, Fashion Revolution, the Sustainable Apparel Coalition and Textile Exchange are foundational to such efforts. Unwanted textiles present complex issues that strain how companies compete in a changing economy. There is an increasing need to convert waste into value added products and to utilize preferred fibers and materials that not only reduce negative environment impact but add positive impact through regenerative practices.
The newly launched Textile Exchange's Material Change Index (MCI), engaging over 170 companies, is the largest peer-to-peer comparison initiative in the textile industry, tracking progress towards the sourcing of more sustainable materials, and aligning with global efforts like the Sustainable Development Goals (SDGs) and the transition to a circular economy.
Increasingly a number of ESG frameworks, including TCFD, SASB, GRI and CDP, are available to provide more data, in complex areas like raw materials and labor conditions, which demands greater disclosure, but also provides a more sustainable path for businesses of all sizes. Other big players like Avery Dennison are wrangling the fashion industry, using blockchain technology to help consumers and brands authenticate products, track provenance and provide protection against problems like counterfeiting.
In many cases, voluntary standards, defining more responsible, preferred and organic materials are increasing in use. These define best practices and strengthen integrity with the opportunity to integrate end to end transparency.
Other companies are following suit and moving quickly to embrace the value of truly understanding the impact of their operations across the whole value chain. Beyond building shareholder and brand value, current events can quickly remind companies of the need to embrace the transparency journey–rather than shirk the process at the hint of bad news or tough times. Covid-19 has been exemplary of this. While it hasn't been void of egregious social and environmental behavior–there are many brands that see the pandemic as a clear signal to do better.
The networked economy
It's encouraging to see what is unfolding in an era of profound information and knowledge sharing. For the fashion and apparel industry this will have huge implications on not only production, but across the value chain as online shopping, banking, and bill payments—digitization demand more complex and robust technology. Much like transparency, to make more sustainable and responsible production work will rely on an increasingly complex and critical IT infrastructure. The convergence of information will be integral to how the fashion and apparel sector moves forward on sustainability and in keeping up with consumer and institutional demands.
Many organizations are beginning to invest in tools for connecting and improving employee engagement. Kno Global works in factories to collect real-time data on worker well-being, in order to support effective workplaces, community, and social sustainability. Ideally more resources will continue as the business case becomes clear.
The notion of sharing networks, warehouses and collaborating on things like energy are not so far off. In many ways, they are upon us. H&M Group recently released a new initiative called Treadler, which shares the H&M sustainable supply chain backbone with participants in order to accelerate sustainable change.
While not sharing electricity or data, the rental and resale markets (RealReal and Poshmark) also are paving the way for networked economies as models moves beyond the produce-consume-waste paradigm. Emerging technologies in circularity will continue to disrupt the linear economy.
Looking ahead, clearly 2020 is starting to look a year of systems change on sustainability, and despite the need for companies to continue to find new ways of differentiating products and services in the competitive fashion space- the decade looks surprisingly clear.
Problem Solving for Covid-19
We would be remiss to speak of trends in sustainability without addressing the real and immediate impacts of Covid-19. Overstock, slashed sustainability teams, and the inability, or unwillingness, to pay for orders are just some of the problems brought by the pandemic. However, brands are not alone as they navigate the coming months.
Early into the pandemic McKinsey & Company in collaboration with the Business of Fashion released a State of Fashion Corona Virus Update Report. The Sustainable Apparel Coalition released their own report. Every year The Global Fashion Agenda releases a CEO agenda report highlighting core priorities for addressing sustainability. This year they followed up with a second Covid-19 specific CEO Agenda.
Throughout all of these, one can find a unifying thread calling for the Fashion Industry to reconsider how they do business as the engine turns back on. There is no longer a question of whether sustainability should be addressed, or even in so much as how, as we have explored above. The Responsible Business Coalition, Global Fashion Agenda, Textile Exchange, Sustainable Apparel Coalition, Apparel Impact Institute, and ZDHC, just to name a few, all exist to helps brands along the journey. The real challenge will be in the executive decisions that prioritizes long-term resilience over short term returns and the subsequent enabling of resources for everyday execution. Covid-19 showcased the need for this. Looking ahead, corporate pledges are being ramped up, but are rendered meaningless if systems and decisions are not set up to ensure their execution.
In light of the civil unrest spurred on by the murder of George Floyd and the US Supreme Court ruling again workplace discrimination on the basis of gender identity, brands must also take note of the many dimensions of sustainability that move beyond fancy technology and emissions. True sustainability means attending to the fair treatment and rights of people throughout the value chains. This means cotton farmers all the way to HQ employees of color. It does not stop at tier one and two suppliers, and to ignore the equitable treatment of in-house employees and customers, misses the point of sustainability, where consumers are increasingly demanding that brands align with their values. It seems that while fashion has been focused on social and labour issues for a long time – before most environmental issues – they just have not been successful – they now need to truly succeed. Lip service to igniting change will not suffice.
The next decade holds incredible potential for the fashion industry as technology and collaboration reshape business models.
Webinar coming soon!