Q: Who is Vegea?
Vegea is a biobased material obtained from the processing of the oils and lignocellulose contained in grape marc: a totally vegetal raw material consisting of the grape skins, stalks and seeds derived from the wine production.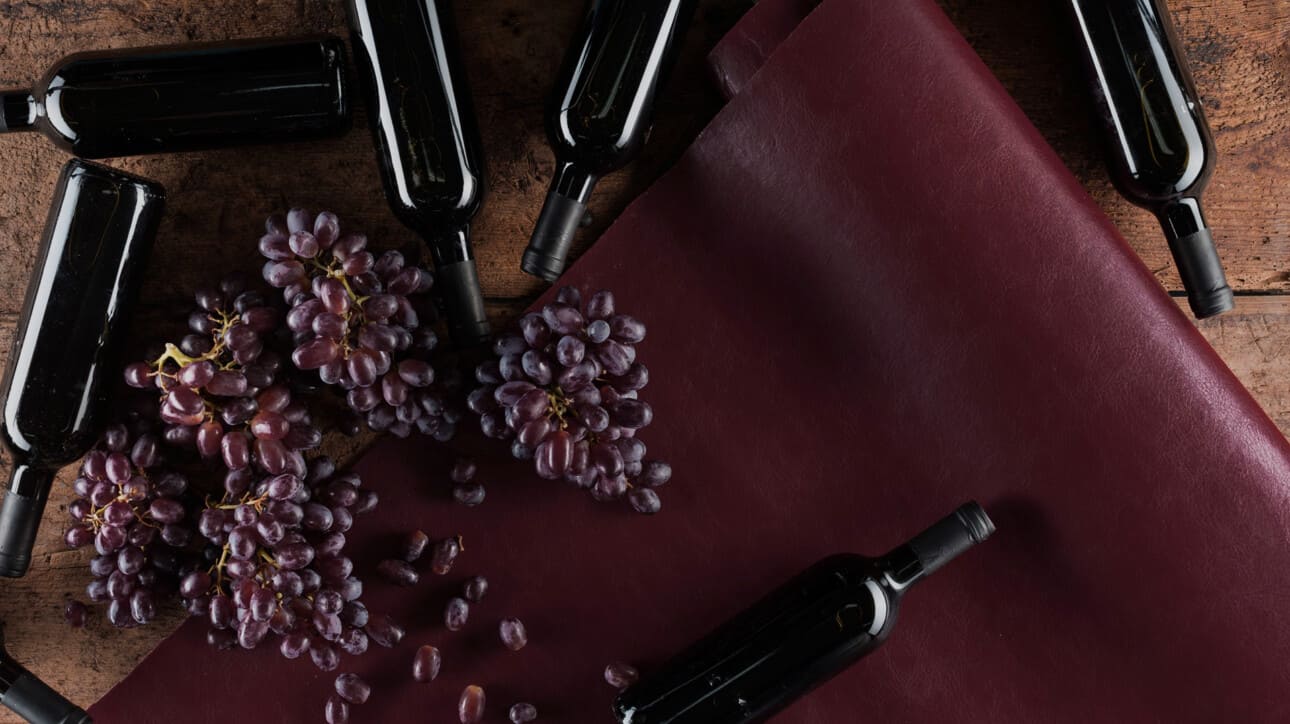 Q: What inspired you to invent a whole new type of leather?
As an architect, working in furniture designs, I had to face the issues connected to some textiles and materials commonly used in the fashion and design industries. I was inspired by this but mainly by a deep respect for the animals and the environment. That's why I begun to collaborate with research institutes specialized in macromolecules synthesis, and where I met Francesco Merlino, industrial chemist, who soon began to feel as passionate about the project as I did. After three years of hard scientific research, together we founded the Vegea Company in 2016.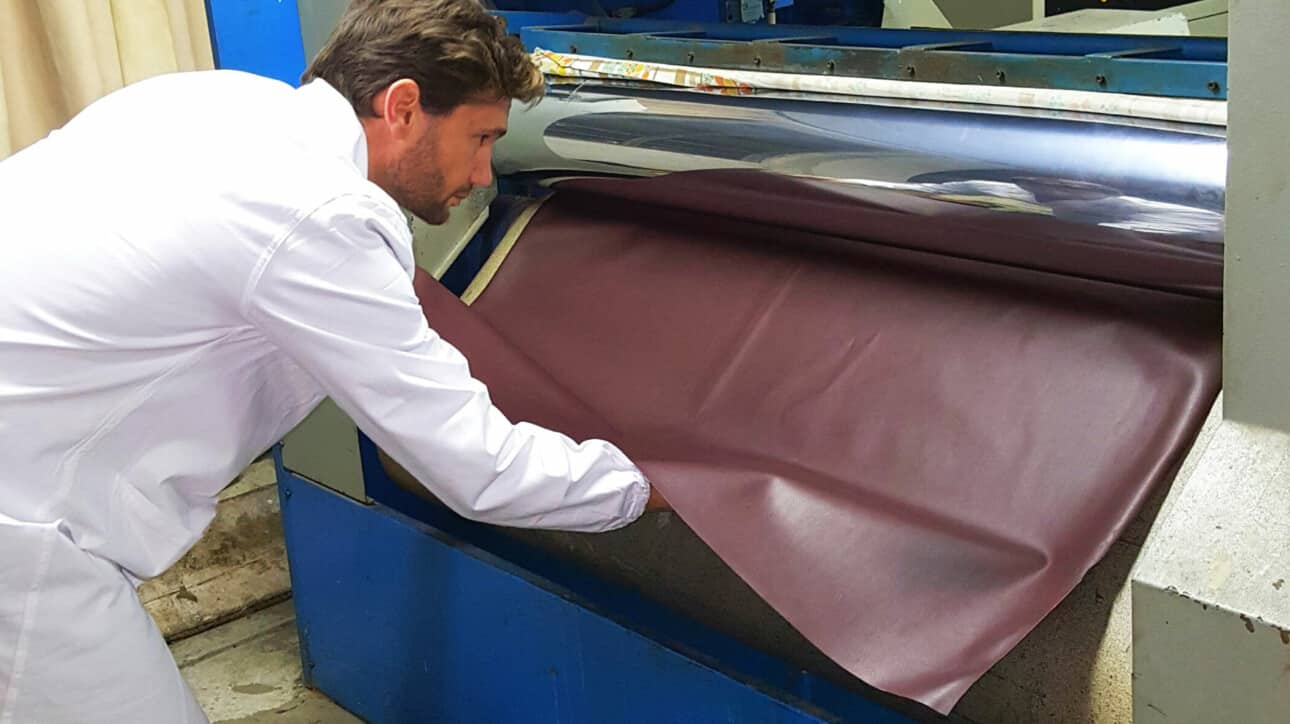 Q: How hard was it to get from concept to "real thing"?
It was very hard to turn the idea into a real thing. We carried out a scientific investigation on di erent agro-industrial plant-based matrices and after years of totally self-financed research we finally discovered that grape marc (that is to say the grape skins, stalks and seeds that remain after pressing the grapes in the wine making process) contains multifunctional components that are just perfect to be transformed into eco- sustainable technical fabrics.
Q: What role has the H&M Foundation Change Makers Awards played in your success?
We will always be grateful to the H&M Foundation Global Change Award for strongly believing in our project. They are supporting us to develop and accelerate our innovation with tailor-made skills and tools and helped us get prepared for the media attention. We won the first prize and received a 300.000 euro grant and this gave us the opportunity to scale up our idea faster.
Q: What's next for Vegea?
We are now producing the material in a pilot scale, continuing the research to improve the characteristics of the material and running the patent integration.
We are also working on the first fashion prototypes. In October, in Milan, at the prestigious location of "Leonardo's vineyards- Villa Atellani", we will showcase the first collection of garments, handbags and shoes that we will also use to talk about Vegea's philosophy and versatility during exhibitions and events of sustainable fashion.
Now we are looking for industrial partnerships with textile industries, distilleries and wineries in order to switch to an industrial scale production of Vegea as fast as possible.
Website:
Leather / Leather alternatives