2022, Our Experts
Landing A New Deal for Nature: What the Global Biodiversity Framework Means for Fashion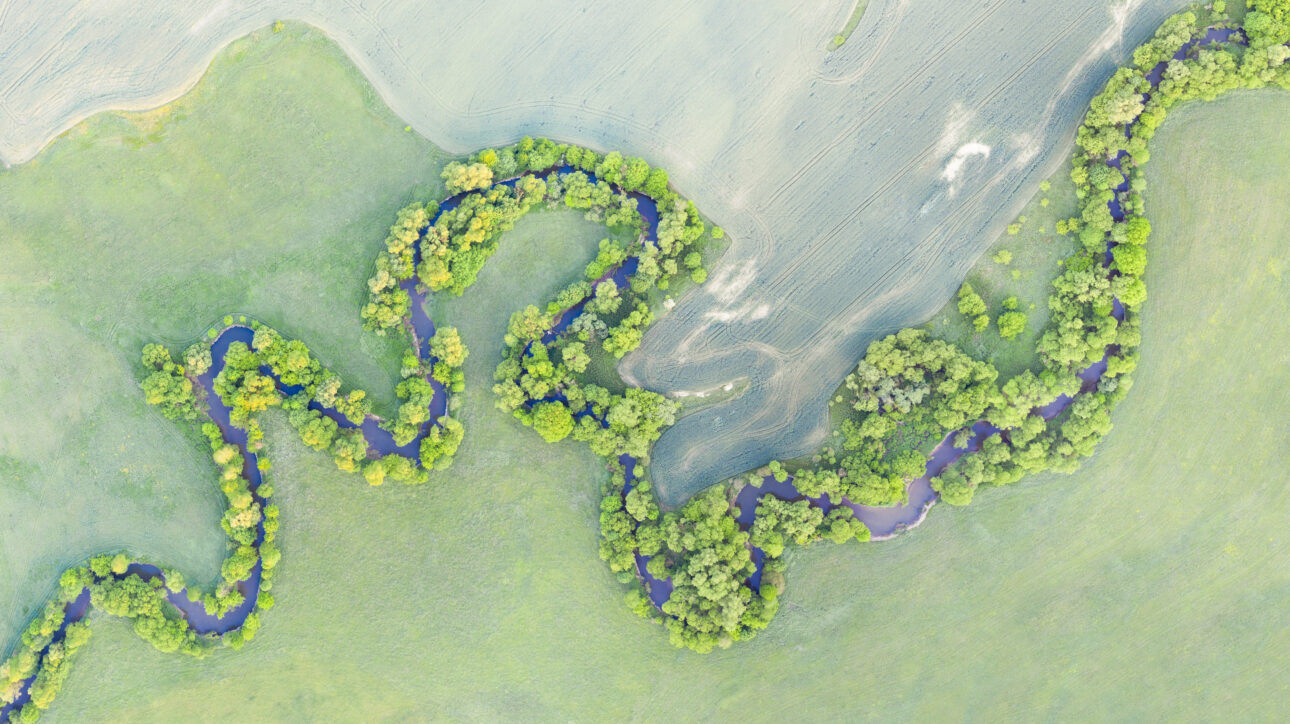 In a historic moment for nature, world leaders landed the Global Biodiversity Framework at the end of COP15 in Montreal, Canada. It has been positioned as a "peace pact with nature," by UN Secretary-General, Antonio Guterres, but what does it mean for the fashion, textiles, and apparel industry? Our Director of Industry Accountability and Insights, Liesl Truscott, shares her key takeaways.
Over the weekend, negotiations on the Global Biodiversity Framework (GBF) – which sets out the strategic plan for nature for the rest of this decisive decade – were finalized.
The last tweaks were achieved after a fresh set of high-level ministers joined the conversation for the last few days (December 17 to 19) of the United Nations Global Biodiversity conference (COP15).
In an extraordinary plenary that began on Sunday evening, in Montreal, and lasted for more than seven hours, countries wrangled over the final agreement. But did we get our "Paris Moment" for biodiversity in Montreal (as we did for climate in Paris at the COP21 in 2015)?
While the negotiations took some time, with walkouts by developing countries at mid-point, the final version of the GBF holds a level of ambition most participants feel they can work with. Here are our five key takeaways:
Financial flows and resource mobilization were big COP conversation starters, and core to the success of the negotiations. From redirecting environmentally harmful subsidies (calculated at over $1.8 trillion per year) to catalyzing private finance through public and philanthropic spending (with a higher risk tolerance), finance was at the heart of COP conversations. A whole day was dedicated to biodiversity and finance, during which 150 financial institutions representing $24 trillion called on world leaders to adopt an ambitious Global Biodiversity Framework. We saw the idea of market-driven "biodiversity credits" tossed around in many forums with a sense that they probably needed to happen, potentially "stacked" onto climate credits, but there was a healthy skepticism that quality is key. Not surprisingly, one of the large concerns shared amongst delegates is the need for enough resources in developing countries to truly mobilize action on the ground.
Mandatory disclosure through a strong Global Biodiversity Framework would set a powerful positioning, but the accountability conversation is happening. Over 300 companies signed the Business for Nature Make It Mandatory campaign ahead of the COP, which sent a strong signal that companies want a level playing field when it comes to disclosure and reporting on biodiversity. Target 15 of the GBF landed in a strong position (although reporting was not made mandatory). It is clear that the Taskforce on Nature-related Financial Disclosures will be the global framework for disclosure, and is going from strength to strength. In Montréal, TNFD announced multi-year funding (29 million euros over six years) from the government of Germany. This injection of funds came alongside Emmanuel Faber, Chair of the International Sustainability Standards Board (ISSB) signaling the intention of the ISSB to draw on the TNFD's approach as it develops a global baseline for sustainability reporting.  

Acting for biodiversity will be essential to meet climate net-zero goals, and in turn, net-zero opens the door for nature. For many companies, climate risk has breached the board room, grabbed the attention of the CFO, and penetrated conversations with shareholders, investors, and other stakeholders. While this emphasis on climate may have created "carbon tunnel vision" it got things moving for nature in the race to zero. The job now is to fast-track corporate disclosure frameworks and finance vehicles for nature, while being mindful of the lessons learned from climate. The added complexity of "nature" applied in local landscapes holds the potential to deeply regenerate the economy in a way that's equitable for Indigenous Peoples and local communities. At Textile Exchange, we have set climate and nature interdependencies at the center of our Climate+ strategy.

Indigenous Peoples and local communities are at the heart of driving the change that we need. To truly understand the depth of impact a company's supply chain has, we need to turn to the original protectors of nature. Bringing Indigenous Peoples and local communities to the decision-making table will help guide the holistic approach companies need to reach by 2030. The Indigenous voices here in Montréal have been mission-critical to an inclusive GBF. The good news is that Indigenous Peoples are ready to help, share their knowledge, and, in the main, forgive. Deep listening and trust are an opportunity for deep transformation, and an invitation the fashion, textile, and apparel industry must accept.

When it comes to biodiversity, implementation and location go hand in hand. We need to know, for example, where farmland and production activities rub up against sensitive biodiversity hotspots in the landscape or where they interfere with the movement of wildlife so we can target and prioritize implementation. For many companies, locating raw material production is challenging (and we can't wait for perfect data or targets), but we can move fast on a "no regrets" approach as advised by the Science Based Targets Network to move on addressing deforestation and investing in regenerative agriculture. Making sense of the plethora of tools and tech will be necessary to get the best out of the enormous amount of innovation in this space.
For the Textile Exchange team and many of our group of corporate members together in Montréal, this was our first COP. As a sector community, the fashion, textile, and apparel industry is not shying away from the big conversations, and we are eager to learn and collaborate. But we need to break down silos between different industries and impact areas too.
One important silo-breaker is the COP2COP roundtable stretching from the Climate COP27 in Sharm El Sheikh to the Biodiversity COP15 in Montreal. "In a time of growing uncertainty, the need for unity is greater than ever, says Farooq Ullah, Strategist at the B Team, and the power behind the COP2COP Collaboration. "There is a need for a new narrative on the potential of integrated approaches and solutions to the climate and nature crises, which must be underpinned by inclusive multi-lateral, multi-stakeholder, and multi-sectoral approaches."
All in all, it feels like we have enough ambition in the GBF to move forward with confidence that "nature matters." Many of us are ready and willing to contribute to a nature-positive future, but there is no place for solo efforts when it comes to our ecosystems. Now that we have a framework in place, coordinating our actions will be the key to our success.