Chain of custody tracks fibers at every stage of their journey.
Chain of custody ensures that claims about the fiber content in a final product, such as "organically grown" or "recycled," are accurate. It's important because raw materials often travel all around the world to be spun, dyed, woven, cut, and sewn. By having your product certified to a third-party content claim standard like ours, you can make sure that at every stage along this journey, all necessary measures have been taken to ensure that what goes in, comes out.
CCS
The Content Claim Standard asks for certification all along the supply chain.
The Content Claim Standard (CCS) is our chain of custody standard, and it underpins our whole standard system. According to the CCS, certification is needed at every stage of the supply chain. This involves an on-site audit, a document review, and then the awarding of a scope certificate, or SC. Each time products moving along the production chain are shipped, the certification body also issues transaction certificates, or TCs, to the producer and recipient.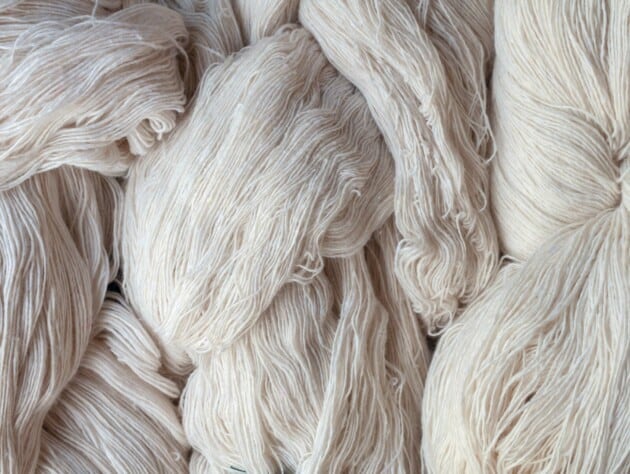 FAQs
If you have a question not answered here, get in touch with us directly, and we'll be happy to answer it for you.
How is chain of custody maintained in the standards system?
We use a chain of custody system, where all points in the supply chain up until the brand must be certified to make sustainability claims like "organic" or "recycled" about a product. We use a book and claim system with scope certificates and transaction certificates. Scope certificates verify that a company is qualified to produce certified products. Transaction certificates verify that specific products are certified to a given standard. We don't allow tracers as equivalents to this system but we're keeping a close eye on innovations in technologies.
I have partial chain of custody and my product does not qualify for labeling. How can I communicate about the standards and the efforts we are making?
If you do not have full chain of custody and can't make a product-related claim, you may still choose to make claims from the three other categories described in the Standards Claims Policy.
If you have a question not answered here, get in touch with us directly, and we'll be happy to answer it for you.
LEARN MORE
Explore the rest of our resources
Can't find what you're looking for? You can access all documents and webinars relevant to our standards through our knowledge center.