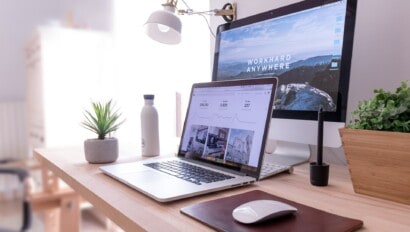 Logistics Coordinator – Mara Hoffman
Description
Mara Hoffman founded her label in 2000 after graduating from Parsons School of Design in New York City. The brand's approach centers on sustainable materials, processes, and production in order to improve and extend each garment's life. Hoffman commits to presenting collections devoted to color, each inspired by and in celebration of women.
Primary Goal:
To oversee the successful flow, allocation, and distribution of finished merchandise to all customers in a timely and compliant manner.
Job Description:
The Logistics Coordinator is to oversee and have a mastery of the finished goods cycle, vendor and customs compliance, and warehouse management. This role also oversees commercial customer service. Coordination with the Finance, Sales, Ecommerce and Production Departments is essential for success in this position.
Responsibilities/Requirements:
To ensure that all merchandise is in the warehouse on time, and that all orders are allocated and shipped before the cancel date. Shipping out partial orders and opening shipping windows early for department stores and majors when possible is highly desirable and advantageous for success. The process is considered "finished" upon submission of ASNs (when required) and transmission of invoices to wholesale customers. This role will also assist with the flow of ecommerce orders and returns.
Inbound/Outbound
Communicating with factories prior to EXF date.
Review the accuracy of production invoices and packing lists, and confirming with shipment #s.
For overseas factories, coordinating with our freight forwarder. For domestic factories, providing shipping labels along with scheduling pick-ups if necessary.
Submitting production invoices, TOP sample invoices and freight invoices to AP.
Coordinating with Production Team to update Wholesale/E-commerce Teams with shipment status.
Creating shipments in RLM and transmitting ASN's to Bergen Logistics WMS.
Manage Bergen Logistics (3PL), ensuring that all time requirements are being met for inbound and outbound services and that we are being billed accordingly for both wholesale and ecommerce. You will be the main point of contact between Mara Hoffman, Inc and the warehouse.
Create commercial invoices and all accompanying paperwork (SLI, SED, COO, ITN, etc) for international shipments.
Ensure all vendor compliance is followed including style master dissemination, finished goods compliance, and routing compliance.
Reviewing routing guide requirements for "majors", ordering special price tickets/hangtags, sending VAS (value added service) instructions to our warehouse and ensuring accurate execution. You will be in direct contact with the traffic and compliance departments for all majors.
RLM
This role is to have an understanding of RLM functions and to troubleshoot when issues arise.
Ensure data flow between RLM and WMS is working properly.
Coordinating with Sales Dept on all RAs and transmitting relevant ASN information to Bergen, and counting in received units.
A timely and complete month-end closing procedure is mandatory.
Facilitating with e-commerce warehouse inventory transfers.
Support PR/Marketing Sample/Trade Requests.
Updating Cost Sheets for freight & duty costs.
Logistical support for sample sales as needed.
Skills and Qualifications
2-4 Years of Inbound and Outbound Logistics experience, including routing department stores and other "majors".
Experience with ecommerce orders a plus
Experience working with Bergen Logistics or similar 3PL
Experience with RLM
Experience with Shopify+ a plus
Proficiency in Excel
Excellent written communication and interpersonal skills
Ability to work independently as well as part of a team
Mara Hoffman, Inc. is an equal opportunity employer and considers all applicants for employment on the basis of their individual capabilities and qualifications, consistent with applicable law and without regard to race, color, sex, gender identity or expression, age, religion, creed, national origin, citizenship status, sexual orientation, genetic information, physical or mental disability, military status or any other characteristic protected under federal, state or local law. We are committed to having a diverse and broadly trained staff, and welcome and encourage individuals from all communities to apply.