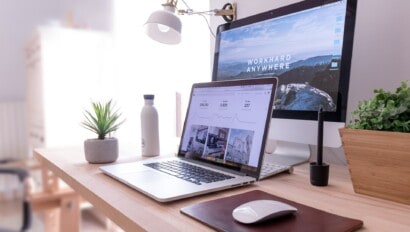 Manager materials sustainability apparel (M/F/D) (Dye and finishing expert) at Adidas
PURPOSE & OVERALL RELEVANCE FOR THE ORGANISATION:
This position contributes to adidas' mission to be the best sports company in the world by defining and developing sustainable materials and processes, which support sustainability initiatives aligned with the company's environmental targets. In addition, this position drives sustainable material concept innovation.
KEY RESPONSIBILITIES:
Act as a key consultant for sustainable concepts and materials, processes and environmental related topics.
Develop sustainable innovation projects in cooperation with material and technology providers and ensure their successful technical implementation and documentation.
Build and maintain a close relationship with internal stakeholders.
Provide latest information on sustainability and innovation by gathering intelligence from relevant sustainability forums, external organizations, conferences, fairs and competitor analysis.
Collaborate with cross-functional teams on sustainability topics and processes.
Identify suitable sources for new developments (aligned with material sourcing strategy) and work with suppliers to develop innovative sustainable materials and processes which meet commercial criteria and environmental targets.
Ensure that all selected materials are tested and approved in accordance with applicable calendar timelines.
Initiate appropriate laboratory and athlete testing to ensure quality and performance suitability of materials for intended end use.
Support the research and development efforts for innovative sustainable technologies in close collaboration with sourcing and key suppliers.
Ensure the availability of sustainable materials, which support the strategic sustainability goals .
Help represent adidas at environmental and industry conferences and support the relationship with external organizations and sustainability networks.
Be the representative of material innovation in cross-functional/divisional environmental projects.
KNOWLEDGE, SKILLS AND ABILITIES:
Advanced communication skills, especially when interacting with different levels of audience
Ability to create, plan and effectively deliver presentations in formal and informal settings
Ability to anticipate problems, define solutions and address issues
Ability to cope with change and ambiguity
Ability to collaborate in a matrix organization with multiple internal partners
Ability to accept and meet deadlines with strong planning and organization skills
Fluent English (verbal and written)
IT skills (e-mail, MS office)
REQUISITE EDUCATION AND EXPERIENCE / MINIMUM QUALIFICATIONS:
Master's degree or PhD in sustainable materials or comparable degree/education
Minimum of 5 years work experience in sustainability roles with emphasis on the textiles industry