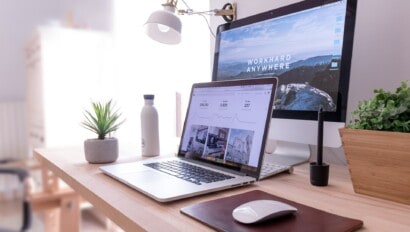 Sales and Business Development Manager
Open position: Sales & Business Development Manager
Haelixa is a multi-award winning, fast-paced ETH spin-off providing DNA-based solutions for reliable traceability of products and raw materials across supply chains. By fostering the development and market deployment of next generation DNA markers, we contribute to greater supply chain transparency and sustainability. We are currently looking for a new team member to join us on our journey!
As Haelixa's Sales & Business Development Manager you will be part of the Swiss team based in Kemptthal/Zurich and report to the management. If you are not based in Switzerland, we would still like you to come to the Haelixa offices 2-3 times per month. You will act as the first point of contact for our B2B clients in the textile and fashion industry (brands, manufacturers). Your role is to facilitate a seamless user experience and to always be there to help our customers – from on-boarding until retention and guide them to generate value through traceability.
Schedule: Full-time from May 1st, 2022, or other mutually agreed date.
Workplace: Kemptthal or hybrid. If you are not based in Switzerland, we would still like you to
come to the Haelixa offices 2-3 times per month.
Responsibilities:
Acquire new leads through network and events (online and physical)
Evaluate the business opportunity to qualify the leads
Nourish qualified leads to convert to customers and generate sales
Own the on-boarding of new businesses and ensure the successful fulfilment of client orders by providing assistance, guiding clients through implementation, troubleshooting their problems and collecting feedback
Support our existing clients to ensure the transition from early adopters (one time purchase) to regular/active users of our products and to establish long-term relationships
Activate happy customers to refer new leads and serve as case studies
Collaborate to improve the sale process and ensure the clients derive maximum valuefrom their purchase
Identify potential strategic partnerships to establish multipliers/new sales channels, establish partnerships (design set-up, negotiate terms etc.) and ensure their success
Embrace the opportunity to be a part of a growth story within a purpose-driven company
Shake many hands, but always high-five the team!
Requirements
3+ years sales related experience in the textile/fashion industry. This can include: B2Bcustomer success, sales, technical sales, in Tech company related to textile/fashion.
Technology background/understanding.
Knowledge of CRM tools is preferred.
Strong organizational and interpersonal skills.
Ability to work independently and to deliver on agreed KPIs on quarterly basis.
Passionate about working in a dynamic environment and within a small team.
Fluent in English.
Send your CV by email to: jobs_ch@haelixa.com