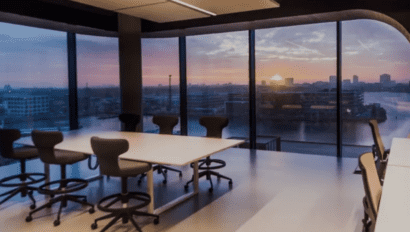 Sustainable Packaging Manager – PVH Corp
POSITION SUMMARY:
The Corporate Responsibility (CR) team's mission is to support PVH's brands, regions, and functions, to drive Fashion Forward for good. We aim to embed sustainable business into PVH's DNA – including strategy and visioning, culture, and business operations.
The Sustainable Packaging Manager will focus on advancing PVH's strategic objectives to meet PVH's environmental targets and position PVH to deliver sustainable products to our customers. This will include developing a global packaging roadmap to meet PVH's Forward Fashion target and external commitments, building cross-functional relationships to integrate environmental sustainability initiatives into business practices and managing related data and reporting requirements.
The successful candidate will exhibit excellent communication and project management skills, strong analytic capabilities, effective problem solving, and the ability to foster partnerships. Direct experience in packaging, climate action work, and business operations is strongly preferred.
PRIMARY RESPONSIBILITIES/ACCOUNTABILITIES OF THE JOB:
Drive progress against PVH's Forward Fashion Targets and external commitments for Packaging
Support the Senior Director of Sustainable and Circular Product to establish a clear roadmap to End Waste as part of PVH's Forward Fashion strategy and Forest Protection Policy (Pack4Good commitment). This includes phasing out single-use plastics across our on-product packaging and transit packaging by operationalizing initiatives in partnership with Brands, Supply, and Procurement

Establish a clear roadmap to identify sustainable polybag alternatives and replacements, test new materials and delivery mechanisms, and scale across global operations
Expand upon PVH's Sustainable Packaging Guidelines to equip internal teams with decision-making tools

Creation of materials to educate internal teams, streamline processes across global brands, and facilitate forums for cross-divisional sharing of best practices
Review new innovative materials or delivery mechanisms for polybags from a corporate responsibility lens to ensure we are not greenwashing when making claims
Manage partnerships with key multi-stakeholder Initiatives such as How2Recycle, Canopy, and Fashion Pact
Evaluate our current programs and benchmark industry best practices to help inform go-forward opportunities to improve packaging sustainability
Represent PVH in external forums to drive industry alignment
Measure, monitor, and report progress toward external commitments
Manage data collection for reporting and baselining of key performance indicators related to packaging consumption including on-product packaging (hangtags, collar stays, etc.) and transit packaging (cardboard boxes, polybags, etc.)
Support the data analysis and writing to communicate program developments and achievements through various reporting mechanisms, such as the annual PVH CR report, Sustainable Apparel Coalition's Brand and Retail, Fashion Pact, and other key industry surveys
Work closely with cross-functional leaders and external consultants to systemize and streamline PVH's Packaging Baseline and identify opportunities to leverage internal data to reduce reporting needs
QUALIFICATIONS & EXPERIENCE:
Experience: At least 5 + years of relevant experience
Education: Bachelor's degree required
Skills:
Strong interpersonal skills and ability to foster and maintain collaborative relationships with team leadership, external business partners, industry peers, and overseas teams
Business acumen to partner with all brands, commercial regions, and corporate functions
Strong problem-solving abilities with a solutions-oriented mindset
Proven ability to work creatively and analytically to deliver results
Excellent communication skills, both verbal and written
Ability to explain complex data and content in a clear and impactful way with target audiences in mind
Proficient in using MS Excel to combine and analyze data from various sources, and generate reports and graphics
Advanced proficiency with PowerPoint
Proven ability to thrive in a team-oriented environment
Knowledge of the apparel industry, consumer goods industry, product development, or supply chain preferred
Experience with packaging materials or innovations and/or recycling schemes preferred
Experience working with sustainability certifications preferred
#LI-YN2
#LI-Hybrid
PVH Corp. or its subsidiary ("PVH") is an equal opportunity employer and considers all applicants for employment on the basis of their individual capabilities and qualifications, consistent with applicable law and without regard to race, color, sex, gender identity, or expression, age, religion, creed, national origin, citizenship status, sexual orientation, genetic information, physical or mental disability, military status or any other characteristic protected under federal, state or local law. In addition to complying with all applicable laws, PVH also has a strong corporate commitment to inclusion, and diversity and to ensuring that all current and future PVH associates are compensated solely on job-related factors such as skill, ability, and educational background, work quality, experience, and potential. To achieve these goals, across the United States and its territories, PVH prohibits any PVH employee, agent, or representative from requesting or otherwise considering any job applicant's current or prior wages, salary, or other compensation information in connection with the hiring process. Accordingly, applicants are asked not to disclose this salary history information to PVH