Reports
Biodiversity Landscape Analysis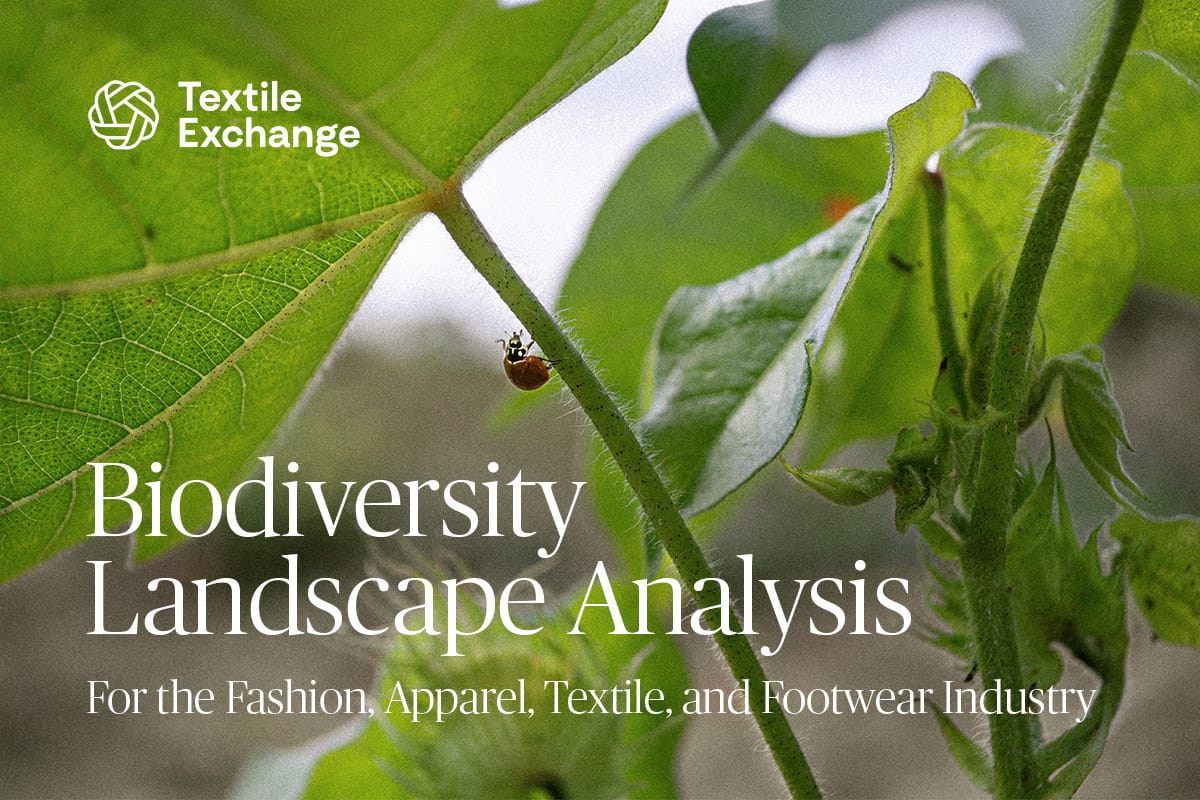 Fashion, textile, and apparel companies are intrinsically responsible for protecting biodiversity.

The world is currently experiencing a severe "biodiversity crisis." This is primarily caused by human activity, leading to what scientists refer to as the "sixth mass extinction." In 2023, biodiversity loss was recognized as the fourth-biggest long-term global risk by the World Economic Forum.

While the industry's sustainability efforts have mainly been focused on climate action, organizations are increasingly recognizing that climate and nature are two sides of the same coin. Since so many of the materials used by the fashion, textile, apparel, and footwear industry come from the land, companies have a vital opportunity to not only reduce harm and mitigate risk, but to actively protect, restore, and regenerate natural ecosystems.

The Biodiversity Landscape Analysis for the Fashion, Apparel, Textile, and Footwear Industry was created by Textile Exchange and the Fashion Pact, in partnership with Conservation International and supported by Biodiversify – aiming to align companies on their journeys toward protecting and restoring nature.
READ
Read the full report
Focusing on raw materials produced in agricultural systems, the report synthesizes the broad state of play on biodiversity action in the industry. It aims to spur companies forward with relevant methods and actions by consolidating and condensing the wealth of tools, methods, frameworks, and standards available.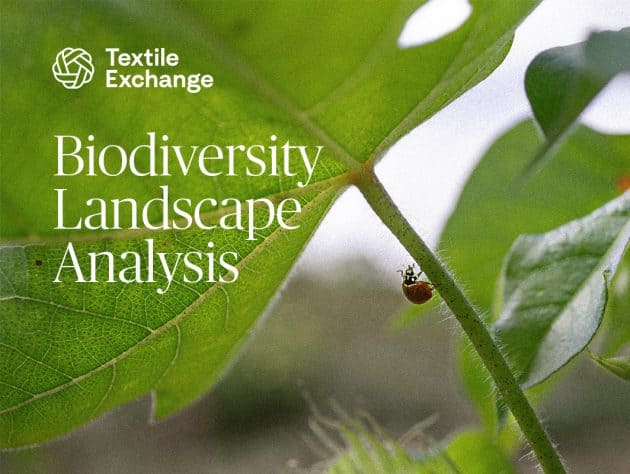 Discover the key takeaways
Fashion depends on nature. While sourcing decisions directly impact biodiversity, companies also have an opportunity to protect, restore, and regenerate it. Doing so is vital to securing a more resilient future—not just for the sake of the industry and the fibers and raw materials it sources, but for Earth's ecosystems too.


Targets can help guide the direction of travel. The Biodiversity Landscape Analysis is intended to complement the initial and forthcoming technical guidance on setting biodiversity targets and strategies currently under development within the Science Based Targets Network (SBTN).


Diversity in perspectives and on-the-ground input is key. Drawing on interviews with a range of industry players, including farmers, suppliers, supplier groups, brands, certification organizations, consultants, and more, the report helps companies understand core definitions and concepts, as well as how to apply them to achieve positive biodiversity outcomes.


There is no single solution, but there are some common next steps to take. Going forward, Textile Exchange, The Fashion Pact, and Conservation International call on companies to take a science-based approach to inform decisions; recognize the need to act on a landscape level – considering the areas in need of protection, restoration, and regeneration; accept that there is no one-size-fits-all solution for biodiversity; and take a continuous improvement approach, building strategic collaborations at all levels to enable impact at scale.