2023, Our Experts
Mapping Out the Road to a 45% GHG Reduction for Fibers and Raw Materials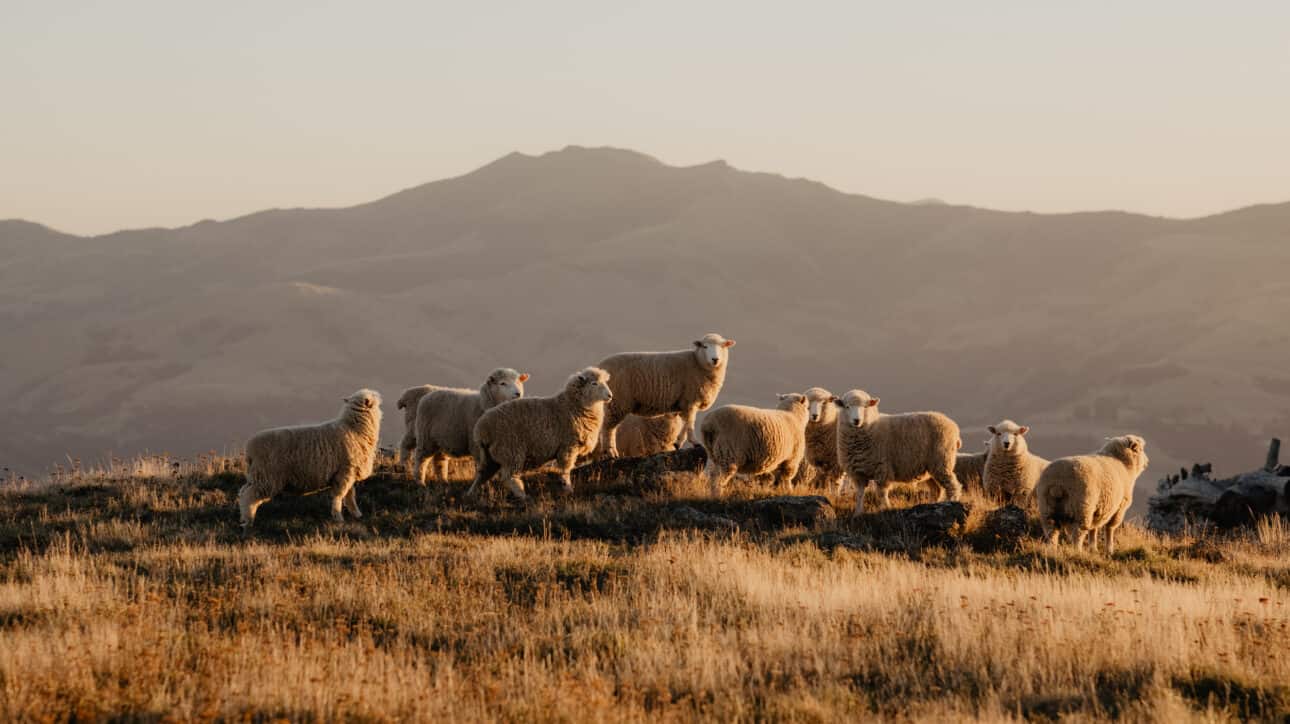 Our director of Fibers and Materials, ​​​​​Megan Stoneburner, outlines the need for a holistic approach to achieving a 45% reduction in greenhouse gas emissions while protecting biodiversity and water, and improving soil health across strategic fiber types.
The clock is ticking. If fiber production and consumption continues at its current rate, the fashion and textile industry will not meet our shared Climate+ goal. We will fall short of the 45% drop in greenhouse gas (GHG) emissions we aim to reach by 2030, and we will not have played our part in climate action to the level we're capable of.

Decisive action is necessary. But the reality of the present situation is that there are gaps across all fiber categories. Simply put, there are things we don't know. But there are things we do know, and our report, "Fiber Pathways: The Road to a 45% Reduction" defines a direction of travel which, if followed, will start the transformation of the industry, the successful achievement of our Climate+ goals, and a more responsible future for everyone.

Based on our modeling, even if current and existing, proven solutions available in the market reach 50% of total fiber and raw materials production, the savings in GHG emissions will only account for a third of the total reduction targets set. That's why material substitution is just the first of three necessary levers to pull to reach our targets on time. Beyond substituting for preferred, proven raw materials, the scaling of innovation, and the slowing down of continued growth in the annual production and consumption of new raw materials, are needed.

The industry must focus on strategic fibers, too: those that represent the majority of the total global fiber volume and greenhouse gas impact. These include polyester, cotton, wool, bovine leather, nylon, and MMCFs, such as viscose.
---
Improving the data that guides sourcing decisions
Right now, data widely used to draw comparisons between the impacts of these fibers and guide sourcing decisions needs improvement. As written in the Fashion Charter for Climate Action's "Identifying Low Carbon Sources of Cotton and Polyester Fibers" report, "The mapping of current LCA landscape for cotton and polyester (PET) revealed key data gaps, inconsistent modeling approaches and lack of standardized methodology, which makes it inappropriate to compare the environmental performance of one fiber over the other."

Overall, datasets lack geographic variability and transparency, and in general, existing LCAs are not comparable due to the following overarching issues:
Inconsistent time period of data collection
Credits applied for biogenic carbon stored in the product
Implication of choice of LCA software and use of different LCA databases
Use of different LCA methodology
LCA methodology, when applied to raw materials used by the apparel, textile, and footwear industry, has some key limitations as it stands today. It does not capture all impact areas such as soil health, biodiversity, animal welfare and social impacts; can be cost-prohibitive and resource intensive; there can be significant variability in the scope of what is covered as well as in other assumptions that are made; system boundaries defined for LCA studies can vary within and across fiber types, and results from LCA studies can be present in multiples ways (e.g., "global averages" or regional impacts).

Most of the LCA data collected is at the global level and thus, not a full representation of country or regional production. So, we must recognize data quality and what the data covers. That's why we're developing an LCA+ approach to give the industry a more holistic way to fill key gaps in LCA data and methodologies, while also investing in the identification of additional impact data approaches to address other important impact areas not covered by LCA methodology today, such as biodiversity and soil health.
---
Slowing down growth in the production and extraction of new raw materials​​​​​
It's also key to recognize that right now, the sheer amount of new raw materials being grown, produced, or extracted is a barrier to achieving the level of reduction needed. This volume is increasing year on year, but to reach a 45% by 2030, it needs to slow down significantly. If this area is neglected, any progress in the remaining areas will count for little.
Action here varies from fiber to fiber, but in every case, increasing the volume of feedstocks—the raw material used for the process and manufacture of fibers—made from waste will dramatically limit the need to produce. Additionally, to start creating value outside of producing and extracting new raw materials, we must support systems that extend the usable life of garments such as resale and repair.

At the design level, creating clothing with durability, longevity, recycling potential, and other circular end-of-life qualities in mind is key. Designing with a purpose is the first step towards responsible creation, and that can have a ripple effect across an entire supply network.
---
Sharing the responsibility across the supply chain
Government engagement can support and enforce waste reduction and collection to help scale recycling efforts and technologies. Informed policy and regulation allow for the rapid development of systems and mechanisms to level the playing field, and create true systemic change.

But no one organization can do this alone. The responsibility for gathering data, improving data quality, designing for longevity and circularity, and investing wisely falls on all of us, across the fashion, apparel, and textile industry. We face a global challenge which by definition involves everyone and tackling it must therefore involve everyone as well.

There are no silver-bullet solutions for systems change, and this transition comes with both risks and rewards. All too often, this financial burden falls on those furthest away from the final product. Putting the pressure on farmers, growers, and producers won't lead us to sustainable change–instead, it's about ensuring that those at the beginning of the supply chain are rewarded and valued for positive change that impacts the entire industry.

We need to make the most of our existing efforts, across all programs and schemes, and look to opportunities to strengthen them, maximizing the potential for beneficial outcomes. We need to secure supply and consider climate adaptation and resilience measures. And we need to incentivize scalable solutions that reward our partners on the ground, at the farm level, who are at the forefront of the movement.

For all this to happen, we must form new kinds of partnerships and new ways of working: closer collaboration, greater innovation, and a firm shared commitment to standing side by side in playing our parts. The time for working in isolation, for treating problems as standalone and abstracted from the whole, is over.

Now, we have to view our absolutely critical work in its proper context, setting exploitative competitive business models aside, and approach climate action with the whole system—including the communities affected—in mind.
---
Learn more

In our report, "Fiber Pathways: The Road to a 45% Reduction," we've provided clear guidance on actions to take and areas to focus on by strategic fiber type: polyester, cotton, viscose, and wool. We uncover what we know as an industry, what we need to solve for, and which specific solutions we need to pilot, advance, and commercialize. Leather and nylon will be included in the next phase as we continue to build upon this work.

Each year, we will expand on our guidance as we learn and make progress, solve for gaps, and identify new opportunities to move forwards. This is just the start of an evolving roadmap, but now is the time to start aligning and acting on what we know can move the needle.