2023, Conference Sponsors
Discovering Insider Insights on Textile-to-Textile Recycling with Södra, Kipaş & Säntis, and Eastman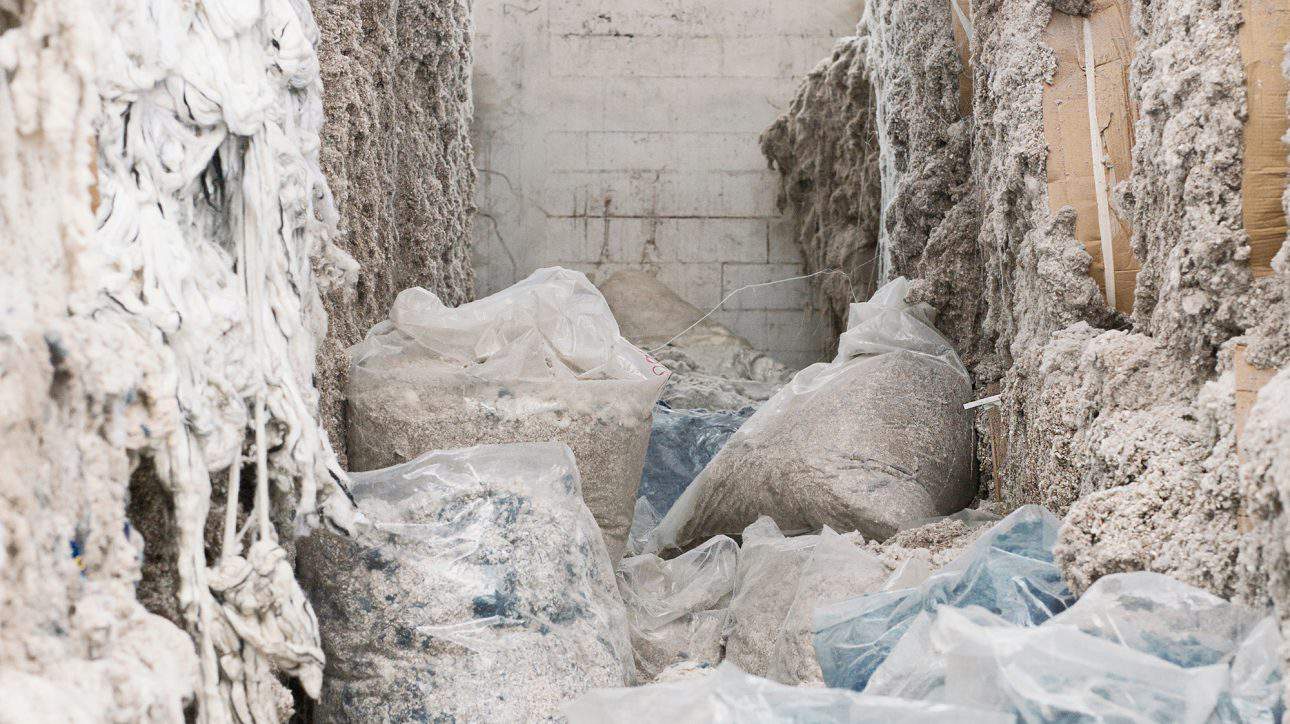 Image: RAY VÁZQUEZ

Three of our sponsors for the Textile Exchange Conference 2023 – Södra, Kipas & Santis, and Eastman – are all leading organizations in the textile recycling space.

We spoke with the three companies to get an insider perspective on their latest innovations, the key challenges and opportunities they see today, and the importance of collaboration in scaling circular solutions.
Södra
Founded in 1938, Södra is a cooperative of 52,000 family foresters in southern Sweden who specialize in producing products from renewable, certified resources: their forests. The company also invests in initiatives such as OnceMore® – an innovative approach to industrial-scale textile waste recycling, combining post-consumer textile waste with renewable wood to produce high-quality textile pulp.
How can actors along the entire value chain participate in scaling circular solutions?
If we are going to make a real difference to the circular textile industry, collaboration at all levels is essential. Starting at the national level, we need legislation mandating the creation of textile recycling infrastructure.

What do most people do with an old shirt? Usually, they throw them in the bin, as they don't know what else to do. Therefore, we need accessible, easy-to-use collection and sorting facilities – like those we already use for household waste. Once we have the infrastructure, we then need to educate consumers on the importance of playing their part, so they use the facilities regularly and correctly.

We're seeing more and more retailer initiatives incentivising consumers to recycle their textiles at the point of sale. This is promising, but it's just the start. Currently, we cannot take a mixed bin from a retailer containing bags, shoes, belts, and used textiles. We need far more collection points, and we need the textiles to be sorted.

This means everyone in the value chain has a responsibility here, from legislators and brands to textile manufacturers and raw material suppliers. We need to join forces wherever possible and engage with what we call Return, Revive, Reduce. Return means establishing a network of services to gather the materials. Revive means giving new life to post-consumer textile waste by combining it with cellulose from sustainably managed forests, and Reduce means designing products that are recyclable and biodegradable in the first place – so we don't feed the problem.
How should producers be thinking about recyclability at the design stage?
Again, collaboration is key. Brands need to communicate with raw material suppliers about expectations, performance, and recyclability.

Garment labeling needs to be transparent and informative. What should the consumer do with the garment when its first life has ended? How can it be recycled? Which parts might not be recyclable?

Designers also need to ask themselves whether a non-recyclable component is truly necessary. Mono materials are easier to recycle, but they're not always the best option. For example, it's easier to justify several components for a high-performance garment with a life expectancy of 15 years, than for a shirt that will be worn just a few times. Does the shirt really need a non-recyclable trim? These are the questions to ask at the design stage.
What are the main goals for OnceMore® in the next 5 years?
Our company was founded almost a century ago, but we're just at the start of the journey toward creating a more sustainable, circular textile business model.

In a relatively short space of time, we've taken OnceMore® from an idea in our labs to a viable sustainable textile fiber. In our view, the success of OnceMore® lies in the fact that we control the wood supply from seedling to finished product.

We're planning to increase capacity, with a new production facility scheduled for 2027. By then, the aim is to offer a textile fiber that is 50% post-consumer textile waste and 50% sustainably sourced wood. We will have the technology in place to separate trims, and we plan to expand our current scope of handling white and pale polycotton blends to include colored materials too. We are also working on more materials like elastane.

Overall, we hope to continue working with and supporting brands, retailers, and recyclers to improve recycling facilities, while helping to educate consumers too.
Kipaş & Säntis
Through their long-standing partnership, Kipaş Textiles and Säntis Textiles have developed RCO100 – a 100% recycled yarn and fabric made from cotton waste. Based in Kahramanmaraş, Turkey, Kipaş Textiles has a production capacity of 80 million meters of fabric per year and 330 tons of yarn per day, making it Turkey and Europe's largest integrated manufacturer of yarn and fabric. Säntis Textiles is a family-owned and run Swiss company specializing in technology and fabric development and sourcing, and are responsible for inventing and developing the RCO100 technology.
What was the importance of your partnership in accelerating the production of 100% recycled cotton yarns from cotton waste?
Our partnership has evolved significantly since we began our journey together. However, even after years of working together, we continue to inspire one another, and our partnership is key to helping drive toward our goals. Stefan, the owner of Säntis Textiles and Halit, chairman and director of Kipaş Holdings, share the same values as leaders. They are both driven by an approach that is efficient and solution-oriented, striving to overcome the challenges of textile-to-textile recycling.

From the beginning, Stefan established a friendship to bring his innovation directly to Kipaş. While this is a relatively rare move for innovators to make, we believe this kind of collaboration is key for unlocking industry progress. Working in this way means that we can take a holistic approach, drawing on and maximizing each other's expertise. For example, Kipaş' Research and Development facilities allow us to drive forward the highest standards for recycled cotton, and Säntis' technology means we can find the best ways to spin our RCO100 yarns directly from the machine systems.

All in all, our partnership has played an essential role in enabling us to accelerate the production of 100% mechanically recycled cotton. We hope we can serve as an example for the fashion, textile, and apparel industry, highlighting the expanded possibilities that come when we look to alternative models that prioritize collaboration over working in isolation.

Looking forward, our main goal is to continue to make recycled cotton accessible to the industry through the RCO100 umbrella brand, while working to educate the whole supply chain on the importance of building close and genuine relationships with partner companies to help pave the way to a more sustainable and circular textile industry.

What is next on the horizon for Kipaş and Säntis?
Launching our RCO100 machine system as fully commercial at ITMA in Milan was a real highlight this year for both companies, although the RCO100 100% recycled cotton from Kipaş has been fully commercial since 2019. Looking to the future, as Säntis Textiles licenses the RCO100 brand of textiles and technology, we are planning to expand the system, launching more components and modules such as elastance extractors and a FibreTrace® dosing system.

As always, our key focus will be on maintaining the highest quality possible with all our textile-to-textile recycling products and processes. We are proud to never settle for downcycling, whereby the recycling process reduces the quality of the result.

In the coming years, we hope to see our RCO100 machine system introduced in more supply chains, increasing the availability of more sustainable fibers, yarns, and fabrics to overall reduce the industry's reliance on virgin resources, chemicals, water, and energy.
Eastman
Eastman is a material innovation company spanning a range of sectors, from agriculture and transportation to textiles. The company has created Naia™ Renew, a fiber made from 40% waste materials (recycled content is achieved by allocation of recycled waste material using an ISCC-certified mass balance process) – using Eastman's patented carbon renewal technology – and 60% wood pulp, sourced from sustainably managed pine and eucalyptus forests and plantations.
What are the unique benefits of Eastman's patented approach to recycling that uses carbon renewal technology?
Using our patented molecular recycling technology, we transform waste that would otherwise go to landfill or incinerators into biodegradable fibers. This patented process means we can break down the waste material to its basic molecules, which are then converted into acetic acid, which is a core feedstock in the production of Naia™ Renew acetate fiber (40%). This technology is capable of recycling blended waste materials, which otherwise represent a major challenge to scaling circularity in the textile industry.

Our approach is to target waste streams that cannot be recycled through traditional mechanical recycling systems. Today, we use a variety of feedstocks, with one example being post-consumer carpet textiles sourced from California.

Through this advanced recycling process there is no compromise on quality, and the output has virgin-like performance. We are proud to have achieved a 35% reduction in carbon footprint with Naia™ Renew compared to our traditional Naia™ products.
With the wood pulp used to make Naia™ fibers, what does Eastman do to not only prevent deforestation of protected forests, but also to actively restore and regenerate?
The air we breathe is dependent on our forests. Forests are carbon storage powerhouses, so preserving them is critical for conserving watersheds, avoiding soil erosion, protecting biodiversity, and stabilizing the climate.

Aligned to Canopy standards, Eastman's dissolving wood pulp sourcing policy prohibits the sourcing of dissolving wood pulp from controversial sources, endangered species habitats, illegal forestry, and forestry in violation of traditional, community, and/or civil rights. Our policy is to promote sustainable forest management practices and reduce ecological and environmental impacts in the supply chain.

We teamed up with our wood pulp supplier Georgia-Pacific Cellulose and Longleaf Alliance to provide 60,000 longleaf pine seedlings to Torreya State Park in Northwest Florida. This was all part of a larger effort to restore important longleaf habitats that provide homes to endangered, threatened, and at-risk species, as well as help protect Florida's water quality. The Torreya State Park site was chosen because of the devastation in the area from Hurricane Michael in 2018.

One of our sustainability goals is to actively engage in advocacy and programs to protect forest ecosystems and support thriving communities through membership and contribution to MMCF initiatives, while following the principle of Free, Prior and Informed Consent. This year, we announced a partnership with Bracell, one of our wood pulp suppliers, and SOS MATA Atlantica, a Brazilian-based NGO. Together, we are contributing to Forest of the Future program in the Atlantic Forest region.
What role does collaboration play in helping Eastman to develop innovative material solutions?
Collaboration means everything to us, and we recognize that driving forward viable solutions is only possible if we collaborate.

For example, our 2025 goal is for more than 25% of our recycled content to be derived from waste materials. To achieve this, we need to see systematic changes in collecting and sorting, which in turn require active engagement with multiple value chain players. Partnering with strategic initiatives such as Fashion for Good's Sorting for Circularity USA and Accelerating Circularity's Alliance for Chemical Textiles Recyclers (ACTR) is vital for helping us to advance large-scale textile circularity.

Last year, we launched Naia™ Renew ES (Enhanced Sustainability), which is made with 60% recycled content – 20% recycled cellulose and 40% waste materials. This innovation was made possible through our collaboration with partners throughout the value chain.
Thank you to all of our Textile Exchange Conference 2023 sponsors.