2023, Conference Sponsors
Talking Transparency with the U.S. Cotton Trust Protocol and USB Certification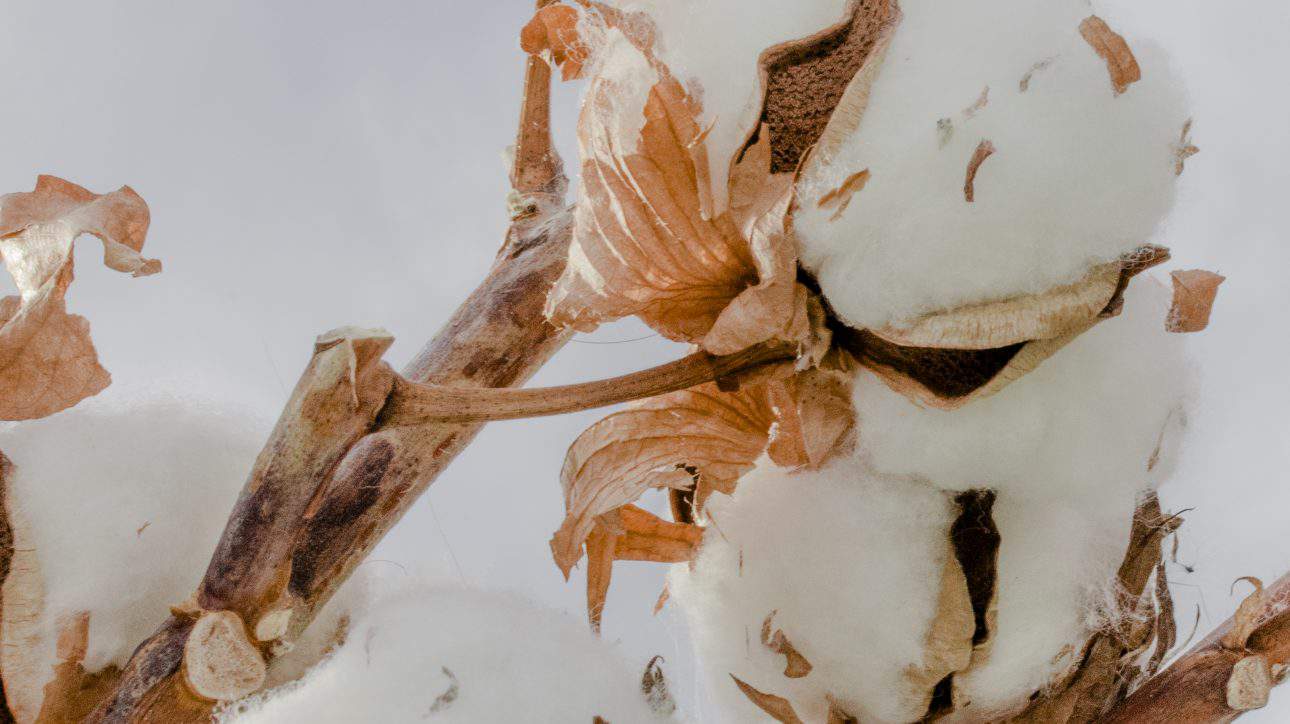 Image: MYRIAM BOULOS

We spoke with two of our sponsors for the Textile Exchange Conference 2023 – the U.S. Cotton Trust Protocol and USB Certification – exploring the issue of transparency in the fashion, textile, and apparel industry today.

Here, the organizations share their expertise and reflect on what best practice looks like within their field, from regenerative cotton production in the US to certification services in global supply chains.
U.S. Cotton Trust Protocol
Launched in 2020, the U.S. Cotton Trust Protocol was designed to help make transparency a reality for cotton in the US. The program is built on a foundation of robust data capture, aggregation, and reporting, striving to help farmers produce cotton using more sustainable and responsible techniques.
What is your role in helping to improve farm-level transparency for regenerative agriculture in the US?
An increasing number of US cotton growers are beginning to incorporate regenerative agriculture into their growing practices. While the benefits are substantial, successfully adopting regenerative principles requires a shift, not only in farming systems but in mindsets too.

As part of our mission to make farm-level transparency a reality, the Trust Protocol measures four areas of regenerative agriculture and reports them on annually. These areas include minimizing soil disturbance, maintaining living roots in soil, continuously covering bare soil, maximizing diversity with an emphasis on crops, soil microbes and pollinators, and integrating livestock where possible. This data is then shared with growers to help inform decisions as they work to continuously improve. We are currently the only sustainable cotton program that measures and verifies this farm-level data.
How does agricultural technology help to enable farm-level transparency?
When it comes to agricultural technology, our data indicates that 89% of Trust Protocol growers are utilizing precision agriculture. This includes irrigation methods, such as drip irrigation and soil moisture sensors, which help farmers deliver water directly to the root zones of plants, reducing water wastage, including runoff and evaporation.

Remote sensing technologies such as satellite imagery and drones equipped with multispectral cameras can provide detailed information about crop health and water stress, and access to weather data and forecasting can help cotton growers make informed decisions about when to irrigate. They can align irrigation schedules with weather patterns to avoid unnecessary watering during periods of sufficient rainfall.

The Trust Protocol measures and verifies the data that these growers input into the system across our six key sustainability metrics. Combining this verified cotton production data with supply chain transparency delivers the assurance brands and retailers need to give evidence of their responsible sourcing practices and demonstrate progress toward environmental targets.
What is the biggest barrier to achieving full transparency in US cotton production, and what is needed to overcome it?
Achieving full transparency in US cotton production is an ambitious goal, but it is one that we are dedicated to helping the industry achieve. Advancement in technology to help trace the journey of fibers through the value chain is just one of the opportunities we see for the industry to become more transparent.

For example, the Trust Protocol creates a digital chain of custody that gives brands and retailers visibility into where their products are made. Brands and retailers can see all stops along the journey in a Traceability Map, which shows the names and locations of all participants in a specific products' production processes.

As our cotton is ginned, we capture each bale's unique Permanent Bale Identification (PBI) and gin weight, which is verified against a USDA master list for authenticity and non-duplication. Once verified, a digital token, called one Protocol Consumption Unit (PCCU) is minted for each kilogram of Protocol Cotton fiber. All in all, it is vital that our systems are designed with built-in assurance.

Overcoming barriers and achieving full transparency also requires collaboration among industry stakeholders. That's why we've designed our program to integrate with other trusted initiatives so members can be confident in their partners. We are also working to enable members to make the most of our system while still leveraging their own trusted solutions. Our aim is that this will lead to increased innovation across industries and provide a more unified approach, with all working towards a shared goal of full transparency.
USB Certification
USB Certification has been providing certification and auditing services since 1998, covering standards for textiles, agriculture, food, management systems, and more. Based in Turkey, USB Certification is committed to helping certified organizations to continually improve through an independent and impartial audit approach, driving towards a vision of sustainable growth for global supply chains.
What are the biggest changes you've seen over the years in the world of textile certification?
Now that we are seeing greater awareness of the impacts that different fibers and materials have on our planet, consumer demand for specific claims such as organic and recycled content is increasing with each passing pay. While this is in many ways a positive trend, this rise in demand also means heightened risk in terms of the integrity of claims.

With this change, it has been vital for certification bodies like us to adapt. For example, additional checkpoints are needed to ensure verification of compliance with current requirements. Then, to ensure competency of certification bodies' personnel, robust management systems are essential. Overall, managing these complex and evolving certification needs means that certification bodies must continue to invest in infrastructure, technology, and other resources.

We see this increased volume of material claims in textile certification as a testament to the trust that consumers have in these programs – and a willingness to make more sustainable choices. At USB Certification, we are very aware of this trust, and maintaining it is a key focus of our roadmap looking forward.
Why is it important to foster strong relationships along the whole supply chain, and what does this look like in practice?
Fostering and strengthening relationships with all tiers of the supply chain is key if we are to effectively tackle the challenges of textile certification implementation. Collaboration plays a major role in ensuring all are aligned on the philosophy and key objectives of these programs, and certification activities should always strive to remain focused on our collective aims as an industry.

To achieve this, certification bodies should be engaging with industry associations, legal authorities, academics, and other stakeholders who can help to reinforce trust in these programs. Policymakers at both the national and regional level are also pivotal in raising the bar for technical requirements.

Certification bodies must play their part in supporting this by taking an approach of continuous improvement. At USB Certification, we recognize the need to look ahead and do all we can to support the future workforce, who will be an integral part of the supply chain. For that reason, we are engaging with various stakeholders to create programs designed to empower young professionals to get involved with sustainable certification. We hope this will help to encourage a new generation of professionals to join our industry and help to drive forward our collective goals.
What is the most common obstacle preventing fashion, textile, and apparel companies from gaining certification, and how can they overcome this?
To prepare for potential obstacles, companies in the fashion, textile, and apparel industry need to be aware of the challenges that may come with obtaining different types of claimed materials.

Due diligence in global supply chains is another important dimension to address. Buyers should be aware of the risks related to specific claimed materials when sourcing, and directly engaging with raw material producers is always a strong starting point. Any system that cannot account for these risks will not be able to sustain its certification for long.

We would also suggest that companies make the most of available industry incentives, which can help to relieve financial pressures and give the supply chain some breathing room. This is invaluable for helping companies to allocate the necessary resources for staff training, as well as the overall process of designing and managing these programs.
Thank you to all of our Textile Exchange Conference 2023 sponsors.