AltMat is a material science company manufacturing bio-materials from agricultural and industrial waste. AltMat's circular technologies produce plug-and-play natural fibers and yarns that maximize eco-sustainability, performance, and economics. The versatility and rich natural feels of Alt materials allow for wide applications from clothing and footwear to interiors and non-woven. The company lives by its inclusive and regenerative practices throughout its agriculture and textile supply chain.
What inspires and excites you about your work?
We as an industry are clearly aware that we need better materials. The speed and intensity at which climate change clock is ticking, we do not have the luxury to demand anything lesser than ambitious, wholistic, science backed Sustainbility. And we understand that Brands often find it tough to strike chords of viability, ease of execution and scalability on this route. We are changing this. When we transform waste into value, we focus on varied aspects from farm level to manufacturing designs, material performance to scalable execution. This allows us to provide ambitiously sustainable, viable and scalable biomaterials at scale. And this possibility that we can help the industry propel into sustainability for decades to come excites me.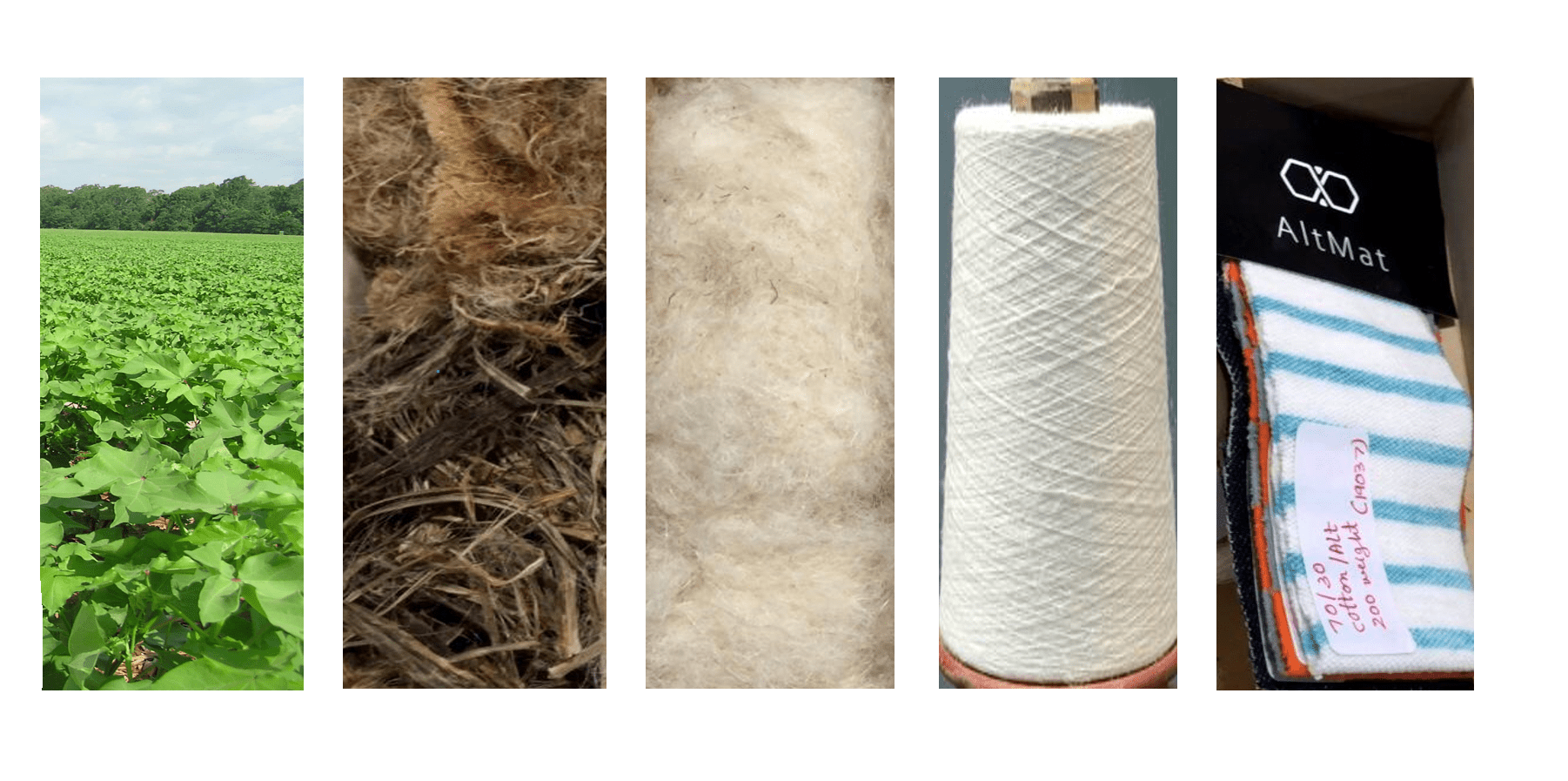 Tell us about your latest news and your plans for the future.
After successful pilots, in the last 6 months we successfully tested industrial scale production and compatibility with actual production lines across supply chains. We are now all set to make the industrial scale unit go live in July 2021. With excellent market interest, we are working on more committed brand alliances for active adoption of Alt materials and contribute towards the 2025 science backed sustainbility target of brands. Our antifragile manufacturing design enables us to put more process hubs globally led by strategic alliances. On the backend we are actively working on aligned waste to biomaterials technologies. In a nutshell, we are eyeing strategic partnerships led mainstreaming of our highly sustainable materials and tech.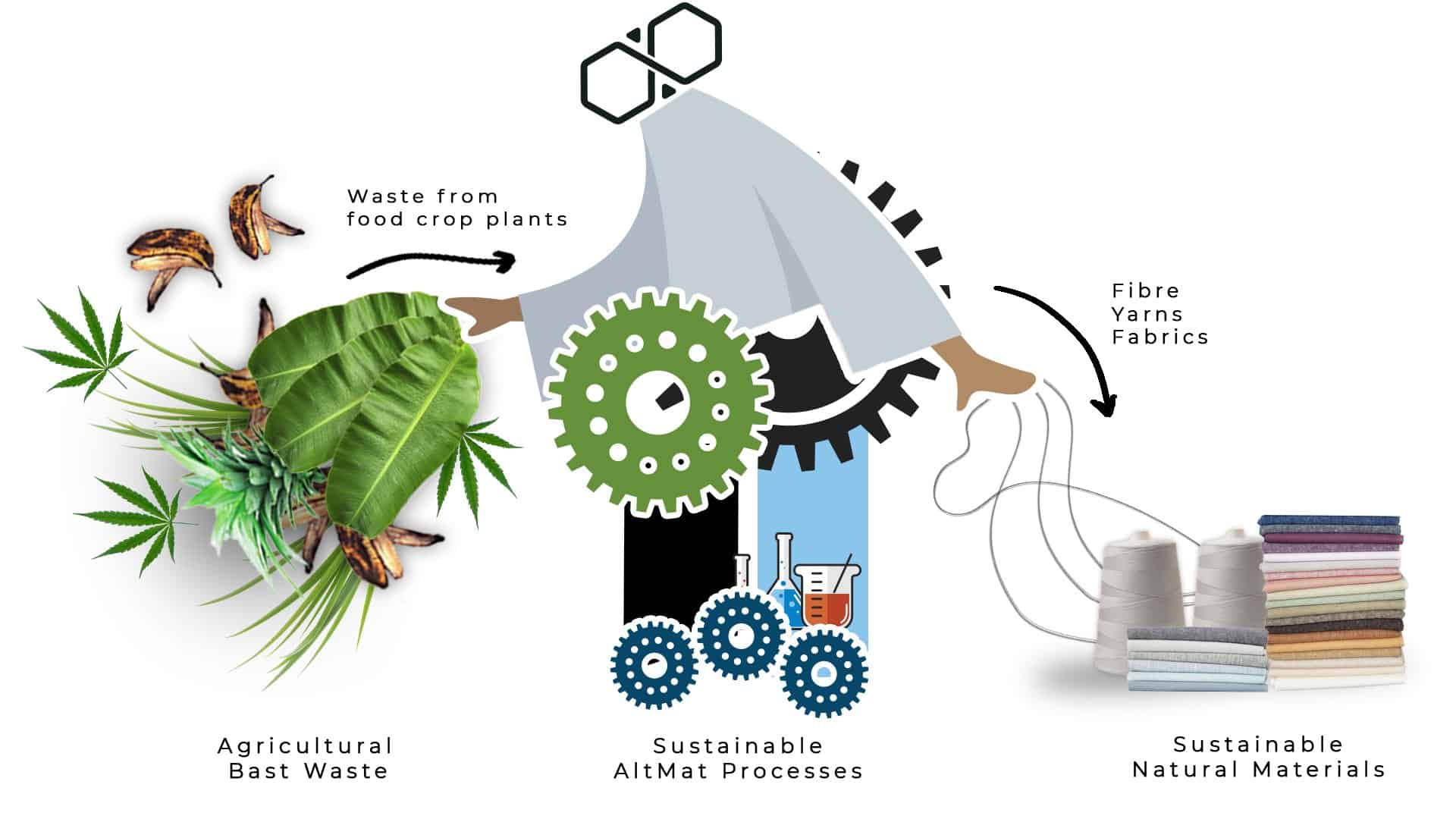 What do you think are the biggest challenges when it comes to shifting the needle in fiber and material sustainability?
Textile supply chains, from seed or source to wardrobe are long and scattered. Navigating through the layers of this long supply chain between consumers and brands to farms, forests and fibre factories is a slow and intensive process. This demands a great amount of belief in sustainability, rigorousness in efforts and patience with the process. This isn't easy. And thus though materials are a significant part of sustainability strategy, their impact goes beyond their own footprint to how they would be required to be manufactured, to what would happen at the end of life, it becomes challenging to shift the needle at pace.
What do you want the Fashion industry to be when it comes to sustainability?
Just like achieving constant positive mental health; true science backed holistic sustainability happens when one prioritizes it. Consistently and truthfully.
While it is great to start with LCAs and certifications, things hardly end there. We need to work to go beyond it, beyond small collections, do things right even when it can't be published as reports. It is amazing that we now have teams dedicated to sustainability, but we need to embed it into company culture, into decision making at various levels. Not only should we target normalizing sustainability, we should target abnormalizing not being sustainable.
How does your work contribute to our Climate+ vision?
Our food crop waste to natural fibres technology encourages regenerative impact. We thoroughly look after our farm supply chain, manufacturing processes, and material designs to account for environmental footprint throughout. This has enabled us to have massive positive impacts on various parameters like water, global warming potential, energy usage, land health impact, ocean health impact, etc. Our circular technologies allow us to solve the dual problem of agricultural waste and textile pollution while contributing to various parameters from soil health to end of life scenarios. Now, by being able to produce at an industrial scale, we are standing up for scale and mainstreaming of the preferred materials.
Website:
Other Fibers & Materials|Other Synthetics