Cotton is a popular fiber choice for both brands and consumers.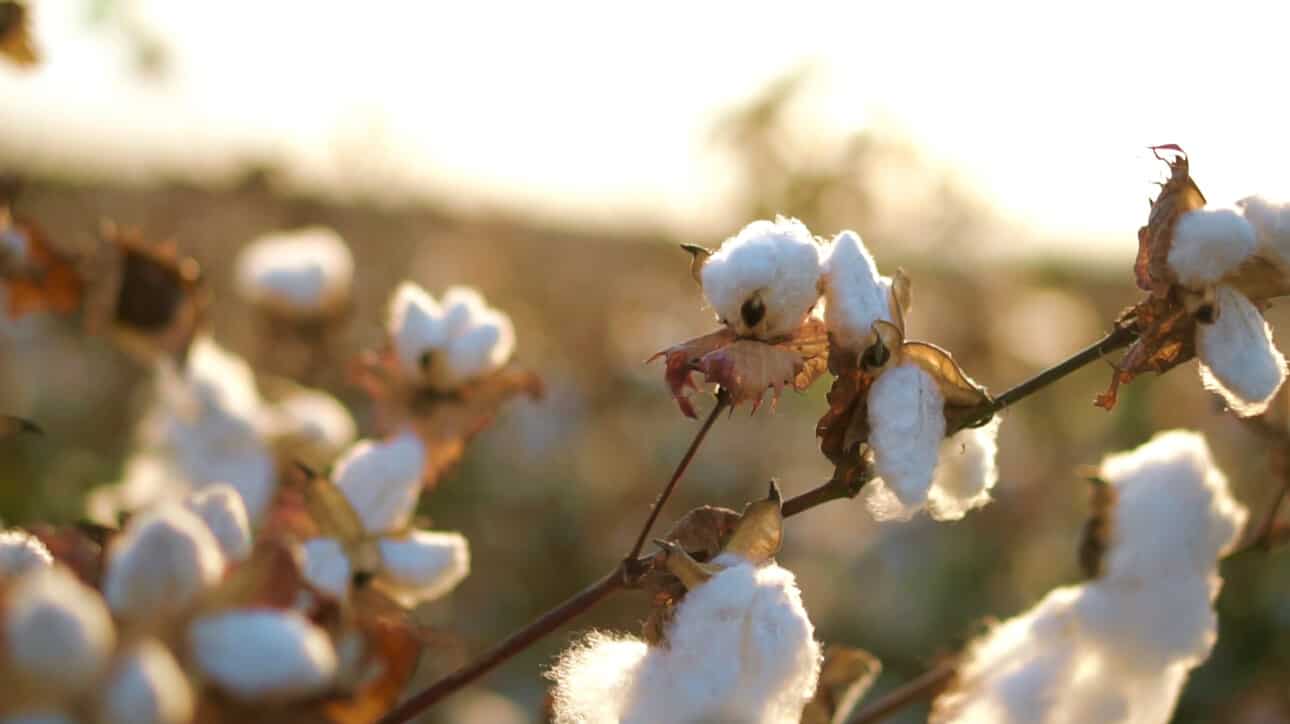 About
Strong, breathable, natural, and renewable, cotton is one of the most widely used materials in the fashion and textiles industry. According to our Preferred Fiber Materials Market Report, it accounted for just under a quarter (22%) of all global fiber production in 2021. Its production takes place in around 70 countries worldwide.
Challenges
But cotton production comes with its challenges.
Conventional cotton production can be chemically intensive. Pesticides used on it contaminate the soil as well as ground and surface water, and drift onto nearby crops. Synthetic fertilizers, which are widely used to increase production, result in water contamination and significant greenhouse gas emissions. Together, these inputs can have a detrimental impact on local communities and the surrounding ecosystem.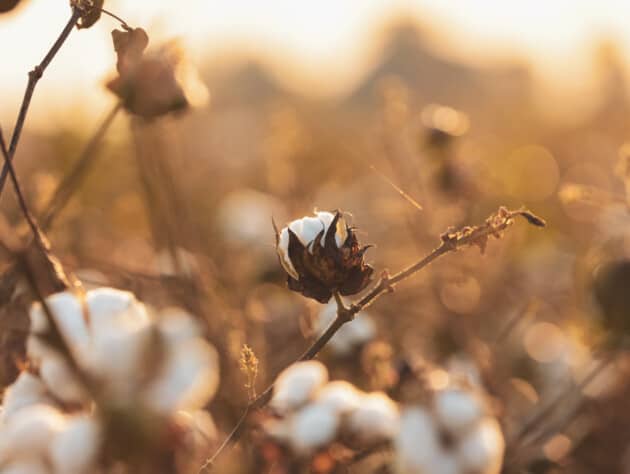 Solutions
We're steering a shift to organic, regenerative, and recycled cotton.
We're supporting the fashion and textiles industry in switching to fibers and materials that have better environmental and social outcomes than their conventional alternatives. For cotton, this means that all agricultural practices used for its production should bring measurable positive impacts on soil health, water, and biodiversity. Those at the end of the supply chain should have direct, long-term relationships with those at the start.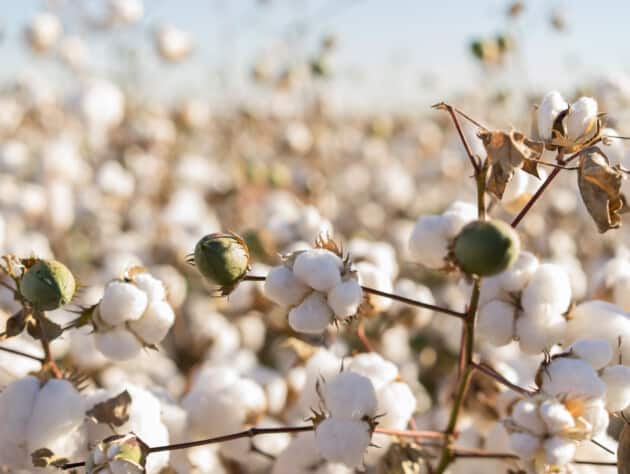 Take Action
Support farmers through your sourcing
Work directly with farmers and suppliers
Companies can deepen their commitment to more sustainable cotton sourcing by getting to know their farmers and understanding their needs. They can also partner with other key stakeholders in the value chain to expand the availability of preferred cotton, changing how this popular crop is grown worldwide.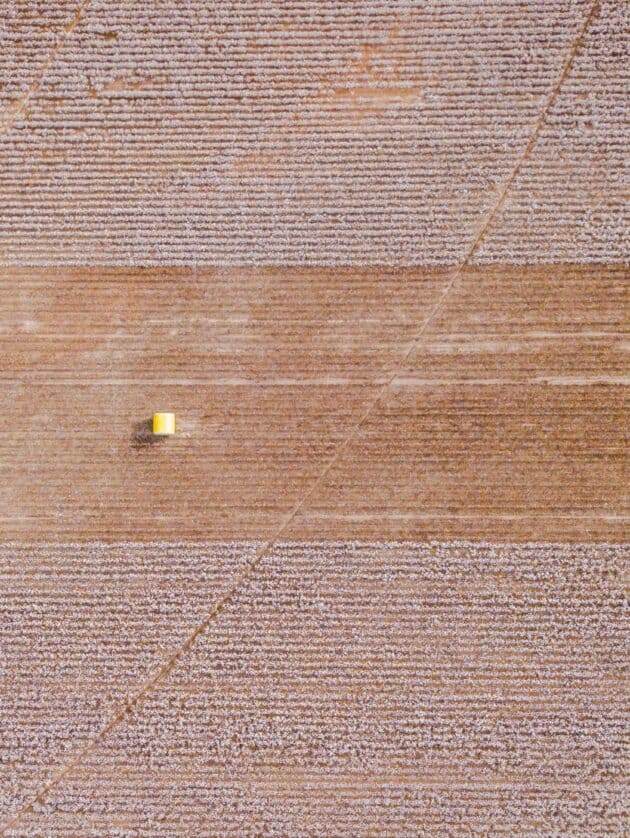 Support farmers as they improve their practices
In addition to sourcing materials certified to organic standards, companies can boost preferred cotton supply by investing in programs and initiatives that incentivize farmers to engage in more sustainable agricultural practices.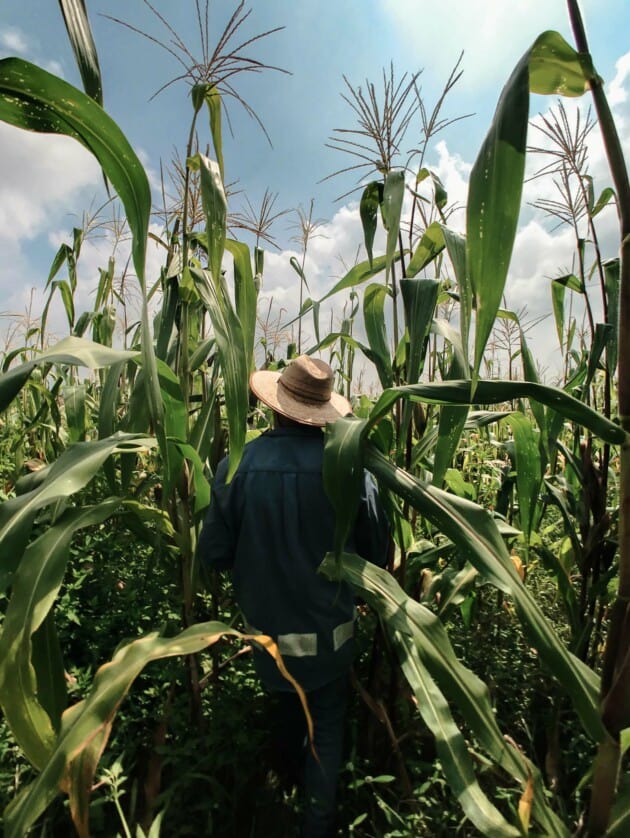 Invest in "in-conversion" cotton on the way to organic certification
Companies can support farmers converting to organic by investing in the cotton grown during the conversion period. This is called "in-conversion" or "transitional" cotton until fully certified. It's a proactive way to share financial risks and opportunities with growers and incorporate organic cotton into the supply chain.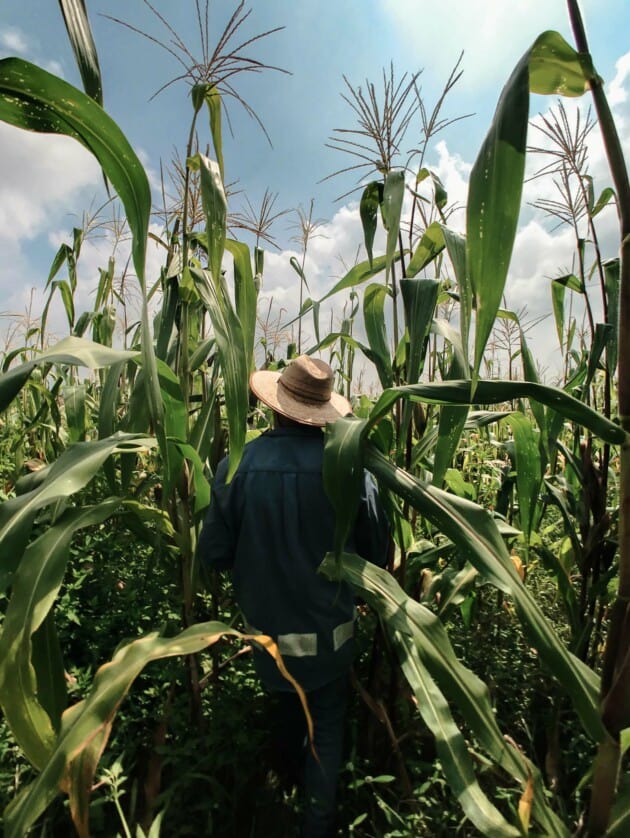 Resources
Dive deeper into cotton production
GET INVOLVED
Take the next steps in your sourcing journey
OCS, RCS & GRS
Our industry standards for organic and recycled fibers
Textile Exchange offers three voluntary chain of custody standards that can be used for cotton: the Organic Content Standard (OCS), the Recycled Claim Standard (RCS), and the Global Recycled Standard (GRS).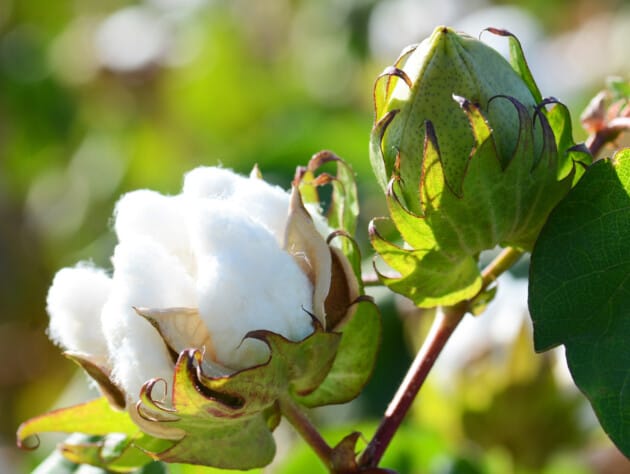 Materials Production Dashboard
Get the latest data
You can access our latest data on production volume for cotton in our Materials Production Dashboard.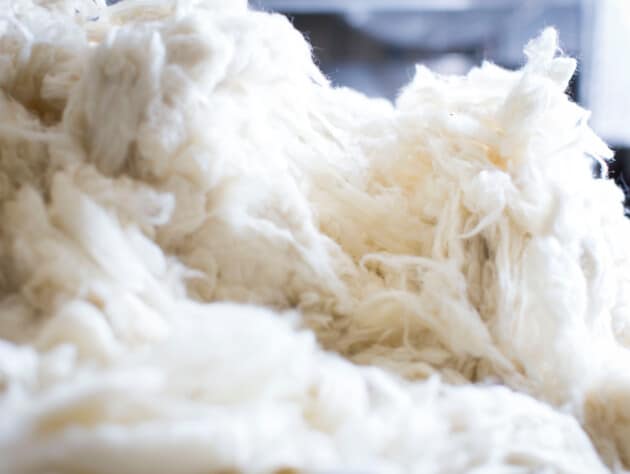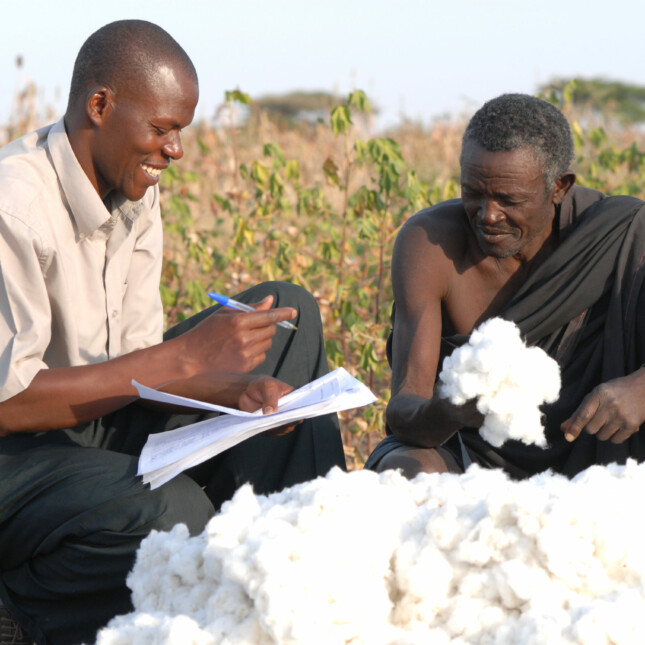 Supplier Spotlight
bioRe®
With farms in both Tanzania and India, bioRe® cotton enables a balance between people and nature through organic farming and fair trade.
Frequently Asked Questions
If you have a question not answered here, get in touch with us directly, and we'll be happy to answer it for you.
Why is preferred cotton beneficial and what is the best way to ensure it will be available for our materials portfolio?
Preferred cotton should reduce greenhouse gases while also improving biodiversity, water quality and accessibility, and soil health. Certification to organic and other preferred standards is vital to provide transparency and verification. Companies should be in direct contact with farmers or farm groups, including supporting them as they make the switch to preferred cotton. They should also forecast their need and develop ambitious programs that support regenerative best practices in cotton production. This will ensure that preferred cotton is available when they need it (particularly important when it comes to in-conversion and organic cotton) while also moving away from how today's conventional cotton is grown.
What is "in-conversion cotton?"
To grow any organic crop, including cotton, the land must go through a conversion period first, from the beginning of the conversion to organic management practices to the acceptance of crops as organic. The conversion period is usually two to three years, during which time farmers establish new organic management systems. You can find out more about in-conversion cotton here.
Do yields change during the in-conversion years?
Because farmers can no longer use quick fixes like conventional pesticides and synthetic fertilizers, they may experience a temporary drop in yields while they give their new organic systems the chance to develop healthy soils and adopt non-chemical pest management methods. Without support or longer-term guarantees of a market, converting to organic is a big risk for farmers. That's why it is vital that farmers are supported in this time.
What is regenerative cotton?
There is no single definition of regenerative agriculture and no one-size-fits-all solution. Regenerative agriculture takes a holistic systems approach that has documented benefits related to biodiversity, climate resilience, water availability and quality, and livelihoods. Textile Exchange suggests that regenerative programs do not include the use of synthetic pesticides and fertilizers and move away from genetically modified seeds.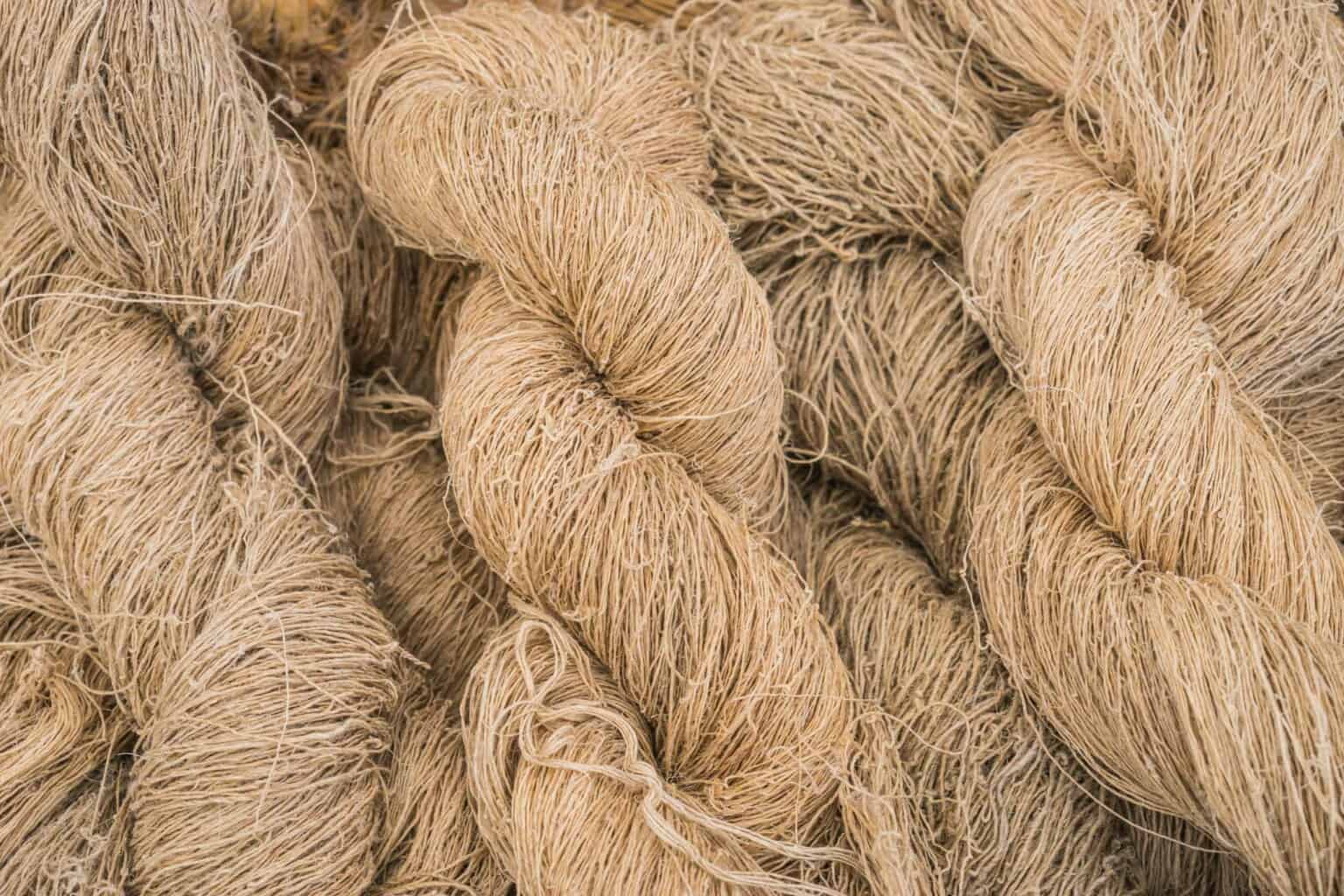 Other Plant Fibers
Hemp
Hemp is one of the strongest fibers around. Like its cousin, flax, hemp is a "bast" fiber, which means that the fiber-producing part of the plant is made up of strands that run its length and surround the woody core of the stem.