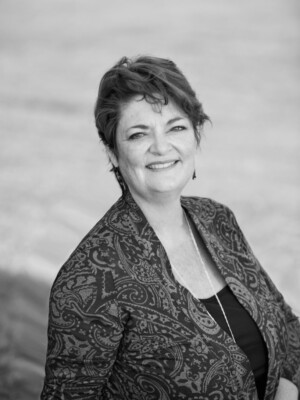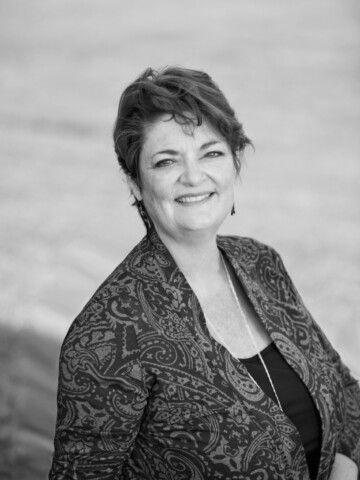 La Rhea Pepper
CEO
Lander, Wyoming, USA
La Rhea has an extensive background in the organic cotton agricultural sector as well as management and marketing. She is a 5th generation cotton farmer in Texas and her farm has been certified organic since 1991. She completed her BS in Education at Abilene Christian University in 1979 and Master of Business – Organizational Leadership in 2016. La Rhea was one of the co-founders of Organic Exchange and served as Chair of the Board until 2005 and then joined the Management Team with the Exchange.
La Rhea currently represents Textile Exchange on the Board of Directors for CottonConnect and the Regenerative Organic Alliance. Member of the Senior Advisory Team.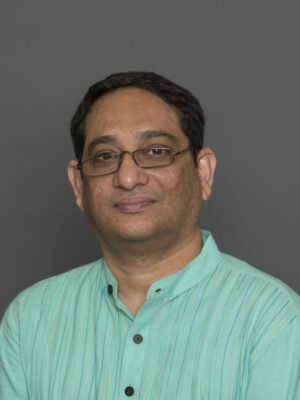 Arun Ambatipudi
Chetna Organic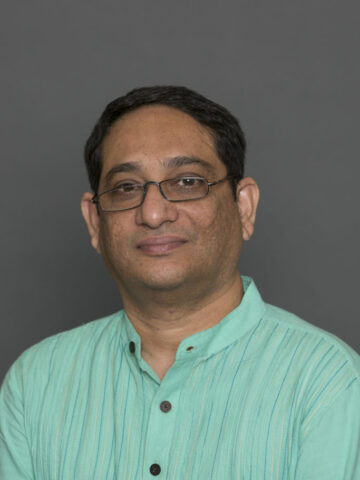 Arun Ambatipudi
Chetna Organic
Secunderabad, India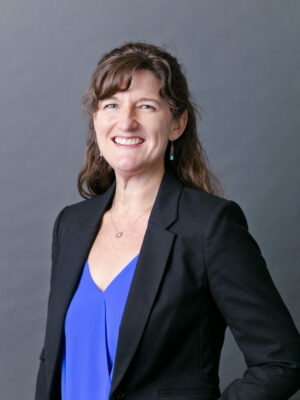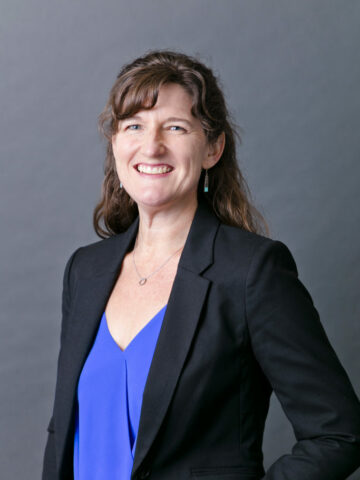 Heather Canon
Target
Heather Canon is Senior Director for Responsible Sourcing at Target, responsible for the strategy and implementation of global programs to elevate social and environmental performance in the supply chain. With over 20 years of cross-sector experience promoting supply chain sustainability, she excels in developing partnerships to accelerate innovation and impact, most notably co-founding the social enterprise behind the award-winning Laborlink technology to surface more reliable insight from over 5 million factory workers, and launching Fair Trade certification for apparel and home goods, delivering a transparent financial benefit directly to workers. After a successful acquisition of Laborlink, she led ELEVATE's Capacity Building teams: Worker Engagement, Factory Services, and eLearning. She brings together previous industry experience with Columbia Sportswear Company and field experience working with small-scale cotton farmers in West Africa. Heather holds a Master's degree in Economic Development from Harvard Kennedy School and has been recognized as an Asia 21 Young Leader and Purpose Economy 100 global changemaker.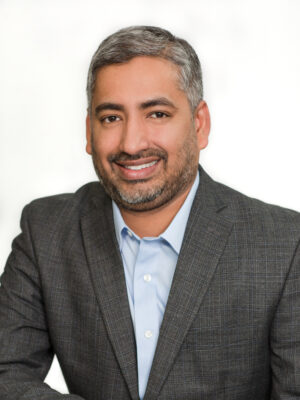 Harsha Chenna
Global Product Stewardship at VF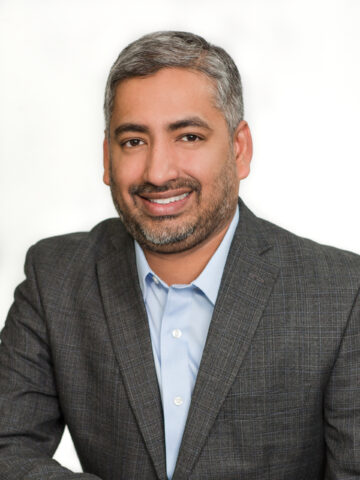 Harsha Chenna
Global Product Stewardship at VF
Denver, Colorado
Harsha Chenna is the Senior Director of Global Product Stewardship at VF Corporation based in Denver, CO. VF Corporation is a global leader in branded lifestyle apparel, footwear and accessories and the owner of iconic brands, including The North Face®, Vans®, Timberland®, Dickies® and Supreme®. Harsha is responsible for VF's product stewardship, responsible materials and traceability programs. VF's product stewardship team, led by Chenna, drives best-in-class management of product impacts through design and manufacturing due diligence, regulatory compliance, traceability and substantiation of raw materials, and management of VF's Restricted Substance List (RSL) and innovative CHEM-IQSM program. He partners with non-VF brands and trade associations to leverage and align the industry on product stewardship and chemical management work. Under Chenna's leadership, VF has built an industry-leading product stewardship program that enables it to design, manufacture and place 400+ million products in global markets annually that meet and exceed industry and country-specific product and regulatory requirements, are safe for consumers and minimize negative environmental impacts. Harsha leads VF's responsible materials and traceability program that drives compliance to legal requirements on material sourcing, substantiates product marketing claims and addresses social and environmental concerns while providing consumer facing storytelling opportunities to VF's brands. The responsible Materials and traceability team, led by Chenna, enhances supply chain transparency and traceability of key materials such as cotton, wool, recycled synthetic fibers, down and leather and identifies upstream suppliers beyond Tier 2. Harsha earned a Master of Science degree in Textile Engineering from Philadelphia University in 2003. He concentrated in Advanced Textile Materials, Manufacturing, Textile Chemistry and Economics. Harsha joined VF in June 2011 in New York where he was responsible for product safety and regulatory compliance. Prior to joining VF, Harsha worked as a Manager, Product Integrity and Chemical Compliance at a children's wear brand that designs and manufactures products for Nike and Levi Strauss.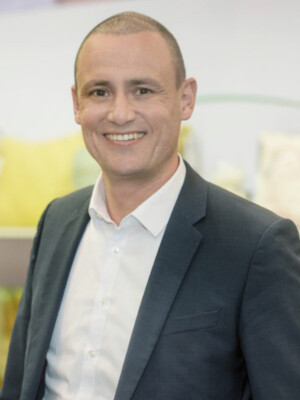 Florian Heubrandner
Lenzing Fibers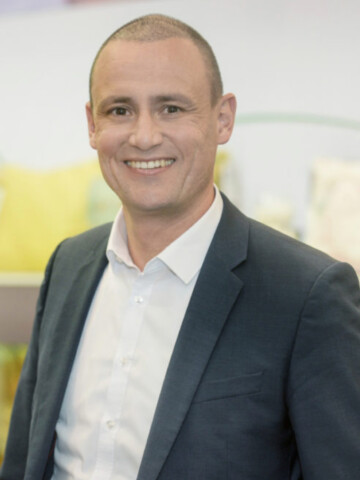 Florian Heubrandner
Lenzing Fibers
With a focus on innovation and long-term strategy, Florian leads Lenzing's global textile business in its shift from a B2B fiber producer to a B2B2C consumer brand. Formerly Lenzing's Vice President of Global Strategy and M&A, Florian has set growing the company's portfolio of specialty fibers and establishing strong partnerships across the textile value chain as top priorities. During his tenure, Lenzing has launched a series of innovative and sustainable fibers such as True Carbon Zero Lyocell and Modal. Prior to joining Lenzing, Florian spent 9 years at the management consulting firm McKinsey & Company in Austria and Brazil. He holds a Master's Degree in Business Administration from the University of Graz, Austria, and a Doctorate in Marketing from the University of Frankfurt, Germany. In his spare time, he enjoys all kinds of sports and spending time in the mountains with his family and friends.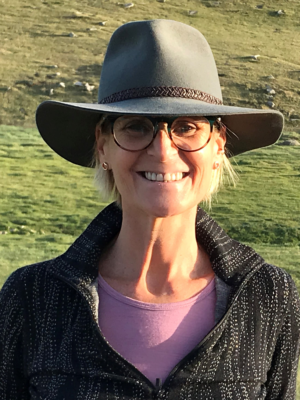 Helen Crowley
Pollination Group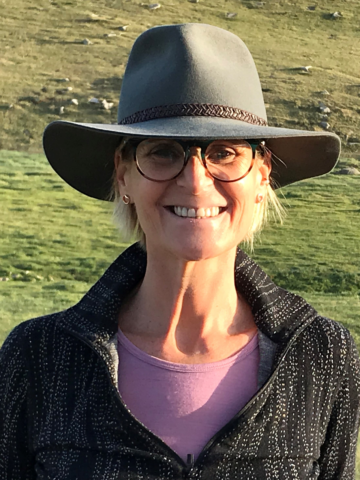 Helen Crowley
Pollination Group
Coming Soon!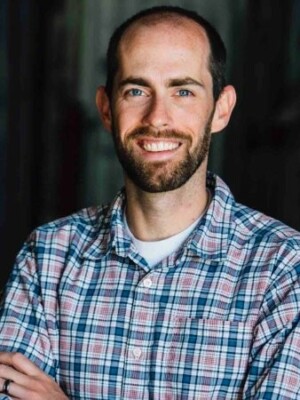 Matt Dwyer
Product Impact & Innovation, Patagonia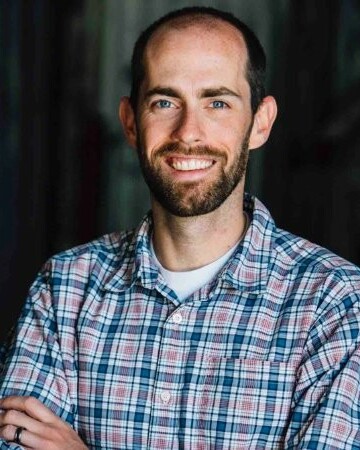 Matt Dwyer
Product Impact & Innovation, Patagonia
California, USA
Matt Dwyer is the Head of Product Impact & Innovation at Patagonia, an outdoor apparel company with a mission statement of "We're in business to save our home planet." Matt works at the intersection of technology, business, and advocacy, and he leads the company's efforts to address the root causes of the social and environmental effects of running a business – its carbon, waste, water, and chemistry footprint from its supply chain. Matt has a background in materials science and engineering and previously led technology development at W.L. Gore & Associates.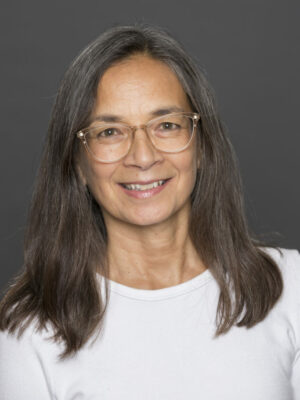 Karla Magruder
Fabrikology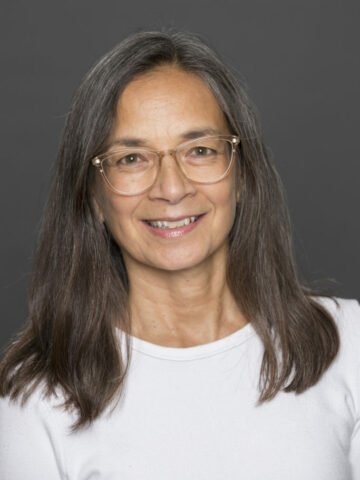 Karla Magruder
Fabrikology
Hoboken, NJ
Karla Magruder has been in the textile industry for more than 25 years with global experience from fiber to finished garments. She founded Fabrikology International, a textile consulting firm, specializing in textile sourcing, education and business development in 2003. The company has worked in both the for-profit and non-profit sectors in building strategic development plans, launching new products, and organizing tradeshow seminars and conferences. Karla has led her team in supporting the development of trade between US brands and retailers and garment manufacturers from Haiti and Africa through USAID sponsored programs. She has worked as a Textile Exchange Ambassador with the mission of facilitating the acceleration of sustainable practices in the textile value chain. Prior to founding Fabrikology International she led the apparel launch of Ingeo fibers, the 1st manmade fiber created from 100% annually renewable resources, launched several performance fabrics and technologies in the outdoor and apparel market and headed the development of an active apparel collection for a global company. She has been a Contributing Editor to Textile Insight and EcoTextile News.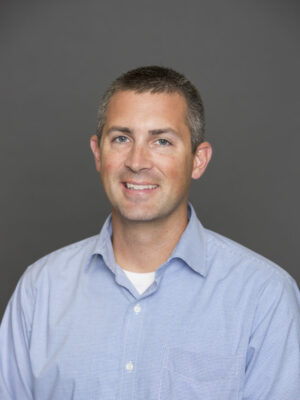 Ben Mead
Board: Treasurer / Hohenstein Institute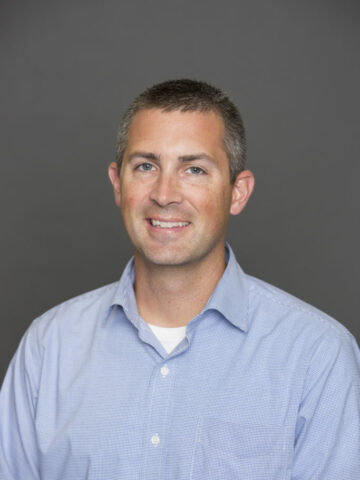 Ben Mead
Board: Treasurer / Hohenstein Institute
Elon, North Carolina, USA
Ben is the Managing Director for Hohenstein Institute Americas. In this role Ben has OEKO-TEX responsibilities for the United States and promotes Hohenstein's expertise as a globally recognized leader in textile research and testing. He also serves as the company's liaison with governmental agencies, industry collaborations, and trade associations. He previously consulted with a variety of brands and industry associations including Textile Exchange and AFIRM. In those roles, Ben was responsible for content development, training, and establishing partnerships withindustry leaders and experts to increase industry engagement in green chemistry and sustainable textile processing. Ben started his career working for Nike, Inc where he helped develop a restricted substances program and was also involved in implementation of both sustainable materials and water programs. Ben has degrees in Chemistry and Textile Chemistry from North Carolina State University.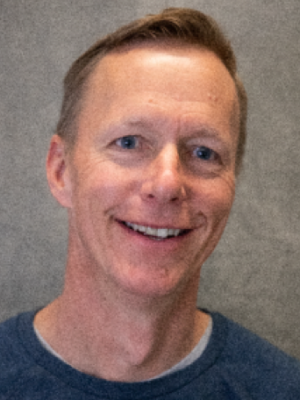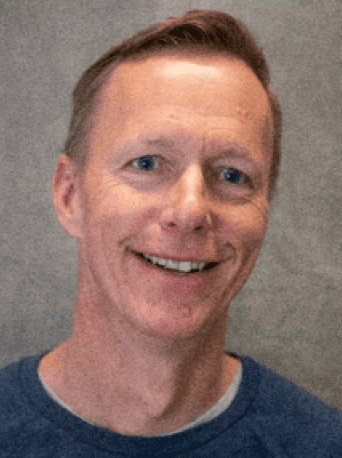 Neil Munro
Nike
Neil Munro is Sr. Director of Sustainable Apparel, Equipment and Accessories at Nike. Neil is responsible for leading and influencing an integrated sustainability offense across Innovation, Product Creation, and Manufacturing that drives impact at scale while also fueling the future with sustainable innovation. The Sustainable Product team is also responsible for developing key capabilities and tools to educate Consumer Creation teams on lowering their environmental impact while partnering with Data and Analytics to support and empower the teams. Before joining the Sustainability Team, Neil was the Global Apparel Category Lead for Training. He successfully led the launch of one of Nike's newest and most sustainable product collections in Yoga. Prior to Nike, Neil worked at The North Face for 14 years in various roles across product creation, sales, and innovation. During his time at The North Face, Neil led the major reset of the Summit Series line that helped restore it to its core routes being built for mountaineers while respecting the places they play through sustainability. Neil resides in Portland, OR with his wife, 2 kids, and 2 dogs.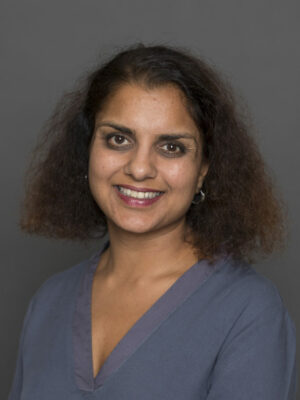 Prama Bhardwaj
Mantis World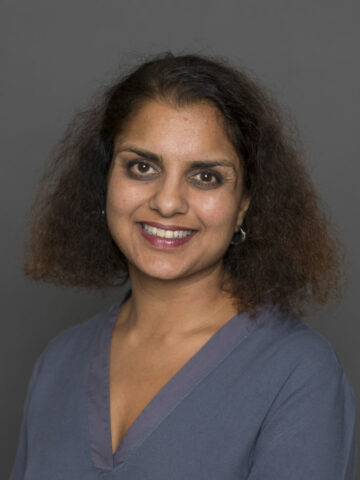 Prama Bhardwaj
Mantis World
London, UK
Prama started Mantis World with her student savings and it is now a successful supplier of blank clothing to the imprintables industry across Europe. Sourcing from Tanzania, Bangladesh and Pakistan, they were the first company in the UK imprintable sector to introduce organic cotton garments. Mantis World is recognized as a pioneer in sustainable fashion basic blanks, the largest supplier of blank babywear in Europe and has won multiple awards.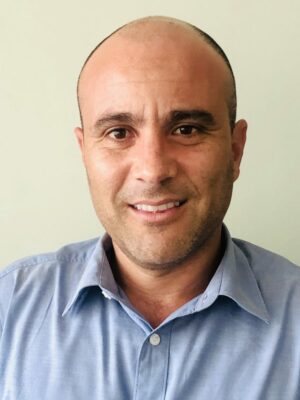 Orlando Rivera
Board: Member-At-Large / Bergman Rivera SAC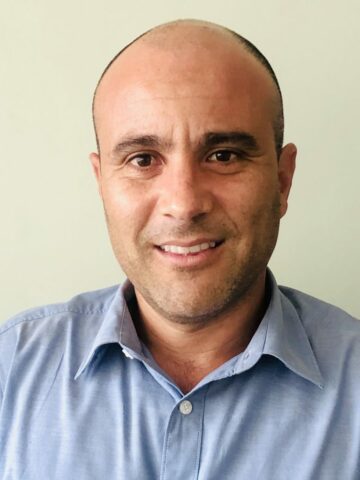 Orlando Rivera
Board: Member-At-Large / Bergman Rivera SAC
Lima, Peru
Orlando is the CEO of Bergman/Rivera, a Peruvian company he founded in 2007 to consolidate his father's 20 year legacy promoting the production of organic cotton in Peru. During the last 13 years, Orlando has been working directly with Peruvian organic farmers, offering them better and diverse opportunities; such as finding markets for rotation crops, improving yields and creating transparent supply chains with international partners. Bergman/Rivera has become an integrated company, offering a wide range of sustainable textiles, from yarns to ready-made garments. Orlando led Bergman/Rivera to become the first company in Latin America to be fully GOTS certified and worked directly with small CMT units to offer higher quality products and to certify them fair trade. The result of his work successfully translates into being the largest organic cotton producer in Latin America.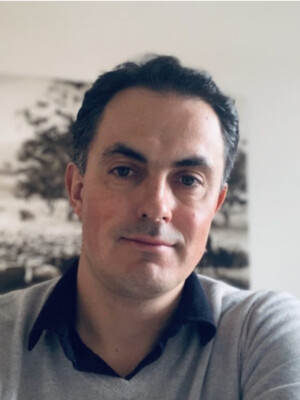 Giovanni Schneider
The Schneider Group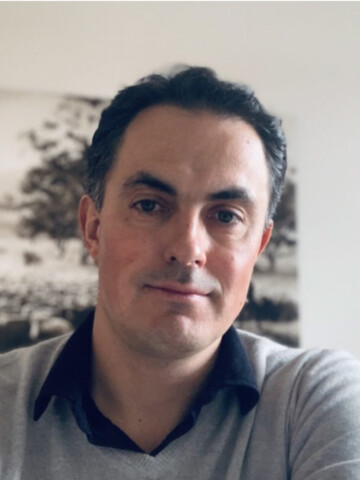 Giovanni Schneider
The Schneider Group
Milano, Italy
My name is Giovanni Schneider, and I am the president of the Schneider Group which was founded by my grandfather in 1922. Our company sources, processes and sells fully traceable and sustainable wool and precious natural fibers to spinners and weavers around the world. I am a member of the Executive Committee of the International Wool Trade Organization, and I am committed in supporting the industry in becoming more sustainable everyday. I am married with Lena, and have 2 daughters, Bianca and Camilla and we all live in Milan.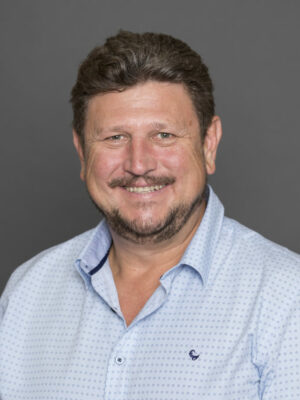 Heinrich Schultz
Board: Chair / Founder of OrganiMark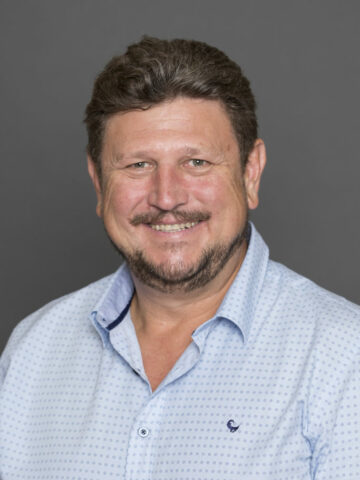 Heinrich Schultz
Board: Chair / Founder of OrganiMark
Stellenbosch, South Africa
OrganiMark, founded in July 2008, is a food, textiles and leather supply chain engineering and management firm linking sustainable primary producers with high value local and global markets. The Firm specializes in supply chain optimization and trade management through investing in agricultural production zones and value added processing facilities for sustainably produced products. The company's aim is to create sustainable businesses through long term supply chain partnerships in line with its brand integrity and identity, which promotes economic, social and environmental responsibility. Heinrich is also the Chairman of Textile Exchange Europe and recently founded the Southern African Sustainable Cotton Cluster where he serves as Executive Manager and Board Member. Heinrich has a Business Degree from the University of Pretoria (South Africa) and completed his training in Leather Processing with LIRI at Rhodes University (South Africa), and Textile& Garment Manufacturing with CSIR TexTech at the Nelson Mandela Metropolitan University (South Africa).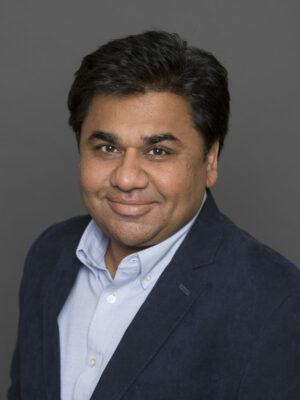 Amit Shah
Board: Secretary / Spectrum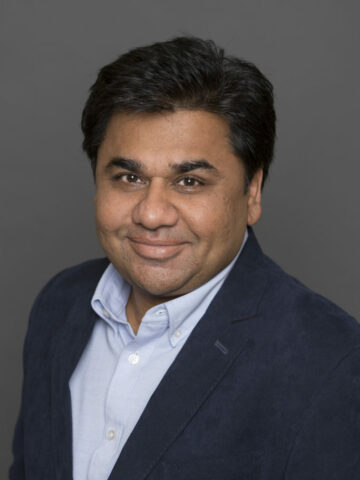 Amit Shah
Board: Secretary / Spectrum
Mumbai, India
Amit, CEO & Founding Director of Spectrum International has been an integral part of the textile industry for the past 22 years. Starting with his 84-year old legacy business of cotton spinning, Amit integrated the business backwards to farm and gin organic cotton in 1998. Since then Amit has always focused in trying to create a business model that has social, environmental and economic development as its core drivers. Amit's unique strength lies in bringing to commercial fruition ideas that most often stay in the realm of non-profits. Today, Spectrum works with over 80,000 farmers for growing organic and sustainable products in India in 4 different states and catering to over 10 retailer brand value-chains globally. Amit's personal goal right from the beginning was to work with marginal farmers of India for the development of society creating businesses that not only excite the bottom-line but add value to the people of this country and the world. He strives for every day.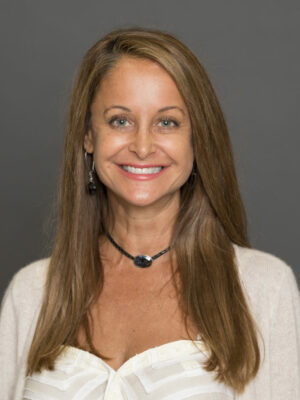 Marci Zaroff
Board: Vice-Chair / ECOfashion Corp.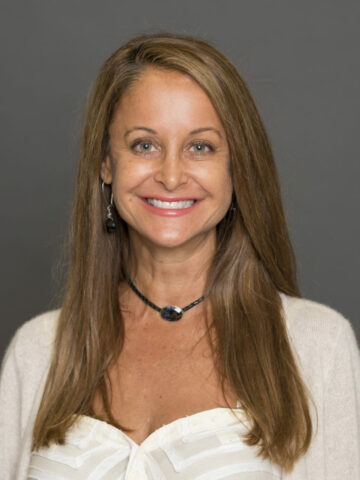 Marci Zaroff
Board: Vice-Chair / ECOfashion Corp.
New York City, New York, USA
Marci coined the term "ECOfashion" and is an internationally recognized ECOlifestyle entrepreneur, educator, innovator and expert. Founder of
Under the Canopy
and
Metawear
and Producer of "
THREAD
Documentary|Driving Fashion Forward," Marci has been instrumental in driving authenticity, environmental leadership & social justice worldwide for over 25 years. Board Member of the
Organic Trade Association
,
Textile Exchange
,
Fashion Revolution Day
and
Fashion Positive
, Zaroff was a key figure in the development of the Global Organic Textile Standard (GOTS) and first Fair Trade Textile Certification. Marci has received countless recognitions, including the Natural Product Industry's "Socially Responsible Business Award," New York Moves "Power Woman Award," Fashion Group International's "Rising Star Award" and a prestigious "Henry Crown Fellowship" of The Aspen Institute, and is featured in the book "ECO AMAZONS: 20 Women Who Are Transforming the World."
We've been accelerating action over 20 years.
We've grown from a grassroots group into a global non-profit, working closely with every sector involved in the fashion and textile supply chain.