The Responsible Alpaca Standard safeguards the welfare of alpacas and the ecosystems around them.
The Responsible Alpaca Standard (RAS) is a voluntary standard that requires all sites, from alpaca farms through to the seller in the final business-to-business transaction, to be certified. RAS farmers and ranchers must meet animal welfare, land management, and social requirements.
GOALS
We're setting the criteria for agricultural practices that are better for animals and the land.
Give the industry a tool to recognize farming best practices.

Ensure that alpaca wool comes from farms that take a progressive approach to land management and respect the Five Freedoms of animal welfare.

Ensure strong chain of custody for certified materials as they move along the supply chain.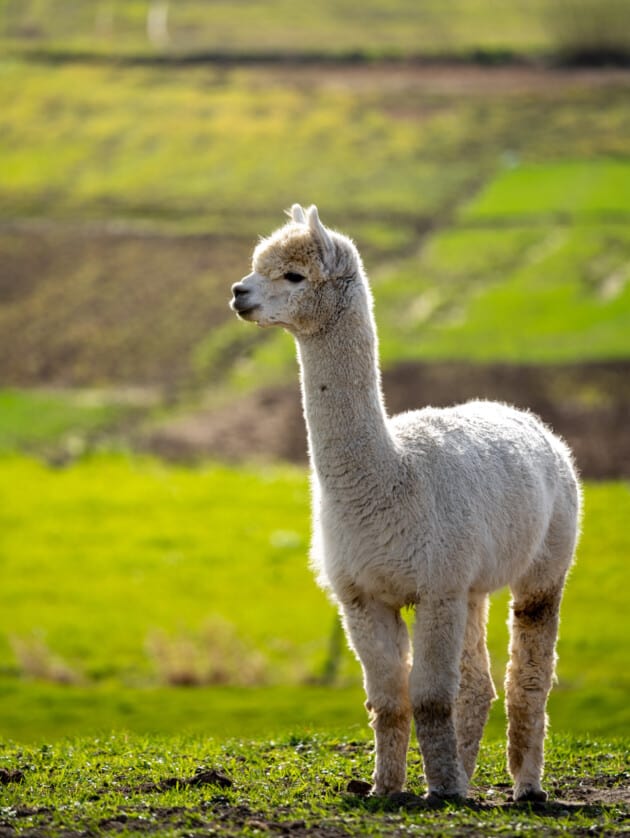 HOW IT WORKS
Tracing alpaca fibers from farm to final product.
Animal welfare protection

The Five Freedoms of animal welfare are protected with reference to standards and best practices around the world.

Land health preservation

Progressive methods of land management are practiced on RWS farms, protecting soil health, biodiversity, and native species.

Social welfare protection

Social welfare, working conditions, and the health and safety of workers are addressed.

Chain of custody

Certification makes sure the identity of the RAS alpaca fiber is maintained from the farm to the final product. Learn More

Credible certification

A professional, third-party certification body audits each stage in the supply chain.

Confident communication

Only products that meet all requirements may be labeled with the RAS logo.

Stakeholder engagement

The RAS is managed with the input of farmers, animal welfare experts, land conservation experts, brands, and retailers from all parts of the globe.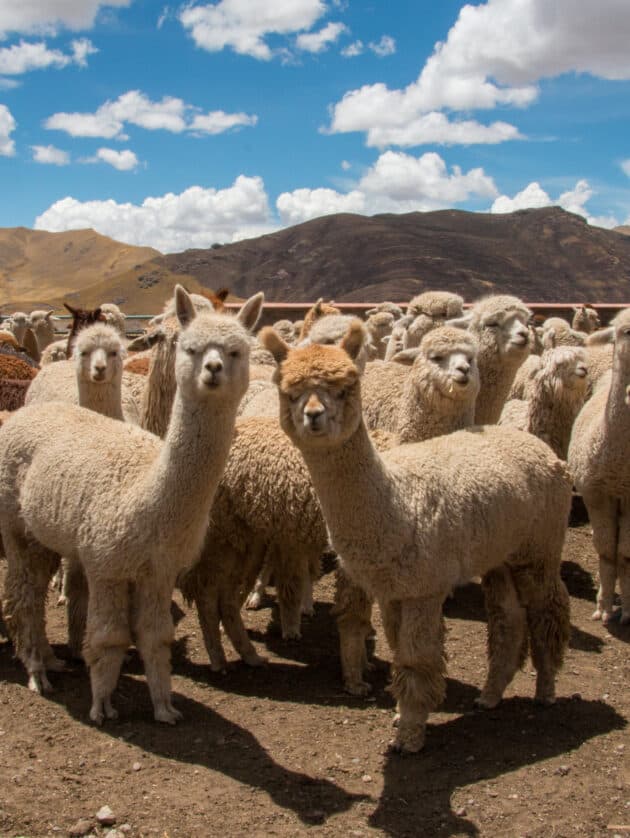 Resources
Dive deeper into the RAS
DEVELOPMENT
Catch up on revisions and changes
Version 1.0 of the Responsible Alpaca Standard was released on April 20, 2021. The next revision will be part of our wider move towards a single unified standard.
Frequently Asked Questions
If you have a question not answered here, get in touch with us directly, and we'll be happy to answer it for you.
Are Textile Exchange standards recognized globally?
Yes, all our standards apply globally. You can use our logos worldwide as long as you meet the requirements for logo use and claims.
Do you have translations of your standards available in other languages?
Visit the Document Library to see all standards documents. For some, translations are available.
Can I use your standards to know the identity of an alpaca farm?
Our standards aren't designed to provide full supply chain transparency. If you're interested in doing the work of identifying all of sites, then you need to work directly with your suppliers and request that they disclose their sources to you. We are working on the development of a traceability system, however. You can learn more here.