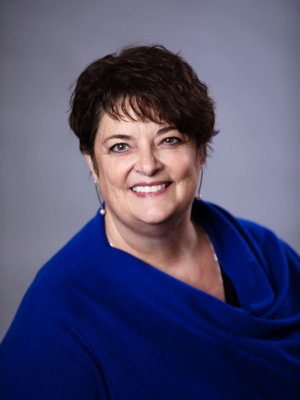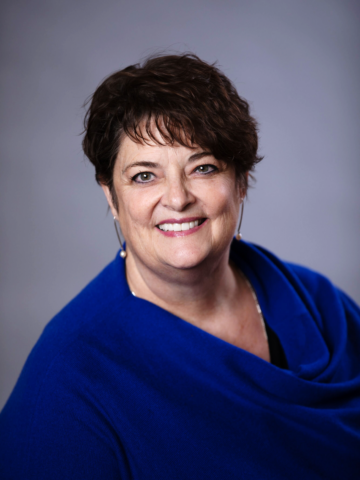 La Rhea Pepper
CEO
Lander, Wyoming, USA
La Rhea has an extensive background in the organic cotton agricultural sector as well as management and marketing. She is a 5th generation cotton farmer in Texas and her farm has been certified organic since 1991. She completed her BS in Education at Abilene Christian University in 1979 and Master of Business – Organizational Leadership in 2016. La Rhea was one of the co-founders of Organic Exchange and served as Chair of the Board until 2005 and then joined the Management Team with the Exchange.
La Rhea currently represents Textile Exchange on the Board of Directors for CottonConnect and the Regenerative Organic Alliance. Member of the Senior Advisory Team.
Claire Bergkamp
COO
London, United Kingdom
Claire Bergkamp is the COO of Textile Exchange. A global non-profit driving positive impact on climate change across the fashion and textile industry. Textile Exchange is guiding a growing community of over 800 brands, manufacturers, and farmers to holistically understand, measure, and reduce the impacts of the raw materials they use. Since joining in 2021, Claire has helped the organization to drive forward a collective climate strategy for the industry, grounded in holistic systems thinking on the interconnected impacts of climate, soil health, water, and biodiversity.
Prior to Textile Exchange, Claire was the Worldwide Sustainability and Innovation Director at Stella McCartney, leading the global environmental, human rights, and innovation strategy for the brand. Beyond helping to secure Stella McCartney's place at the forefront of sustainable luxury, she played a leadership role a range of industry initiatives too.
Claire also serves on the steering committee for the British Fashion Council's Institute of Positive Fashion and has been an instrumental part of the United Nations Fashion Industry Charter for Climate Action since its inception. Her influence and expertise on environmental strategy within fashion have cemented her as a core voice in the sustainability conversation over the last ten years, as well as a leader in the call for collective, connected action.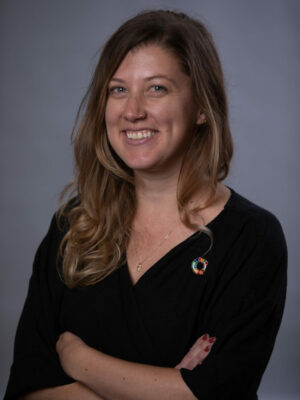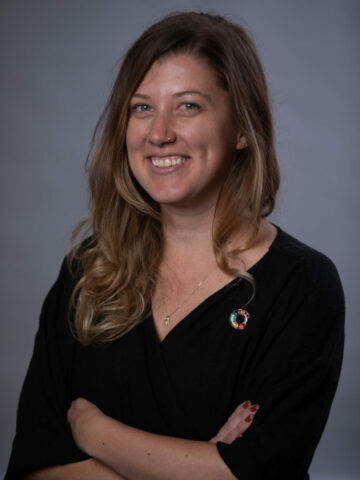 Ashley Gill
CSO
Austin, Texas, USA
Ashley Gill grew up on a cotton farm in Texas and spent time as a Peace Corps Volunteer in rural West Africa before joining Textile Exchange in 2010. After spending time in various roles of the organization, Ashley has been working on the Textile Exchange standards since 2012, starting with the first International Working Group for the Global Recycled Standard. Since then, she has led RCS and GRS, the Responsible Down Standard and helped to drive our standard-setting process. She has supported dozens of companies in their use of standards and labeling claims. Ashley has also been engaged in aligning the organization's strategy across all platforms of work. Member of the Senior Advisory Team.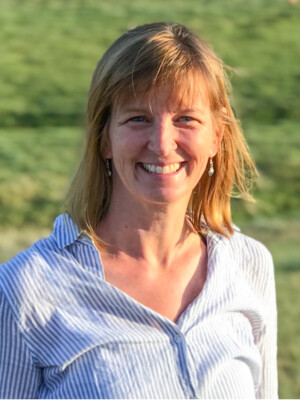 Anne Gillespie
Impact Acceleration, Director
Anne Gillespie
Impact Acceleration, Director
Chelsea, Quebec
Anne is the Director of Impact Acceleration for Textile Exchange and is leading the work on the Leather Impact Accelerator, Impact Incentives, the Responsible Leather Round Table, the Responsible Cashmere Round Table, and the International Buyers Group. In her previous role as Director of Industry Integrity for Textile Exchange, she led the Integrity Team in the development and management of the Textile Exchange suite of global standards. Anne has over 15 years of experience working with retail, including 10 years as a product manager at Mountain Equipment Co-op where she converted their cotton program to organic. In 2005, she co-founded Continuum Textiles, a sales agency representing socially and environmentally responsible textile products. Anne has been engaged with Organic Exchange and Textile Exchange in multiple roles since the organization was founded in 2002. Member of the Senior Advisory Team.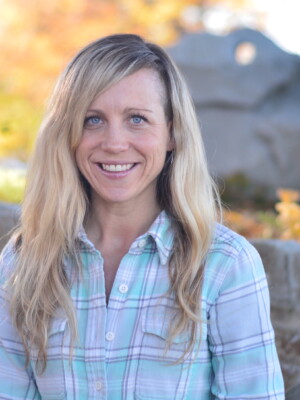 Beth Jensen
Climate+ Strategy, Director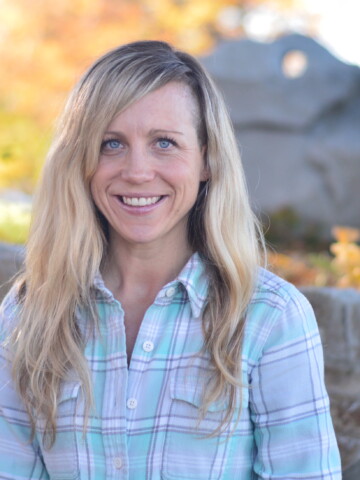 Beth Jensen
Climate+ Strategy, Director
Boulder, CO, USA
Beth Jensen is Climate+ Strategy Director at Textile Exchange, the leading global nonprofit organization dedicated to accelerating the use of sustainable fibers and materials within the apparel, footwear, and home textiles industries. She oversees the evolution and implementation of Textile Exchange's Climate+ Strategy, supporting the industry's efforts to achieve positive outcomes in the areas of climate, biodiversity, soil health, and water. Prior to Textile Exchange, Beth held leadership roles overseeing and driving sustainable materials and products programs at VF Corporation, a Fortune 500 company with a portfolio of outdoor and active brands including Vans, The North Face, Timberland, and Smartwool, and at Outdoor Industry Association, the North American-based trade association for the outdoor apparel, footwear, and gear sector. She holds a B.A. from St. Olaf College and an M.B.A. from the University of Colorado at Boulder Leeds School of Business.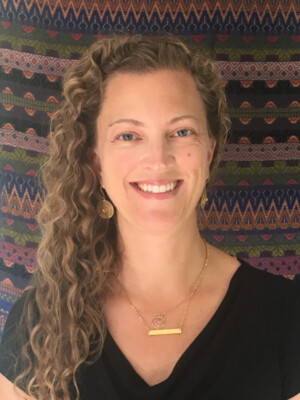 Laura Kohler
Standards, Director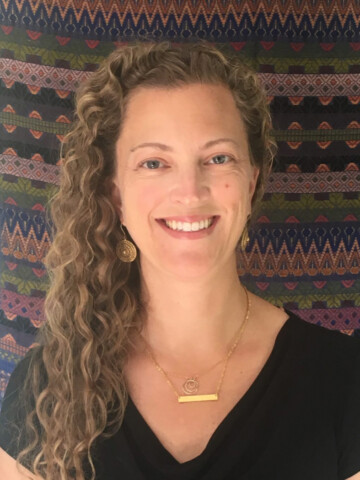 Laura Kohler
Standards, Director
Portland, Oregon, USA
Laura joined the Textile Exchange Team as the Deputy Director of Standards. In this role she is responsible for overseeing our standards to ensure our certification programs are delivering impact, have meaningful engagement with stakeholders, and demonstrate credibility to support reach and adoption of sustainable practices in the textile industry. Laura has been working in sustainability assurance systems since 2000 when she joined the Rainforest Alliance. During that development period she had the opportunity to evolve with sustainable forestry programs during rapid growth of Forest Stewardship Council® (FSC®) certification around the globe. Laura adapted her assurance knowledge and experience to standards programs in agriculture, greenhouse gas verification, and tourism. Before joining Textile Exchange, Laura was leading the certification department at Preferred by Nature (formerly NEPCon).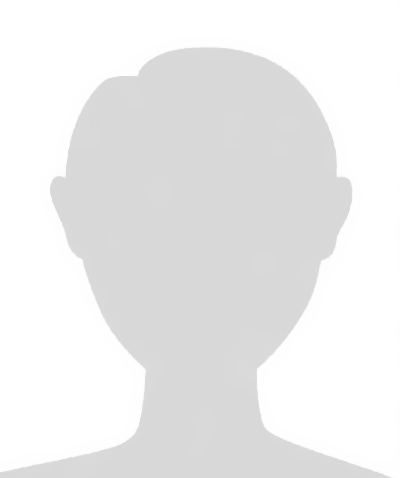 Konstantinos Lazarou
Marketing and Communications Director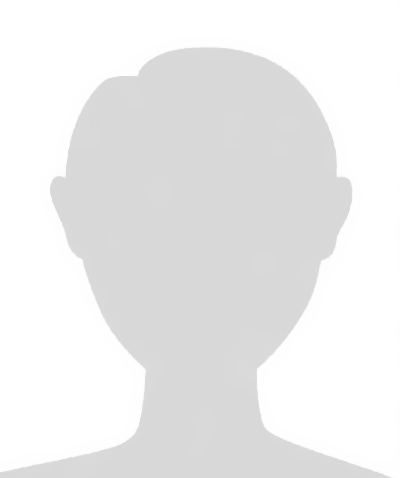 Konstantinos Lazarou
Marketing and Communications Director
London, UK
Kostas Lazarou is a communications and marketing leader with over a decade of experience in global brand and business development, specializing in creative partnerships, licensing and sustainability. His time at forward-thinking houses like Stella McCartney and ERDEM ignited a passion for growing the reputations of values-driven visionaries, ensuring their positive actions today will earn them recognition tomorrow. As Head of Global PR and Licensing Communications at Stella McCartney, Lazarou worked with the eponymous founder herself to amplify her message of a conscious, cruelty-free fashion industry to key press around the world. Becoming an advocate for sustainable solutions, he developed 360 communication strategies globally – collaborating with a variety of key internal and external partners including adidas, NGOs like Greenpeace, breast cancer awareness charities and hospitals as well as leaders in gaming and entertainment such as Roblox and Netflix.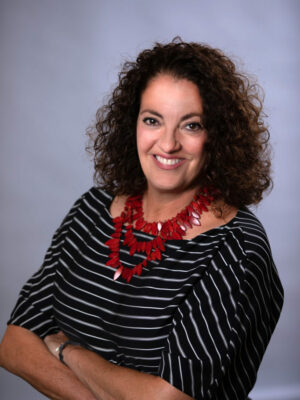 Céleste Lilore
Global Membership and Corporate Engagement, Director
Céleste Lilore
Global Membership and Corporate Engagement, Director
New York Metro Area, NY
Celeste is an insatiably curious lifelong learner who is passionate about community, partnership, provenance, ethics, and timeless style. Through stories, she delights in making the complex simple. Her first job (not including babysitting and waitressing) was as the receptionist at Chanel HQ in Paris. It ignited Celeste's love affair with both product and fashion while elevating her commitment to service. Since then she has worked as Marketing and Community Director and Entrepreneur in Residence, Brooklyn Fashion + Design Accelerator; Entrepreneur-in-Residence, Brooklyn Fashion + Design Accelerator; Regional Director, Green Festival –New York; Co-Founder and EcoPreneur, RESTORE Clothing; Co-Founder, NOCHAIRS, Inc.; and Founding Member, Save The Garment Center. Member of the Senior Advisory Team.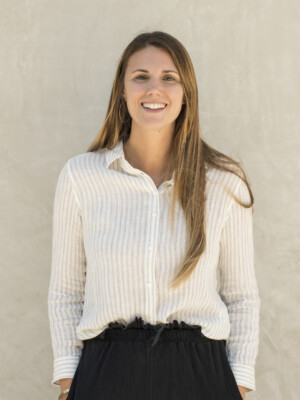 Megan Stoneburner
Fiber and Materials, Director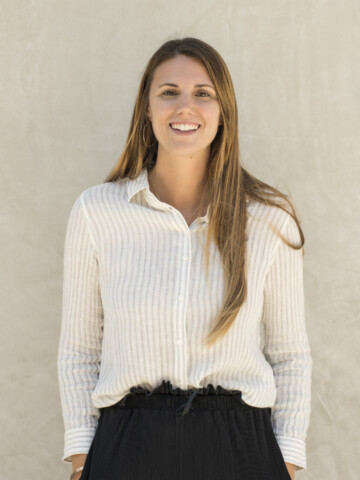 Megan Stoneburner
Fiber and Materials, Director
Phoenix, Arizona, USA
Megan Stoneburner currently leads Fibers and Materials at Textile Exchange. She has more than 10 years of experience in product development and strategy, working in Sustainable Innovation, Inventory Management, and Production and Sourcing of apparel and home goods, with the majority of her career working at Gap Inc. She most recently came from Outerknown where she led Sustainability and Sourcing.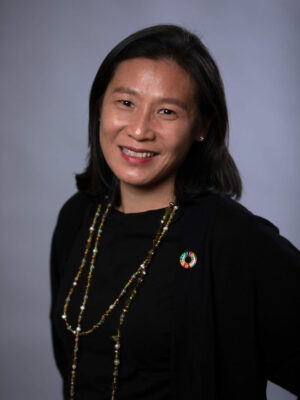 Evonne Tan
Data and Technology Director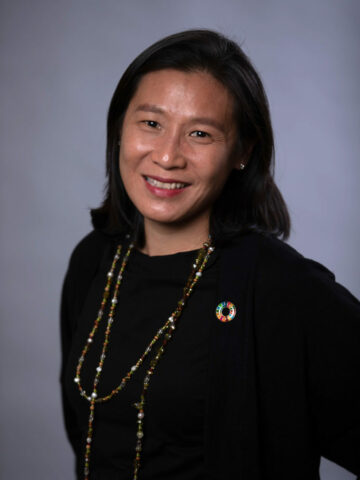 Evonne Tan
Data and Technology Director
Petaling Jaya, Malaysia
Evonne spent the past 20 years improving data and reporting for companies around the world. From a manufacturing background, she moved on to consultancy with PwC and IBM, project management with Wessex Water before settling into the sustainability sector with CSR Consultancy. A graphic designer on the side, Evonne is passionate about data visualization and using data to tell a story. Evonne started working with Textile Exchange in 2009, leading on data collection, analytics, reporting and consumer engagement. Currently, as the Director of Data Management & China Strategy, Evonne holds two different portfolios in the company: one that focuses on creating value from data for textile sustainability and another to promote sustainable fiber and materials growth in the Chinese market. Member of the Senior Advisory Team.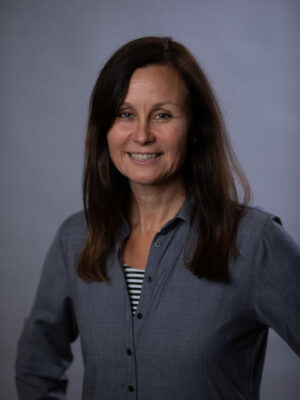 Liesl Truscott
Corporate Benchmarking, Director
Liesl Truscott
Corporate Benchmarking, Director
Bath, United Kingdom
Liesl Truscott is the European and Materials Strategy Director with responsibility for developing and embedding Textile Exchange's preferred materials program. Liesl has specialized in organic cotton and has a deep knowledge of the sector. With a first class degree in Environmental Management from the University of Newcastle in Australia, she has spent over twenty years in the fields of corporate social responsibility, occupational health and safety, and environmental management – working within both the private and public sector. Member of the Senior Advisory Team.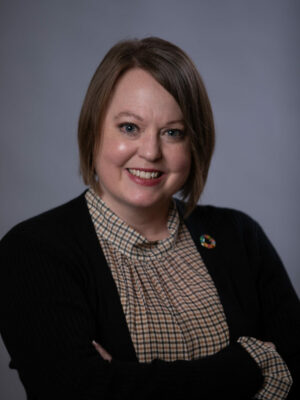 Donna Worley
Events and Education, Director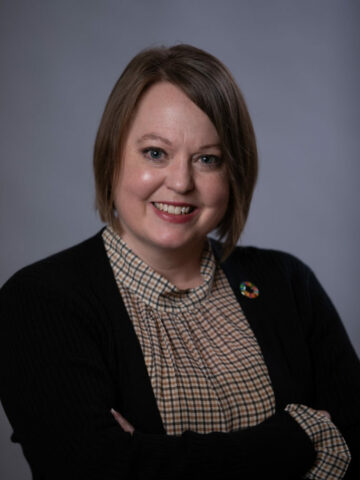 Donna Worley
Events and Education, Director
Lubbock, Texas, USA
Donna leads Textile Exchange's Marketing Communications team to ensure all focus areas within the organization receive a high level of visibility through innovative strategies involving internal and external communication, branding, marketing and public relations. In addition to this, Donna is also responsible for the oversight of Textile Exchange's global events to create greater visibility for Textile Exchange and to provide a space for industry engagement. Prior to joining Textile Exchange, Donna worked in Development and Public Relations for a higher education institution from which she earned a Bachelor's degree in Organizational Leadership. Member of the Senior Advisory Team.