2023, Our Experts
Combatting Deforestation from the Start of the Leather Supply Chain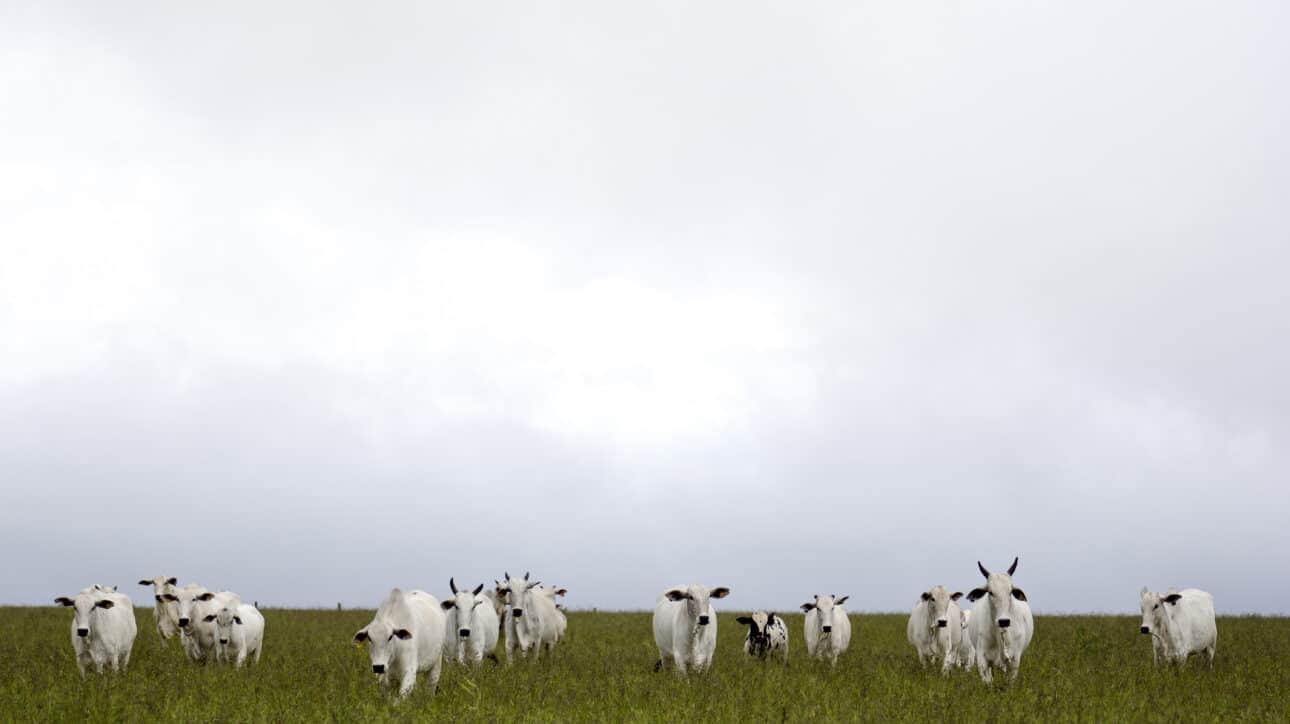 Our Director of Impact Acceleration, Anne Gillespie, unpacks the complex challenge of deforestation in the leather industry, explaining how brands can leverage their influence to create equitable, transparent, and deforestation-free leather supply chains.


Deforestation and the conversion of natural ecosystems are inextricably linked to the biodiversity crisis and climate breakdown, making them a defining challenge of our era.
But what do we mean when we talk about deforestation and conversion? What kind of ecosystems are we talking about, and does it still count if we're planting trees in their place? At Textile Exchange, we define these terms in alignment with the Accountability Framework, an initiative that specializes in helping to transform supply chains to protect forests, natural habitats, and human rights.
As such, deforestation is defined as the loss of natural forest due to agriculture, tree plantations, or any other non-forest land use, as well as any other severe and sustained degradation.
While the terms have significant overlap, conversion specifically refers to the change of a natural ecosystem to another land use, severe degradation, or the introduction of management practices that result in substantial and sustained change in the ecosystem's former species composition, structure, or function.
The role of the leather industry in driving deforestation

It's estimated that 420 million hectares of forest – about 10% of the world's remaining forests and an area larger than the European Union – have been lost worldwide between 1990 and 2020 (United Nations Food and Agriculture Organization).
Deforestation has many causes, but cattle rearing is considered one of the most significant drivers. Between 2001-2015, 57% of tree cover loss was linked to just seven agricultural commodities, with cattle alone accounting for 36% (World Resources Institute). Although beef production is the primary reason for cattle farming, the leather industry also has an important opportunity to drive change. Nowadays, permanent deforestation caused by the expansion of cattle ranching happens mostly in South America, which is a major sourcing region for leather.
Unfortunately, land is currently worth more to producers when the trees are cut down and converted for productive purposes. Cattle ranching is often the go-to option due to low input costs, minimal labor requirements, and rising market demand.
When thinking about accountability for deforestation, it's important to acknowledge the acute financial pressures that producers face, and the real opportunity costs that preserving forests and natural ecosystems would cause them.
This is why producers need genuine incentives to protect their forests and natural ecosystems. It's vital that the responsibility of protecting forests and ecosystems is shared equitably across the whole supply chain, as well as between majority and minority world countries.
The traceability problem

Consumer brands sourcing leather have a prime opportunity to leverage their influence to prevent deforestation and change the industry for the better. However, at present, the leather supply chains pose major barriers when it comes addressing impacts at the farm level – especially considering the length of the supply chain itself, and the multiple steps involved in transforming raw hide into finished leather products.
Starting at the very beginning, it's common for animals to live on several farms throughout their lifetime. They may be born on one farm, raised to maturity on another, then sent to another for fattening before they go to slaughter. Movement between these farms is only tracked in a handful of countries.
At the slaughterhouse stage, very few have systems in place to link hides back to the animals they came from. Typically, hides are collected and sent for preservation, after which they may be shipped all around the world. Traders are often involved at this stage, posing further challenges for traceability.
Once the skins are preserved, they may be sent far and wide for further processing.Hides will pass through the hands of processors, traders, subcontractors, and more. Most brands will be buying from product manufacturers, and few will have clear visibility further along their supply chain.
Demand for leather is not going to disappear overnight. This is why we need system-level industry transformation so that brands can map their supply chains and source verified deforestation-free leather.
New legislation is changing the rules of the game, but more action is needed

The new European Union Deforestation-Free Regulation (EUDR) applies to major industries like palm oil, soy, cocoa, coffee, cattle-derived products, and more. For leather, it will require any tanned leather, hides, and skins imported into the EU to meet their due diligence requirements, ensuring they're not linked to deforestation after the cut-off date of December 31, 2020. Any areas that are deforested after this date will be deemed non-compliant, along with the associated commodities. This sends a strong market signal and allows brands to set precise, actionable, and measurable commitments.
These due diligence requirements will apply to all stages of the supply chain (going all the way to cow/calf producers for leather) and will require verification of deforestation-free status and geolocation date.
This means the EUDR is set to be a powerful tool for driving action across the global supply chain. However, most change will be seen in Europe. Unfortunately, for high-risk regions like Brazil, it will be impossible for many supply chains to implement the traceability and verification needed to comply.
Reliance on new legislation is not enough in high-risk areas. To support farm-level change in these areas, brands need to go beyond divestment, and instead take direct action through well-planned investments.
What brands can do to transform leather supply chains

Divesting from high-risk regions may minimize individual brands' deforestation impacts in the short term, but ultimately, this is not a long-term solution for accelerating industry-wide change. It's vital that brands and retailers invest and engage in solutions that are designed to stop deforestation and conversion linked to leather sourcing.
To galvanize action and to enable brands to catalyze positive change, Textile Exchange has launched the Deforestation-Free Call to Action for Leather, in partnership with Leather Working Group (LWG). This means we're asking brands to commit to sourcing their bovine leather from deforestation-free supply chains by 2030 or earlier.
The initiative takes an ambitious, yet practical approach, providing a clear path for brands to help create equitable, transparent, and deforestation-free supply chains. Achieving this will be a complex and lengthy process, which is why it is designed to support brands throughout the journey, helping them tackle the challenge from multiple angles. For example, brands will receive tools and guidance on how to set leather sourcing requirements; set and meet supply chain targets; respect human rights; implement traceability; make constructive investments; and report on their progress along the way.
Collaboration is key

We realize that reaching this 2030 target will require significant time, investment, and resources from the start. It will also require brands to foster close relationships with suppliers and producers. The more that we can work together and spread the responsibility with pre-competitive collaboration, the closer we will come to making traceable and deforestation-free cattle farms the norm, and ultimately paving the way for a resilient and equitable future.
This need for partnership applies at every level, which is why we aim to leverage and add value to existing efforts in the beef and leather industry. Stakeholder engagement has been crucial to the development of the Deforestation-Free Call to Action for Leather, along with input from an NGO advisory group including the National Wildlife Federation, the WWF, and the Accountability Framework initiative, as well as a brand advisory group made up of leather brands and retailers from sectors such as fashion, automotive, and furnishings.
It is encouraging to see other initiatives happening across the industry, from local governments and slaughterhouses working to develop solutions, to projects such as Tapestry Foundation, who have set up a grant with WWF to support responsible leather supply chains in Brazil. There is also the Traceability Cluster, led by Cotance (the association of European tanneries) who are bringing the leather industry together to establish traceability solutions. Textile Exchange is closely aligned with these projects, along with the EUDR.
In essence, the Deforestation-Free Call to Action for Leather works as a funnel that brings together these various efforts, striving to promote alignment in terms of targets and approaches. As with any issue that is systemic in nature, the problem of deforestation can only be solved with strong partnerships and collaboration.