Insider Series
bioRe® India Ltd.
First, can you introduce us to bioRe® India and its work in organic cotton?
bioRe® India Ltd is a pioneering organic cotton initiative which was started in 1991 by Mr Patrick Hohman from Re-mei AG Switzerland. It works with nearly 3,000 farmers in central India. Organic cotton is the core of our work. bio-Re India operates in various areas, including cultivation, certification, farmer training and advisory services, GMO testing and processing of organic cotton. We are engaged in research on non-GM seeds and system comparisons, and we also work on input development and alternative crops.
What is your main focus at the moment?
Our main focus at the moment is securing the best quality GMO-free seeds for our farmers. For this we started a breeding and evaluation program with UAS Dharwad, under the leadership of Dr SS Patil. Today, we are on the brink of producing seeds from 5 TFL released cultivars from our research. Our main focus at the moment is to promote these seeds with our farmers, as the availability of non-GM seeds on the market is very limited and most available seeds are contaminated to some extent.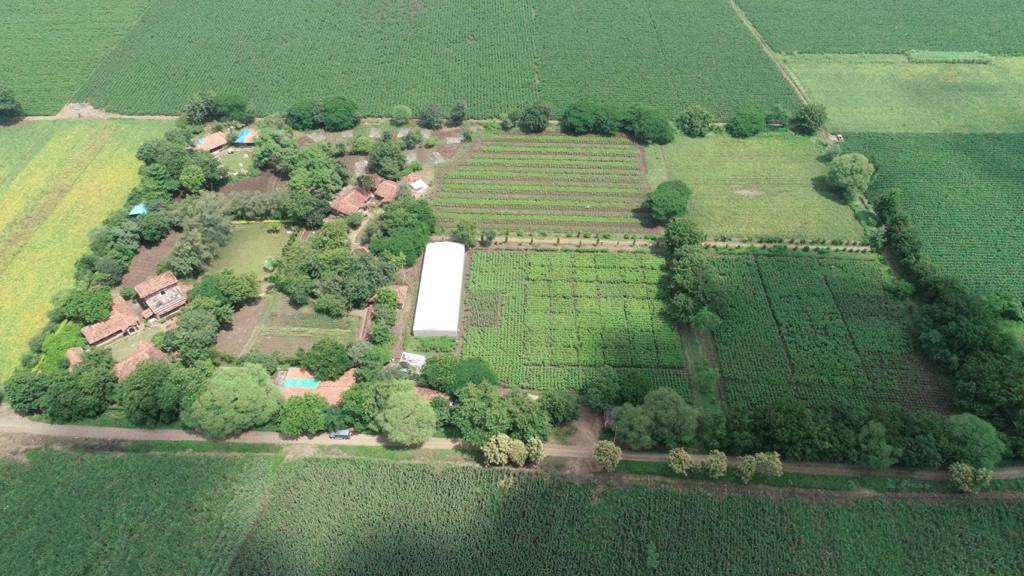 What inspires and excites you to support organic cotton farming in this way?
When I joined bioRe in its social division in 2005 I was excited to be part of the world's first organic cotton initiative. Today I lead bioRe India and feel proud that we have managed to overcome many of the challenges that have come our way, and that we've followed the strictest social and environmental standards set by our parent organization Remei AG. I am happy that we are one of the most respected projects and known for our commitment, integrity, transparency and the traceability services we provide to farmers, and for the diversity of activities we do to promote, produce and use organic cotton. My personal sources of inspirations are Mr Patrick Hohmann, founder of bioRe and my father, Mr SS Rawal, who always motivated me to work in this unique field and organization.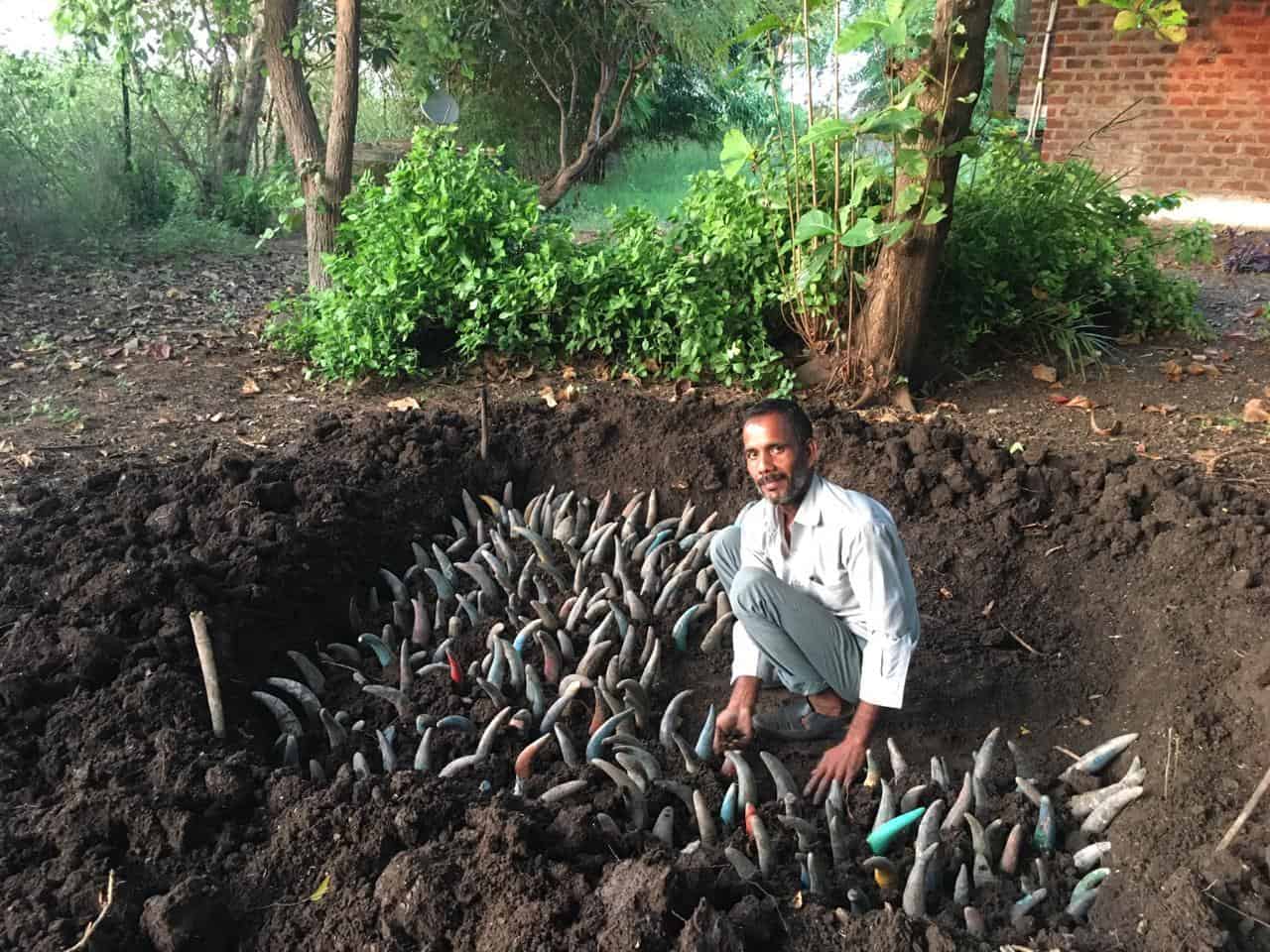 Has bioRe incorporated climate action into its core strategy? Have you set any targets?
Ecological aspects are core to bioRe's operational strategy and values. We promoted voluntary Co2 neutrality projects after measuring our carbon footprint across the entire supply chain, a process which was managed and controlled by Remei AG. We identified biogas plants in India and smokeless stoves in Tanzania as CDM technologies which could support farmers directly and contribute to carbon neutrality. At bioRe India, we built over 3,850 biogas plants which are monitored annually by a third party. Today, the entire bioRe textile chain is carbon neutral due to the work we've done over the last 10 years.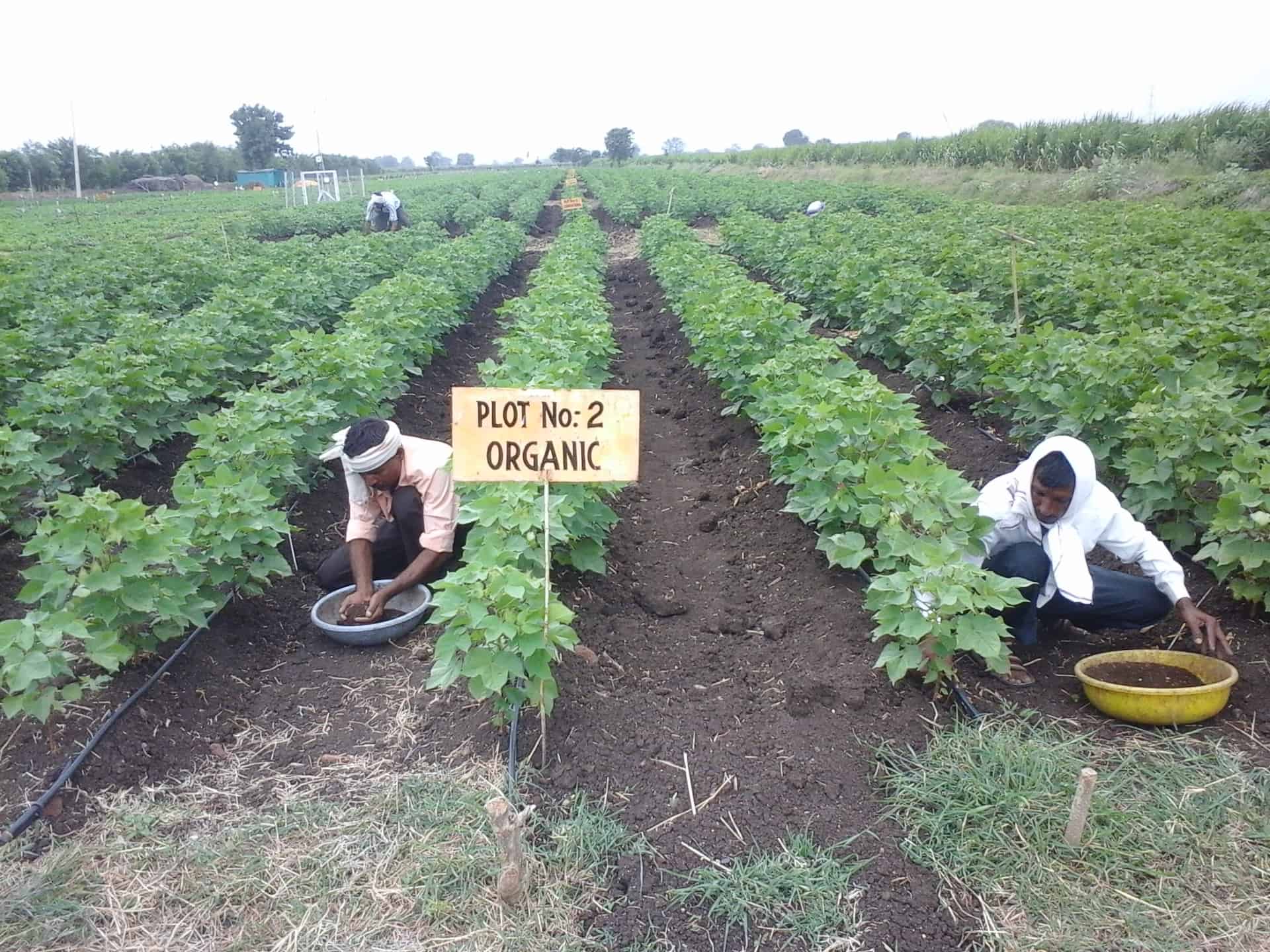 How do bioRe farmers work to improve soil health? 
We have observed that lower cattle ratios per acre, lack of crop diversity, lack of biomass availability and lower adoption of composting have become a reality in the field. This mindset has affected our farms too, and the entire region struggles with depleted soil carbon, which is a particular issue given that temperatures in our region can reach up to 48 degrees. In order to counteract these issues, we have adopted biodynamic farming practices and try to use intercropping, trap crops and crop rotations, which are monitored for each farmer. Farmers are encouraged to compost or rearrange farmyard manure. The use of biofertilizers is also promoted. Annually, over 2000 cow horns are buried at our demo farm and training center, and 800 women are trained in soil fertility management.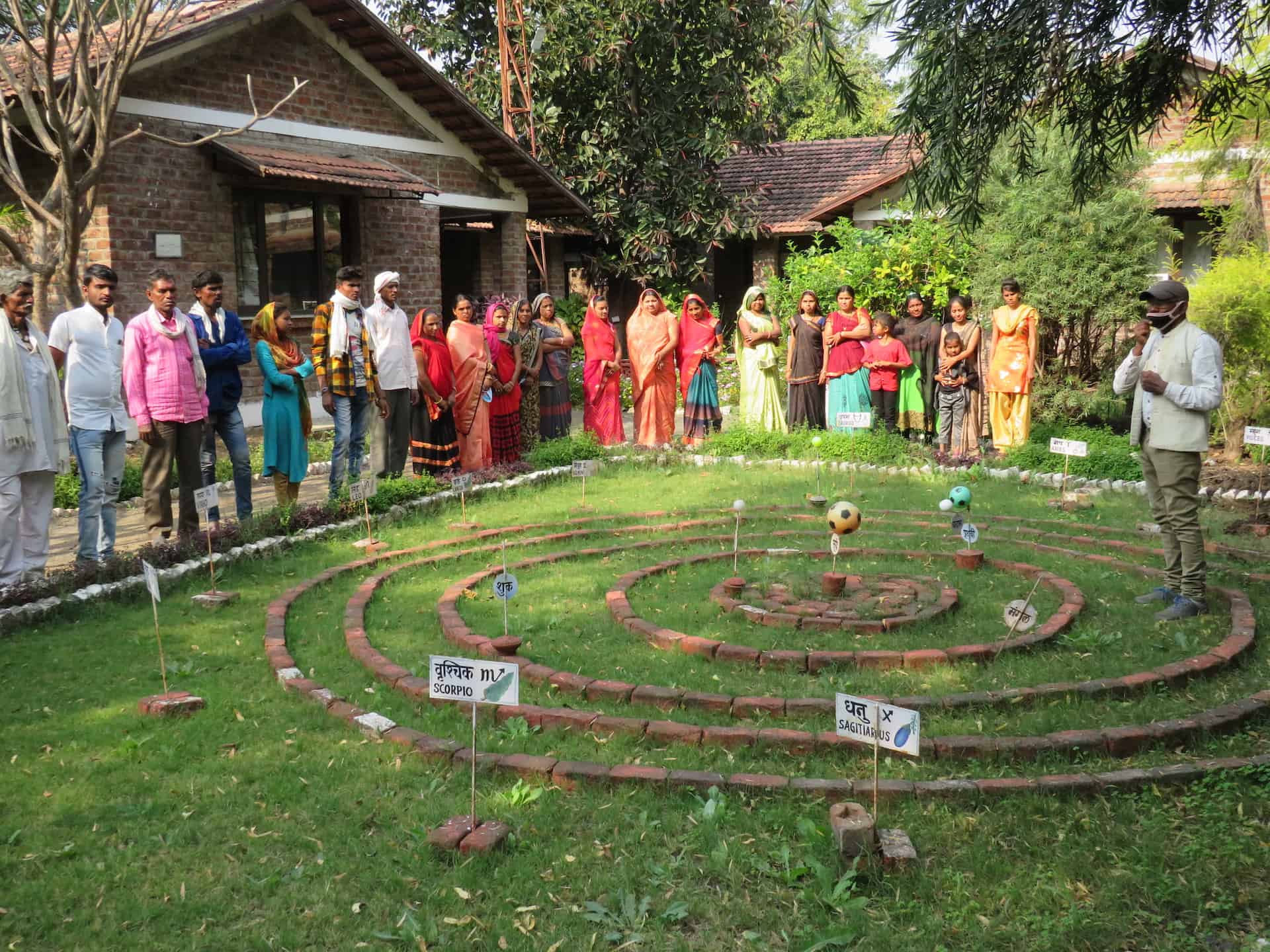 What is the impact of bioRe's work on biodiversity? 
We have been promoting crop diversity in the cotton fields. As part of a strategy, we started promoting cultivation of moringa and basil as alternative crops to improve diversity and provide additional incomes to our cotton growers.
Additionally, our farmers have planted over 5000 trees in the area in last three years. We also support schools and public establishments in their planting activities. Our training center is also a great example of biodiversity.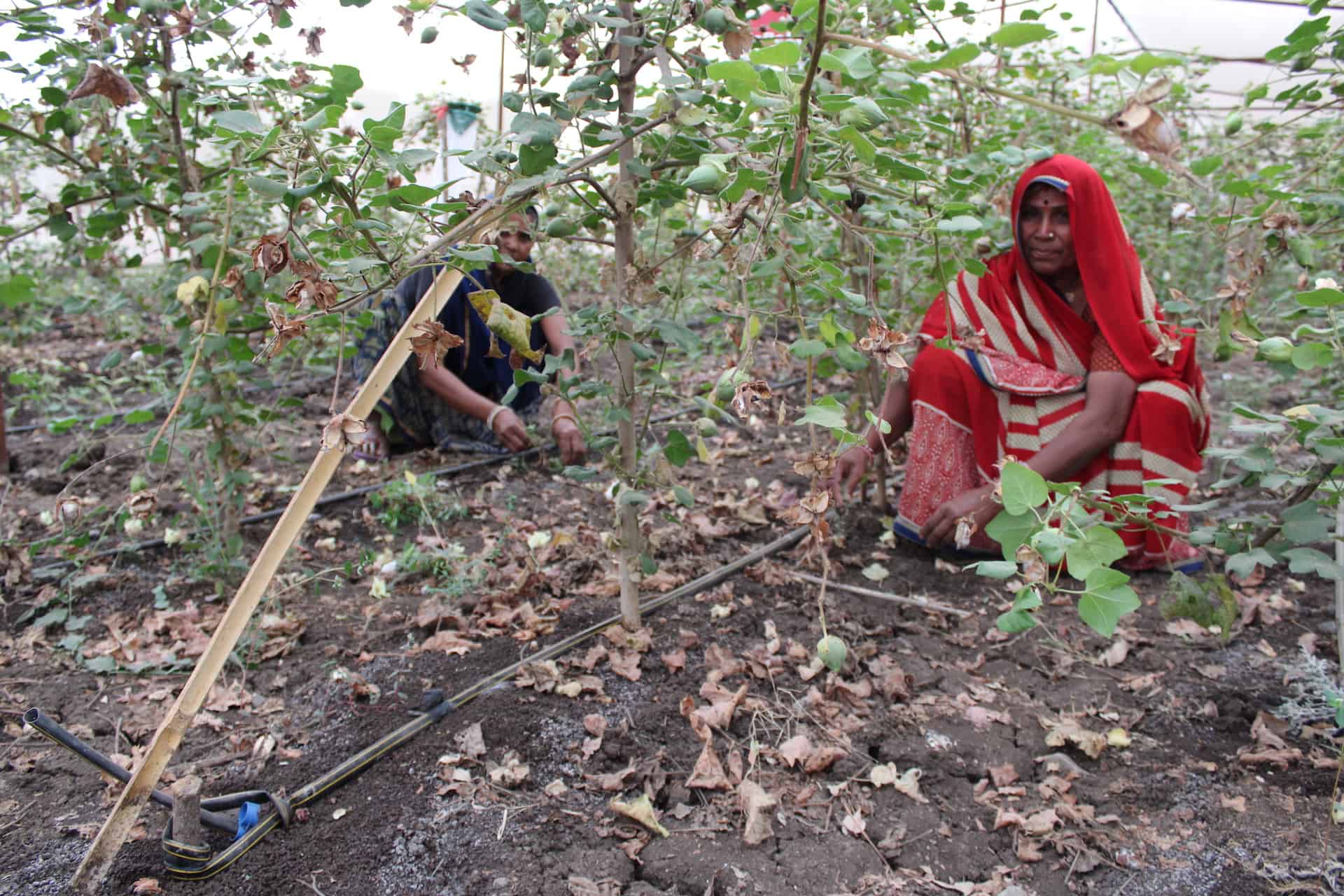 How do you ensure the efficient use of water? 
We are participating in an SDC and Helvetas project called WAPRO. We are implementing a sub project on organic cotton under WAPRO. Under this project, we are promoting water stewardship amongst women's groups, creating water stewardship plans, training women to identify stay green cotton cultivars and supporting farmers with alternative crops. This project also supports over 300 acres of drip irrigation. bioRe Association has been promoting interest free loans for farmers who opt for drip irrigation and several farmers have been supported to do so over the last decade. One additional activity under this project is to promote stay green cotton cultivars and desi cotton in water scarce areas.
What is the impact of your work on farming communities? 
bioRe in India has been engaged with FiBL Switzerland on Long-term System comparison trails since 2007. This research is trialing and comparing four farming systems over the long-term: organic, biodynamic, GMO conventional and conventional without GMO. This study will provide information on organic agriculture and its potential social economic benefit. The results of the first phase have been published and are available in the public domain. Internationally, more than 14 students have done masters and PhD work using our long-term system comparison trials. Their work is also available in the public domain.
Website:
https://www.bioreindia.com
Professional Services|Supplier / Manufacturer