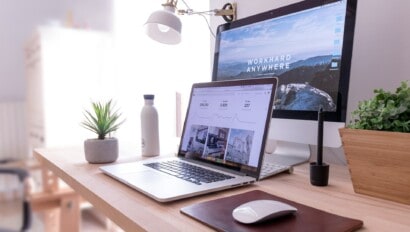 Circularity & Traceability Manager
London, England, United Kingdom – Impact – Full time
Description
who we are 

Welcome to PANGAIA, a materials science company on a mission to save our environment. We are a global collective of one heart and many hands — scientists, technologists, designers — creating essential products from innovative tech and bio-engineered materials.
We design products for living in, for any situation and for basic needs. We create our products with smart technology and use as many sustainable & recyclable elements as possible.
We are starting a movement. Designing a better future.
about this role

We are excited to be recruiting a full-time Circularity & Traceability Manager as part of our growing Impact team at PANGAIA.
You will play a key role in driving circular & traceability initiatives designed to monitor and reduce PANGAIA's environmental footprint, increase transparency of our value chain and transition towards fully circular Earth Positive business and resource models.
You are an action-oriented self-starter happy to work independently as well as in team, with experience in successfully overseeing the progress of simultaneous projects. You are highly organised and committed team player, with a passion for driving change towards circular models, backed by an understanding of business needs and impact benefits of circular & traceable systems.
a day in the life
Lead development of circular business strategies and map the viability of these pathways
Work across the Impact and R&D team to develop the traceability strategy and establish clearly defined processes
Research & build evidence about the benefits and implications of circular & traceability models
Project planning and management
Work alongside production, retail, operations & logistics to enable resource and waste reduction & recovery, and end of life pathways
Work alongside the impact team, R&D, sourcing and production to operationalise traceability systems into our supply chain
Work with Design teams to ensure that circular design is integrated into all product development at design/concept stage
Work with logistics and operations to operationalise circularity
Scouting for & onboarding innovative solutions, external services or white label providers
Research and keep informed on the latest regulation and guidance on circular systems
Create & conduct internal training
Requirements
5+ years working experience in relevant area
Bachelor or professional qualification in a relevant subject
Track record of leading circular or traceability programs
Strong leadership skills with ability to manage a broad range of projects and stakeholders
NOTE: Only those applicants under consideration will be contacted. Please accept our utmost appreciation for your interest. Pangaia is an Equal Employment Opportunity employer. Employment decisions are based on merit and business needs, and not on race, color, creed, age, sex, gender, sexual orientation, national origin, religion, marital status, medical condition, physical or mental disability, military service, pregnancy, childbirth and related medical conditions or any other classification protected by federal, state or provincial and local laws and ordinances. Reasonable accommodation is available for qualified individuals with disabilities, upon request. This Equal Employment Opportunity policy applies to all practices relating to recruitment and hiring, compensation, benefits, discipline, transfer, termination and all other terms and conditions of employment. While management is primarily responsible for seeing that pangaia equal employment opportunity policies are implemented, you share in the responsibility for assuring that, by your personal actions, the policies are effective.