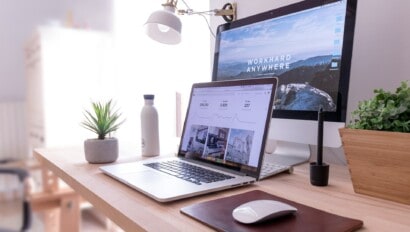 Market Development Manager at Eastman
Founded in 1920, Eastman is a global specialty materials company that produces a broad range of products found in items people use every day. With the purpose of enhancing the quality of life in a material way, Eastman works with customers to deliver innovative products and solutions while maintaining a commitment to safety and sustainability. The company's innovation-driven growth model takes advantage of world-class technology platforms, deep customer engagement, and differentiated application development to grow its leading positions in attractive end-markets such as transportation, building and construction, and consumables. As a globally inclusive and diverse company, Eastman employs approximately 14,500 people around the world and serves customers in more than 100 countries. The company had 2020 revenues of approximately $8.5 billion and is headquartered in Kingsport, Tennessee, USA. For more information, visit www.eastman.com.
Responsibilities
This position is for an experienced market development manager to develop feedstock partnerships and support feedstock procurement as part of Eastman's Circular Economy platform.
Note: This position could also be contract instead of full-time employment if preferred by the right candidate.
The job responsibilities are as follows:
Discover opportunities for feedstock sourcing from waste collection, waste plastic, and plastic manufacturing value chains.
Develop key relationships in the waste industry
Use industry experience to develop partnership options that provide win/win opportunities for Eastman and suppliers
Collaborate with key partners in Eastman's Technology function, to establish key fitness-for-use requirements for feedstock sources
Collaborate with Procurement and Manufacturing to qualify suppliers
Partner with colleagues as part of other cross-functional teams including technology, manufacturing, business, HSES, etc. to drive Circular Economy initiatives.
Provide timely communications to management and project stakeholders by communicating project needs, value, priorities, and decisions to ensure project success.
Qualifications
Required Degree: Bachelor's degree in Engineering, Science, Business, or Marketing with 10+ years experience in the plastics recycling industry.
Additional Qualifications:
Commitment to high level of safety and environmental awareness.
Experience developing industry partnerships
Experience with PET recycling (preferred)
Experience with textile industry (preferred)
Exhibit good leadership attitudes and behaviors.
Must be a self-starter with a focus on results. Ability to lead and drive challenging projects forward despite uncertainties.
Confident in working within a matrixed environment with multiple stakeholders.
Comfortable challenging peers and supervision to develop creative solutions.
Excellent written, listening, and verbal communication skills
Eastman Chemical Company is an equal opportunity employer. All qualified applicants will receive consideration for employment without regard to race, color, religion, sex, sexual orientation, gender identity, national origin, disability, veteran status or any other characteristics protected by law.
Eastman is committed to creating a powerfully diverse workforce and a broadly inclusive workplace, where everyone can contribute to their fullest potential each day.