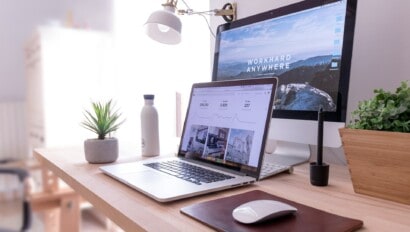 Senior Manager: Large Farm Programmes and Partnerships at Better Cotton Initiative
BCI is seeking an experienced senior manager to oversee key country level relationships in multiple countries and lead BCI's work on ensuring an attractive value proposition and engagement programme for large farms in general. The Senior Manager: Large Farm Programmes and Partnerships is directly responsible for managing relationships with BCI Strategic Partners in Australia, Brazil and Israel and contributing to select portions of the Global Implementation team annual operating plan. The successful candidate will have demonstrated knowledge of commercial-scale agricultural production and sustainability standards systems.
This challenging role offers excellent opportunities for personal and professional development, together with a competitive benefits package.
Responsibilities
Strategic direction
Provide strategic direction for the Brazil, Australia and Israel Partnership programme, working closely with strategic partners to identify and leverage opportunities for continuous improvement and driving progress
Develop or continuously improve the value proposition for large-scale commercial farmers participating in their standard systems.
Partnership Management
Ensure effective management of country-level partnerships per the terms of Strategic Partner Agreements and BCI's Benchmarked Strategic Partner Management Process for Large Farms. This includes the realignment of Strategic Partners' benchmarked standard systems as required.
Monitor and manage important risks of country operations and partnerships
Manage the Senior Programme Officer providing support for the three benchmarked countries.
Lead the development of strategic partnerships for any new country programmes with commercial-scale cotton production.
BCI Team
Share knowledge from benchmarked country programmes to build on best practices and facilitate the transfer of key lessons learned to other BCI country partners around the globe.
Contribute as required to the development of the global Standards, Assurance, MEL and Implementation teams by providing ideas to improve ways of working, sharing knowledge and reinforcing BCI's position as a leading organisation in the textile and sustainable agriculture sectors.
External Representation
Represent BCI as required and in consultation with the Director of Implementation, to ensure that BCI maintains a credible status and reputation across the cotton sector.
Contribute to written materials, video messages and other front-line communication pieces as requested in order to build BCI and Better Cotton into a well-known and respected brand within and beyond the sustainable cotton sector.
Additional Responsibilities
Collaborate on activities as agreed with the Director of Implementation to support the delivery of the Implementation team annual operating plan and the overall BCI Strategic Plan.
Manage the US Operations Manager