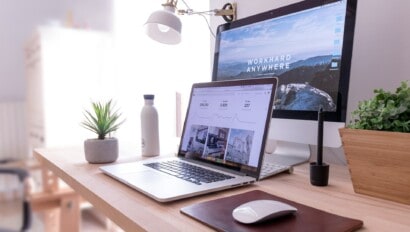 Sustainability Specialist on Climate & Production at Acne Studios
Based in: Stockholm Acne Studios is looking for an experienced sustainability specialist focused on climate, chemicals and production processes. You will join Acne Studios at a time when we are strengthening our sustainability ambition. You will have a key role in achieving the long-term ambition to reduce climate impact in-line with science-based targets as well as upgrading Acne Studios' sustainability strategies on chemicals, water and production processes.
You are an analytic environmentalist with great understanding of sustainability issues within the fashion industry and how these can be addressed and managed on a corporate level. You will work mainly with the different product & design departments but also cross-departmental with supply-chain and the commercial department.
We offer you an international and creative work environment alongside a possibility to apply your sustainability devotion at a global fashion house within a passionate team. You will be based at Acne Studios headquarters in Stockholm. This is a new position that reports to the sustainability director.
Tasks will include, but are not limited to
Manage performance and progress of strategies on climate, chemicals, production processes and packaging
Follow developments on scientific research, legislation, certifications, innovations and trends for the designated focus areas
Gather, consolidate and analyze emission data from suppliers and other sources for the annual climate report
Identify and propose concrete measures to reduce climate impact on scope 1, 2 & 3 emissions
Develop sourcing criteria's and oversee seasonal targets on sustainable processing techniques on water, energy and chemical usage
Manage supplier evaluations, projects and partnerships on environmental performance
Continuously update and oversee implementation of the Restricted Substance List (RSL) in-line with industry's best practice and legal requirements
Coordinate sustainability projects on packaging in partnership with marketing, the commercial team and supply chain
Active participation in related external partnerships, e.g. Leather Working Group, STICA and Kemikaliegruppen
Qualifications
Academic degree in sustainability, engineering, textile technology or another relevant field
At least 6-8 years' experience from a similar role preferable from high-end fashion brands
Experience from performing climate calculations according to GHG Protocol
Technical expertise on wet processes, chemicals, certifications and treatments for textiles and leather
Strong data management,research analytical skills
Strong communication skills in written and spoken English, Italian is meriting
Highly proficient in MS Office applications, particularly Excel
Experience in using PLM and/or Higg index is meriting
Creative problem solver with a holistic result-oriented mindset
Pragmatic and positive team-player
Non-Swedish residents are welcomed to apply. As we interview candidates continuously, we ask you to kindly register your application as soon as possible. Please ensure your application is written in English and contains a CV and a cover letter.
We may perform background checks for this position.
Acne Studios is a Stockholm based fashion house with a multi-disciplinary heritage. Through founder and Creative Director Jonny Johansson's interest in art, architecture and street culture, an alternative path has been found, turning Acne Studios into a well-respected creator of ready-to-wear for men and women. The collections are defined by Jonny Johansson's signature juxtaposing design and attention to detail, with an emphasis on tailoring and an eclectic use of materials and custom developed fabrics.
Acne Studios is independently owned and has over 60 stores over the world including flagship stores in Paris, London, New York City, Los Angeles and Tokyo. The company has an annual turnover of around 230 MEUR and a total number of staff of more than 800, around 200 are working at the headquarters in Stockholm. Acne Studios also operate offices in Paris, New York, and Shanghai.